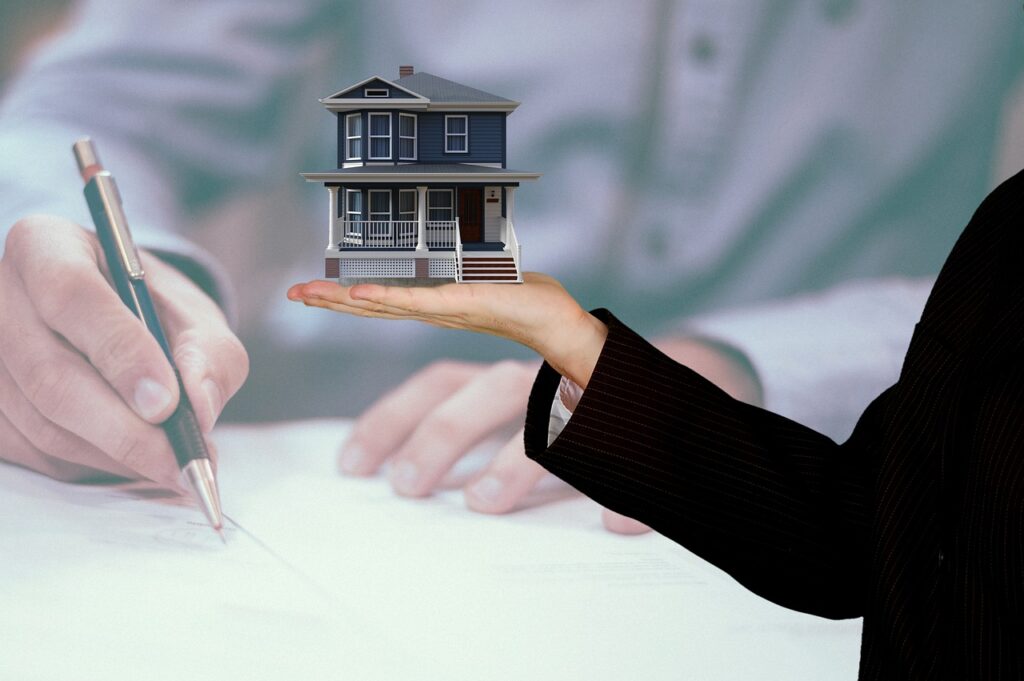 If you would like to start a career as a real estate broker or agent, you will first need to obtain a California real estate license, which will provide you with the ability to sell and buy real estate on behalf of other people or entities. Before you can receive this license, keep in mind that only individuals who are at least 18 years old will be able to seek this license. The other requirements include completing real estate coursework, taking and passing an exam, and passing a criminal background check.
In the event that you want to become a broker as opposed to an agent, it's important to understand that only years of experience will allow you to become a real estate broker. Real estate agents need to work under a real estate broker. On the other hand, real estate brokers have the ability to work on their own and hire agents if necessary. As such, being a real estate broker is a form of career progression that agents can take.
While it can take some time to obtain a real estate license, the process involved with doing so shouldn't be too difficult for you. If you want to become a real estate agent and earn your California license, you will need to take 135 hours of coursework pertaining to real estate subjects. If a broker license is more appealing to you, this license can only be obtained after you have taken 360 hours of coursework as well as two years of on-the-job experience.
Since having a real estate license is a necessity for anyone who wants to become a real estate agent, it's important that you start taking the steps towards earning your license if you believe that this type of career is right for you. The following article takes a much closer and more in-depth look at the six steps you should follow when you want to earn your real estate license.
1. The License Process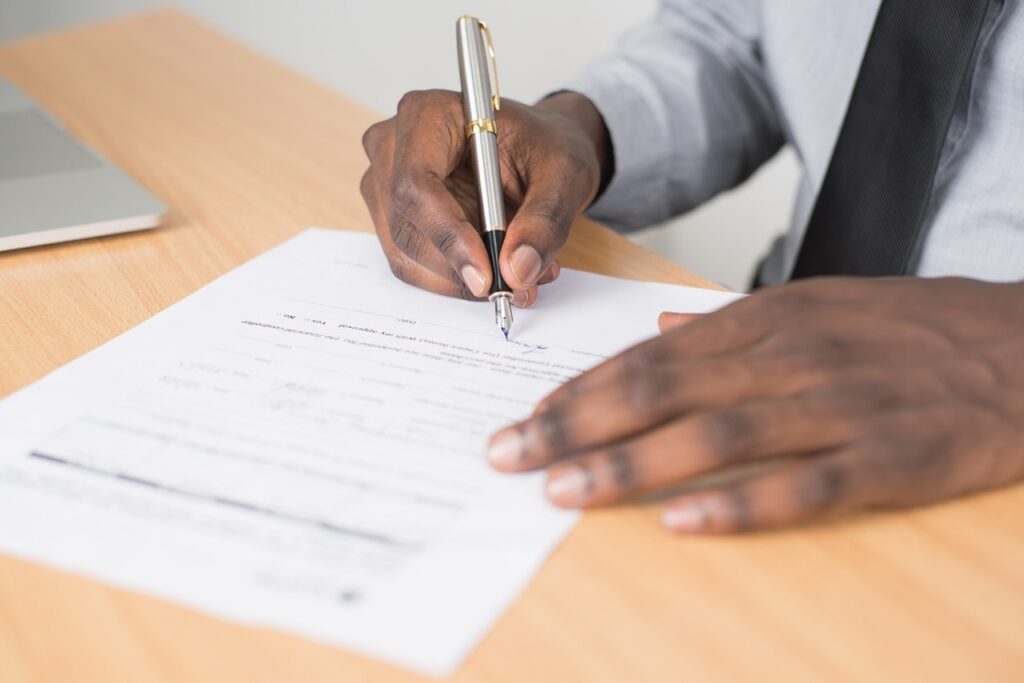 If you want to obtain a license that allows you to act as a real estate agent in California, you will first need to complete a couple of steps. In fact, there are only two actual requirements that you must meet before you begin the licensing process. These requirements are detailed on the website for the California Department of Real Estate.
The first and likely most important requirement is that you are required to be 18 years old or above before you can begin the licensing process. If you have yet to turn 18, you can't continue with seeking your license. The second requirement is that you need to be truthful and honest at all times. If you've been convicted of some sort of crime in the past, your license request may be denied. The same is true if you haven't disclosed a disciplinary action or criminal violation that's occurred at any time in the past.
In the event that you meet the aforementioned requirements, you will be able to move forward to the next phase of the licensing process. Before you begin this process, keep in mind that it's possible to earn a substantial sum of money within the California real estate market. The median home value throughout California is situated between $600,000-$700,000, which gives you ample opportunity to close on valuable real estate transactions.
Because of the large number of active sellers and buyers in the California real estate market, there's a considerable need for real estate agents who have the expertise and knowledge needed to provide useful advice, negotiate with other parties, and help close real estate transactions of all shapes and sizes. If you want to become a real estate agent, you can expect the process to take around six months, after which you should be ready to earn your license. Obtaining a real estate broker license takes around 3-5 years because of the additional requirements.
2. Complete the Pre-License Process
Before you can obtain your license, you will need to complete a certain amount of coursework. In California, this coursework can be taken in person or online. If you opt to take your coursework online, you'll find that there is a wide range of different types of courses for you to select from.
While some online learning packages focus on teaching you the basics of becoming a real estate agent, other packages will provide you with live question-and-answer sessions as well as access to marketing and business courses that can give you the tools needed to succeed immediately after you earn your license. You can also take online courses at your own pace, which offers a certain flexibility that can't be found with in-person courses. However, in-person courses are available at many locations throughout California.
As touched upon previously, the total amount of coursework you need to complete depends on the type of real estate license you would like to obtain. If you want to apply for a standard real estate agent license, you will need to complete 135 hours of coursework, which equates to three courses. To become a real estate broker, you must complete 360 hours of coursework, which equates to eight courses.
3. Apply for the Examination of a Real Estate Salesperson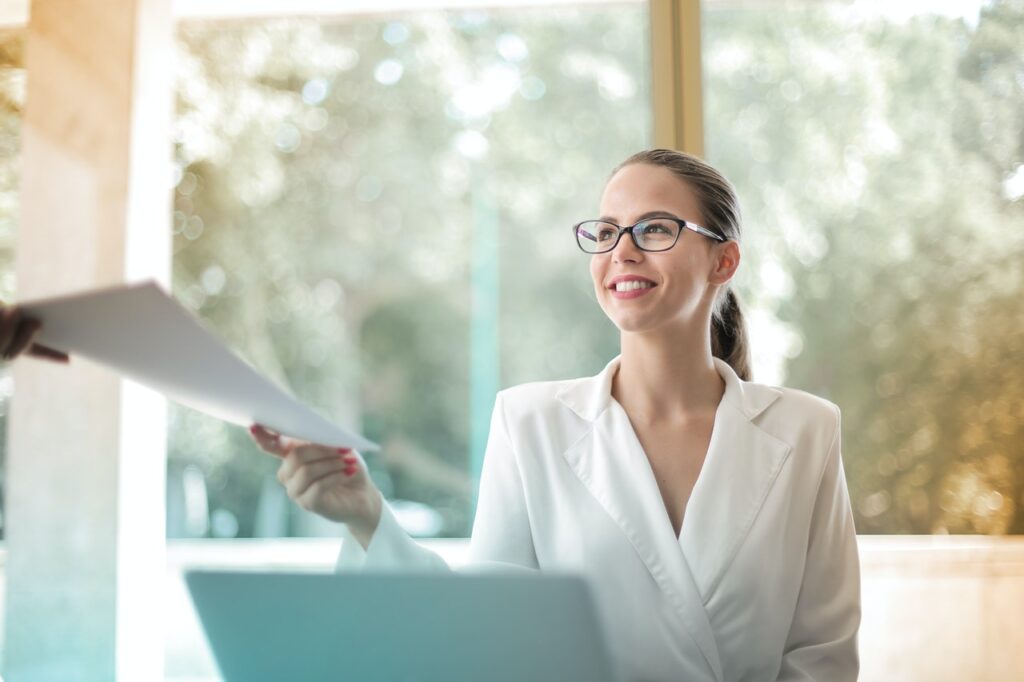 The next step of earning a California real estate license involves applying for a real estate salesperson exam. If you want to apply for this exam, you can either fill out a standard salesperson examination application or what's known as a salesperson examination and license application, the latter of which combines the two processes. Make sure that you pay the necessary fees before sending in one of these applications.
The fees associated with a standard examination are $60 for a salesperson and $95 for a broker. If you don't pass the first examination, you will need to pay these fees again for any additional exam. As for the combined exam and license application, the examination fee remains the same for a salesperson and broker. The additional license fees that you will be expected to pay are $245 for a salesperson and $300 for a broker.
When you submit your application, you must also provide proof via transcripts that you completed the necessary coursework. As linked above, the application that you must fill out and submit can be found on the website for the California Department of Real Estate. If you qualify to take the exam, the exam experience that you go through differs depending on the type of license you're seeking. You may be required to answer anywhere from 150-200 questions, which can make the exam difficult. Make sure that you study for this exam for at least one week before taking it.
4. Get Your Background Check
The fourth step in this process involves getting a background check, which requires submitting a single set of fingerprints. You can have your fingerprints taken after you pass your exam or after you submit the initial application. Your fingerprints must be obtained by the State Department of Justice, which requires a fee of $49 to be paid.
5. Pass Your Real Estate Licensing Exam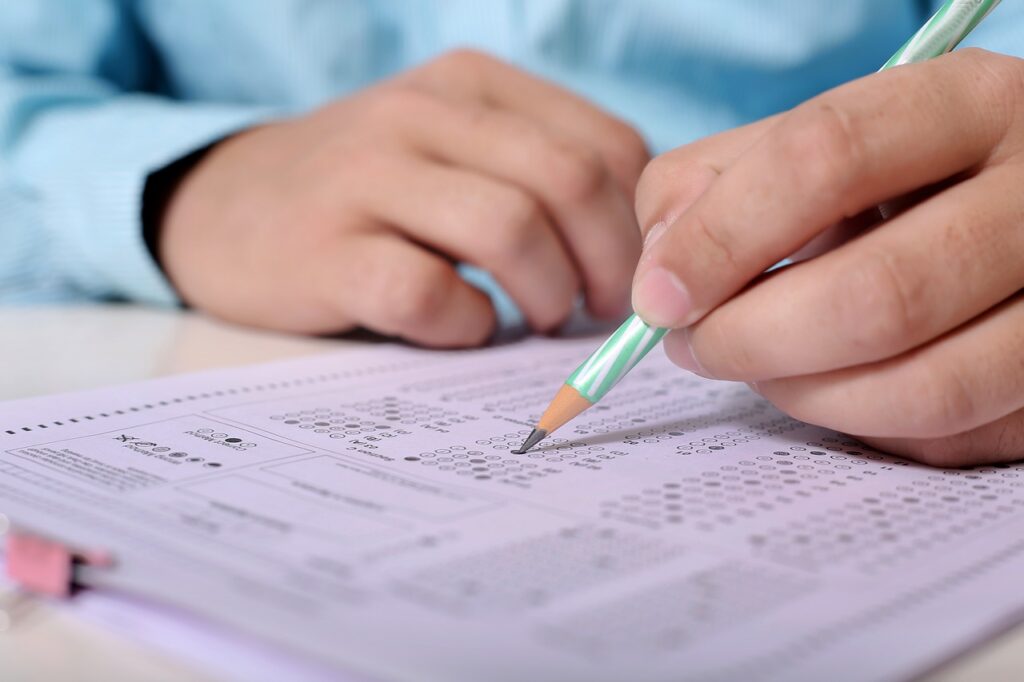 Before you can earn your license, you will need to pass the real estate licensing exam. If you want to become a real estate salesperson or agent, you have three hours to complete the exam, during which you must answer 150 questions with multiple choices. As for the broker exam, you will have four hours to complete it, during which you will be tasked with answering 200 multiple-choice questions.
Your score must be at least 70% to pass. The questions that you answer center around every aspect of real estate, which includes the steps needed to complete a real estate transaction as well as how you will need to act when performing your job as an agent or broker. If you complete the exam online, you will likely find out the results of the exam instantly. If the exam is taken in person, your results will be mailed within five business days.
6. Become Sponsored with a Brokerage
The sixth and final step of becoming a real estate agent involves being sponsored by a brokerage, which may require paying a fee on a monthly basis. You can apply for sponsorship with one of the 93,000 brokers in California. The broker you choose to become sponsored by depends on your personal preference. Some of the questions you should ask before making your final decision include:
What type of niche would I like to follow?
Would I like to work with an independent broker or franchise?
What type of work environment would I enjoy?
What type of commission split am I looking for?
Answering these questions is the key towards finding the brokerage that's right for you. As such, it's important that you don't simply choose the first one you see. The broker you align with will also help you build a strong network and perform marketing that helps you grow your talents and reputation as a real estate agent.
Final Thoughts on Becoming a California Real Estate Agent
Being a successful California real estate agent takes an ample amount of hard work and experience. Keep in mind that you will likely need to work for around 40-50 hours per week if you want to satisfy the needs that your clients have while also completing real estate transactions without issue. The average salary for a real estate agent in California is just under $100,000, which makes this a potentially lucrative career.
Before you start your career as an agent, remember that the real estate market has slow and fast times of the year. While the winter months are slower and don't see as many sales, the spring and summer months are the busiest times of the year and will provide you with the opportunity to close on numerous transactions. Before you go into this profession, ask yourself if you're ready for the competition as well as the brisk pace that comes with being a successful agent. If you are, the steps above are the first things you should do to begin your career.