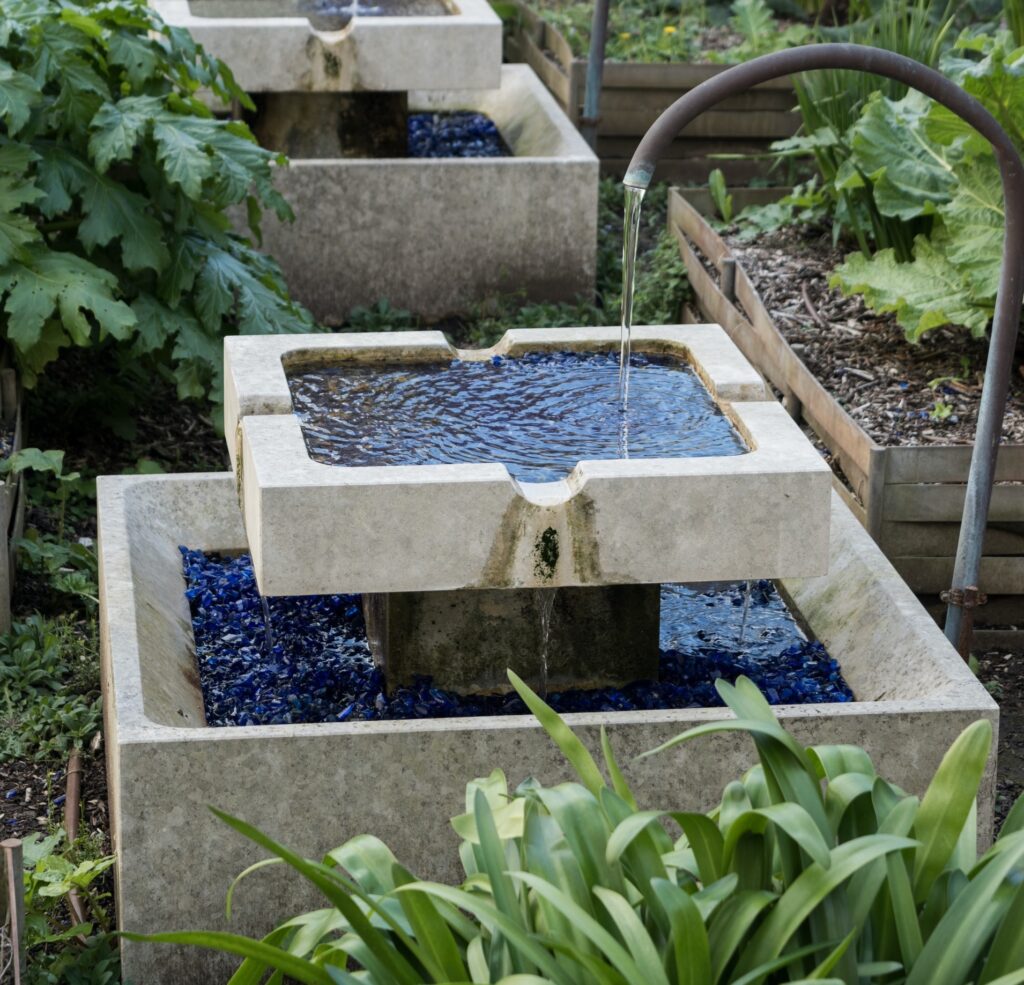 Once you purchase a home, there are numerous changes, additions, and renovations you can make to increase your home's value and make the property more comfortable to live in. If you want to improve the curb appeal and aesthetic appearance of your home, you could think about adding some landscape features. Landscaping involves making any type of improvement on the grounds of a property. The purpose of performing landscaping is to make the piece of land more appealing and attractive.
Most homeowners improve the landscapes of their homes by adding ornamental features, planting shrubs and trees, and altering the current design in some way. Some of the most beautiful landscape features are water features, which can include everything from flowing fountains to nature scenes. There are a wide range of landscape water features available to you, which should allow you to select features that match your personality and preferred landscape design.
Any type of home improvement can increase the value of your home. When you add landscape water features, you will invariably improve your home's curb appeal, which automatically makes your home more appealing to potential buyers. There are many reasons why homeowners choose to place water landscapes outside of their homes. Along with increasing a home's curb appeal and value, it's possible for these features to make the home more enjoyable to live in while also making the landscape more Eco-friendly.
With the right approach, the landscape water features you add to your home can make the entire home more sustainable. The cost of an outdoor water feature can vary depending on the type of water feature you select for your home. You can expect upscale water features to range from $2,000-$15,000 in price. This article offers a closer look at eight of the signature types of landscape water features that can be added to your home's landscape.
1. Flowing Fountain
Flowing fountains are easily the most popular water features to add to landscapes. The reason that this type of landscaping is popular is that flowing fountains can be highly varied in both style and design, which gives you ample opportunity to select a flowing fountain that meets your exact preferences.
Numerous home improvement stores offer fully intact flowing fountains that have been built from either concrete or stone. You may even be able to install these fountains on your own, which would save you a substantial sum of money on the installation costs that occur when hiring a professional. It's possible that you won't need to dig too far to reach your home's water system.
Along with reduced installation costs, another key benefit of purchasing a flowing fountain for your home is that these fountains are available for every type of yard motif. If your home was built in the European or Victorian style, many flowing fountains have been made to match these styles. You can also find contemporary flowing fountains that should match well with a modern home. Flowing fountains can cost anywhere from $200-$10,000.
2. Soothing Waterfall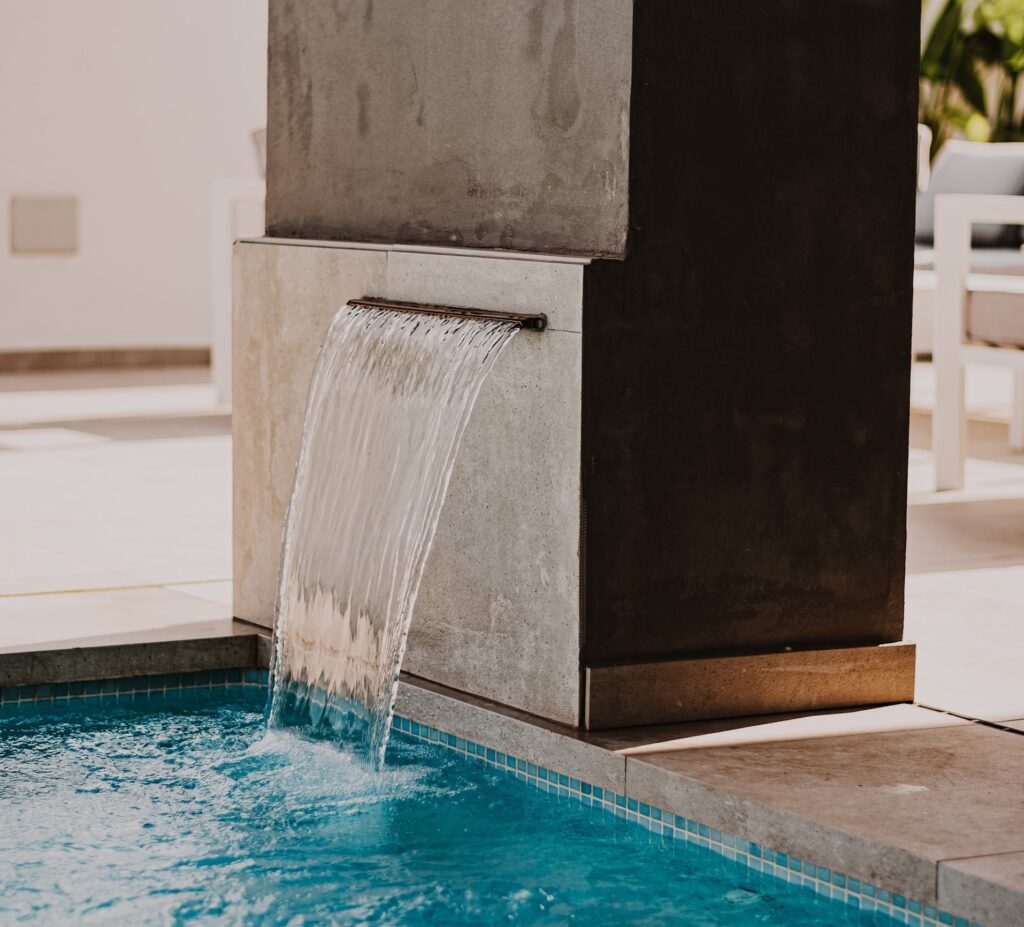 If you want your home's backyard to have a natural appearance, among the best types of landscaping you can add is a waterfall. While most waterfalls in nature are larger waterfalls that you may spot at parks or when watching movies, it's possible for smaller waterfalls to be added into practically any yard. Even if you don't have an ample amount of space, you should be able to add a waterfall.
This type of landscaping is highly popular because it provides homeowners with comfortable and peaceful sounds of falling water, which can turn any yard into an outdoor oasis. There are several ways to add waterfalls to a backyard. While most waterfalls need to be backed up against a wall to function properly, it's possible to create a waterfall using boulders, rocks, and other natural structures in your backyard. These additions are suitable for any home. You can expect an outdoor waterfall to cost anywhere from $300-$4,000.
3. Gurgling Streams
If you have a spacious yard, a stream may be the perfect landscaping feature for your home. These additions are ideal for homeowners with large outdoor living spaces or sizable yards that contain numerous trees. With the right design, a stream can make the backyard of your home feel like a peaceful forest. Keep in mind that these streams are possible in any large backyard. Even if you live in an urban area, it's possible to add a stream to your yard with enough space.
To begin this process, you'll be tasked with digging up areas of your yard to make way for the stream. There must also be starting and stopping points for the water. If you already have a natural water source somewhere on your property, adding a stream may be easier than you had imagined. This type of water feature can cost anywhere from $2,000-$15,000.
4. Bird Baths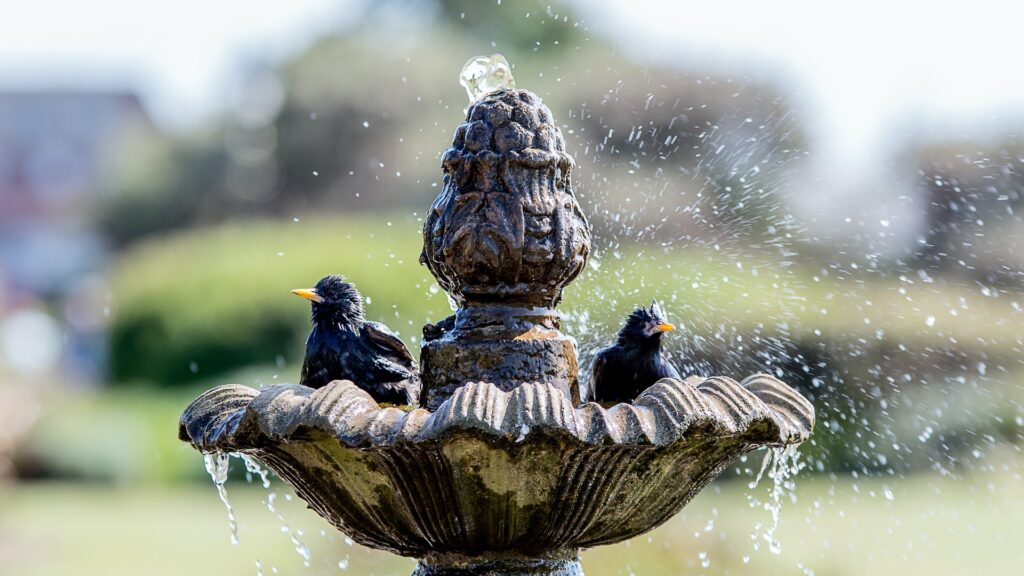 A simple yet scenic landscape water feature involves a birdbath, which is a highly popular form of landscaping because of the low costs associated with the project. You won't need to build extensive structures in your backyard to accommodate a birdbath, which is why you should consider this addition regardless of what other water features you intend to add to your home.
Your local garden store should offer a vast selection of bird bath designs to choose from. Keep in mind that this addition can also allow you to bring more wildlife into your backyard, which may be an added bonus. Because of the simplicity of this water feature, it works well with any home. You can expect bird baths to cost around $25-$400 depending on the quality.
5. Nature Scenes
If you're unable to decide on a single water feature, you could look into creating an entire nature scene, which is ideal for homeowners with a sizable budget and a large backyard. The purpose of creating a nature scene is to make your backyard appear as though it's a slice of nature that would only be found in parks and nature preserves.
In order to create a full-fledged nature scene, you would likely need to add fountains, streams, ponds, and a vast selection of plants and flowers. Doing so will allow you to create a cohesive oasis for your home. Since these projects require many different types of water features, the entire project could cost you anywhere from $5,000-$50,000.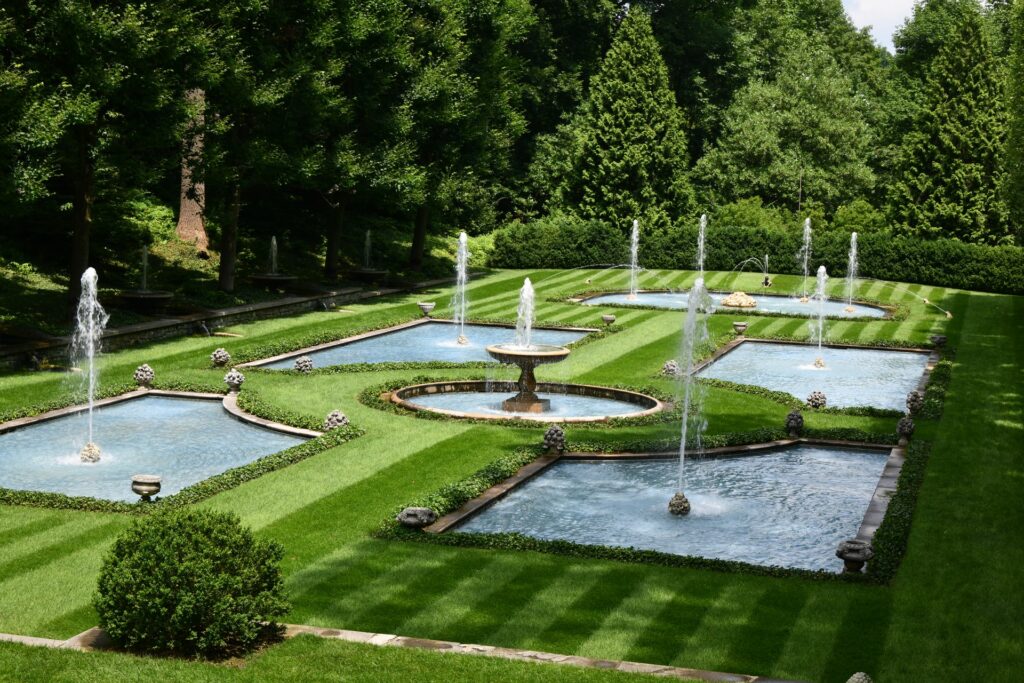 6. Spa and Pool
Some of the more standard yet highly popular water features that you can add to your home include a spa and pool. This form of landscaping is popular because of the many different spa/pool designs to consider as well as the ability to use the spa/pool as a place for relaxation. Even though the other water features on this list add scenic beauty to any backyard, a spa and pool combo can be enjoyed by spending time in the water.
This type of addition is perfect for more upscale and luxurious homes. Likely the most picturesque type of spa and pool is the resort-style spa and pool, which uses blue tiles to provide a backyard with a more elegant and stylish appearance. The water can also reflect off these tiles at night for a completely unique look. This form of landscaping will typically cost $8,000-$100,000 depending on the materials you use as well as the type of spa and pool you obtain.
7. Sunken Garden with Centered Fountain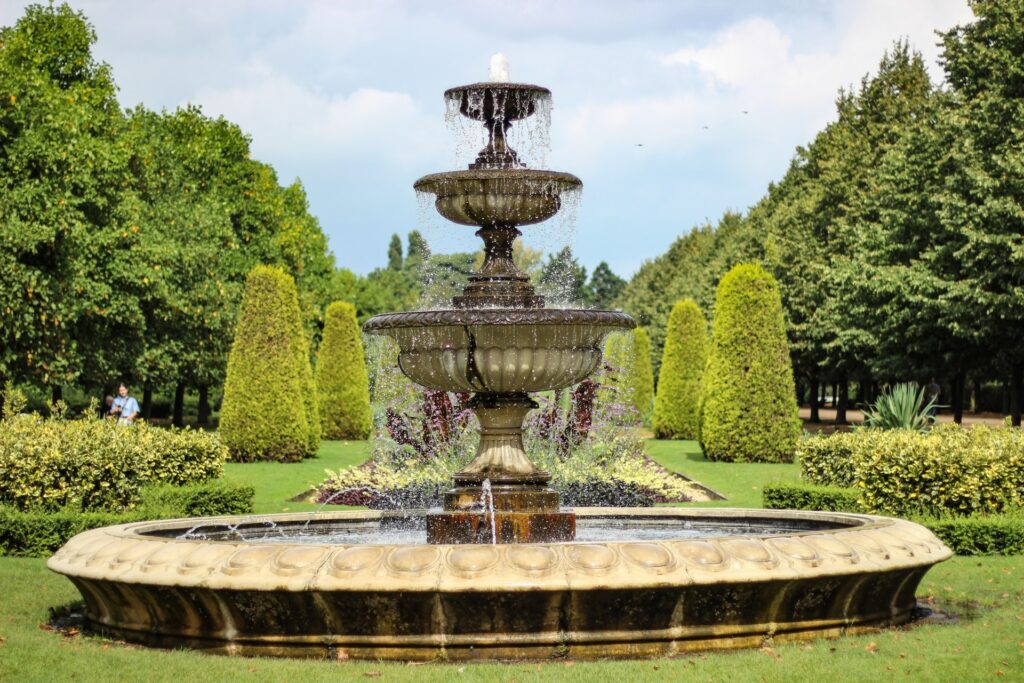 A sunken garden is a scenic and beautiful water feature that can transform the backyard of your home into a classic English countryside garden. Consider using a small pond as the focal point of the garden with a fountain sitting in the middle of the pond.
You could divide the garden into quadrants with flower beds on the edges of the garden area. The best aspect of this water feature is that it can be designed to match your exact specifications. With the inclusion of a fountain, this type of landscaping can cost you around $5,000-$10,000.
8. Koi Pond
A koi pond is a water feature that's easy to create and fits well in any yard. This type of landscaping can be made with a traditional backyard pond. You can then accent this pond with some colorful koi fish if you'd like to add some personality to your backyard. You might want to install a small waterfall as well to complete the nature scene.
The size of the koi pond will dictate what your final project costs will be. The most basic pond could cost as low as $450. However, most of these ponds will cost around $3,000-$10,000. The addition of extra water features and custom landscape changes could bring total project costs to as much as $25,000.
There aren't any strict guidelines or rules that you need to follow when improving the appearance and style of your backyard. The only suggestion is to have fun with the changes and alterations you make. Find water features that suit your personality and provide you with the type of backyard you've always dreamed of.