If you want to keep your home comfortable all throughout the year, you might want to think about having a heat pump installed in your home. Heat pumps are a type of heating and cooling system that uses electricity in order to transfer heat from a cooler area over to a warmer area. During the cold winter months, heat will be taken from the outdoors and placed in your home to keep the area warm. As for the warm summer months, heat is moved from your house and sent outdoors to keep your home as cool and comfortable as possible.
There are three primary types of heat pumps that you should be aware of, which include air-to-air, geothermal, and water-source pumps. The air-source pumps are designed to transfer heat between the outside air and your home. If you purchase a high-efficiency pump, the pump will be able to dehumidify the home better than central air conditioners.
As for geothermal heat pumps, the heat in your home is transferred to the ground. A type of geothermal heat pump is a water-source pump, which is designed to transfer heat to a nearby water source. Both types of geothermal heat pumps are able to reduce energy costs by as much as 60 percent. These systems can also be used in more severe climates when compared to air-source pumps.
Unlike conventional HVAC systems, heat pumps are designed to move heat from one location to another instead of generating heat, which means that the use of electricity should be much lower. Since heat pumps use much less electricity when compared to conventional HVAC systems, your monthly energy bills should be reduced as well. In fact, the operating cost for a heat pump may be as small as 25 percent of conventional HVAC operating costs. This article offers a comprehensive look at the many fantastic benefits of obtaining a water-source heat pump for your home.
How A Heat Water Pump Works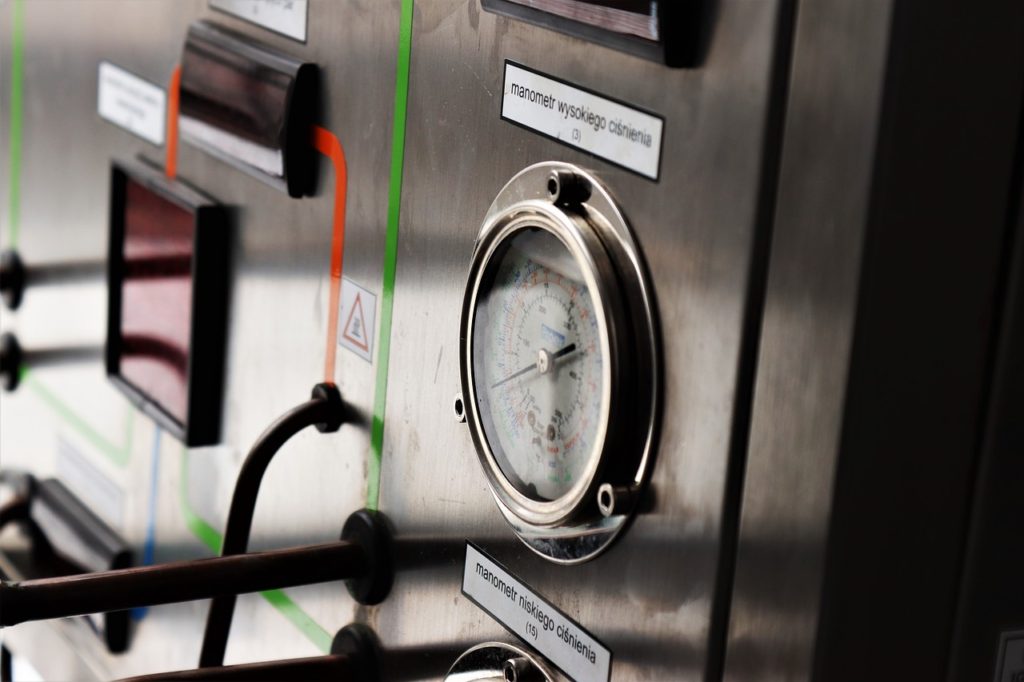 A water-source heat pump works by moving heat from one location to another instead of generating heat, which makes them much more efficient when compared to conventional systems. Keep in mind that heat pumps can be used to heat water or to provide warm air to your home, which is a distinct benefit that can't be had with conventional heating and cooling systems. To understand exactly how this type of heat pump works, it should be compared to a refrigerator. A refrigerator is designed to pull heat from the inside of the system before pushing it out into the surrounding air. Water-source heat pumps work in reverse by pulling heat from the surrounding air before sending it into the system in order to heat water.
These systems tend to be called hybrid water heaters because they can quickly switch over to electric-resistant heating, which occurs when a high amount of hot water is being used. If you don't want the unit to switch to this kind of heating, you can set it to the standard heat-pump mode. The availability of these two modes allows the heat pump to be used as a hybrid system. In most cases, a water-source heat pump will be outfitted with control panels that allow you to dictate how the system will work. Many of these control panels include modes and settings that make it easier to save energy.
Features to Look For in a Heat Pump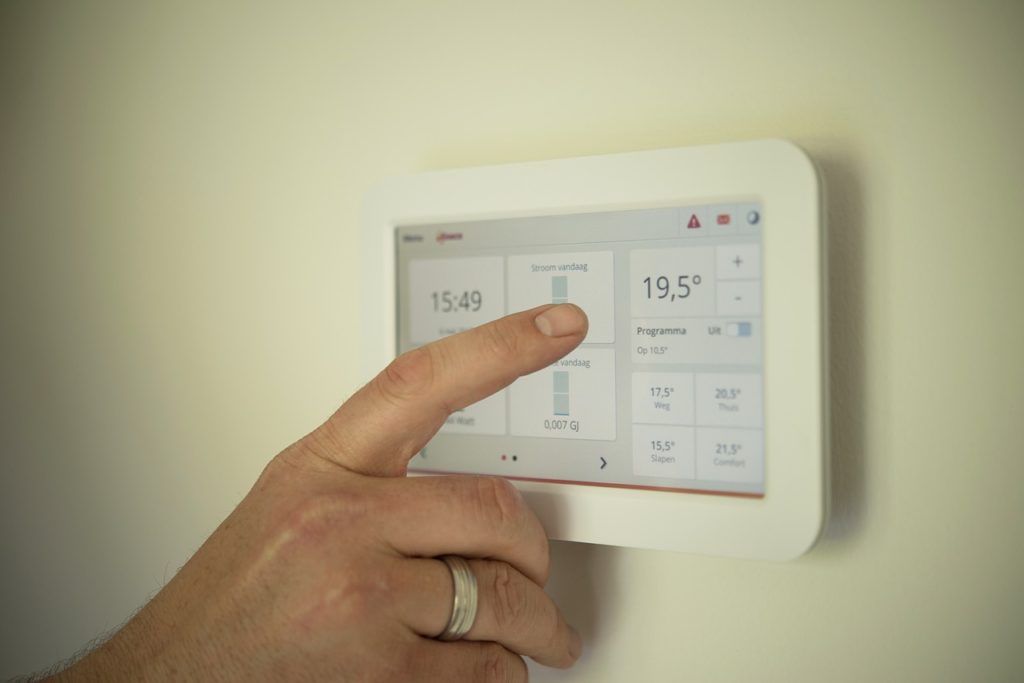 If you're thinking about buying a water-source heat pump and installing it in your home, there are a number of distinct features that are needed for this kind of equipment. Keep in mind that heat-pump performance is improving continually, which means that the latest heat pumps will typically have more advanced features than older models and systems.
If energy efficiency is important for you, make sure that you select a heat pump with a two-speed compressor instead of a standard compressor. Standard compressors are only able to operate at full capacity. On the other hand, two-speed compressors can operate at the cooling or heating capacity that's needed at any time, which helps to reduce energy use and lessen compressor wear. Heat pumps with two-speed compressors are ideal for zone control systems where different rooms can be kept at different temperatures.
Keep in mind that certain heat-pump models come with dual-speed motors on indoor or outdoor fans. As such, the fan only runs at the speed that it needs to instead of running at full speed constantly. Along with high electrical savings, this feature can also minimize cool drafts and reduce noise. Consider selecting a heat pump that comes with a desuperheater, which helps with waste-heat recovery. Once the heat has been recovered, water can be heated much more efficiently.
Yet another advancement that you should be on the lookout for when selecting a water-source heat pump is a scroll compressor. When compared to the usual piston compressors that are used in heating and cooling systems, scroll compressors are quieter and have a lengthier operating life. When these systems are in heating mode, you can also expect to be provided with warmer air in comparison to pumps with piston compressors. No matter which heat pump you choose, your monthly energy bills should be much lower than they otherwise would be if you had a conventional heating and cooling system.
Cost of a Heat Pump Water Heater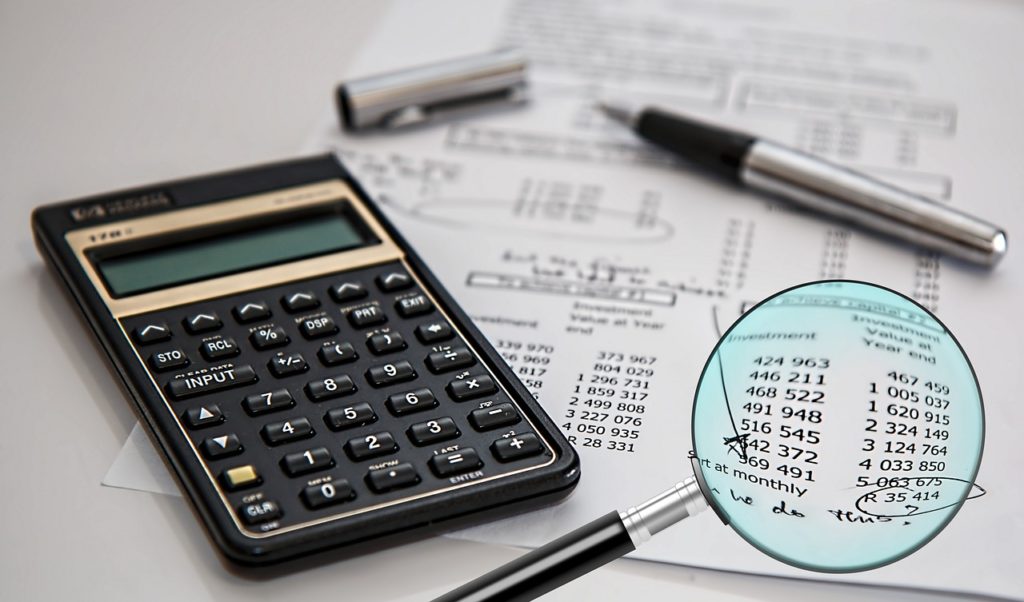 When you're in the market to purchase a heat-pump water heater, you can expect your initial payments to be significantly higher than what you would spend for a standard water heater. While standard water heaters cost around $250-$350, you can expect heat-pump water heaters to cost you more than $1,000. Despite the high initial costs that you pay, you'll save an ample sum of money in the long run. As mentioned previously, these types of water heaters can be anywhere from 30-60 percent more efficient than their conventional counterparts.
As long as you properly maintain the system, you should be able to garner long-term savings on your monthly energy bills that more than makeup for the costs you paid when you first purchased the system. For a household of four people, the annual savings you obtain should amount to $300 or more. The system only needs to last for 3-4 years for you to cover most of the upfront costs. It's important to note that heat-pump water heaters come in different sizes. The normal option provides owners with a 50-gallon tank.
Another cost consideration involves the heat-pump installation. Water heaters are always going to be difficult to install, which is why it's highly recommended that you obtain the services of a professional who can perform the work for you. Installation services typically cost around $700-$1,000 for this kind of system. When you're trying to find the best professional for the job, make sure that you:
Request written estimates
Obtain proof that the professional has the necessary licensing and permits
Check the Better Business Bureau for more information and reviews on the professional you'd like to hire
Ask for several references
Taking these steps will make it easier for you to select a reputable professional who will be able to install the water heater without issue.
Selecting Your Ideal Heat Pump Water Heater
Now it's time to choose the ideal heat-pump water heater for your home. When doing so, there are several factors that you should take into account. For instance, it's important that you consider the type of climate that you live in. These types of water heaters can be used in more extreme climates as well as relatively mild climates, which means that you should be able to select a heat-pump water heater without taking climate into consideration.
If, however, you live in an area that sees extended periods of freezing temperatures, you should think about obtaining a more modern water heater that has the features and functionality necessary to quickly provide you with hot water and warm air. The size of your home is another factor that will play a part in the type of system you choose.
If you live in a large home with numerous family members, you might want to purchase a water heater that comes with an 80-gallon tank. On the other hand, smaller households could opt for a 50-gallon or 66-gallon tank. You don't want to be in a situation where you purchase a system with a 50-gallon tank only to find that the water demands for your household are much higher. This would lead to you running out of hot water on a regular basis.
When considering the price of the system, more energy-efficient systems will invariably cost more than less energy-efficient systems. If you want the best in efficiency, you should be expected to pay higher upfront costs. However, you'll benefit from far lower monthly energy bills. Once you've identified which features are most important to you, the selection process should be much more straightforward.