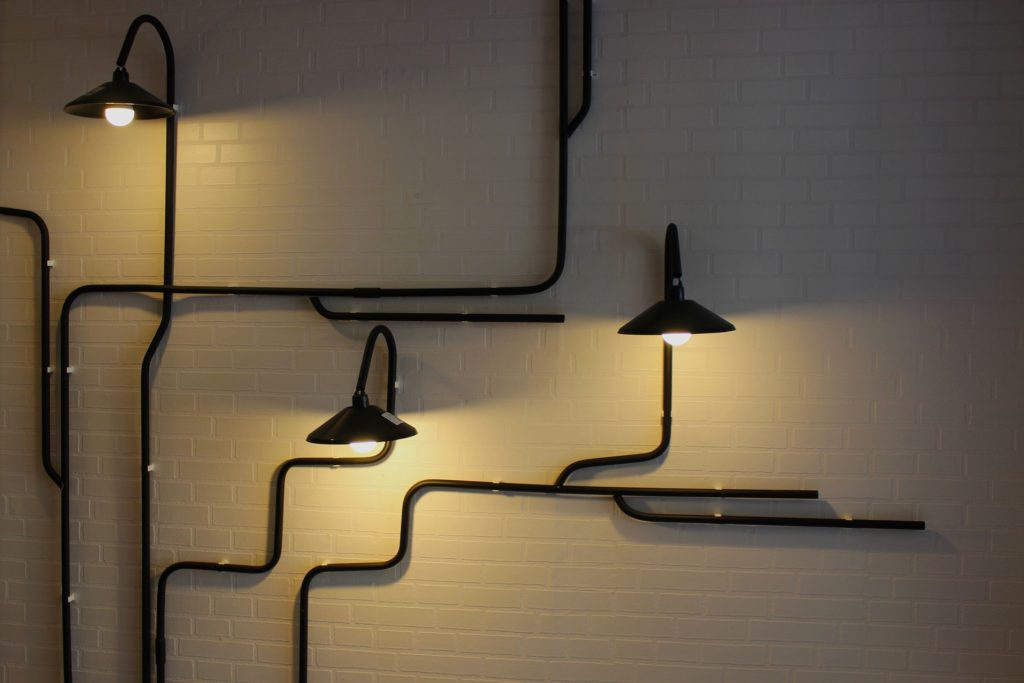 When you're moving into a new home or getting ready to place your home on the market, knowing more about electrical code violations is important if you want to be prepared for any eventuality. All 50 states throughout the U.S. follow electrical code guidelines that have been set by the NFPA. This set of guidelines is known as the NEC, which is updated on a regular basis to take new technologies and emerging issues into account. Currently, California follows the 2017 National Electrical Code.
The National Fire Protection Association that works on creating the NEC is a nonprofit organization that's dedicated towards eliminating injury, death, and property loss as a result of electrical or fire hazards. Whether you're buying or selling a home, it's important to know about the electrical code.
For buyers, understanding the electrical code will allow you to know what to look for when touring a home. Make sure that you ask the seller if their home meets the current electrical code. If they're evasive or don't have the information necessary to answer your question, order an inspection to look into these problems. In the event that electrical problems are found during an inspection, knowing what these problems mean should help you make an informed decision about purchasing the home.
For sellers, the electrical code is important to understand because it will allow you to identify what areas of your home need to be addressed before you place it on the market. If electrical issues in your home aren't fixed before an offer is made, you could end up getting much less money for your home than anticipated. If you own a home within an HOA, the HOA doesn't have the ability to fully enforce these codes. However, they could place a lien on your property in the event that your home isn't properly maintained and kept up to code. This article provides a detailed look at electrical code violations and what they mean for buyers and sellers alike.
Key Takeaways:
All 50 states in the U.S. follow electrical code violations held by the NFPA and these guidelines must be followed.
There are many common code violations people are unaware of, but you can catch these repairs early before they cost hundreds or thousands of dollars by checking out our list below.
Our article discusses three potential options when selling a house with code violations.
Common Code Violations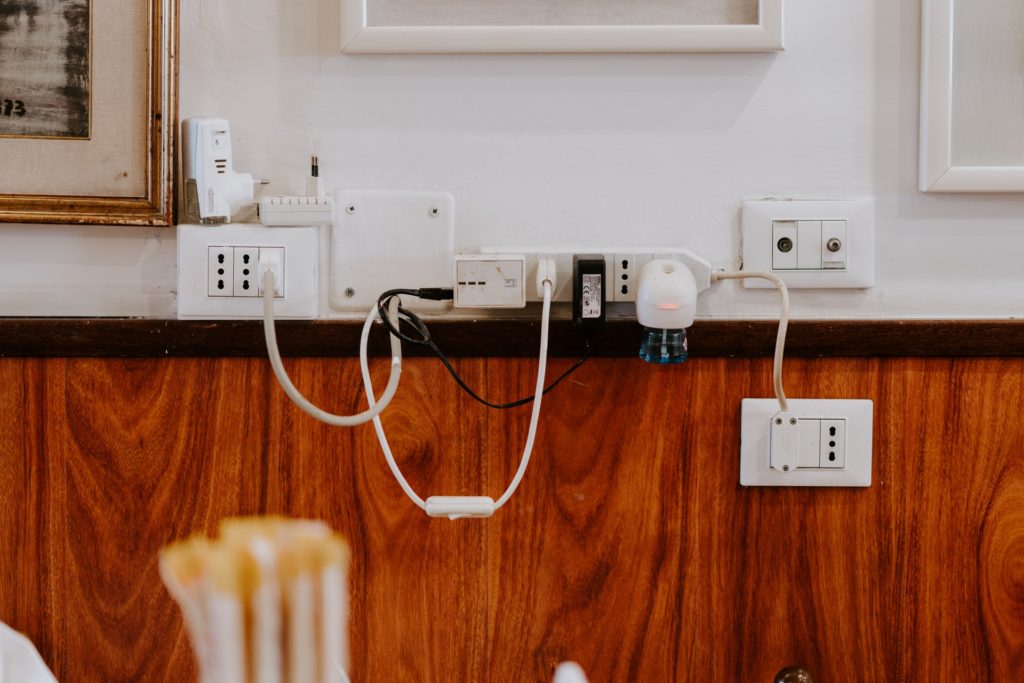 There are many different code violations that can be identified when a home is inspected, some of which are related to electrical code issues. The code violations that are found in your home may require minor fixes or major repairs that can cost hundreds or thousands of dollars. The most common code violations include:
Smoke alarms that are positioned incorrectly – The smoke alarms in your home should be placed on every level of the home and just outside of every bedroom

Exhaust fan issues in bathrooms – It's possible that the exhaust fans in your bathrooms vent into the attic as opposed to outside

Poor deck flashing – It's necessary for deck flashing to be installed between your home and a ledger board, which helps with the prevention of wood rot

Missing or malfunctioning GFCI – Ground-fault circuit interrupter protection should be placed on outdoor, garage, bathroom, and kitchen circuits or outlets

Overcrowded wires – When too many electrical wires are positioned close together, the wires could become burned, which increases the possibility that a fire occurs

It's also important to note that many homeowners will be required to address issues with polybutylene piping and electrical panels. When selling a home, these two aspects of your property may need to be brought up to code. For instance, the main breaker in a modern home should have 100 amps or more to work with. It's also important that each room of the home has the right amp circuits. Kitchen areas may need 20-amp circuits. On the other hand, any lights in the home are only designed to use 15 amps.
Polybutylene piping is a kind of piping that was placed in upwards of 10 million homes from the years of 1978-1995. This piping is known to be more problematic than most kinds, which is why it will need to be checked for leaks and cracks. If any of these problems are caught, it's important to note that you may not be required to bring the issues up to code. Some buyers will purchase a home even when it has electrical or plumbing code violations. However, many buyers will require updates to be made before the sale can go through, which is something that you should be prepared for.
Selling a House with Code Violations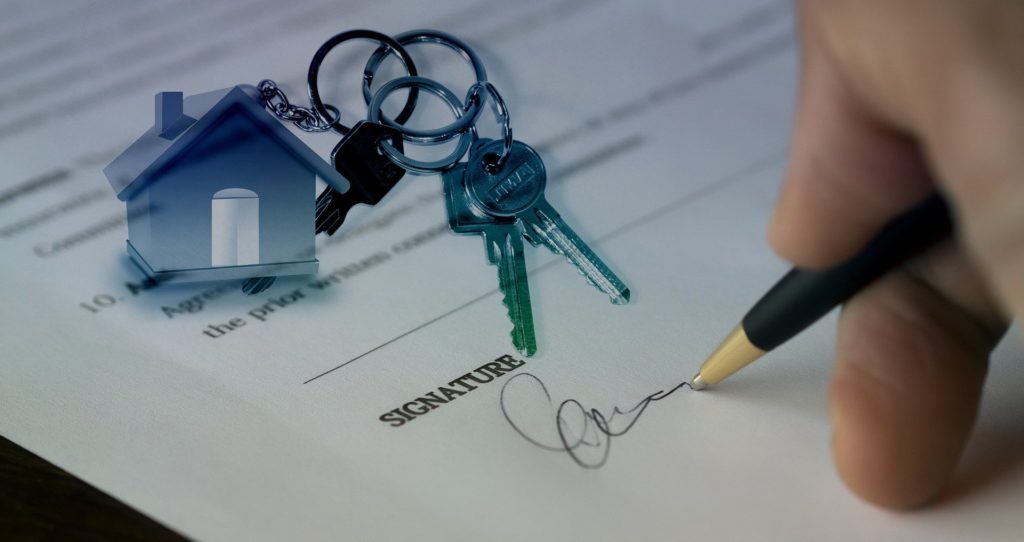 The majority of states require sellers to inform potential buyers about defects that are currently known throughout the home, which means that any electrical code violation will need to be disclosed before you can go through with the sale of the home. In the event that notable violations are identified, you will have three options when selling the property. If an offer has already been made on the home, you likely don't want to go through the hassle of starting the process all over again, which is why it's important that you understand all of the options available to you.
1. Fix the Issue & Move On
When a code violation is found in your home, likely the best and most straightforward option available to you is to have the issue repaired and move on, which will allow you to complete the sale of the home without delay. Keep in mind that this can easily be done before the home has even been listed. If you find code violations before placing your home on the market, correcting these violations may allow you to list the property at a higher price. Going this route largely depends on the extent of the issue and how much repairs will cost.
When a smoke alarm has been placed in an incorrect location, all you need to do is move the smoke alarm to the correct position, which costs nothing. If you believe that your outlets are outdated and don't include GFCI protection, this is also an easy fix. GFCI testers cost around $20. If an outlet needs to be replaced with a new one, you should expect to pay less than $100 for parts and labor. However, installing an entirely new electrical panel can cost you anywhere from $1,500-$3,000.
If polybutylene piping is installed in your home, it may be too expensive to repair any cracks or leaks if the piping is positioned underneath a concrete slab. In this situation, new plumbing may need to be installed throughout your entire home, which could cost anywhere from $2,000-$15,000. If the market is currently believed to be a buyer's market, it may be best for you to make these upgrades before going forward with the sale of the home. In a buyer's market, the buyer will have many more homes to choose from, which means that they can look for another property if you don't make the necessary upgrades.
2. Offer a Credit or Lower the Asking Price
If you find that your finances aren't good enough to make the necessary repairs, you could think about offering a credit that goes towards the closing costs, which will reduce the amount of money that the buyer must spend during closing. You could also lower the asking price to a more reasonable amount that would allow the buyer to make the repairs once they've moved in. For instance, your home may require the replacement of an electrical panel. If so, you could reduce the asking price for your home by anywhere from $1,500-$3,000.
This option is best used when the code violation doesn't pose a health or safety threat to the potential buyer. By going this route, it's essential that you disclose all code violations and have your home inspected. Keep in mind that the majority of buyers will want to obtain a title that's clean and free from such violations, which means that it may be difficult to find a buyer that will accept code violations.
3. Keep the House "As Is" and Sell to a Cash Buyer
Your third and final option is to keep the house "as is" and sell to a cash buyer. This option may help you sell the property if you're unable to make the necessary repairs for code violations. Before you place your home on the market, it's possible to sell it to an instant home buyer, which could be a startup company, a house flipper, or an institutional investor. These entities would have the cash necessary to buy the property without a loan.
As a buyer, it's important that you understand the difference between built-to-code and code violations. When a home has been built-to-code, this means that it met local building codes at the time it was built but is currently not up to code in some areas. It's possible for these issues to be "grandfathered in" to current codes, which means that the issues wouldn't be considered as violations. An actual code violation typically occurs when the issue presents a health or safety problem to the prospective buyer.
How to Find Out About the California Electrical Code in Your Area
If you want to find out about the California electrical code and how it applies to your area, you can find this information at this link. Keep in mind that the 2019 California Electrical Code currently matches the 2017 National Electrical Code. If you have any questions about your home and potential code violations, you can contact your local building department or city hall.
Electrical code violations can range from mild to severe, which is why it's highly recommended that you obtain a home inspection before you place your home on the market. This inspection will allow you to identify aspects of your property that should be brought up to code before the listing takes place. If your home is already on the market, there are several routes you can take when handling electrical code violations. You can lower the asking price of the property, work on fixing these issues on your own, or sell the property "as is". The bottom line about electrical code violations is that they should be fixed whenever identified to ensure the health and safety of anyone in the home.