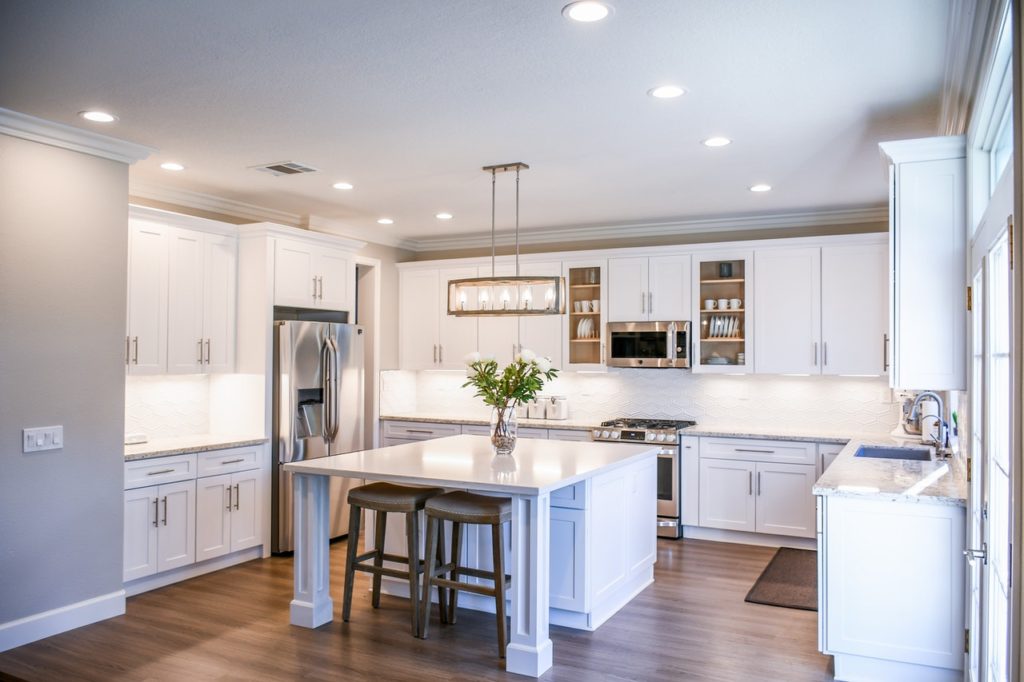 When you're taking steps to sell your home, likely the most important thing to focus on is to make sure your home looks fantastic for anyone who tours it. Whether you host an open house or have prospective buyers walk through your home, these individuals will look at the entirety of the property to make sure that it matches their dreams for a new home. If you want to be certain that your home looks appealing to anyone who enters, it's important that you perform some home staging.
Home staging is the act of decorating the interiors of a home in order to accentuate the most impressive features of the property. When a home has been well staged, it will be easy for prospective buyers to imagine living there, which makes it much more likely that at least a few of these buyers will make an offer on your home. While you can spend some money to spruce up the interiors of your home, many of the things you can do to stage a home are free.
While many homeowners will stage their home without assistance, it's likely a good idea to seek help from a professional who will likely be able to provide you with better results. While it's difficult to place a specific price on staging a home, hiring a professional to do the job could cost around $300-$500 for an initial consultation and around $500 per month until you have sold your home. Keep in mind that anyone can offer services for staging a home since special licensing isn't required. Your real estate agent may be able to suggest someone with a good reputation. This article provides some tips and guidelines on what it takes to stage a house.
Key Takeaways:
Home staging is the art of decorating the interior of the home to appeal to the highest number of buyers.
There are many ways a home can be staged but the top five ways focus on staging specific rooms, de-personalizing the space, deep cleaning, de-cluttering, and repairing any damages.
Home staging is essential because it can make the process of seller your home faster while also increasing the value of the home.
1. Stage Specific Rooms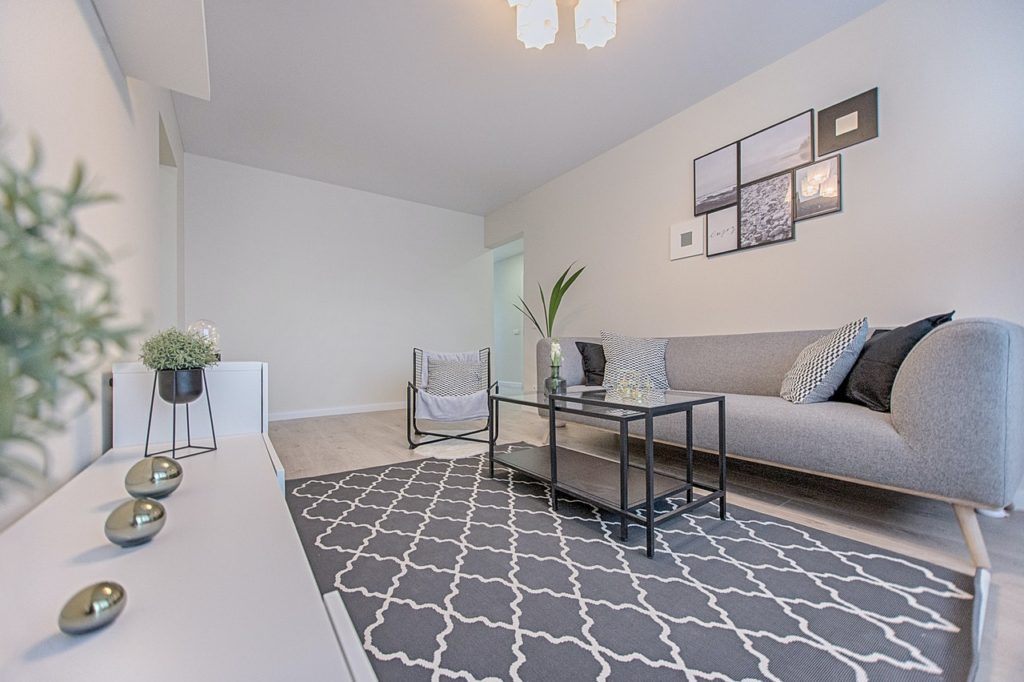 The most important thing about staging a home is to focus on specific rooms. While every room in your home should be cleaned before prospective buyers tour the property, special attention should be paid to the rooms that buyers care about the most. The three rooms that are considered to be the most important for prospective buyers include the kitchen, the living room, and the master bedroom, which means that you should spend most of your staging efforts on these rooms.
While the dining room and laundry room are two important areas of a home, the appearance of these rooms won't do much to sway the opinions of potential buyers. Even guest bedrooms and bathrooms aren't that important when staging a home.
2. De-personalize Your Space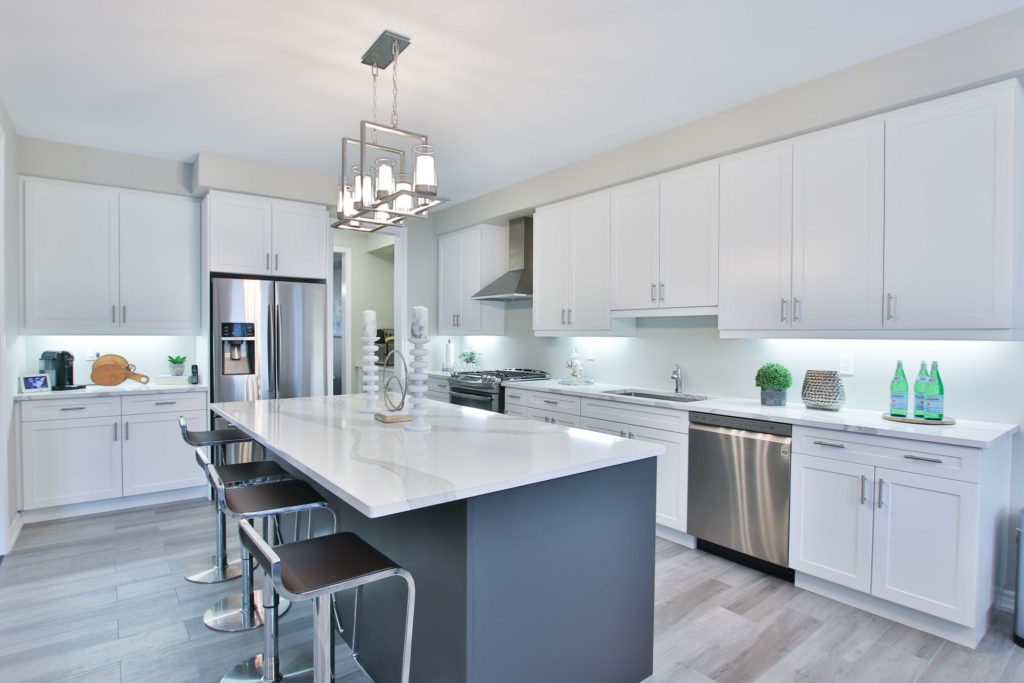 When potential buyers tour a home, their main goal is to envision themselves living in the home and spending time in the various rooms. If you have too many pictures and personal items around your home, it may prove difficult for these individuals to visualize the home as their own. While the interiors of your home should look visually appealing, try to get rid of items that indicate that the home belongs to you and not the buyer in question.
When working on de-personalizing your space, the first thing that you should do is remove all personal pictures from the walls and desks throughout your home. If you have any personal photos on your fridge, take these down as well. It's also important that all of your clothes are hung up in your closet. The counters in your bathroom should be devoid of such personal items as contact solution and toothbrushes.
Even though de-personalizing the rooms in your home can make the area seem strange while you still live there, doing so should make it easier for you to sell your home. While you're performing these steps, consider looking at your home as a blank canvas. By getting rid of all of your personal items throughout the home, the buyer can fill this canvas with anything they want, which allows them to view the home as something that they already own.
3. Deep Clean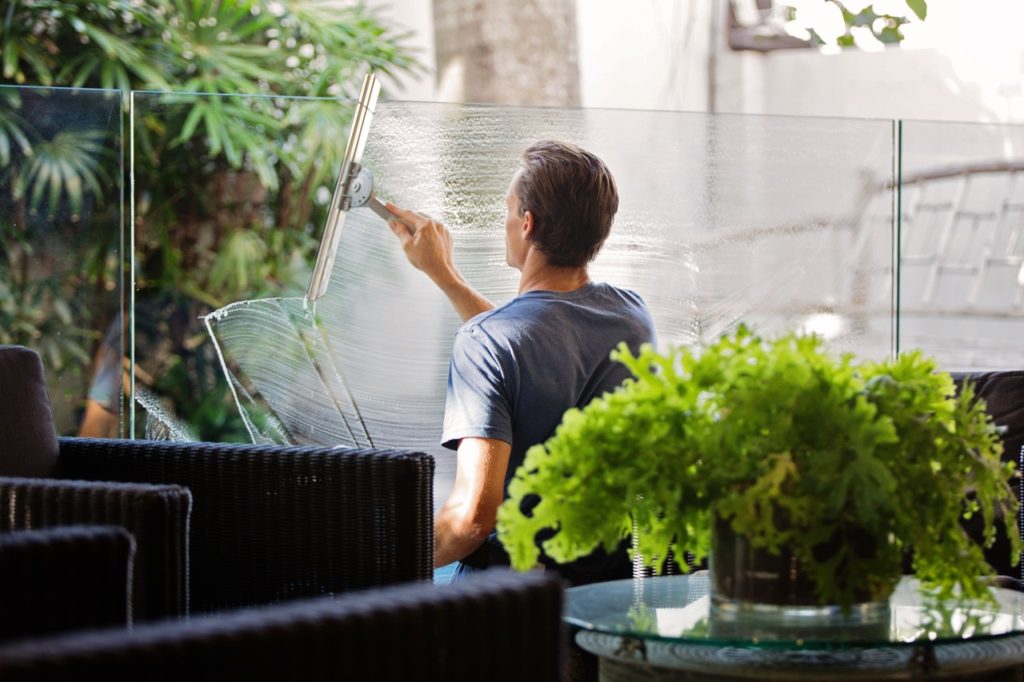 Before you show the house, it's also very important that you perform a deep clean, which is an extensive cleaning process that aims to clean all of the crevices in the home while also removing the dirt and grime that's embedded into the surfaces of your property. Every portion of your home needs to be properly cleaned before the property is shown. Performing a deep cleaning indicates to buyers that you take care of your home, which allows these individuals to believe that even the difficult-to-see areas of your home are still in good condition.
Make sure that you clean out the interiors of your refrigerator, the moldings, any difficult-to-reach crevices, and all areas of your home that you would typically ignore during a spring cleaning. Keep in mind that the exteriors of your home should be cleaned as well. Some tasks you can take care of to effectively improve the cleanliness of your home exteriors include clearing the gutters, power-washing the siding of the home, washing the windows, and mowing the lawn. With all of these tasks completed, you can be confident that potential buyers aren't turned off by the condition your home is in.
4. De-clutter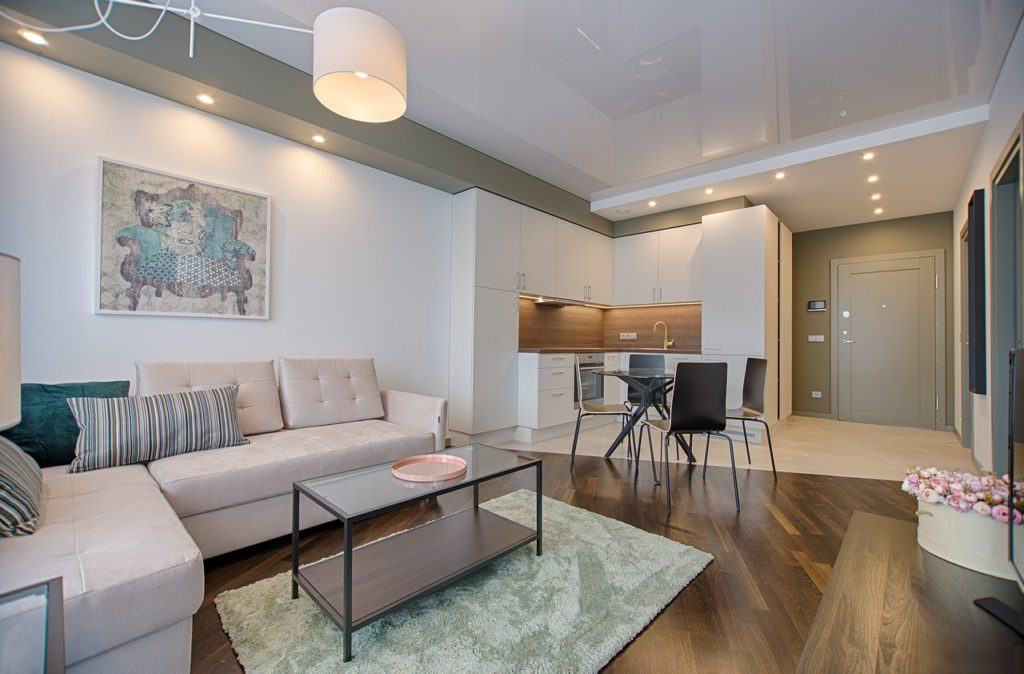 Another very important step to take during the staging process is to de-clutter your home as much as possible. When too many of your possessions are scattered throughout your home, it's possible for the space to seem smaller than it actually is.
While staging your home, keep in mind that less is more. By removing unnecessary items from your home, you should be able to make the space appear to be larger. If you're still living in your home while it's on the market, try to get down to the basics. While you don't need to throw away your possessions, anything that you don't need at the moment should be packed away and removed from your property. Some of the items that shouldn't be in your home while it's being shown to potential buyers include:
Papers

Games

non-seasonal clothing

The majority of your decor

Personal items

Once this step is taken care of, your property should be more appealing to possible buyers.
5. Repair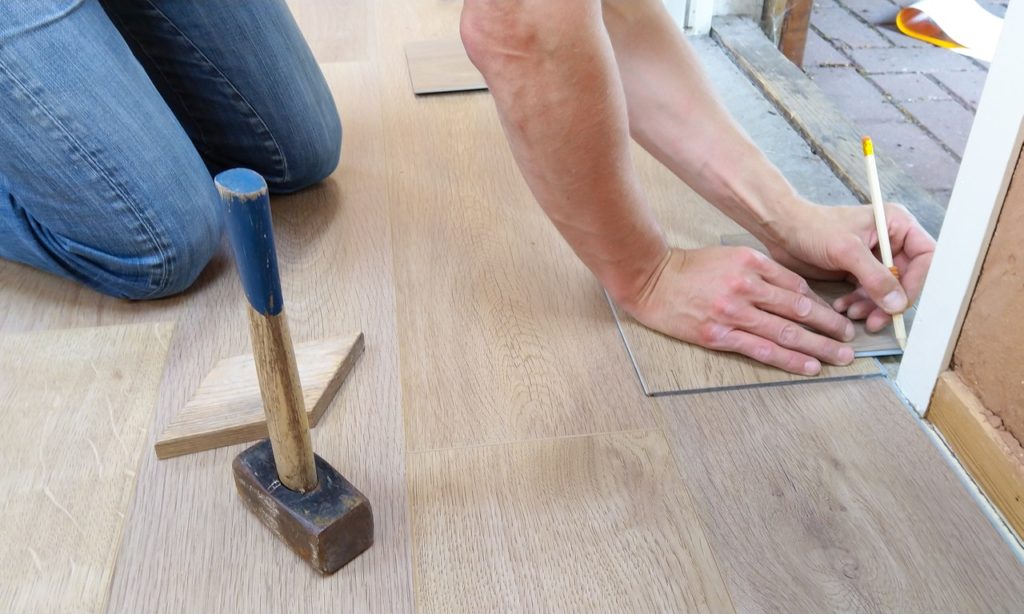 During the home staging process, it's also a good idea that you make small repairs throughout your home that won't cost too much money but will increase the value and appeal of the property. The presence of any holes or scratches throughout your home may indicate to buyers that you're neglecting the maintenance and upkeep of the property. While these issues may seem small to you, the buyer might feel like overlooking these small problems means that you overlook larger issues as well.
When you perform some light repairs, Spackle and caulk can go a long way. You can also use a foam eraser pad to get rid of some scuff marks on the walls in your home. If you find that some of the paint in your home is starting to chip away, consider repainting the walls or completing a simple touch-up, which is possible if you still have the original paint color. The point of making small repairs before showing your home is that these repairs show buyers that you care about maintaining your property and keeping it in good condition.
Why Home Staging is Essential
Home staging is an essential component of selling a home and can help you obtain the asking price that you want. When you perform a deep clean on your home, buyers see that you care about maintaining the property, which gives them confidence that the underlying aspects of the property are also in good condition. It's also important to understand that over 20 percent of seller agents state that the right staging for a home can increase the property value.
All of the aforementioned staging tips can be completed without spending much money. Once completed, a properly staged home should make it easier for prospective buyers to visualize what the interiors of the home will look like once they've moved in. If buyers can see themselves living in your home, it's much more likely that they will make an offer on the property. While some homeowners believe that it's better to keep the home completely empty, the majority of buyers are unable to imagine using the space if there's nothing in it. Your home should appear to be lived in if you want to obtain multiple offers in a short period of time.
While you can certainly hire a professional to stage your home, the tips and guidelines mentioned previously are relatively simple to implement. By staging specific rooms, you won't need to expend ample amounts of energy every time you prepare the home to be shown. De-personalizing and de-cluttering the space are two guidelines that are easy to follow and should make it simple for you to clean your home for future showings. By getting rid of all of the clutter and personal items in your home, the cleaning requirements won't be as stringent while your home is on the market. With the right staging techniques, you should be able to increase the value of your home and bolster the possibility that offers are made shortly after you place the home on the market.