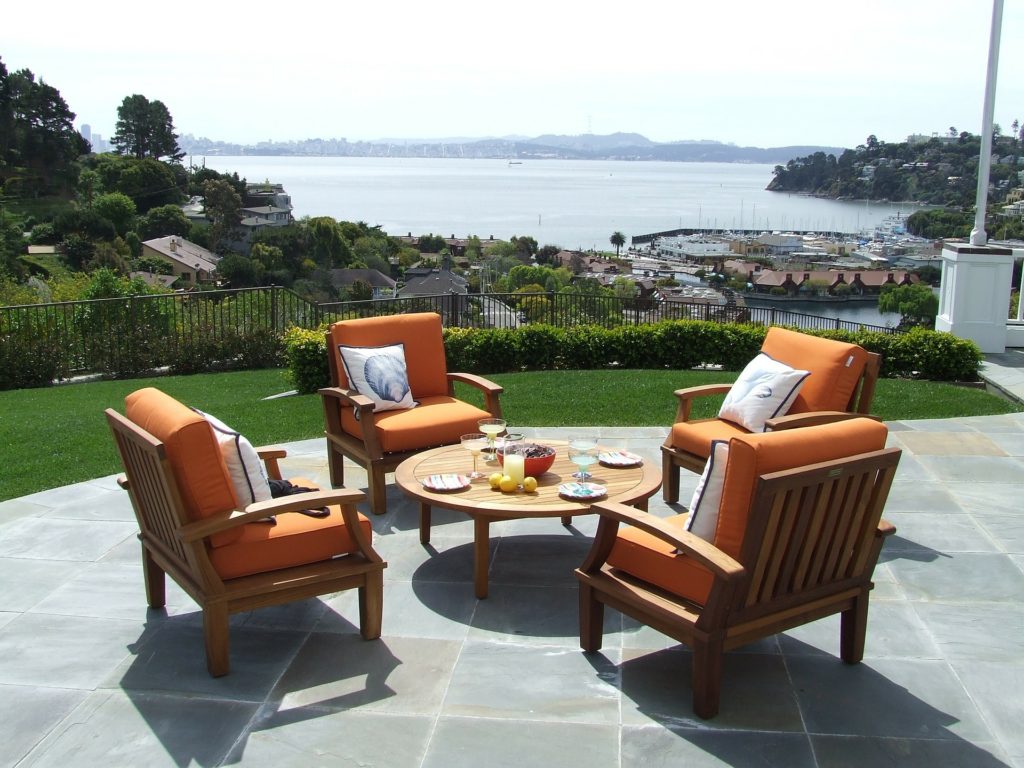 Whether you currently own a luxury home or are thinking about performing renovations that will increase the value of your property, one area that you should look towards is outdoor furniture. While it's possible to purchase simple furniture for your patio, selecting high-end outdoor furniture will give you the ability to turn a basic space into an outdoor oasis that's just as appealing as the interiors of your home.
When you're searching for outdoor furniture that would be classified as upscale, there are three things to look for. One thing you'll notice with high-end outdoor furniture is that the pieces of furniture will have sleek and artistic designs. The furniture will also be unique to the point where you will be unable to find standard pieces of furniture that have the same appearance. Upscale patio furniture will usually be made from premium materials that provide an aesthetically pleasing appearance and are designed to be long-lasting.
If you're shopping for high-end outdoor furniture, you should expect the pieces that you buy to be considerably more expensive than their basic counterparts. Premium outdoor furniture is typically made to be sustainable, to last longer, and to make your outdoor space more appealing. In fact, some people buy outdoor furniture based entirely on the aesthetic appeal of the furniture in question.
The only problem that you should take into account before buying high-end outdoor furniture is the potential for future weather issues, which could adversely affect the quality of your furniture. To account for these issues, consider obtaining an awning or umbrella to provide cover. You could also purchase pieces of furniture that are made from weather-resistant materials. This article takes a closer look at when you should think about purchasing upscale furniture for your outdoor space.
Key Takeaways:
Buying high-end outdoor furniture is considered more appealing and longer lasting compared to low-end outdoor furniture.
To design your own unique space there are six necessary pieces you will need to complete the perfect entertainment area that we list below.
High-end outdoor furniture may be considered expensive, but we discuss the best months to buy and when the extreme sales are for your benefit.
Designing Your Perfect Outdoor Space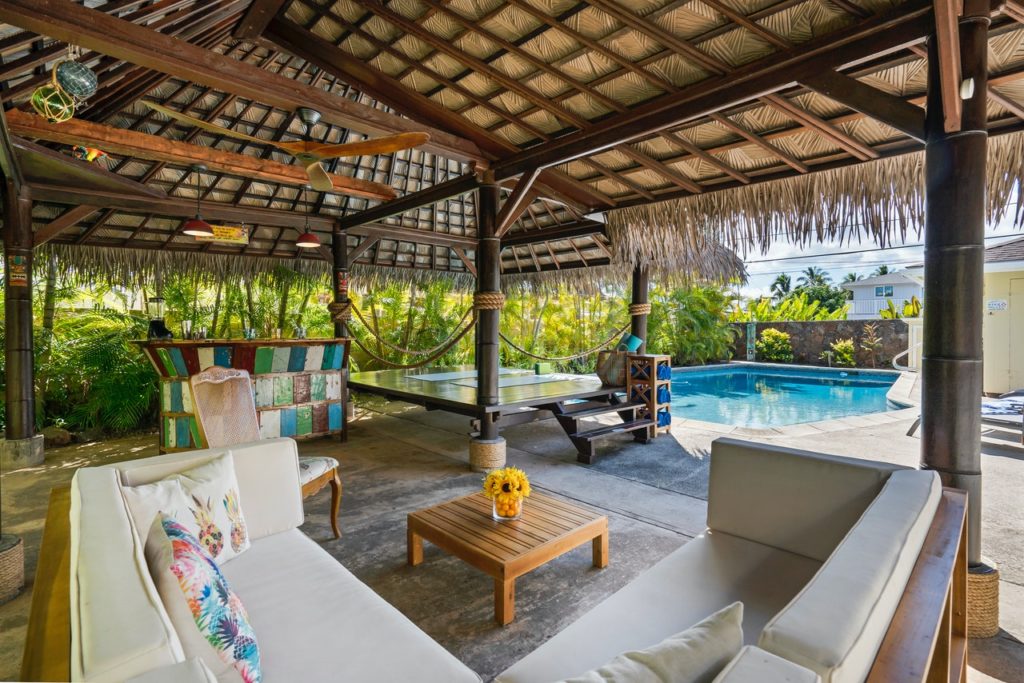 If you're getting started with designing your outdoor space, it's first important that you consider the different types of homes that you could purchase outdoor furniture for. The types of furniture that you place on an apartment deck will be significantly different than the furniture you position on an outdoor patio at a single-family home.
For apartments and condos, you may not have an expansive outdoor space, which means that you will need to make good use of the space that's available to you. On the other hand, owners of luxury homes will typically have a large outdoor space that they can customize in a variety of different ways. The key towards designing the perfect outdoor space is to take the type of home you live in and the amount of space you have into account.
While you can add any number of furniture pieces to your outdoor space, the perfect entertainment space should likely include a stylish couch set up that offers enough seating space for your friends and family, lawn chairs that can be placed in numerous positions, accent tables if you want to spruce up the decor, and sleek umbrellas, shades, or parasols. With these furniture pieces in hand, your outdoor living space should be outfitted with every type of furniture that you need.
Materials to Consider for Your High End Outdoor Furniture Set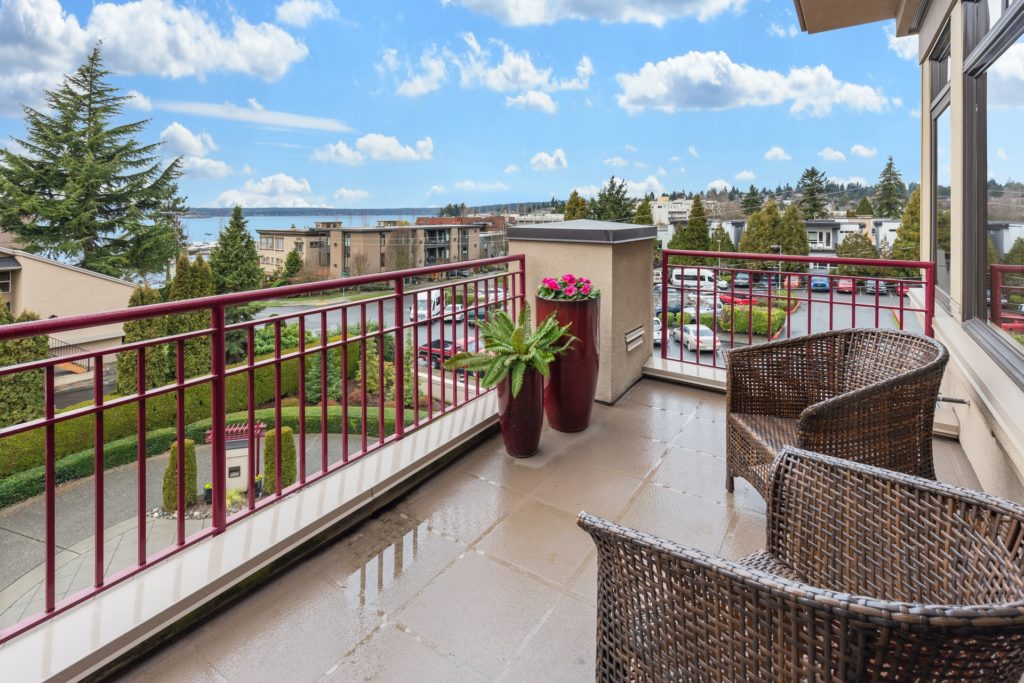 Even if you cover your outdoor space with an awning, it's still highly recommended that you select materials for your furniture that are weather-resistant. When purchasing high-end furniture, you'll want to make sure that your investment is a lasting one that doesn't doesn't need to be made again in 2-3 years. High-end outdoor furniture sets can be selected in materials that are designed specifically to be used outdoors. The most common types of materials that you should consider for your outdoor furniture set include:
Aluminum

Cast aluminum

Wrought aluminum

Wood

Stainless steel

Wicker (woven)

Wrought iron

Aluminum
Aluminum is a very lightweight material that comes in a variety of different types. If you decide to go with standard aluminum, you'll be provided with a material that is somewhat durable and comes with a great price point. As for cast aluminum, this material is heavier and more ornate than standard aluminum. Since a cast mold is used to create this kind of aluminum, it can be formed into many different shapes and designs. Because of the heavy nature of cast aluminum, it's considered to be very durable.
Wrought Aluminum
Wrought aluminum is unique in that it's bent and continuously manipulated into the correct shape before being reinforced. It's similar to wrought iron but provides homeowners with better weather-resistance. You can expect pieces of aluminum, wrought aluminum, and cast aluminum furniture to last for around 20 years.
Wood
Wood is a natural and beautiful material that is ideal for homeowners who want their outdoor furniture to be aesthetically appealing. The main issue with using wood for your outdoor furniture is that it will need to be maintained and refinished every two years if you want the protective finish and color of the wood to remain in peak condition. Wood furniture should last anywhere from 8-12 years.
Stainless Steel
Stainless steel is becoming increasingly common with outdoor furniture. This material provides a modern and contemporary look to any outdoor space. The main benefit of using stainless steel is that the material is highly resistant to oxidation and corrosion. Stainless steel furniture should last for at least 20 years if well maintained.
Wicker
Wicker is a lightweight material that offers some durability and is made from a combination of PVC and natural materials. If you select outdoor furniture with woven wicker frames, you'll receive the visually appealing look of wicker as well as the durability that comes with aluminum. Wicker furniture should last for around 10 years.
Wrought Iron
Wrought iron is considered to be the most durable material around that can be used for the framing of outdoor furniture. While this material is extremely durable, it's also very heavy, which can make it difficult to move around. However, wrought iron furniture typically lasts for at least 25 years.
6 Pieces of High End Outdoor Furniture You'll Need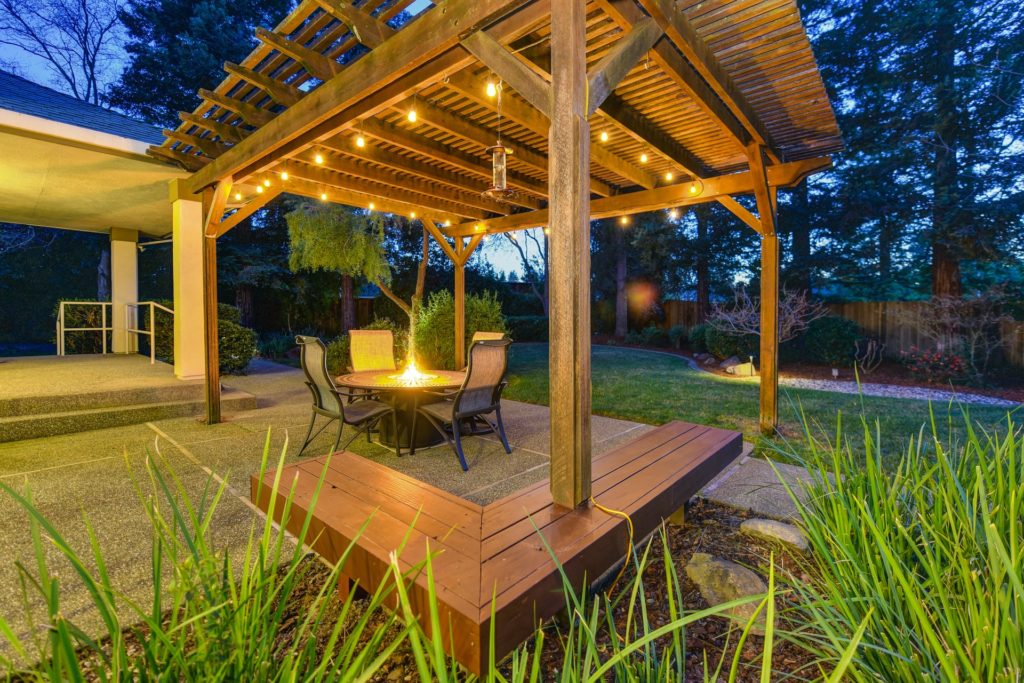 If you want the perfect outdoor living space, there are some necessities that you should definitely include when creating this space. The following six pieces are all needed if you want the space to have everything that's necessary for members of your household and any guests you invite to your home. First of all, make sure that you pick up one or more large patio umbrellas to provide the area with shade. You can also opt for an awning to place over your patio.
No outdoor living space is complete without a nice and comfortable sofa set for those nights when you want to spend time around the fireplace with friends or family. If you expect to entertain in the outdoor space, make sure that you purchase a spacious dining table for guests as well. You should have the right equipment in place for outdoor BBQs. To add some comfort to the area, select two laid-back lawn chairs that you can use for morning coffee or to have private conversions with a guest or your significant other.
Once you've purchased a sofa set, it's highly recommended that you add some side tables beside the sofa and chairs, which can be used for drinks and other food items. To tie everything together and complete your outdoor space, consider purchasing an outdoor rug, which can be helpful at making the outdoor area feel more like a home for your guests. All of these items and additions to an outdoor living space have upscale and luxurious versions that you can purchase.
The Best Time to Buy High End Outdoor Furniture
While high-end outdoor furniture can be purchased at any time of the year, likely the best time to buy patio furniture would be during the August-October months. During these months, most stores are going to be clearing out all of their summer items in order to make enough room for the fall inventory.
Since outdoor furniture is especially popular during the warm summer months, the majority of stores will switch to different items the further you get away from these months. In August, you can expect outdoor furniture to be around 20 percent off from the summer prices. However, waiting until October may allow you to obtain outdoor furniture pieces at sales of 50-70 percent off, which can save you a substantial sum of money.
The only concern when purchasing this furniture after the summer is that your options will be slimmer, which means that you might have difficulties finding the perfect piece for your outdoor space. If you want to purchase outdoor furniture while stores still offer sizable selections, outdoor furniture is commonly discounted on July 4th.
If you would like to buy high-end outdoor furniture, there are many online and brick-and-mortar providers of luxury outdoor furniture. Some of the top brands of this furniture include Seora, Skargaarden, Tuuci, Dedon, Gloster, and EGO Paris. Many of these brands have their own online stores that you can browse through to find the best pieces of furniture.
Before you purchase some high-end furniture for your outdoor space, keep in mind that this furniture can be a huge expense if you're in the midst of buying a new home. If you want to add some stylish furniture to the outdoor space of the home that you're about to purchase, make sure that you factor the costs of this furniture into your budget. You could also look for a luxury home that comes with some outdoor furniture.
If you own a luxury home or are in the market for one, the outdoors of your property can be just as stylish and elegant as the indoors. Creating an outdoor living space gives you an extra area for relaxation and entertainment, which can make you the perfect host. This guide should give you all the tools you require to purchase high-end pieces of furniture that match the aesthetics and design of your home.