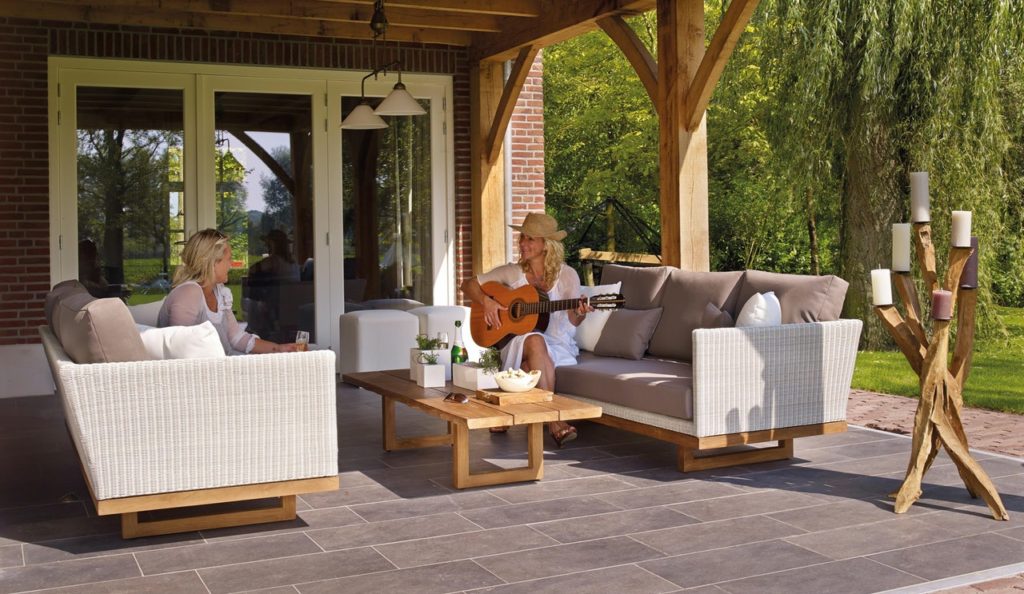 Whether you currently own a luxury home or would like to make upgrades to your property that enhance the quality of your home, one notable improvement that you can make is to create an outdoor patio and entertainment space. These spaces can include anything you want and will allow you to effectively highlight your personality. If you enjoy hosting parties and inviting guests to your home, an outdoor patio can be the perfect setting for a get together. The outdoor patio for your home can exist as a place where you relax, cook, and entertain guests. If your children are playing in the backyard, you can keep an eye on them from the comfort of your patio.
There are many different types of kitchen appliances that outdoor patios and entertainment spaces can be outfitted with. For one, you can use an array of weatherproofing materials for your patio, which include everything from stone and concrete to tiles and pavers. The most common kitchen appliances to add to an outdoor patio include outdoor wine coolers, ice makers, power burners, outdoor pizza ovens, refrigerators, and soda fountains. When you're trying to create the ideal outdoor kitchen, it's important to understand that it can include any appliance you want.
Outdoor patios can also be highly beneficial during the current COVID-19 situation. Since people are currently practicing social distancing, you can cook and make food outdoors while still remaining six feet apart from other people.
This article takes a look at some great outdoor kitchen appliances that you can install on your patio to complete the setting.
Envisioning Your Entertainment Space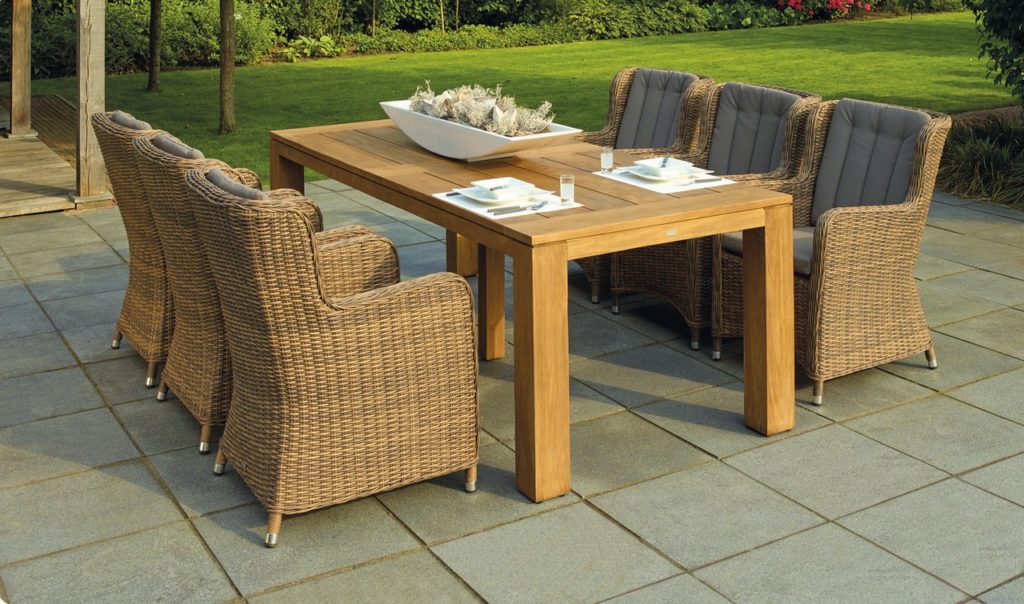 Before you get started with installing any appliances to your outdoor patio and entertainment space, it's important that you take the time to envision this space, which will allow you to gain a better understanding of what you want the area to look like. Do you want the patio to have an elegant appearance or would you rather it be built to visually replicate an indoor kitchen? While you're envisioning your entertainment space, make sure that you identify the types of materials that you will need for the space. These materials must be able to stand up against inclement weather, which is why such materials as stone, tile, concrete, and brick are likely your best options.
It's also important that you're able to make the space comfortable and appealing for yourself and any guests you invite in the future. For instance, adding a cover to the patio can can provide some shade to the patio, which may be necessary for the sunny summer days. These covers can include everything from pergolas and latticed covers to wooden covers that provide a natural appearance. You might also want to think about adding some television sets and audio equipment to the space if the area is covered. If you have enough room, installing an outdoor fireplace in the entertainment area may allow you to use the space all year round.
Keep in mind that you'll likely want to stick to a budget when adding or enhancing an outdoor entertainment space. If you have a strict budget for the project, make sure that you focus on the necessities first. By installing the necessities before anything else, you'll be able to stick to your budget. In the event that some money is left over, you can start adding things that you want but may not necessarily need. Certain necessities like refrigerators and grills can cost hundreds if not thousands of dollars, which you should be aware of before you start installing any appliance.
Creating an outdoor patio can be somewhat expensive. For general construction, you can expect to pay anywhere from $5,000-$14,000. As for appliances, the appliances for an outdoor kitchen and entertainment area can cost you anywhere from $2,000-$7,000 altogether. If you want to keep costs down, it's recommended that you select less expensive materials for the patio itself. Gravel and concrete are among the least expensive options.
What Type Of Outdoor Appliances are Essential for Entertaining
While you can add practically any type of appliance to an outdoor kitchen and entertainment area, there are some appliances that are essential if you want the space to feel like an extension of your home. These appliances extend to a grill, an outdoor refrigerator, a pizza oven, a fireplace area, and a sink. The refrigerator that you choose should be equipped with a freezer unless you want to go inside every time a guest needs ice.
The grill you choose can be any size you want it to be and can be outfitted with features like side burners, multiple cooking surfaces, lights, and even a smoker box. When you're getting ready to purchase these appliances, some of the best places to shop include The Home Depot, BBQGuys, The Outdoor Appliance Store, and any other home improvement store that you routinely shop at.
Having the Perfect Grill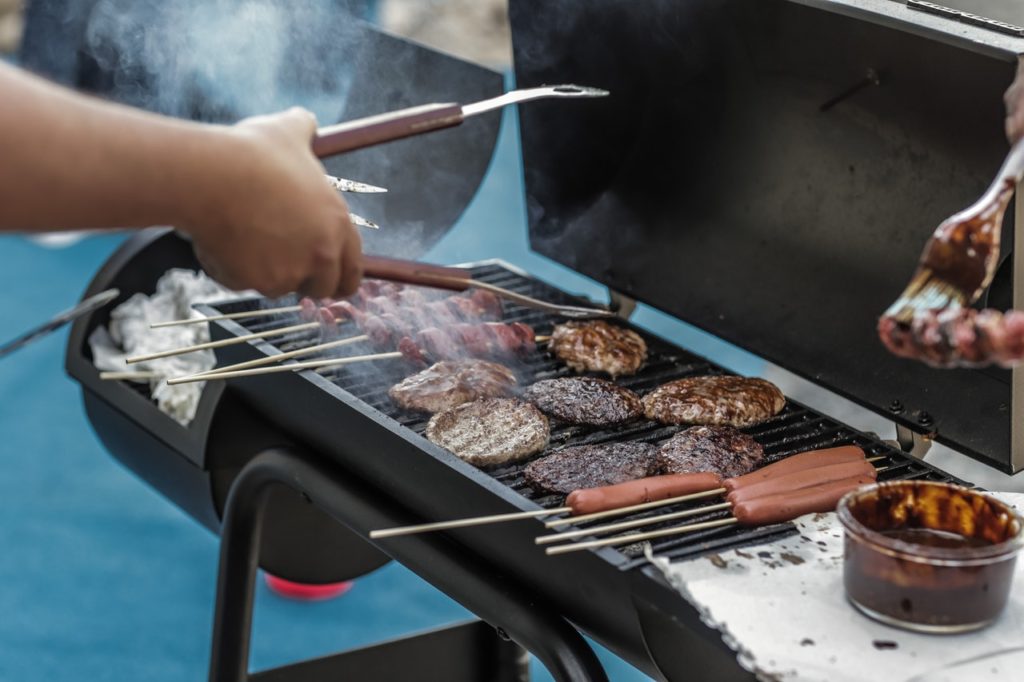 No outdoor kitchen and entertainment space is complete without having the perfect grill, of which there are several different types that you can select from. The five different types of grills that you can use in your outdoor kitchen include charcoal grills, kettle grills, kamado grills, pellet grills, and gas grills. The grill that you choose largely depends on your grilling style. If you have access to electrical outlets on your patio, you could use a pellet grill for a more convenient grilling experience.
On the other hand, gas grills with side burners and ample amounts of grilling space are ideal for anyone who plans to use the grill routinely. If you want the best grill that money could buy, charcoal grills and kamado grills offer an authentic grilling experience with plenty of features. Grills are vital for any outdoor patio and kitchen if you plan on cooking meals when outside. A standard grilling unit can cost anywhere from $50-$2,000. In many cases, the cost of a grill depends on the overall quality of the item and the amount of features that it comes with.
Outdoor Refrigerator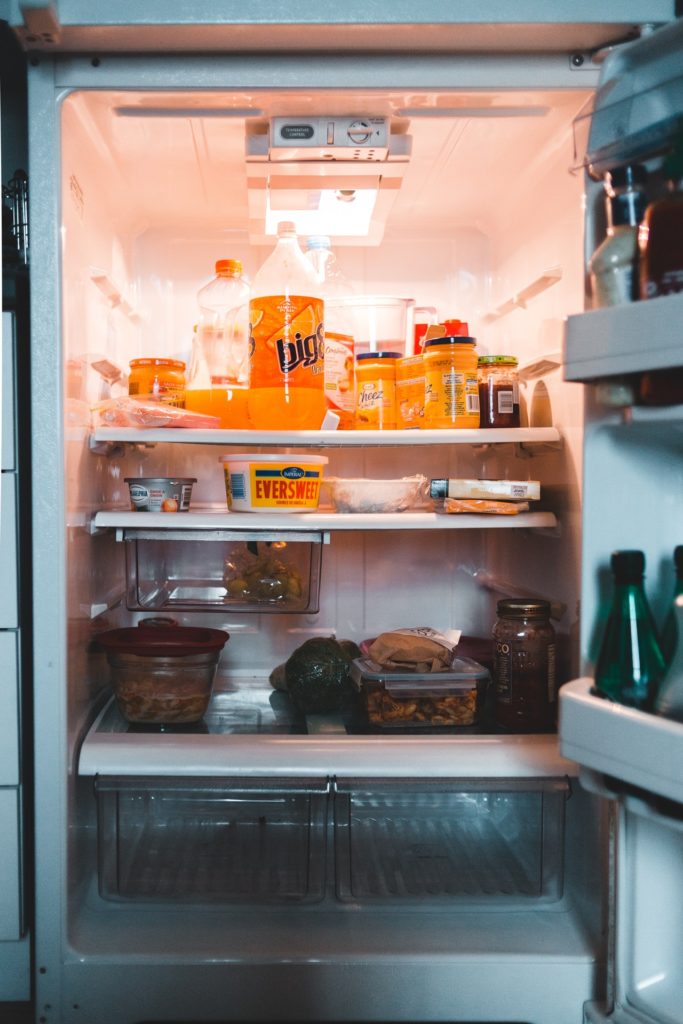 If you want to avoid going in and out of your home regularly to grab some ice, it's highly recommended that you purchase and install an outdoor refrigerator in your home entertainment space. By installing a refrigerator, you can keep all of the food and meat that you expect to use with your grill outside. Condiments, appetizers, and desserts can also be stored in an outdoor refrigerator.
There are several different outdoor refrigerator types that you can select from, which include dorm-style refrigerators that are relatively small, standard kitchen refrigerators, and specialty refrigerators that include more space for condiments and trays of food. For a smaller refrigerator, you can expect to pay around $200-$400. Standard and specialty refrigerators cost upwards of $1,000-$1,500.
Pizza Oven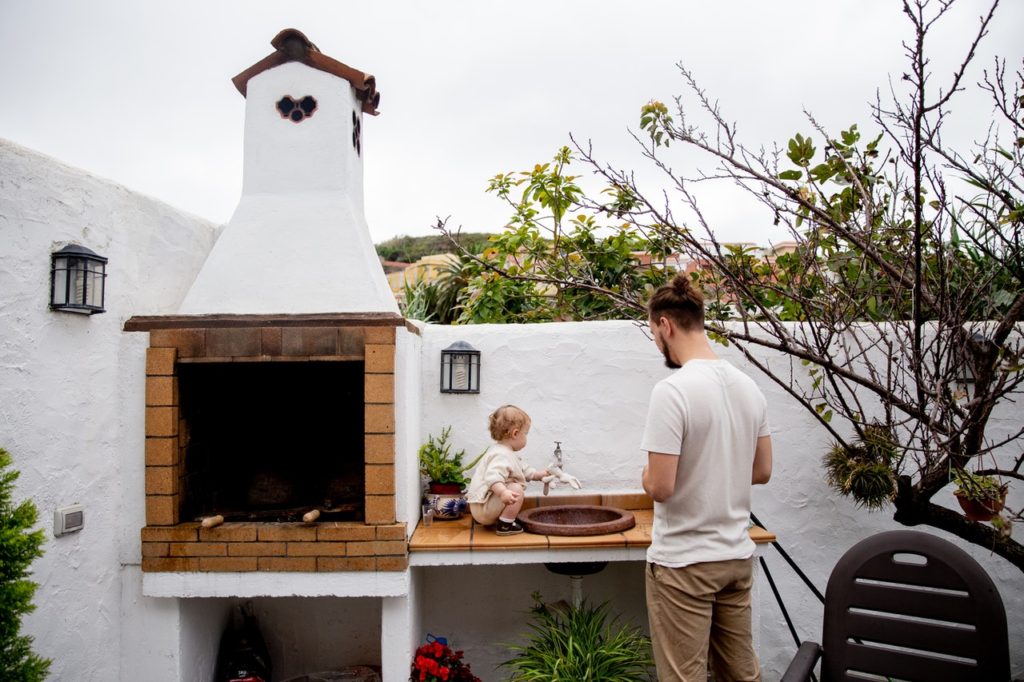 Nothing makes an outdoor kitchen look more luxurious and stylish than a brick pizza oven. These ovens will allow you to make pizza directly on a stone or bake bread and desserts whenever you want. A pizza oven can provide your outdoor space with a more natural aesthetic. Pizza ovens are also popular with practically everyone, which means that they are great for entertaining. You can expect a pizza oven to cost anywhere from $1,000-$9,000. However, it's possible to make this type of oven yourself from clay or cement, which would only cost a few hundred dollars.
Fireplace Area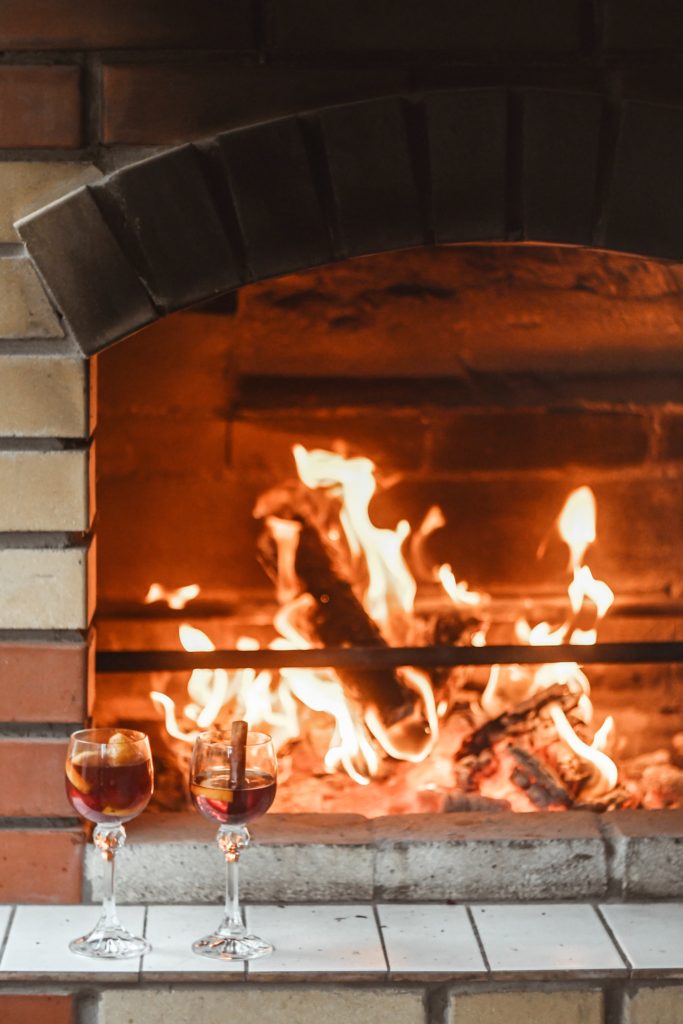 Fireplaces help to create a cozy and relaxing atmosphere during the cooler fall and winter months, which is why everyone loves a fireplace. It's recommended that you add a fireplace to your outdoor patio because it allows for a lengthier entertaining season. Once the temperatures start to dip, this fireplace can keep the area warm. Outdoor fireplaces cost around $3,000 to build but can cost anywhere from $2,000-$20,000 depending on the materials you use.
Sink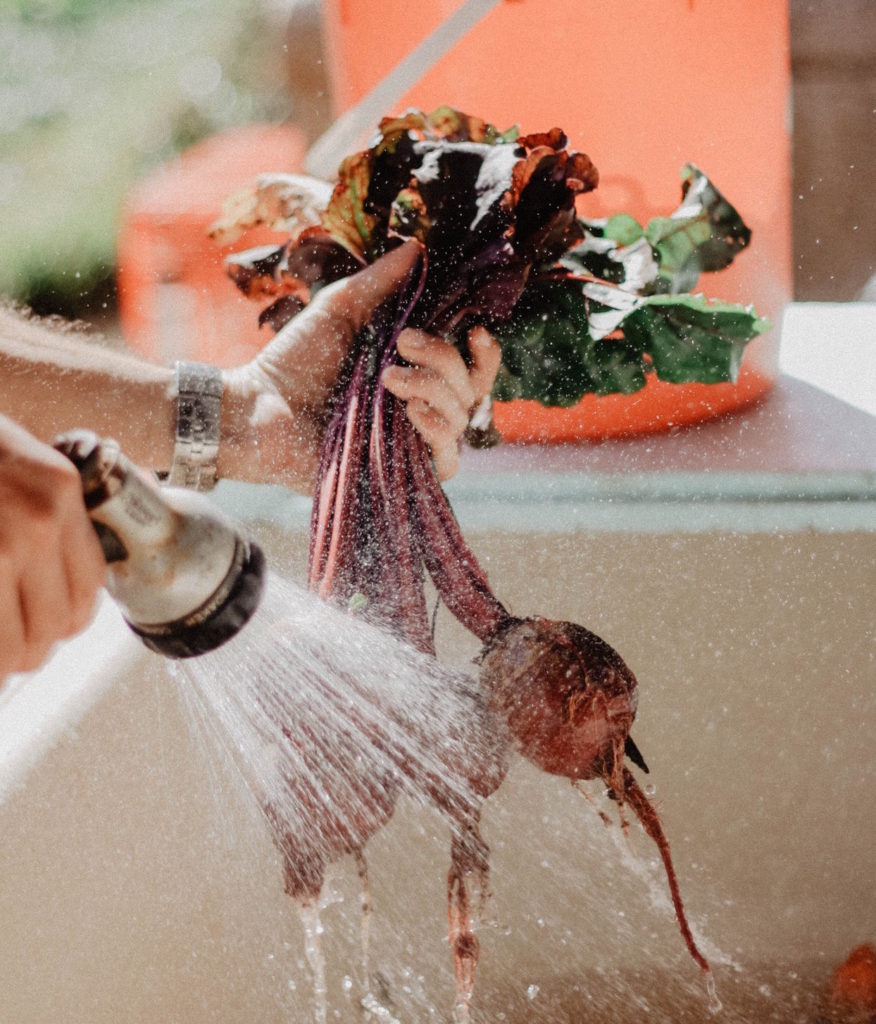 An outdoor sink is important for cleaning once the meal is over, which saves you the hassle of taking all of your dishes inside before cleaning them. You can also easily wash your hands during meal prep without needing to step inside. Consider having a sink installed beside your outdoor meal prep area. The total cost for an outdoor sink is around $200-$1,100, which includes the cost for laying the plumbing.
Conclusion
Outdoor patios are perfect for entertaining because they allow guests to have as much room as they need while also allowing everyone to get out and enjoy the beautiful weather. During COVID-19, an outdoor patio also makes it easier to spend time with friends, coworkers, and other guests, which is why these patios make for a great investment at this time. The many appliances that are vital in an outdoor set up include a sink, a fireplace, a grill, a refrigerator, and a pizza oven. If you want to create the perfect set up for your outdoor patio, you can expect to pay around $5,000-$14,000 for the initial construction and $2,000-$7,000 for any appliances that you wish to install.