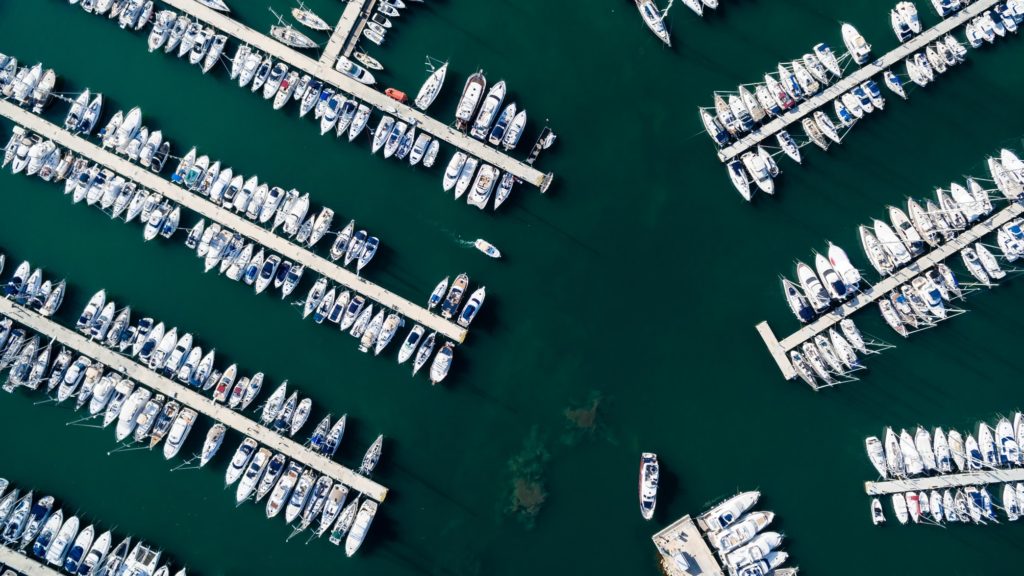 Ventura Harbor is a beautiful place in Ventura County that provides visitors with excellent opportunities for dining, shopping, playing, and exploring. The harbor is a very popular seaside destination that's located at 1583 Spinnaker Dr. in Ventura and is known for hosting many fun and exciting events throughout the year. Anyone who lives in or near Ventura has easy access to Ventura Harbor, which is a key benefit of being a homeowner in this area. The ocean and sunset views alone are worth a trip to Ventura Harbor.
During your visit, a great place to start is the Ventura Harbor Village, which is a retail complex on the waterfront that offers many delicious restaurants to eat at and specialty boutiques to stop by. The numerous eateries on hand provide visitors with access to such cuisines as Mediterranean, American, French, Italian, and Cuban cuisines. The many delightful boutiques that you can visit include everything from the Barefoot Boutique to the Mermaid Gallery. There are also a myriad of thrilling events that are hosted in the Ventura Harbor every year. If you're thinking about visiting Ventura Harbor for the holidays, there are six must-visit events in the month of December that you should consider, all of which will be detailed further in the following.
1. VC Potters' Guild Gallery Gift Market
The VC Potters' Guild Gallery Gift Market is a fantastic event that's located at 1567 Spinnaker Dr. Suite 105 in Ventura and is set to run from December 10 to December 24. This gift market is a great place to visit if you want to provide friends and family members with some wonderful handcrafted holiday gift items. All of the ornaments and gifts at this holiday market are unique and can't be found anywhere else.
Aside from the beautiful handmade ceramic ornaments that you can select for your tree, some of the other items on display include tea sets, mugs, bowls, wall hangings, sculptural pieces, and vases, all of which can do wonders for the interior design of your home. During the two weeks that the Gift Market is available, you can visit at any time from 11AM-6PM. However, they are open for extended hours on December 13-14 because of the nearby Parade of Lights.
On December 21, a feature artist named Rebecca Catterall is going to be hosting a clay demo throughout the entire day. The image transfers that she is set to create will use several different techniques like photo copy transfer and silk screen. There's no fee for attending this event unless you want to buy one of the items that they have on sale.
2. Win Prizes with the Holiday Shopping Passport!
The Holiday Shopping Passport is a great opportunity for you and your family to win some prizes when you go shopping at the Ventura Harbor Village, which is located at 1583 Spinnaker Dr. The rules of this contest are simple and straightforward. All you need to do is spend $15 at three separate retail stores within the Ventura Harbor Village shopping mall. This shopping can be done at any time between December 10-21. When you purchase $15 worth of goods in a store, request the holiday passport when checking out. This passport will then be stamped.
Once you have obtained three stamps from different retail stores in the mall, you will be entered into the contest for the chance to win one of many prizes. Before you send in your holiday shopping passport, make sure that you fill out all of the necessary contact information. After you have filled in the correct information, you can hand in the passport at any retailer in the mall. The winners are chosen on December 21 during the Winter Wonderland & Holiday Marketplace event. However, you won't need to be present at this event in order to receive a prize.
There are three separate prizes that you can win during this contest. The base prize is a prize basket, which includes more than $200 worth of goodies. These goodies extend from gift certificates and beach bags to chocolates and ornaments. You could also win a Channel Islands excursion, which gives you a day at the Channel Islands National Park where you can go hiking, snorkeling, and picnicking. The third and final prize is winter whale watching, which should be a memorable excursion that takes you to the Ventura Harbor coast where you will go out into the Pacific Ocean to spot whales and similar marine mammals. Aside from the money you need to spend in order to obtain the three stamps, there are no fees for entering this event.
3. Holiday Caroling Cruises
Holiday Caroling Cruises provide you with the opportunity to take an Island Packers cruise for some holiday fun. In coordination with Ventura Harbor, these cruises allow guests to bask in the yuletide spirit as the cruise ship floats along the water around Ventura Harbor. These cruises are available from December 7-23 on specific days. You will need to go to the Island Packers website to book one of these cruises beforehand. Make sure that you select a holiday caroling cruise.
The views throughout the cruise are set to be spectacular with changing lights on homes and decorated boats. You can choose to sing along with the carolers or relax while you enjoy the scenery. A snack bar will be available during every cruise. If you plan on attending, tickets are currently priced at $35 for adults, $32 for seniors, and $25 for all children. If you don't want to book your cruise online, you can call 805-642-1393 to do so.
4. California Sleigh Rides with Ventura Boat Rentals
You can go on exciting California sleigh rides with Ventura Boat Rentals on any day from December 15-31. When you reserve one of these boat rentals, you will be able to select from two separate departure times of 5:45PM or 7:30PM. The boat ride itself is set to last for an hour and 15 minutes, which gives you plenty of time to see the holiday lights as they reflect on the water.
For any guests who are over 21 years old, a well-stocked bar will be available throughout the ride that includes the popular reindeer milk. If you want to make a reservation for one of these boat rides, you will need to call (805) 642-7753. You'll pay for your tickets at the entrance to the boat. Tickets for adults from 13-64 years old will need to pay $22.50-$25, while seniors must pay $20.50-$23 for a ticket. Children between the ages of 2-12 can get in for $13.50-$15. Any infant below the age of two can get in for $6-$7. The price differences for each age group are set by whether you pay with a credit card or cash, the latter of which is cheaper.
5. Santa Paddle 2019
Santa Paddle 2019 is a family-fun event that's scheduled to take place on December 21 and is expected to last from 11AM-12PM. While you will need to take your own equipment, the launch of the event is going to occur at the C dock that's located behind the Ventura Harbor Village at 1583 Spinnaker Dr. The event is entirely free and will provide you and your friends and family with the ability to have fun on the water during the holidays. If you don't have your own equipment, you can rent pedal boats, kayaks, or SUP boards for anywhere from $15-$23 per hour.
While this event starts at the Ventura Harbor Village bay, you will then be tasked with paddling to the Channel Islands National Park Visitor Center before heading back. A group photo will be taken before the Santa Paddle officially starts. While you can wear anything during the event, festive outfits and Santa hats are encouraged. The person who wears the most festive outfit will be provided with a $40 prize. Since this event ends right around noon, you can stop in the Ventura Harbor Village for lunch when you get back.
6. Winter Wonderland & Holiday Marketplace 2019
The Winter Wonderland & Holiday Marketplace 2019 event is likely the premier event at Ventura Harbor this holiday season. Set to take place on December 21 from 12PM-4PM, this event is aimed at providing shoppers with a wonderful holiday shopping experience. The festive family fun that you can have while at this event includes many different activities that you won't want to miss. For instance, faux snowfall is set to be dropped around the coastal cone area every 15 minutes or so.
There are also some live reindeer that you can expect to see and pet while shopping. If you're taking your children to the mall, consider visiting Santa and Mrs. Claus for some free photos. Throughout the event, popular holiday characters will be roaming around the Ventura Harbor Village to greet guests. Live music will also be heard throughout the halls. Additional activities that your kids can partake in include free kids crafts and free scavenger hunts. During your visit, you can use this time to finish your holiday shopping, which can help you fill out your holiday shopping passport before the prizes are drawn.
Celebrate the Holidays at Ventura Harbor!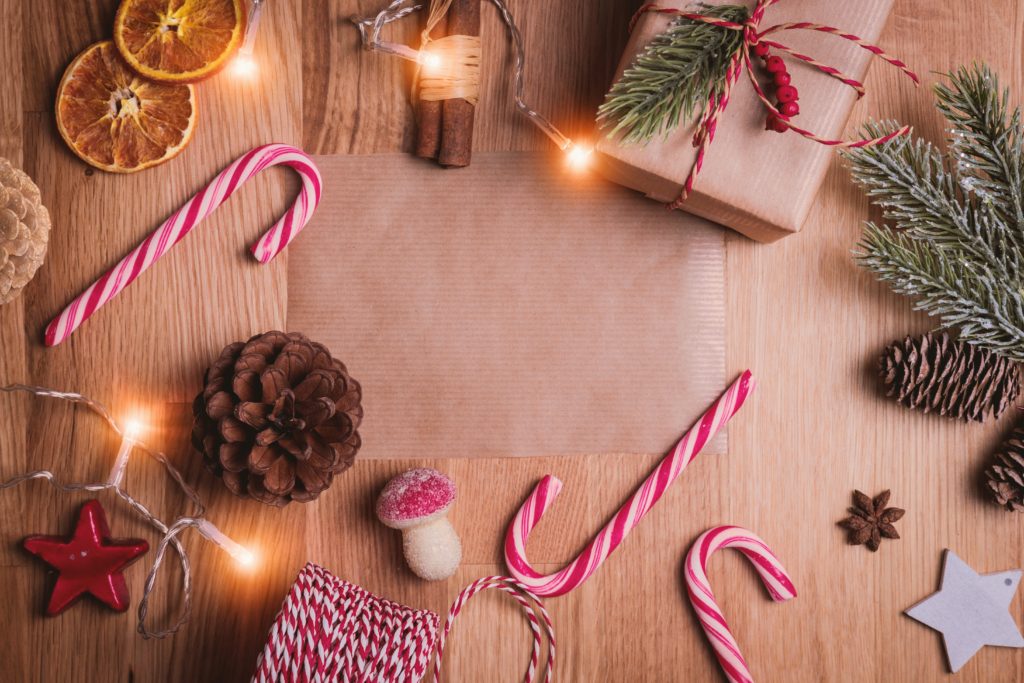 When you are planning to celebrate the holidays and are searching for events to go to, the Ventura Harbor is the place to be. If you want to get out onto the water or simply watch the sunset, this destination gives you ample opportunity to do so. When you step inside the Ventura Harbor Village, you'll also have many fantastic shops and restaurants to spend time at. All of the great events that were mentioned in this article are set to occur at and around the Ventura Harbor Village, which means that you don't need to travel far and wide for your holiday fun. If you want more info about these events, check out the events tab on the Ventura Habor Village website.
When you're in Ventura, the wider city offers many exciting places to visit, which include the Olivas Links golf course as well as many nightlife hotspots and delicious wineries. If you like what you see in Ventura and believe that this would be a good place to live, call our real estate professionals at Nicki & Karen today to learn more about how we can help you buy or sell a home in Ventura and the Conejo Valley.