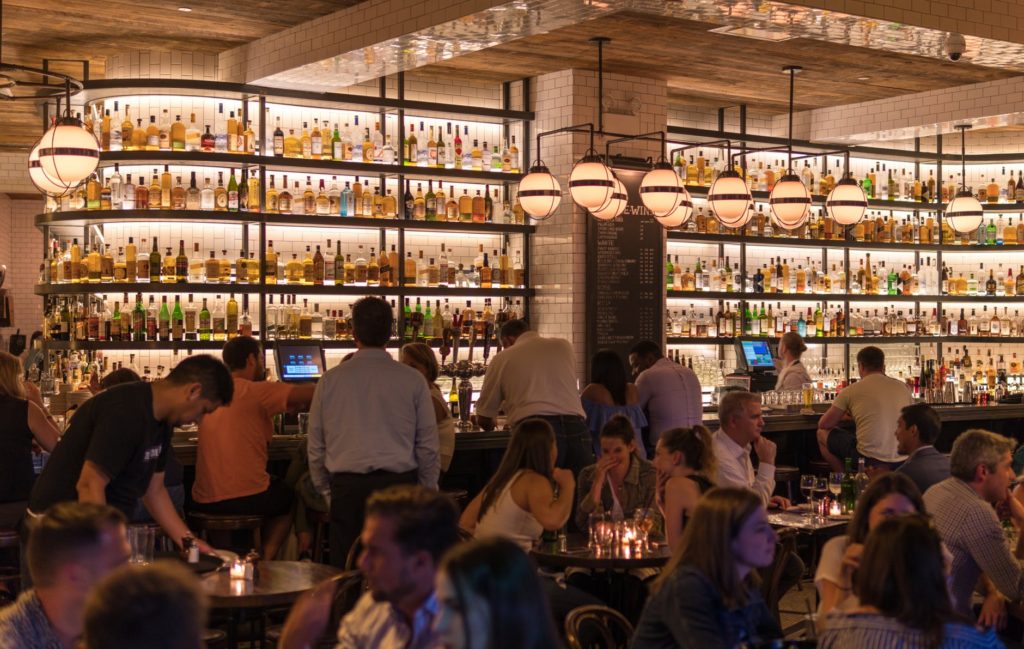 Ventura is a beautiful and popular city in Southern California that's considered by most residents to be a great place to live. No matter where your interests lie, there are lots of things to do and explore all throughout the city. For instance, the Ventura County Fairgrounds is a very popular destination that plays host to the Ventura County Fair. The city is also home to the Majestic Ventura Theater, which has been the venue for many popular concerts over the years.
If you enjoy spending time outdoors, Ventura is the site of dozens of beautiful parks and hiking trails, which include such favorites as Chumash Park, Marina Park, and Arroyo Verde Park. When you live in Ventura, you'll also have access to many delicious winery tastings and fun golf clubs, the latter of which includes such favorites as the North Ranch Country Club and Sherwood Country Club. If you want to get out at night and experience all that Ventura has to offer, the city is home to some fantastic nightlife destinations and fun activities to partake in. The following provides a detailed guide to nine of the top nightlife spots that can be readily accessed by Ventura residents and visitors.
1. The Cave (4.5 ★)
The Cave is a premier wine bar in Ventura that provides guests with a menu of New American fare as well as some delightful wine tasting opportunities. The bar itself has a 4.5 rating on both Yelp and Google with hundreds of reviews. When you step inside The Cave for a night out, you'll immediately notice the cozy ambiance and elegant setting, which should make for a peaceful and relaxing evening. This is among the top wine shops in Ventura and is right there alongside Pantess Cellars and Magnavino Cellars, both of which can be found in Ventura County.
Their menu includes an extensive selection of tapas, salads, pizzas, and sandwiches. Their vast selection of house wines include numerous red and white varietals like chardonnay, pinot noir, and zinfandel. If you enjoy the wines that you taste at this elegant wine bar, they have an exclusive wine club that you can join to receive numerous discounts as well as three bottles of wine for just $45 per month. This wine bar is located at 4435 McGrath St. STE 301 in Ventura.
Read Mary Q.'s review of The Cave on Yelp
2. Café Fiore (4.4 ★)
Cafe Fiore is an intimate yet energetic trattoria that provides visitors with Italian fare, live music, and comfortable patio dining. The restaurant has a 4.4 rating on Google with nearly 600 reviews. Many of these reviews state that the atmosphere is amazing and that the selection of wine is extensive. If you sit at the bar during your visit, you'll be able to view the large HDTV that's situated just behind the bar.
The standard dinner menu at this bar includes such favorites as margherita pizza, osso buco with risotto, and organic salmon with leek sauce. While they offer eight separate cocktails that you might enjoy, the cafe is known for their martinis, of which they offer nearly a dozen. These martinis are highly varied with options like the prickly pear and passion of the fruit. When you're thinking of visiting Cafe Fiore, it's located at 66 S California St. in Ventura.
Read Alejandra E.'s review of Cafe Fiore on Yelp
3. The Tavern (4.2 ★)
Tavern is a unique bar in Ventura that has a 4.2 rating on Google with more than 400 reviews. While visitors to the bar love the beers and specialty drinks that they have to offer, Tavern is well known for their eclectic bar bites, which include everything from bacon-wrapped street dogs to fried mac and cheese balls. They offer a dozen bottled and canned beers for you to sample as well as six rotating handles of draft beer, the latter of which are updated every week.
If you want to try one of their creative cocktails, they offer ten signature cocktails like bathtub gin and five upscale cocktails such as the Hemingway daiquiri. If you visit the bar on a weekend night, you'll get the chance to listen to some live music, which makes for a wonderful experience when paired with the large outdoor patio and fire pits. If your main goal when visiting one of these nightlife spots is to find a relaxing spot where you can talk and laugh with your friends, the Tavern offers plush couch seating that you're certain to enjoy. When you're planning a visit to Tavern, this bar can be found at 211 E Santa Clara St. in Ventura.
Read Rachel W.'s review of The Tavern on Yelp
4. Bombay Bar and Grill (4.0 ★)
The Bombay Bar and Grill is a spacious and energetic gastropub in Ventura that has a 4.0 rating on Google with well over 300 reviews. Visitors to the restaurant find that the service is fantastic, the food is delicious, and the prices are low, which is basically everything that you could want from a bar and grill. Along with the gourmet burgers and comprehensive beer and cocktail menu that they provide, the bar also hosts two stages for live bands and two dance floors, the latter of which is relatively unique compared to the other hotspots on this list. If you enjoy dancing, the Bombay Bar and Grill should be towards the top of your list.
When you want to feel the cool night air while socializing with your friends, they have a spacious outdoor patio that you'll love. Along with the dozen draft beers that they provide, you can also select standard bottle beers like Coors Light and Corona. Their food menu primarily includes hot dogs, burgers, sandwiches, and flatbread pizzas. This popular gastropub is situated at 143 S California St. in Ventura.
Read D K.'s review of Bombay Bar & Grill on Yelp
5. Anacapa Brewing Company (4.4 ★)
The Anacapa Brewing Company is a highly popular brewpub in Ventura that has a Google rating of 4.4 with nearly 200 reviews. If you want a more relaxed and refined nightlife scene, this is definitely the place to be. Along with the peaceful atmosphere, you'll be provided with a sizable menu of house-brewed lagers and ales as well as some tasty gourmet bar appetizers. The pulled pork sandwich and fish tacos are favorites of locals who love to spend a night at the Anacapa Brewing Company.
They offer seven distinct ales and lagers that are brewed on site, all of which you can sample during your next visit. When you're not drinking, their standard food menu is extensive and includes many more dishes than the majority of bars and pubs in the area. The interiors are dimly lit, which most guests believe adds to the atmosphere. There are also a couple of large HDTV sets that will help to complete your nightlife experience. When you're searching for this brewpub, it's located at 472 E Main St. in Ventura.
Read Paula F.'s review of Anacapa Brewing on Yelp
6. Star Lounge (4.0 ★)
Star Lounge is a fantastic bar in Ventura that provides visitors with an energetic and lively atmosphere. With a 4.0 rating on Google, you can be confident that this bar is a great place to be for a night out on the town. When you visit at night, you'll be provided with some live music from local artists that's certain to set the mood. During times when live music isn't ongoing, they have a jukebox in the bar that plays some modern favorites as well as some older classics. You'll also notice several HDTVs behind the bar that will allow you to catch the latest game during your visit. Their cocktails and beers are extensive, which should satisfy any palette. If you enjoy playing pool, the bar plays host to two great pool tables that should add to the fun. You can find this bar at 343 E Main St. in Ventura.
Read Andrew M.'s review of Star Lounge on Yelp
7. Ventiki Tiki Lounge and Lanai (4.6 ★)
The Ventiki Tiki Lounge and Lanai is a delightful restaurant with a fun island theme and a laid-back bar. This destination is the perfect place to visit for a night in Ventura because of the comfortable atmosphere and the outdoor patio that comes complete with a fire pit. Residents of Ventura love the Ventiki Tiki Lounge, which is displayed by the 4.6 rating that the restaurant has with nearly 500 reviews.
All of their cuisine is Polynesian-inspired, which is also true of the cocktails and Tiki drinks that they have to offer. When you're thinking about visiting this bar for your nightlife needs, keep in mind that they have themed nights like throwback Thursdays and beachbum Wednesdays. If you want to taste one of their delicious cocktails during your visit, they have over three dozen options for you to consider trying, which extend from blue Hawaii to Sugar Island howler. When you want to spend time at this bar, it's situated at 701 E Main St. in Ventura.
Read Sanaz A.'s review of Ventiki Tiki Lounge and Lanai on Yelp
8. Paradise Pantry (4.7 ★)
Paradise Pantry is a highly popular restaurant in Ventura that has a 4.5 rating on Yelp and a 4.7 rating on Google, both of which have hundreds of reviews. Guests find that the food and drinks are delicious while the atmosphere is buzzing, which makes this the perfect place to visit when you want to enjoy a night out with your friends or family members. While this restaurant offers an extensive menu of food for you to enjoy, it also provides a vast selection of delectable wines that you can sample at any time.
When you visit Paradise Pantry, consider inquiring about their wine flights, which differ each week. Along with the sparkling wines and unique cocktails that they offer, you will also be able to sample dozens of different red and white wine varietals, which are made in such destinations as California, Spain, and Germany. If you'd rather have a beer while you're watching the game or socializing with your friends, their beer selection includes more than two dozen domestic and imported beers. They are considered to be a small restaurant, which is why it's recommended that you make a reservation before visiting. If you're looking to visit this restaurant, it's located at 222 E Main St. in Ventura.
Read Abril D.'s review of Paradise Pantry on Yelp
9. Barrelhouse 101 (4.5 ★)
Barrelhouse 101 is a relaxed and welcoming bar and grill that offers over 100 beers directly on tap as well as numerous HDTV sets where you can watch the game with your friends. If you are moving to Ventura and are searching for a place you can go to watch the Super Bowl or NBA playoffs, Barrelhouse 101 is a great place to be. The peaceful yet energetic atmosphere practically ensures that you'll have a great time during your visit.
To understand how popular this destination is for its nightlife, the bar has a Google rating of 4.5 with over 1,000 reviews. Along with the highly varied draft beers that they offer, they also provide some classic American cuisine on a menu that includes everything from seared ahi tuna to an Argentina steak sandwich. This bar and grill is situated at 545 E Thompson Blvd. in Ventura.
Experience the Best Nightlife in Ventura, CA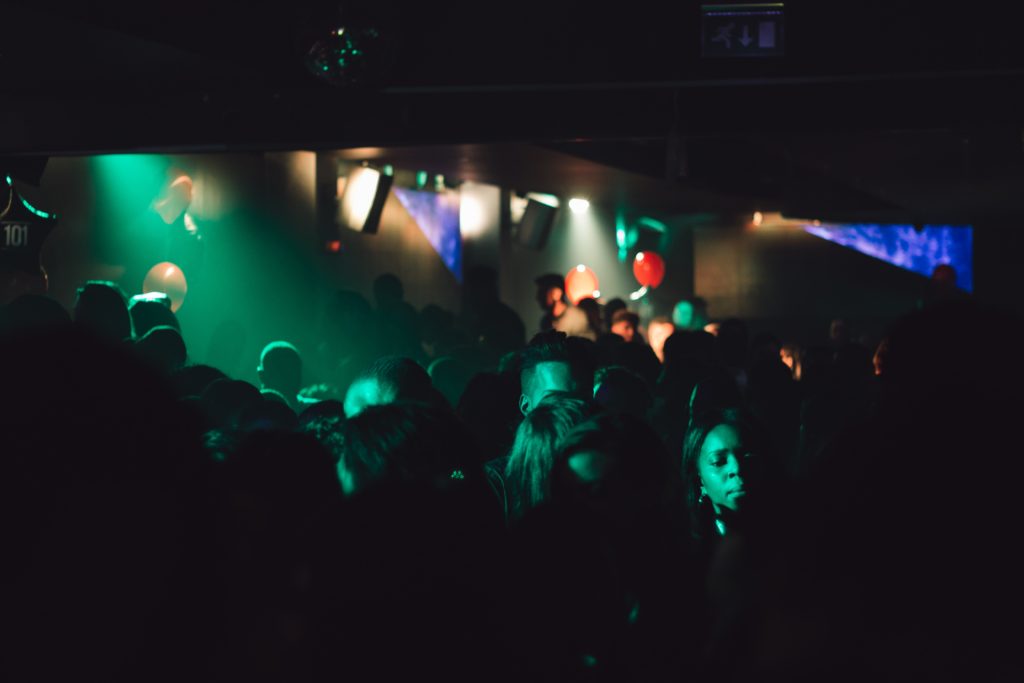 When you want to experience the best nightlife that Southern California has to offer, Ventura is the place to be. No matter which of the aforementioned hotspots you found interesting, you'll be provided with all kinds of wonderful nightlife activities to partake in. When you visit these destinations, you'll be provided with food, full bars, wineries, pool tables, and everything you need to enjoy a night out on the town.
Along with the many spectacular nightlife hostpots that are available to residents of Ventura, the city also plays host to some of the top golf courses, shopping centers, and parks in Southern California. If you're interested in living in Ventura and want to find out more about the many luxury homes in the area, contact Nicki LaPorta and Karen Crystal at Nicki & Karen Southern California Luxury Real Estate today!