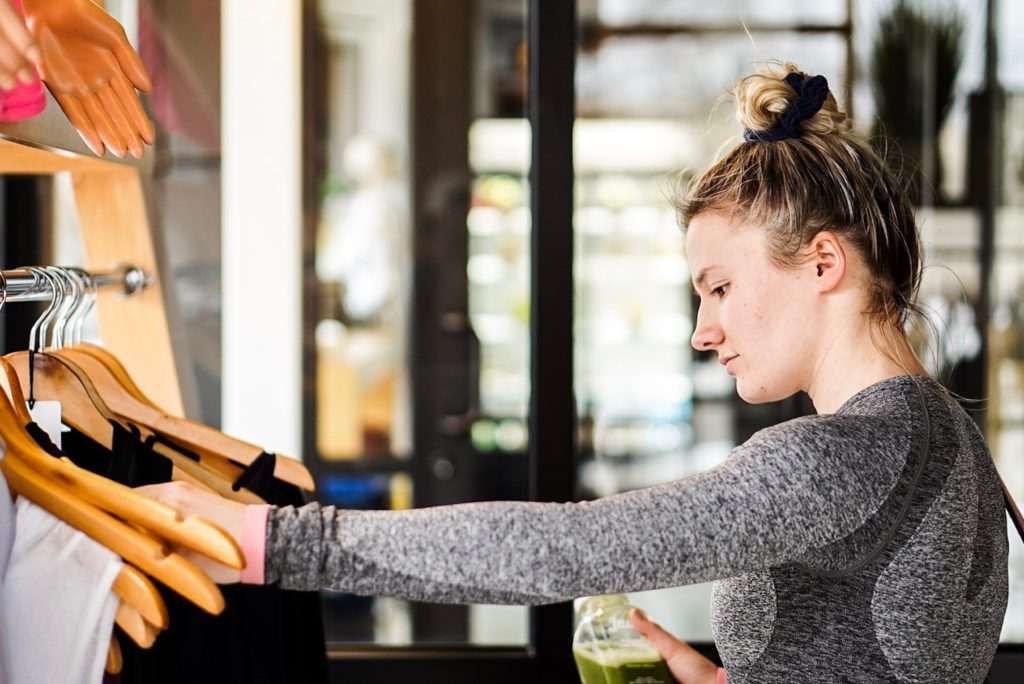 Westlake Village is a wonderful city nearby Thousand Oaks, Agoura Hills, and Calabasas that provides residents and visitors alike with some exciting things to do and places to visit. Whether you enjoy spending time outdoors or love to shop, there's something for everyone in and around Westlake Village. For instance, pet lovers have access to many delicious restaurants, fun hiking trails, and fantastic things to do throughout the city, all of which accommodate pets and were detailed in this thorough article.
One of the best things to do during the holiday season is shop at The Promenade. If you're looking to purchase presents or are searching for the right holiday decor for your home, The Promenade is a premier shopping center in Southern California that has proven to be popular among residents in and around Westlake Village. This shopping center consists of dozens of specialty shops, delectable eateries, and even a movie theater. You can shop and dine with your family and friends while taking in all that The Promenade has to offer. The following takes a closer look at The Promenade and can serve as a guide for your next visit.
Luxury Shopping for Fashion, Beauty, Home Goods and More
The Promenade at Westlake is home to many great shops and stores for fashion, home goods, beauty, and a lot more. There are currently 23 separate shops that are available to visitors at The Promenade, which ensures that there's a significant amount of variety to satisfy all of your shopping needs. If you're shopping for beauty products, some of the more popular beauty stores in The promenade include Sephora, Shekinah Health, and Planet Beauty. At Planet Beauty, they offer more than 20,000 beauty products for you to consider. If you decide to visit Sephora, they offer an extensive selection of skin care, hair care, and makeup products, which include products from premium brands like Laura Mercier and Stila Cosmetics.
There are also several fantastic home goods and jewelry stores that are situated at The Promenade, which extend to The Shade Store, Cost Plus World Market, and Brighton Collectibles. The Cost Plus World Market provides visitors with everything from gifts and party favors to furniture and bedding. As for The Shade Store, they've provided visitors with quality draperies, shades, and blinds for more than 70 years. If you're searching for high-end jewelry and other fashionable accessories, Brighton Collectibles offers elegant leather handbags, beautiful jewelry, and similar accessories.
View this post on Instagram
For your clothing needs, consider shopping at Brandy Melville, Joie, and Chico's. At Brandy Melville, you'll be provided with a substantial collection of stylish yet comfortable clothing for women, which includes everything from chic dresses to off-the-shoulder tees. If you decide to stop by Chico's, they offer a wide range of jewelry, clothing, and accessories that can fit any style. As for Joie, their primary goal is to offer clothing that's casual, comfortable, and luxurious, which is perfect for the Southern California lifestyle.
If you're shopping for gifts during the holiday season, each of these stores offers something that would make the perfect present. When you're trying to find the right necklace for your wife or significant other, stores like Chico's and Brighton Collectibles have an extensive selection of jewelry for you to consider. If you want to purchase a nice book for a friend or family member of yours, a Barnes & Noble can be found at The Promenade.
Fine Dining to Satisfy Your Cravings
Whether you want to break up your shopping with lunch or would like to follow up a day of shopping with dinner, there are many delicious restaurants and eateries at The Promenade that will satisfy your cravings and will provide you with a fine dining experience. If you want to eat out with your friends and family during the holiday season, there are a range of restaurants at The Promenade that will be perfect for you. Restaurants like The Grill on the Alley and Paul Martin's American Grill offer up a sophisticated yet relaxing atmosphere that's perfect for the holiday season. If you'd like to celebrate the holidays with a more unique experience, you should consider dining at restaurants like Soom Soom Mediterranean and Social Monk Asian Kitchen.
There are also many other restaurants that are popular for residents during the holiday season. If you'd like to grab a quick bite to eat with a friend, places like Marmalade Cafe and the Champagne French Bakery Cafe provide visitors with sumptuous menus and cozy settings that are sure to delight. For some Italian fare, two of the more popular restaurants at The Promenade are Fresh Brothers, and Farfalla Trattoria, the latter of which includes premium cheeses, cured meats, a mozzarella bar, and varied veal and chicken dishes.
Once you've finished your meal, don't forget to pick up dessert at See's Candies or Sprinkles, Cupcakes & Ice Cream. Both of these chocolate stores will satisfy your sweet tooth and provide you with the perfect spots for conversing with your friends or family. The price range for these restaurants can vary depending on where you eat. At restaurants like Marmalade Cafe and Paul Martin's American Grill, you can expect to pay around $10 for appetizers and $20-$40 for entrees. At more casual dining options like Fresh Brothers, a pizza can cost you around $10-$20. Most of these restaurants would fall under a moderate price range.
Cinépolis Luxury Cinemas Entertainment
If you're searching for some entertainment for your friends and family, what better way to spend an afternoon or evening than watching a movie on an expansive screen. Situated within The Promenade is Cinepolis Luxury Cinemas, which is a beautiful movie theater that offers the utmost in luxury for visitors who want to watch a movie in style.
When you visit this movie theater, you'll be provided with an experience that's very different from the experiences you've likely had at standard movie theaters. For instance, the menu that they provide is comprehensive and includes dishes that you would expect to find at a fine dining eatery. They offer a wide range of signature starters, sliders, cheese platters, burgers, and desserts like the Rockslide Brownie, all of which can be ordered and delivered right to your seat. You can also purchase all of the standard concessions like popcorn, soda, and candy at the counter.
The theater is comprised of 618 seats across eight separate screens. During your visit, you'll notice that the theater offers all of the latest blockbusters as well as some independent fare that can't be found at most theaters. When you sit down, you'll be greeted by plush leather seats that can recline for a comfortable and relaxing movie-watching experience. Some of the other luxurious amenities that are provided to theater-goers include heat lamps, a state-of-the-art audio system, and an outdoor salon area for socializing.
Whether you visit in the afternoon or evening, a standard ticket is around $18.25 for children and seniors or $20.25 for adults. If you use the Fandango website, you can get a $5 reward for every four tickets that you purchase, which can go to the tickets you purchase for a future showing at the theater. This theater is the perfect place to go for your family and children. It offers all of the latest movies while providing you with a movie-watching experience that's unlike any other.
Weekly Events & Offers
View this post on Instagram
This shopping center also plays host to numerous weekly events and sales throughout their many stores, which you should be aware of before your next visit. Each store will provide visitors with different offers and sales throughout the year. For instance, the Marmalade Cafe offers "Wine Down Wednesdays", which provides you with a 50 percent discount on any bottle of wine at the restaurant if you visit on a Wednesday. When you search through The Promenade calendar, you'll be able to find events and offers that match your interests, which you can then plan your schedule around for your next visit.
If you're shopping at The Promenade during the holiday seasons, among the more popular events that you can attend is "Christmas at The Promenade", which is a tree lighting celebration that's set to take place on November 15 from 7:30PM-9:30PM. Some of the other types of events that you'll have access to when visiting The Promenade include live music, an ice rink during the winter, and many other exciting events all throughout the year. You can search for more of these events by going to the "Events and Offers" section of The Promenade website, which allows you to view every upcoming event in greater detail.
Visit the Best Shopping and Dining Center in Westlake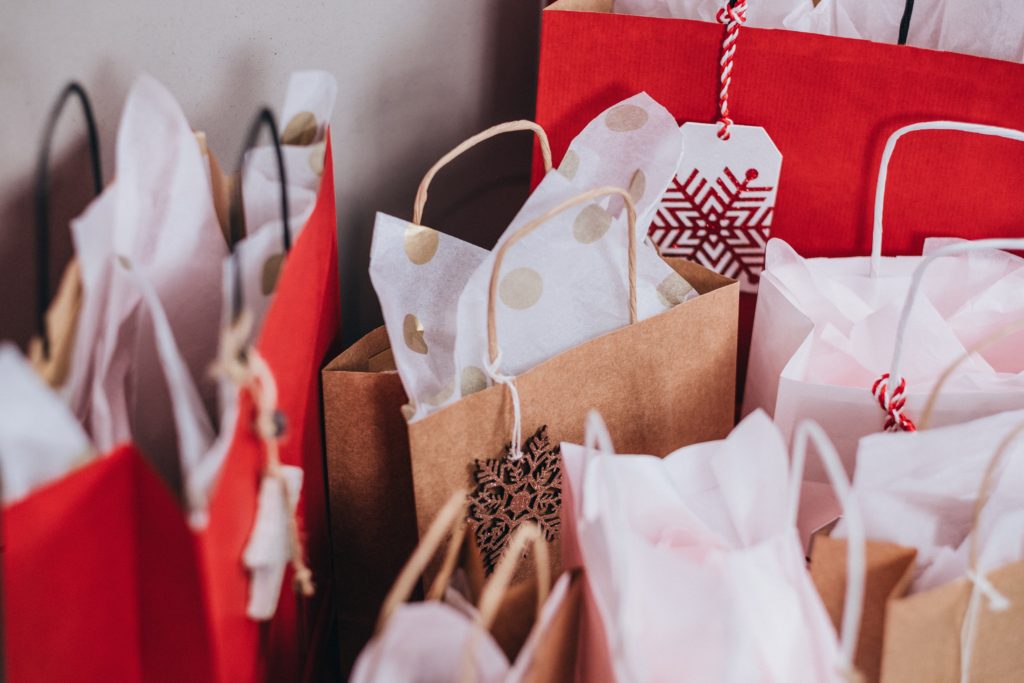 Whether you're visiting Westlake Village or currently live there, the city plays host to some amazing things to see and do. For one, you'll have easy access to some of the best hiking trails in California via the Santa Monica Mountains National Recreation Area. You can also take a fun guided tour at the Reyes Adobe Historical Site. When you want to grab something to eat for lunch or dinner, this city is also home to numerous popular cafes and restaurants that you'll love.
If you are looking to visit The Promenade and want to know how to get there, this shopping center is situated at 100 Promenade Way in Thousand Oaks. If you're traveling to your destination via the Ventura Freeway, you'll want to take Exit 40 onto South Westlake Blvd. Once you've turned left or right onto South Westlake Blvd., you'll need to drive north for a mile or two until you reach the Thousand Oaks Blvd.
Make sure that you take a right before driving for another half mile. You'll see The Promenade at Westlake on your right. This shopping center is open from 10AM-8PM Monday through Thursday, from 10AM-9PM on Friday and Saturday, and from 11AM-7PM on Sunday. If you are interested in moving to the Greater Los Angeles area, contact local real estate experts Nicki & Karen today to start the search process for your dream home!