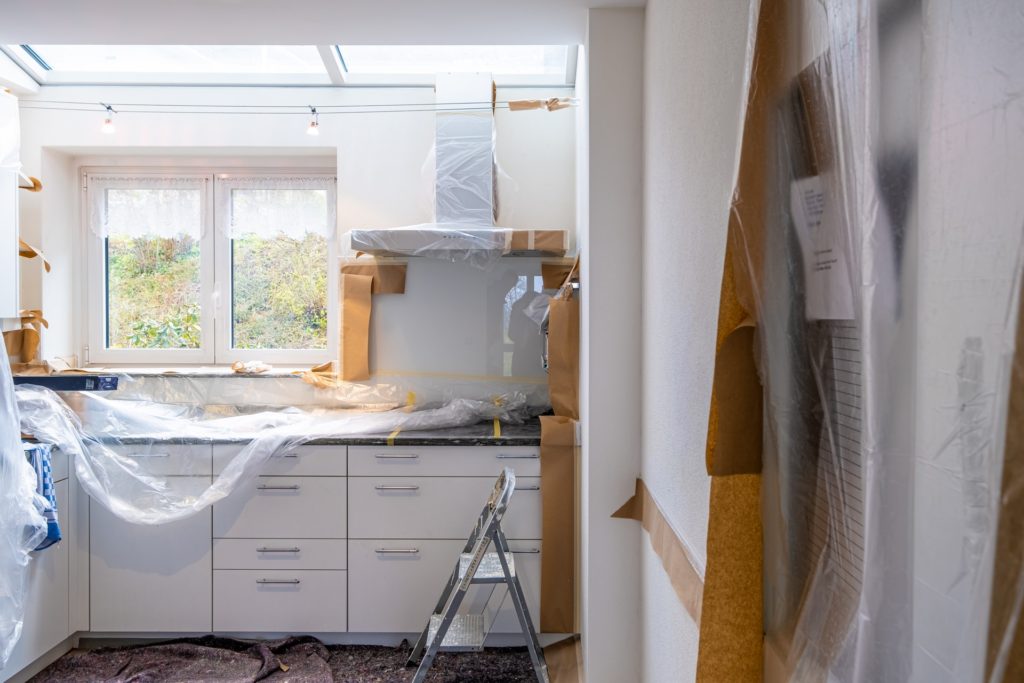 Being a homeowner has many perks that can't be found when renting an apartment. Along with lower monthly payments and numerous tax advantages, homeowners benefit from being able to renovate their property, which can be done for several reasons. If you want to change the color of a room's walls, renovations will allow you to do this by adding a new coat of paint. Keep in mind that renovating your home is also a great way to increase the home's value. Whether you upgrade your kitchen or add a new appliance to your home, there are numerous renovations to select from.
A home renovation is anything that enhances the feel and appearance of a single room or the entire home without changing how the structure functions. Likely the most common renovation involves upgrading the appearance of the bathroom or kitchen by adding new cabinets or new flooring. Many owners choose to renovate their homes because of the versatility that these projects have.
Along with adding value to a home, renovations help to make a home more comfortable for the people who live within. If your home was relatively unappealing when you first moved in, a renovation can spruce up the interiors and add a stylish appearance to your home. Owners typically renovate their homes every 10-15 years with sizable projects. However, smaller renovations can be done more often. This article takes a closer look at what renovations can do for your home's value.
Home Renovations vs. Home Remodeling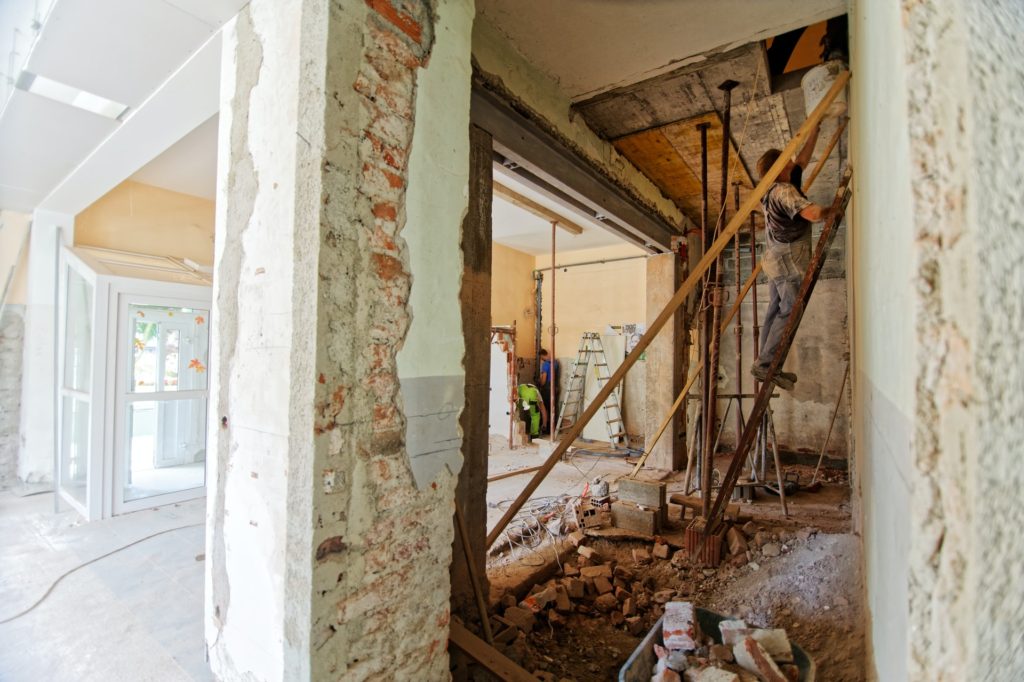 If you've been looking into renovating your home, you've likely also heard about remodeling your home. While these terms are oftentimes used interchangeably, they have different meanings that you should be aware of before starting a project. Renovations are meant, first and foremost, to upgrade how a room looks and feels without altering how the room functions. You can change the flooring, upgrade the faucets, and add new paint to the walls without changing the function of the room.
Remodeling projects differ from home renovations in that they can include structural alterations. If you would like to add a room to your home to make the interiors more spacious, you can do so by remodeling your home. Since remodeling projects can involve structural changes, these projects are oftentimes more time-consuming to complete depending on the overall scope of the project. While many remodeling projects are large in scope, they don't have to be. Changing a garage into a home office would also be considered a remodeling project.
Another difference between renovation projects and remodeling ones is that remodeling projects are typically more expensive. Because a remodeling project can alter the home's structure, costs can increase quickly. In the event that you add more ductwork, upgrade the plumbing, or reconfigure some of the home's wiring, these are costs that you won't find in renovations.
Along with higher material costs, the larger project scope also dictates that the construction crew works for a lengthier period of time. More labor equates to more expenses. If you're completing a renovation, your total project costs will likely be below $20,000. On the other hand, the average cost for a remodel can be upwards of $50,000. The scope of your project will determine what your costs will be.
Another core difference between home renovations and remodeling projects is the requirement for building permits. While it's possible for home renovations to require a building permit, this type of permit must be obtained for nearly all remodeling projects. The local building authority in your city will likely require that you obtain a permit if you're making changes to your home's structure that could render it unsafe if not done properly.
Renovations like installing new carpeting or painting a room won't require a building permit. On the other hand, a permit is needed when replacing a roof. Even though roofing replacements are considered to be renovations, permits are necessary because of the damage that improperly installed roofing could do to the structure of your home. Keep in mind that renovating is also thought to be more DIY-friendly than remodeling. Since these projects are typically simple and straightforward, you could complete the work on your own.
Home Renovations Return on Investment (ROI)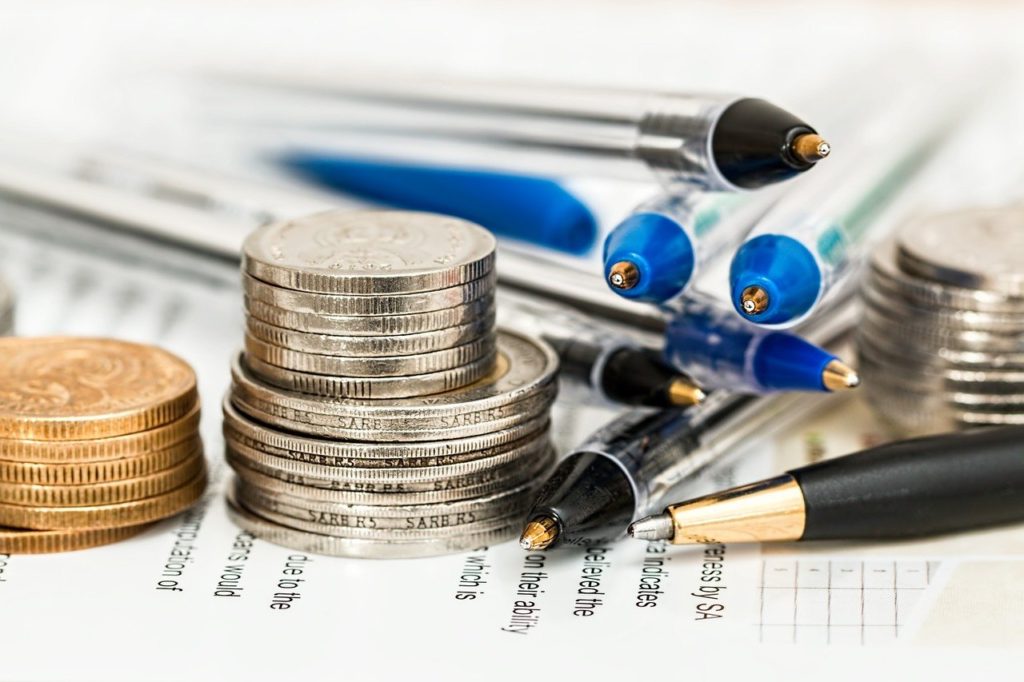 Before you start working on renovating your home, you should understand what to expect when it comes to your return on investment. While you might believe that remodeling projects would provide a higher ROI as a result of their larger scope, the opposite is often true. Because renovation projects tend to cost significantly less than remodeling ones, you'll likely obtain a higher ROI when you end up placing your home on the market. It's important to understand that renovations can still involve major repairs and upgrades for standard home features, which prospective buyers will always be interested in.
You'll want to look at the cost vs. value when comparing the return on investment. While major kitchen remodels should substantially increase your home's value, this is also a costly project to complete, which means that your ROI will likely be 50-60% of the total project costs. A kitchen remodels usually comes with a 60% ROI. Even though renovations are smaller in scope and cost less, it's easier to recoup these costs when it comes time to sell your home. For instance, upgrading your home's siding is a project that usually comes with a 75% ROI. If you replace an old garage door, the project ROI can be as high as 98%.
You should also understand that prospective buyers want a home that's feature-complete and well-rounded in its quality. If you add a large room to your home but don't spend money on replacing an old roof or a malfunctioning HVAC unit, most buyers won't even consider purchasing your home. Larger remodeling projects should only take place after any worn-down appliance or aspect of your home has been repaired or replaced.
The Importance of Home Renovations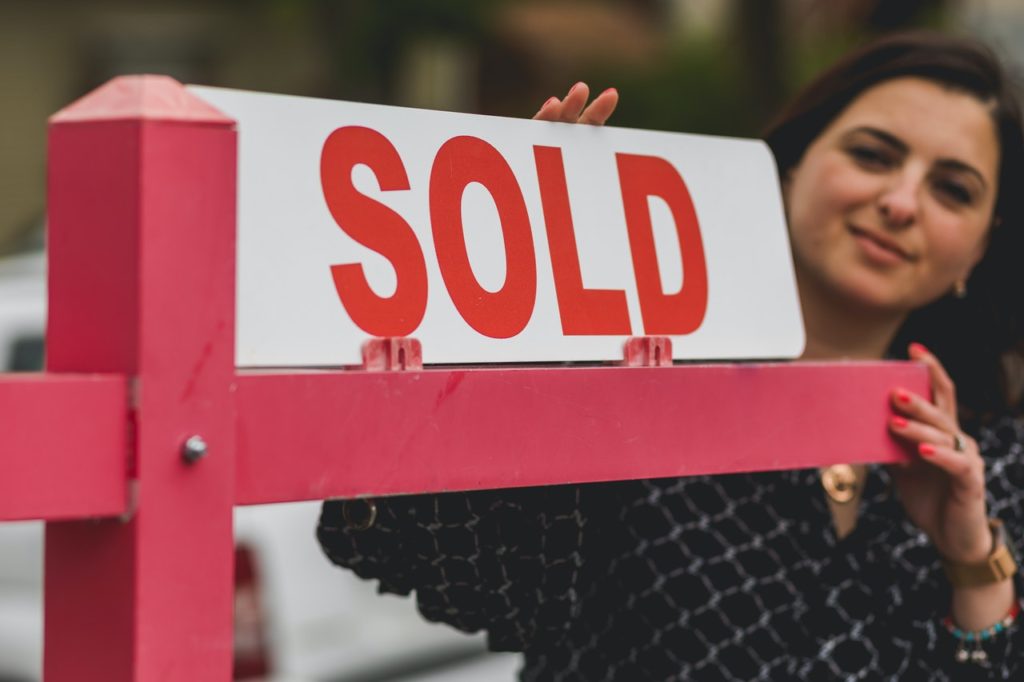 Home renovations are an important consideration for any homeowner. Whether you bought your home one year ago or 20 years ago, you should look at the purchase you made as a long-term investment. By making occasional renovations to your home, you'll be able to increase the home's value, which could pay dividends if you happen to put your home on the market in the future.
If your main reason for completing a home renovation is to improve its value, you should first speak with a real estate agent to inquire about the most important renovations. Real estate agents understand what buyers are looking for and can provide you with valuable suggestions on the types of renovations you can make to your home.
Any renovations you make to your home also tell real estate experts that you were a responsible homeowner who properly maintained their home, which buyers will want to be confident in before making an offer. If you've recently been thinking about moving but are wary about the costs associated with doing so, renovating your home could be the thing you needed to enjoy living there again. The right renovations can make a home more comfortable.
If you want to live in a home that's green and friendly to the environment, renovations can be helpful at increasing how Eco-friendly your home is. For instance, you could install low-flow showerheads or add solar panels to the roof of your home. If your HVAC unit or refrigerator is old and inefficient, you can upgrade one or more of these appliances by purchasing an energy-efficient system. Any of these changes will help you protect the environment, save money on your monthly energy bills, and add value to your home.
While any home renovation will add at least a small amount of value to your home, it's important to understand that home renovations also affect the sale process when you put your home on the market. If you've been making regular renovations to upgrade the look and feel of your home, you may be able to increase the property's curb appeal, which should cause more buyers to look at your home.
In the event that you've made some notable changes to your home through renovations, you should benefit from a more quick and streamlined home-selling process. Homes with numerous renovations are invariably more popular with prospective buyers than homes that have been untouched for 20 years. If your home is appealing to buyers, you may receive several offers in a short period of time, which puts you in control of how much your home sells.
By receiving numerous bids, you won't need to accept an offer that comes in at a number below the asking price. Any home renovations you've performed over the years will be noted during the home inspection that the buyer pays for. This inspection usually occurs after an offer has been made. Keep in mind that old and outdated appliances and areas of a home can be detected during an inspection and may cause buyers to back out of the deal. No matter what types of home renovations you complete, you will immediately benefit from improving the value of your home.