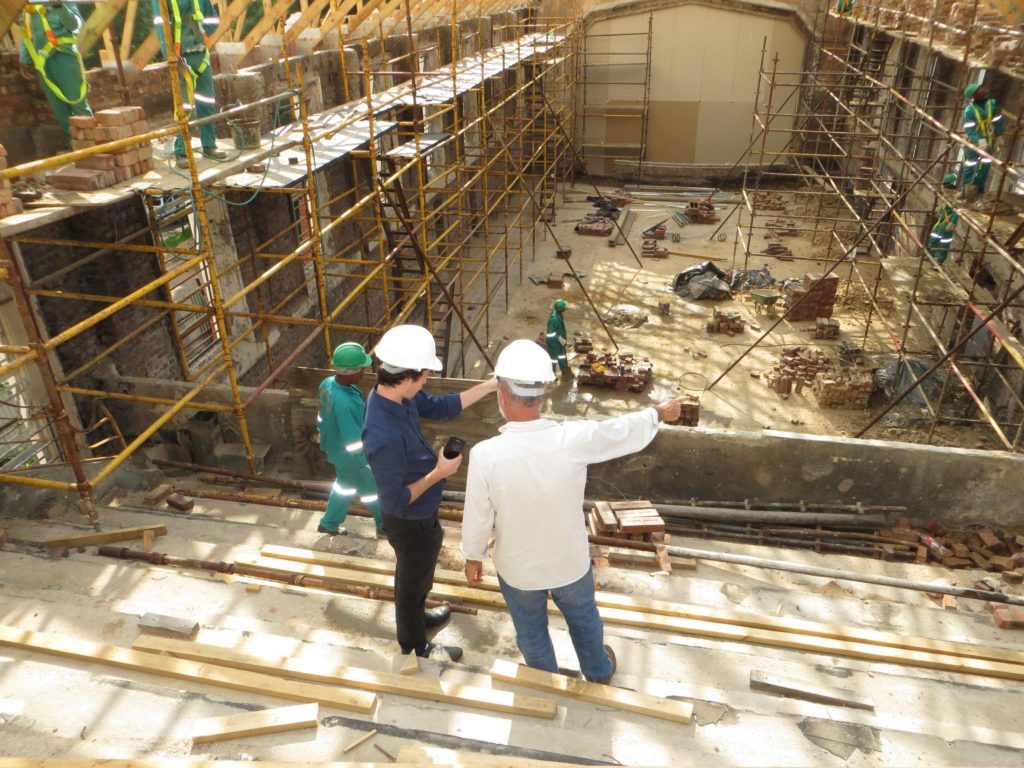 No matter the scale or scope of the construction project that you'd like to develop, it's very likely that you will be tasked with obtaining a building permit before construction can begin. A building permit is a kind of written authorization that's issued by the county or city where the construction project is set to occur. By obtaining this permit, you should be able to start your construction project without issue or delay. If you want to have a new home built for your family, you would need to first apply for a building permit.
The point of a building permit is to make sure that the work will be completed safely and that the building complies with local zoning, construction, and building codes. Keep in mind that building permits are required for many remodeling projects as well, which include projects that involve demolishing a section of the house, changing the piping, adding new walls, and changing the basic use of a room. If someone is ever injured while on your property, having a building permit should protect you from liability. These permits also add value to a property.
While it's possible to sell a home with unpermitted work, banks are less likely to provide buyers with loans to these types of properties, which means that you would likely receive a lower offer than you would typically obtain. When a building permit is given to you, this ensures that the contractors you hire will adhere to proper construction methods that will allow the finished project to pass inspection. This guide offer a comprehensive look at building permits and when they should be used for construction projects.
Steps Required in Obtaining a Building Permit
When you want to obtain a building permit, there are five steps involved with the permitting process, which are detailed below.
Site Plan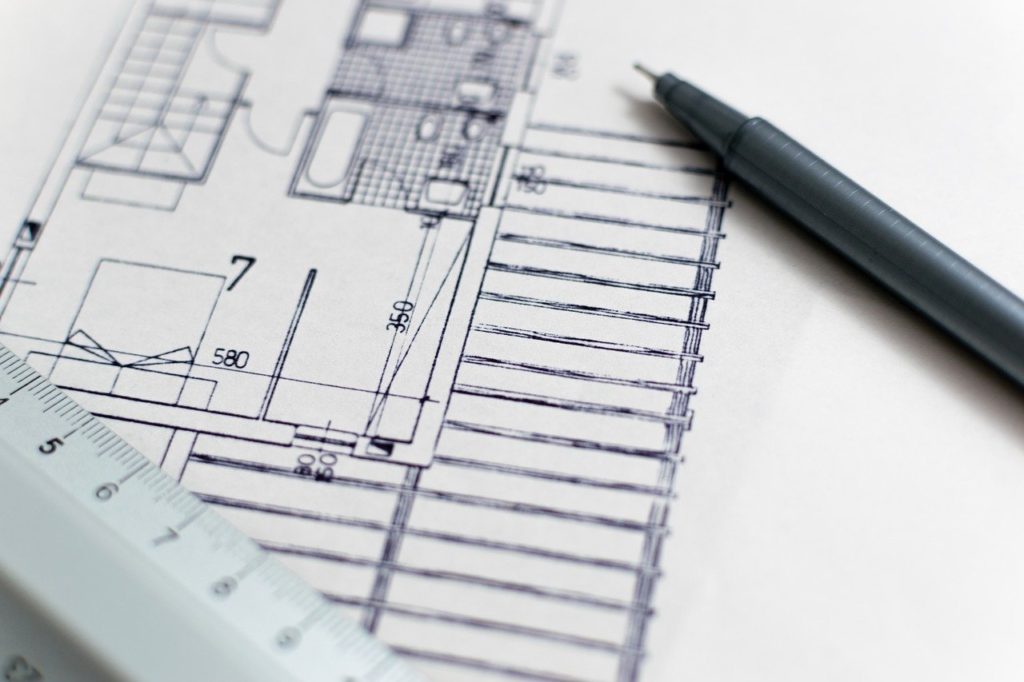 A site plan is an essential aspect of the permitting process that will allow you to obtain a building permit if properly created. A site plan is a kind of diagram and design that shows what changes or improvements will be made to the property in question. If you're constructing a new home from scratch, the site plan should include structures, features, property boundaries, and lot dimensions for the property in question.
What this tells the building department in your city or town is what the property will look like once the construction project has been completed. Site plans must be created for any project that requires a building permit, which includes everything from room additions to new construction. You'll want to make sure that the site plan matches local zoning codes, which is why it's highly recommended that you hire an architect or similar professional who can help you draw the plans. The site plan must be submitted alongside your application for a building permit.
Discuss with your Local Code Officials
The next step that you should take is to discuss your construction project with local code officials to make certain that the entirety of the project adheres to current zoning codes. Zoning refers to regulations that dictate how property can be used. For instance, zoning laws may limit the height of buildings in a specific neighborhood, which ensures that a vast mansion isn't created in a neighborhood that's filled with smaller single-family homes.
Each town or city has a department of building and safety that your application for a building permit will need to be approved by. The individuals who work at this department are in charge of approving and rejecting applications. They might also ask that you make certain revisions to ensure that the building you want to construct will match local zoning regulations. If you want to avoid the lengthy process that occurs when an application is rejected or a revision is requested, it's recommended that you speak with local officials before submitting the application. They can help you be certain that your project complies with all regulations.
Find What Type of Building Permit is Necessary for Your Project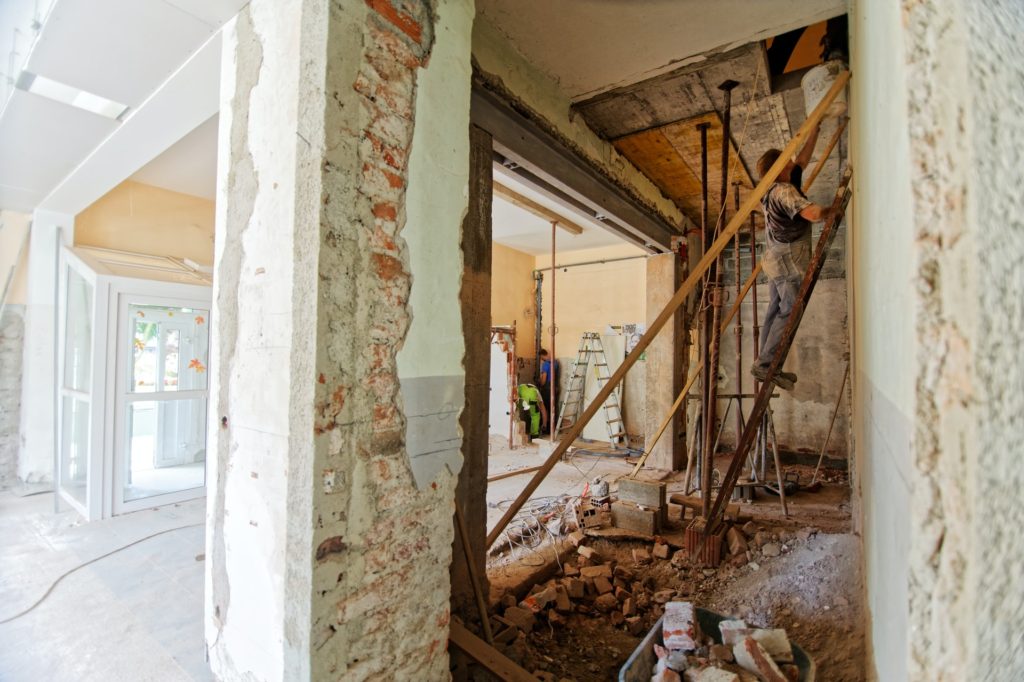 Along with the standard building permit that you will need to obtain for your construction project, it's likely that one or more specialized permits will be necessary as well. The scope of your project dictates the need for a specialized permit. For instance, having a lawn sprinkler installed underground would require a plumbing permit. Speak with the local officials to inquire about the permit needs for your project. The types of specialized permits that your project might require include:
A/C permit
Elevator permit
Heating and air ventilation permit
Plumbing permit
Electrical permit
Review Permit Application and Apply
The fourth step in this process involves reviewing the permit application and applying. It's important that you conduct a thorough review on the application to ensure that all of the necessary details are provided and that no errors have been made in how the application has been written. Keep in mind that the presence of an error could lead to a delay with approval, which is why it's essential that you get this right.
You may need to make an appointment to submit your application, which depends largely on the type of construction project you're seeking a permit for and which city you live in. An over-the-counter or online review is possible for smaller construction projects and renovations, which would allow you to obtain your permit without waiting for an extended period of time and without needing to make an appointment. The review process for larger projects can be anywhere from 1-4 weeks. If any errors are identified in the application, the approval process could take longer.
Schedule Inspection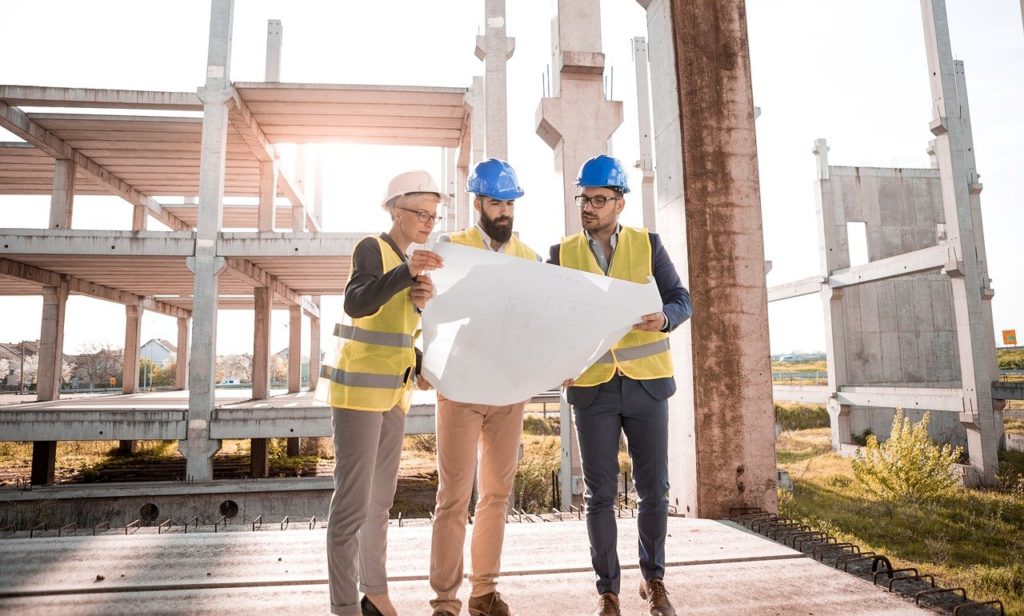 In the event that your building permit application is approved, you will need to schedule inspections for your construction project. When you send in an application for a building permit, you will need to provide the building department with a site plan. Your application will only be approved if the plan that you provide meets local zoning regulations.
Regular inspections are necessary throughout the construction process to ensure that the construction crew you hire is sticking to the original site plan, which is the only way to verify that local zoning regulations are being followed. During each inspection, a professional inspector will examine the work that's been completed so far and compare the work with the site plan. If everything matches, you will be able to continue construction until the next inspection is needed.
Projects that May Require a Building Permit
Before you seek a building permit, it's important that you understand which projects require one. If your construction project is going to change an existing structure or create an entirely new structure, a building permit is likely necessary. As mentioned previously, the types of projects that require building permits include:
Newly constructed homes
Replacing the roof on your home
Demolishing a section of your home
Removing or adding walls
Changing the basic use of a specific room, which could involve converting a garage into a bedroom
Altering the piping within the home
The remodeling projects that don't require a building permit before construction can begin include:
Repainting your home
Installing a small fence
Installing floor coverings
Adding some kitchen cabinets
Repaving the driveway
Replacing various kitchen appliances
Special electrical, mechanical, or plumbing permits may be needed if your project is larger in scope. Keep in mind that the projects that require a building permit differ from city to city because of the varying zoning regulations.
What Happens if I 'Forget' To Obtain a Building Permit?
It's essential that you obtain a building permit when one is required by the city that you live in. If you find that your contractor has skipped this step to avoid the time and money it takes to obtain a permit, it's recommended that you choose another contractor for your project. There are numerous consequences that can occur if you decide to skip the permitting process, the primary of which is that you could be forced by the city to obtain a building permit with much higher permitting fees. You could also be fined or asked to shut down the entire project. If work has already been completed, the city may require that you tear down any unpermitted work, which can be very expensive.
The permit that you obtain for your project is a form of a security for the investment that you make on the construction project. Keep in mind that not having a permit when renovating your home could also worsen your ability to resell your home in the future. While buyers might be interested in your property, lenders may be wary to provide a mortgage loan when they can't be certain that unpermitted work is up to code. Building permits typically cost anywhere from $400-$2,000, which makes this is a smart investment compared to the consequences of not obtaining a permit.