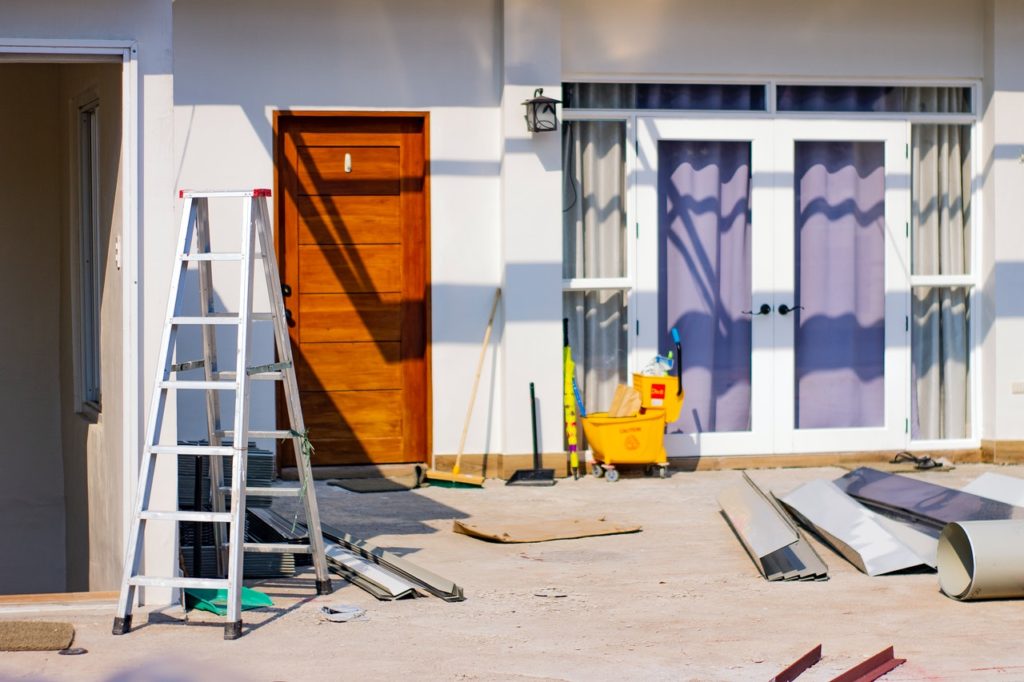 Home remodeling involves any kind of project that is designed to improve a home by altering or making additions to the property. These projects can vary significantly in scope. For instance, a simple remodel may involve upgrading the cabinets in your kitchen with more premium material. Large-scale remodels extend from changing the entire layout of your kitchen to adding an extra room to your property. Homeowners choose to remodel their homes for many different reasons, the primary of which is to enhance the comfort and enjoyment of the home.
Another key reason why someone chooses to remodel their home is that these projects are able to add value to the property. Even if you're primarily completing a remodel because the project will allow you and your family to be more comfortable in your home, any project you complete will add value to the property, which is why remodeling projects typically come with a good ROI. Larger remodeling projects will invariably cause the value of your home to increase by a higher amount when compared to smaller projects.
The team members you hire for the project depend on the overall size and type of project that you wish to complete. The most important step is that you hire the right contractor for the job. The person or company that you hire to perform the remodeling project should have an extensive history of completing similar projects successfully. If you're completing a large-scale remodeling project, it's recommended that you hire a designer-builder or architect who will be able to translate your vision into an end design that meets your exact specifications. This article takes a comprehensive look at the remodeling process and all of the steps involved with it.
1. Planning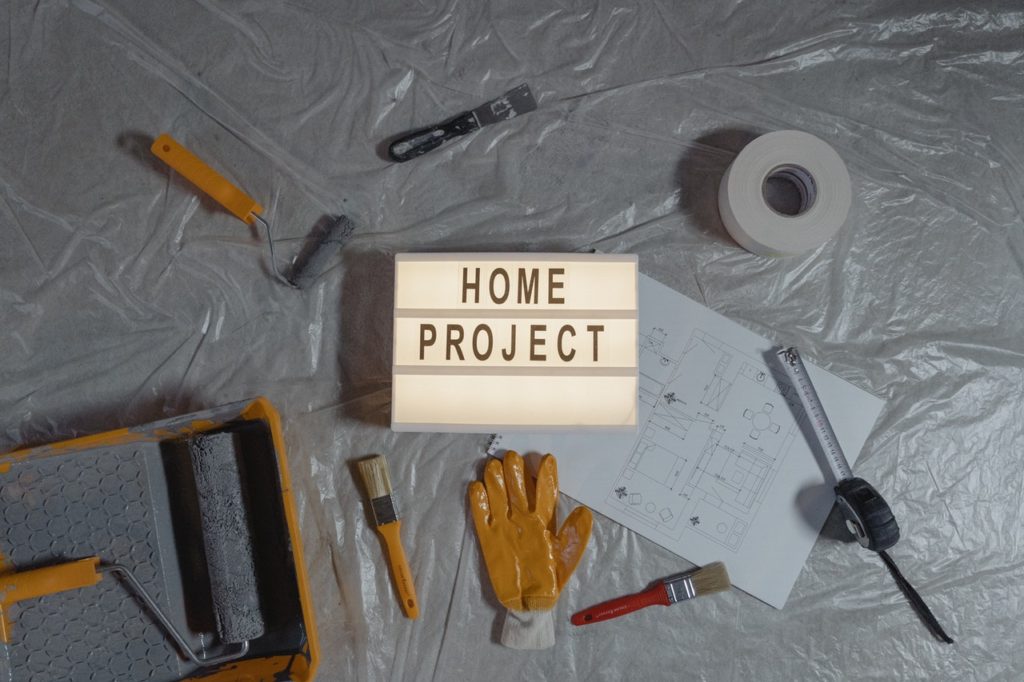 The remodeling process begins with a planning stage that can take upwards of one month to complete. At this stage, the decisions that you make can dictate if the project will be successful. The most important component of this stage involves creating a budget that will guide you through every future decision. Knowing what your budget is will help you when choosing contractors and materials. Once you've determined what you want the project to be, you should write a list of the must-have items and components for the remodel. A separate list should be created of items that you only want but don't necessarily need.
Once all of these items have been written down, you can start estimating what the project will cost. However, you may find that it's difficult to determine how much labor will cost for the project at hand. In general, you should expect labor to account for anywhere from 25-40 percent of the project costs. You should also leave open a 10-20 percent contingency in your budget that takes any unexpected costs into account. During the drywall and demolition processes, there are many issues that can arise, which can include everything from mold to leaky pipes. Incorporating unexpected costs into your budget before the project begins will allow you to avoid paying for repairs and expenses that you can't afford.
During the planning process, you'll also be tasked with deciding if you want to complete the project as a DIY project. While doing the work yourself is a great way to save money, it's important that you have a firm understanding of what the work entails and if you have the expertise needed to complete the project without issue. If you don't have the necessary experience or knowledge, you could make costly mistakes that balloon your budget. If you're adding new flooring or painting the walls in a room, you may be able to finish the project without assistance. However, any project that involves plumbing, electrical work, HVAC units, and moving load-bearing walls should be handled by a professional.
The final aspect of the planning process involves hiring a contractor for the job, which means that you'll be communicating with potential contractors throughout the majority of this extensive process. Make sure that your contractor of choice is licensed and insured. They should also be able to obtain the necessary building permits for the project. Try to avoid selecting a contractor who offers the lowest price. Instead, search for one that has a great reputation.
2. Demolition
After you have planned your remodeling project, it's time for the demolition to occur. Any aspect of your home that's being changed or upgraded will be demolished by your contractor of choice. This process also involves debris removal, which is why you should consider renting a roll-off dumpster to handle all of the waste that will be produced from the demolition. Demolition can be surprisingly difficult and dangerous, which is why an experienced contractor should handle this aspect of the remodeling process for you.
3. Electrical, Plumbing, and HCAV Begins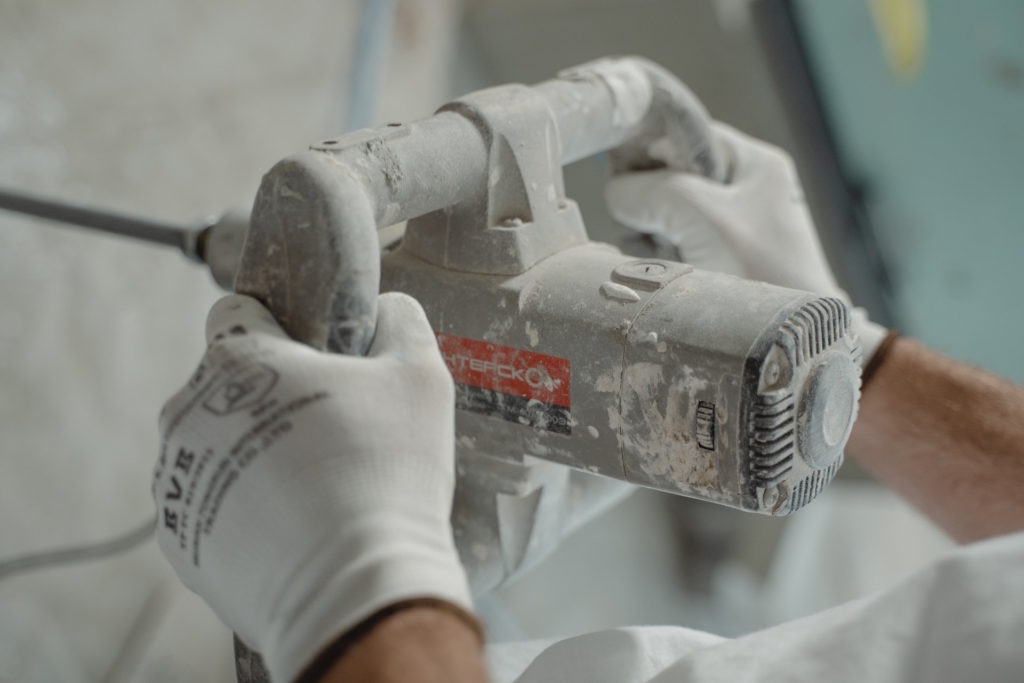 When all of the demolition has been completed, the foundation of the HVAC, electrical, and plumbing systems can start being integrated into the site of the remodel. For HVAC systems, this stage could involve installing ductwork. Entirely new plumbing and electrical systems may also need to be installed. To determine if this type of work is necessary, electrical and plumbing inspectors should inspect the property. They will tell you if the systems in your home should be upgraded. This step occurs before the addition of flooring or drywall because those materials could become damaged while an electrical system or HVAC unit is being upgraded.
4. Framing and Drywall
Now is the time when any necessary framing and drywall installation should occur. The drywall process includes hanging numerous sheets of drywall before applying a drywall compound. Once this compound is applied, it will need to dry, after which it can be sanded to achieve a smooth surface. This step is typically handled by a contractor.
5. Painting Process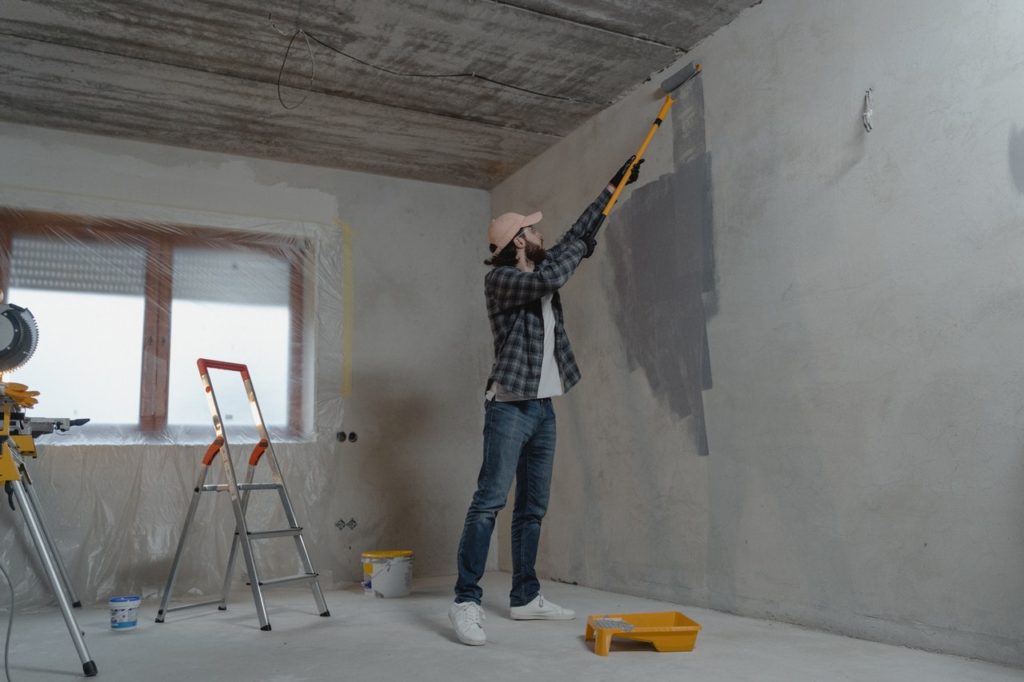 When the drywall has been smoothed out, the painting process can begin. If you know which paints to select, you can complete this step on your own. However, multiple coats will be required, which extends the process. If you're painting a relatively small room or area, you shouldn't have any issues with the process. On the other hand, painting multiple rooms can be a large amount of work for just one person, which is when you should consider hiring a professional.
If you're laying floors in the area, use caution. In the event that the flooring is installed before you paint the drywall, you could get paint on the floor. However, installing the flooring after painting the walls could lead to the walls getting scuffed. The painting process usually takes upwards of one week to be completed.
6. Installing Cabinets and Fixtures
This is among the most enjoyable steps in the remodeling process as long as you know how to properly install cabinets and fixtures in your home. Consider obtaining assistance from a contractor to make sure that everything works correctly. Along with cabinets, you should install any showers, sinks, toilets, bathtubs, and lighting that you want to place in the area.
7. Doors and Windows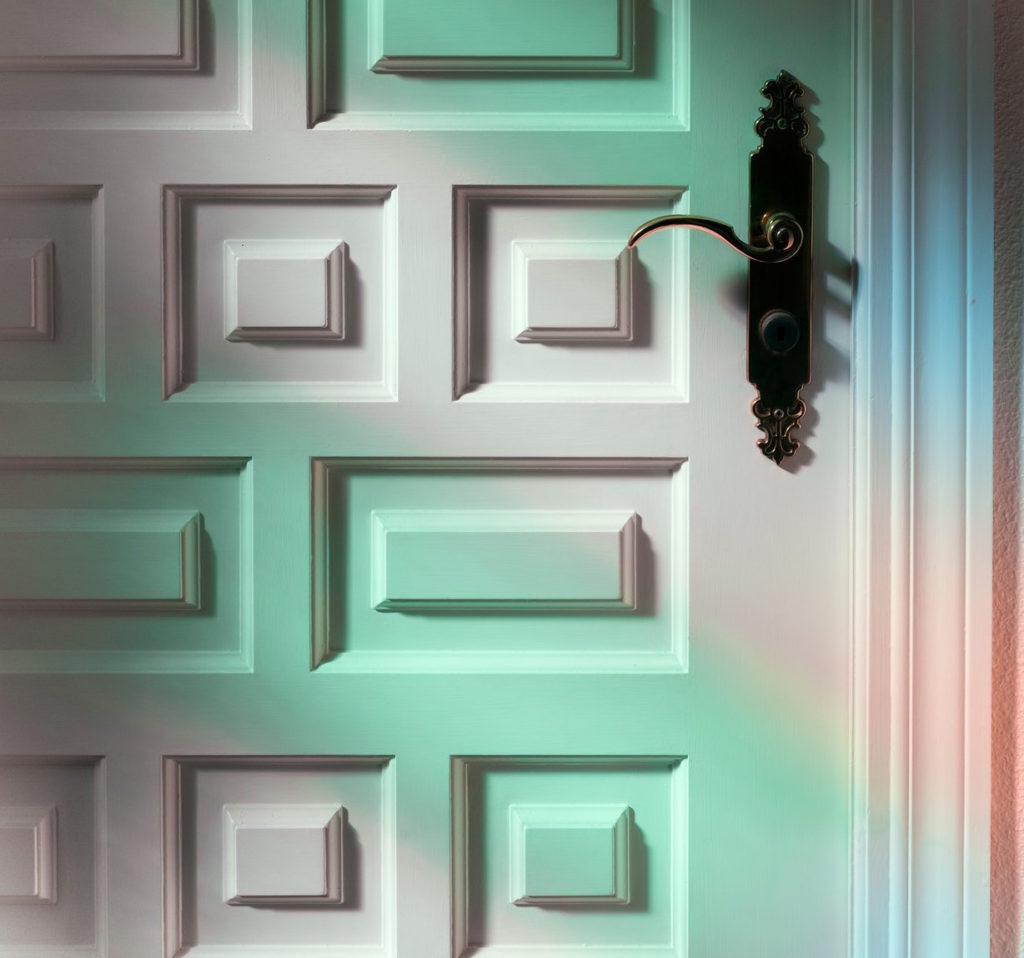 The next step involves installing doors and windows in the right positions, which should occur before you install any carpet or flooring. Once you have installed the doors, you will need to open and close them to make sure that they can do so freely. When you're installing a window, open the window after installation to ensure that it's positioned correctly. This is a very simple and straightforward step.
8. Clean
In the event that you rented a dumpster for any materials that accrued during the demolition process, now is the time to get rid of the dumpster and start cleaning the area surrounding the remodel. Even smaller remodels can create dirt, debris, and grime, which is why a thorough sweeping or vacuuming of the area is important. It's highly recommended that you hire a professional cleaning service if you want your home to look spotless. These professionals can also provide a comprehensive cleaning of the furnace and air vents in your property, which will get rid of all of the dust that was created during the remodeling project.
9. Flooring and Trim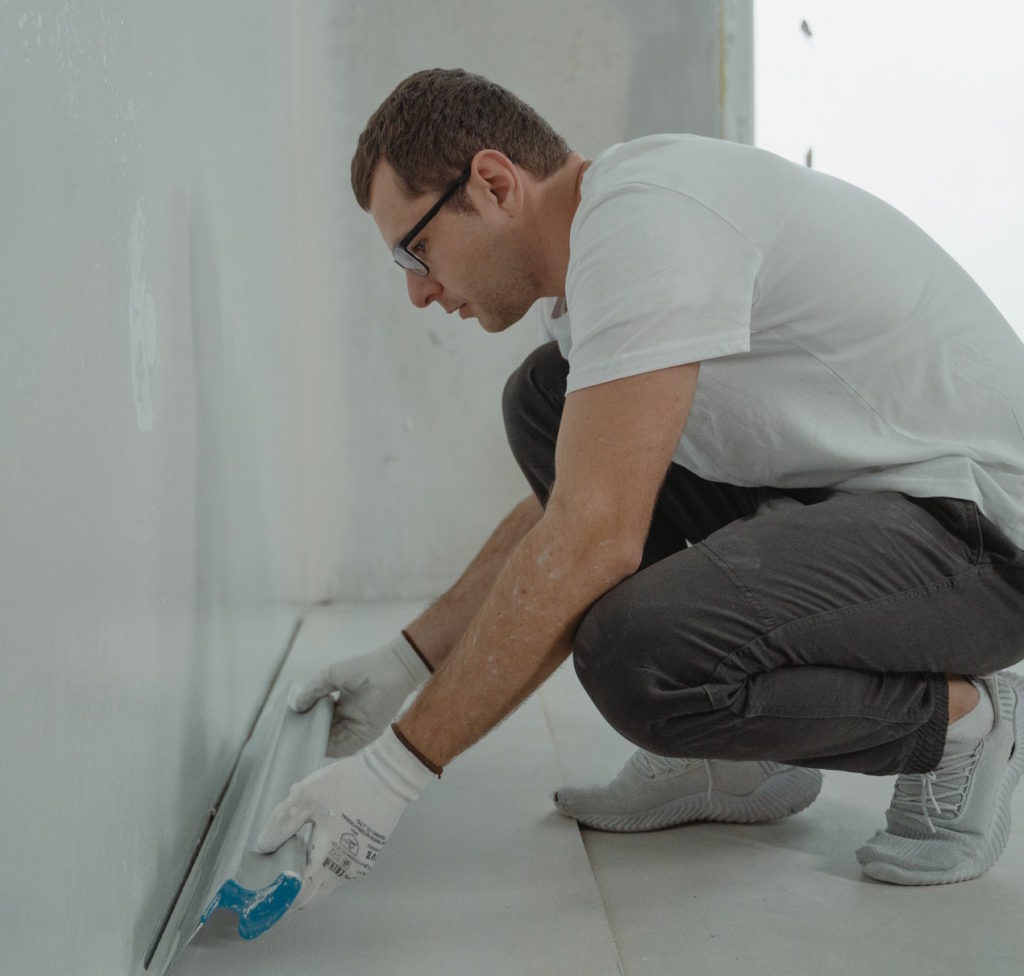 The final step of the home remodeling process involves installing the right flooring and trim to enhance the appearance of the renovated area. Flooring should be added at the end of the process to make sure that the materials aren't scraped or damaged while the work is ongoing. Some of the more popular flooring materials include tile, hardwood, laminate, and carpet. When the flooring has been installed, all that remains is to add the trim, door frames, and baseboards.
What To Look Out For Before Remodeling
Before you start a remodeling project, there are some things that you should look out for if you want to make certain the project is a success. First, it's highly recommended that you research nearby homes in your neighborhood to look at the average sale price. If the current value of your home falls below this price, making the right additions and renovations could significantly increase the value of your home. As mentioned previously, it's important to understand that material expenses take up around 60-75 percent of a budget for remodeling projects. You should also leave some room in your budget to account for any budget issues that could occur while the project is ongoing. You never know when mold is going to detected behind a wall, which would require costly mold remediation services.
Make sure that you interview any prospective contractor more than once, which should make you confident that your final decision is the right one. If you're trying to identify which type of remodeling project is right for your home, you can find inspiration by going to this link.
It's essential that you get everything in writing before you start the remodeling process. Your contractors should provide you with detailed plans for the proposed project. You should also have a written estimate of the labor and material costs before any work begins. With these suggestions in mind, the home remodeling process should be completed without running into too many obstacles.