If you own a home and want to start saving more of your money for retirement, you could look into house hacking, which is a strategy that allows investors or homeowners to rent out their property to receive rental income. If you've been interested in real estate investing but don't have the funds necessary to purchase a second property, house hacking may be the right option for you and is possible even if you have yet to purchase a home.
By using this approach with your primary residence, you'll gain a passive income stream that can be used for vacations, put into savings, or placed into retirement accounts. House hacking requires you to act as a landlord, which is why it's highly recommended that you learn more about house hacking and what it entails before taking advantage of this strategy. This article offers a comprehensive guide to house hacking and what mistakes you should avoid.
What Is House Hacking?
House hacking is a relatively popular investment strategy that involves homeowners earning rental income by allowing tenants to rent out part of their main residence. If you don't want to go through the trouble of investing in a multifamily rental property, house hacking with a single-family home is possible. This strategy involves renting out one or more rooms in your home to tenants who need a place to stay on a short-term or long-term basis.
If your garage has been fashioned into a living space, you could set aside this area for renters. You could also rent out one or two of the bedrooms in your home. Yet another option involves building a small structure on your property that would act as a "guest home" for tenants. Whether you currently own a home or are getting ready to purchase one, you can take advantage of house hacking and the many benefits it provides.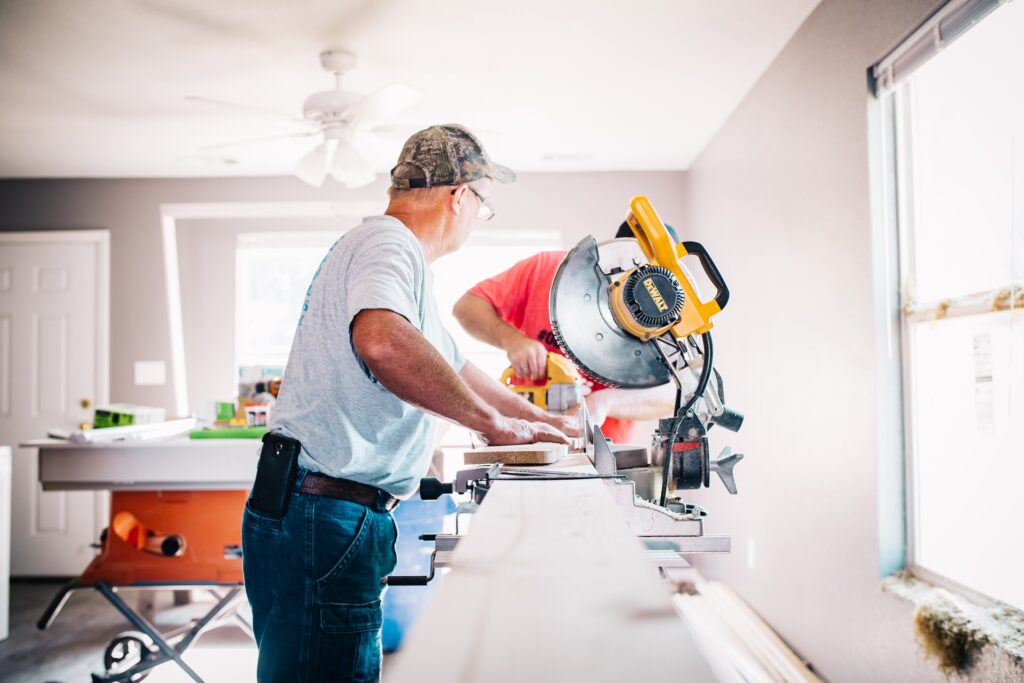 What Are The Benefits of House Hacking?
If you want to slowly get into the real estate investing business, house hacking might be a good solution for you. The primary benefits associated with house hacking include:
Substantially reduce housing costs – If you perform house hacking properly, you can significantly lower your housing expenses. Whether you invest in a multi-family or single-family property, renting out a portion of the property to tenants allows you to live in your home without spending as much money on your monthly mortgage payment.
Obtain more flexibility – House hacking allows homeowners to benefit from more flexibility in their lifestyle. While you'll be using the home as your primary residence, house hacking gives you the opportunity to move to a new city for your job and still obtain income by renting out your existing property.
Slowly become involved with real estate investing – If you've never invested in rental properties before, having your primary residence be a rental property gives you the opportunity to slowly learn how to be a landlord and manage a rental property.
Mitigate potential risks – House hacking is a great way to lower the risks associated with owning a home since your monthly homeownership costs will be reduced.
Grow wealth with passive income – By renting out parts of your home to tenants, you'll gain passive income that facilitates extra cash flow.
How To Successfully Hack a Property
If you're looking to buy a new home that you can use for house hacking purposes, the timeline for purchasing a property can be anywhere from 2-5 months depending on how quickly you find the home and how long the closing process takes. If you want to know how to successfully hack a property, all hacked houses follow the same general steps that are detailed below.
1. Understand financing Options
Before buying a home, you should first learn about the financing options available to you in this situation. Since you'll be the owner-occupant of the property, you will have access to various conventional loans as well as assistance programs if you need help gathering the funds needed to make the purchase.
If you are set to live in a portion of the property, it should be easier for you to obtain great loan terms. For instance, FHA loans allow for minimum down payments of 3.5% of the total sale price. You could also use the BRRR method to get ready for house hacking, which involves buying, rehabbing, renting, and refinancing a home.
2. Search for a Good Property to House Hack
If you're searching for a multi-family or single-family property, you should focus on buying a home that will facilitate a renting situation. As such, the property's location will be essential. The location of your home determines what the rent price will be and how desirable the property is to potential tenants. Additional factors that tenants care about include access to local amenities, population growth, and job growth.
There are some additional aspects of the property that you should focus on during your search, which include:
Additional dwelling units – These units are typically structures that are completely separate from the main residence. To qualify as an ADU, the structure must have plumbing, electricity, and other necessities.
Basements – If the home you're interested in has a finished basement, it could work well when converted into a separate living space for tenants. Consider adding a bedroom or kitchenette to the basement.
Areas that are easy to convert – If the property you'd like to buy doesn't contain multiple bedrooms, you could convert other areas of your home into bedrooms. It's relatively simple to convert dining rooms and lofts into additional bedrooms.
Multiple bedrooms – If you're unable to invest in a multi-family property, you could still benefit from house hacking if your single-family home contains multiple bedrooms, one of which could be rented out.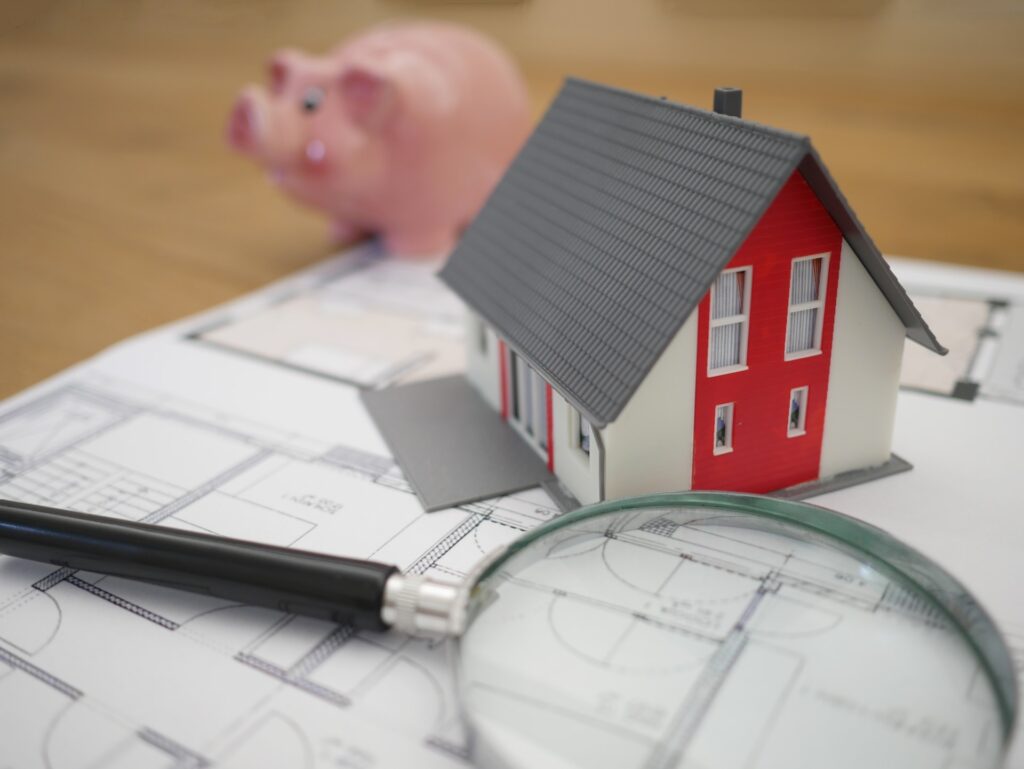 3. Making an Offer
The next step in this process involves making an offer on the property you're interested in. Make sure that you crunch numbers on what it will take to generate income when renting out a portion of your property. You can use the Roofstock Cloudhouse calculator to obtain a better idea of what your return will be when renting out your property. Once you enter the property's address, you'll be given a detailed forecast of possible returns with metrics like gross yield, cash flow, and cash-on-cash returns.
4. Close Escrow, Move In, and Make Repairs
When you purchase a home for house hacking reasons, you'll also be tasked with paying closing costs, which typically amount to 3-5% of the total loan amount. You must also make a down payment, which could be anywhere from 3-20% of the sale price. Some of the fees that are included in closing costs extend to:
Appraisal fees
Title search fees
Title insurance
Home inspection
Origination charges
Once you've moved into your new home, you'll need to prepare a portion of the property for renting, which may involve making repairs and updates to the home.
5. Find a Good Tenant
The fifth and final step in this process involves finding a good tenant, which doesn't need to be too difficult. Before you begin your search for a tenant, make sure that you read the landlord-tenant laws in your state to avoid a situation where you break the law. You can effectively screen potential tenants by:
Setting some minimum tenant criteria, which can include credit score and monthly income
Pre-screening prospective tenants by setting requirements for application fees, security deposits, monthly rent, and background checks
Reviewing any applications you receive before obtaining credit reports, verifying tenant information, and performing background checks
Selecting the ideal tenant before signing the lease agreement
Common House Hacking Strategies and Mistakes To Avoid
Before you engage in house hacking, there are some useful house hacking strategies to consider as well as some common mistakes you should do your best to avoid.
Use These House Hacking Strategies
Some of the most common house hacking strategies include:
A home with an attic, basement, or garage that can accommodate house hacking
Single-family homes that consist of multiple bedrooms with one being comprised of a kitchenette and bathroom for tenants
A multi-family home with one unit being the primary residence and other units being provided to tenants
Homes that contain easy to convert rooms
Properties with large lots that accommodate an additional dwelling unit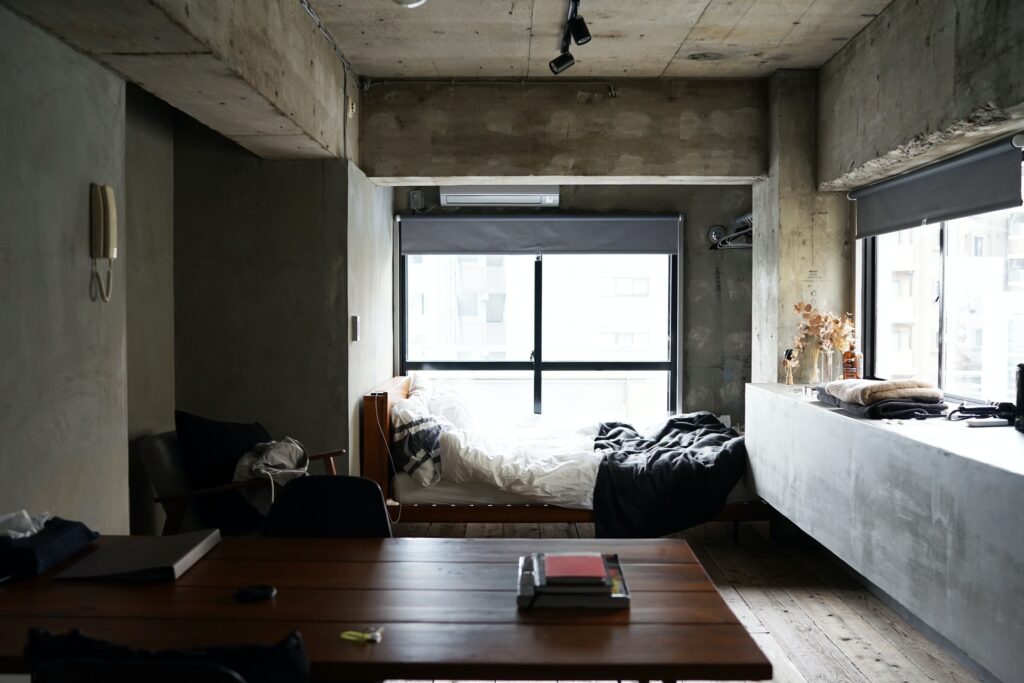 Avoid These House Hacking Mistakes
While house hacking is a legitimate strategy that can help you build wealth and create a passive income stream, there are some mistakes that you should avoid if you want the strategy to go according to plan. Once you've bought a property, there are several things you should do to protect your investment. The most common house hacking mistakes that you should do your best to avoid include:
Choosing a poor neighborhood – Selecting a good neighborhood will make it easier for you to appeal to quality tenants and charge relatively high rental rates that will provide you with a profit.
Not budgeting for repairs – If you want to protect your investment, it's important that you don't make the mistake of not budgeting for repairs. If you aren't fully prepared for a major appliance breaking or a wall being damaged, the expenses from these repairs could lead to your financial situation worsening considerably. Likely the simplest method of putting money towards repairs is to set aside a small percentage of the rental income you bring in each month for repair work.
Not paying attention to local ordinances – In the event that you want to renovate your property to facilitate house hacking, it's essential that you look at the zoning ordinances for the city or county you live in. Without knowing what these ordinances are, you could make alterations to your home that aren't legal.
Not setting boundaries with tenants – Since you'll be living in the same place as your tenants, you should set clear boundaries immediately after approving tenants. Your expectations should be communicated in a manner that the tenant will understand.
Not adhering to landlord requirements – Being a landlord requires an ample amount of work as well as the ability to make difficult decisions. While you may develop a relatively close relationship with your tenants, you'll still need to put your role as a landlord first. You'll be responsible for collecting rents, maintaining the property, screening tenants, and evicting tenants.
If you're searching for a new home and want to begin investing in real estate, house hacking may be the right move for you. By renting out a portion of your home to tenants, you can reduce your monthly expenses and start building your wealth.