Whether you're designing a home from scratch or taking steps to renovate your existing home, you should consider opting for a smart home. When a home is comprised of a smart home system, it will connect directly to some or all of your appliances, which means that certain tasks will be automated. The majority of smart home systems are also remote controlled for added convenience.
Smart home systems are modular systems that allow homeowners to select and use the types of smart appliances they believe would best fit the design and structure of their home. These systems consist of a central device that controls every smart appliance within the home. Many smart home systems provide you with the option to control the central hub and any appliances that are connected to it from your smartphone, which ensures that the system can be accessed wherever you are.
By creating a smart home, you'll be able to save energy, bolster home security, and simplify your life. If you want to create a smart home, consider adding a smart thermostat, smart lighting, and smart speakers to your home. This guide tells you everything you need to know about smart homes and what it takes to create one of these homes.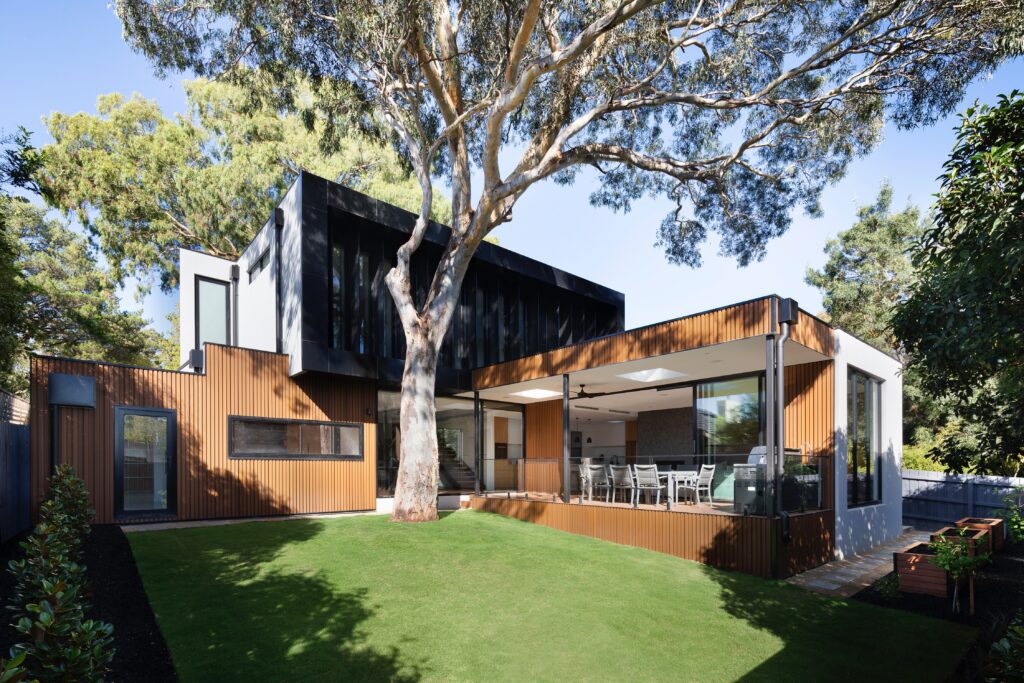 What Is a Smart Home and What Are the Benefits?
If a home is outfitted with a system that connects directly to appliances, automates tasks, and can be controlled remotely, it's considered to be a smart home. Smart home systems can be used to control home security systems, program sprinklers, and monitor certain appliances like HVAC units or refrigerators. The goal of a smart home is to make sure that the home is equipped with modern innovations that make homes as safe, user-friendly, and efficient as possible.
There are many benefits associated with having a smart home, the primary of which include:
Having a smart home should allow you to gain a better understanding of how much energy you're using and how to reduce total energy consumption.
Smart homes provides homeowners with more control over the amount of energy they use while also automating tasks like opening and closing windows, turning the lights off and on, and altering irrigation according to the weather.
Reducing your energy consumption can help you protect the environment and lower your monthly energy bill.
Keep in mind that nearly 70% of all homes in the U.S. are outfitted with at least one smart device.
How Do Smart Homes Work?
As mentioned previously, smart homes are essentially modular and tech-based systems that are centered around making life easier and more convenient. If you want to convert your home into a smart home or build a smart home from the ground up, you'll need to have access to a WiFi connection, any number of smart home devices, and a modern smart home system that allows you to control, connect, and monitor any smart devices you own.
Keep in mind that smart devices are electronic devices that are able to be connected directly to a smart home system and can interact with numerous other devices. Some smart devices are also able to make certain decisions without interfacing with a central hub system. The types of smart devices you can have installed in your home include everything from television sets and stereos to security systems and garage doors.
While it's possible to purchase these devices individually, many companies offer bundles that make it easy to install numerous smart devices at once. As for the system that the appliances are attached to, this is considered to be the central hub of any smart home. Whether you obtain software that can be accessed through the internet or a wall-mounted unit, the system you purchase will collate important information from your smart appliances and devices, which allows you to control every device from a single location.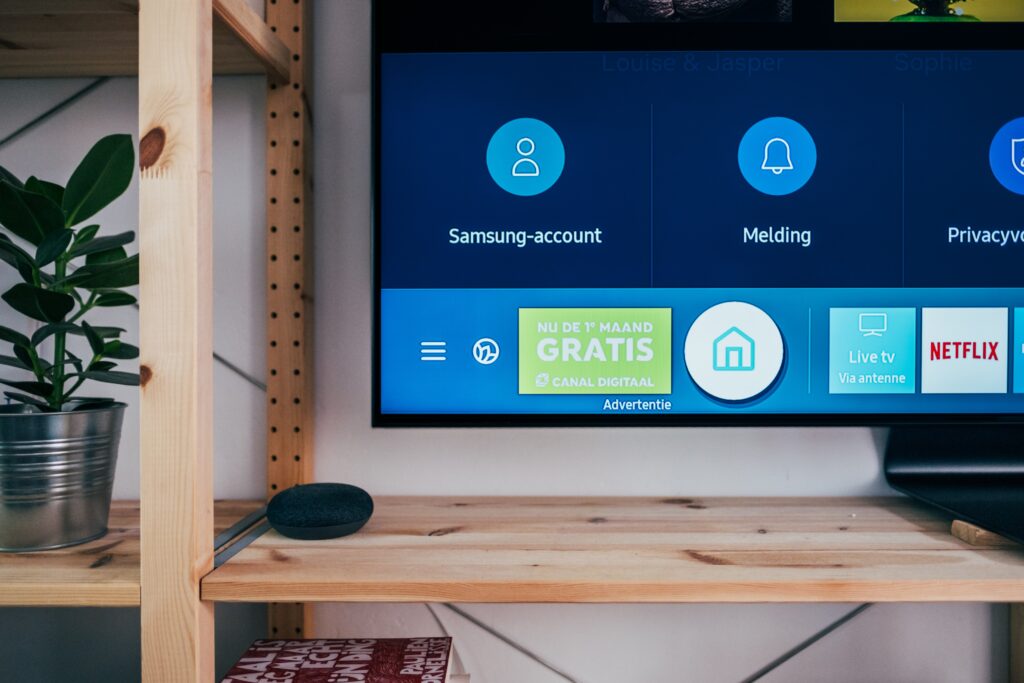 How Do You Make Your Home a Smart Home?
If you want to turn your existing home into a smart home, there are many tech innovations that you should consider having installed. These innovations can help you lower your energy consumption while also simplifying your everyday life. Before turning your home into a smart home, make sure that you upgrade your WiFi. Every smart device you install in your home will require an internet connection to communicate with the central hub as well as other smart devices. If you have a larger home, multiple routers may be required.
It's also highly recommended that you conduct extensive research to identify the smart devices that best suit your home. Because of how many options there are, research is necessary to determine which smart devices are reliable and long-lasting. You should also focus on identifying what your exact needs are. By knowing what you want out of a smart home, it should be easier for you to select the smart home system that's right for you and will meet your needs.
Smart Sustainable Home
Among the best aspects of designing a smart home is that you can create a smart sustainable home, which allows you to take advantage of green home best practices and innovations. If you want to do your part to protect the environment, it's highly recommended that you adopt some green home solutions when creating your smart home.
A goal of yours should be to use less electricity and reduce the amount of energy waste that occurs on a daily basis in your home. The right smart devices can help you lower your household energy usage. If you outfit your home with a smart thermostat, you'll have direct control over settings, which gives you the opportunity to adjust temperatures and set preferences directly from your smartphone. The most modern smart thermostats are equipped with technology that allows them to anticipate the heating and cooling needs that homeowners have based on previous usage patterns.
Installing one of these smart systems should help you reduce the amount of energy you use, which will result in your monthly energy bills dropping. Smart thermostats are also able to identify when a problem exists in your HVAC system, which means that you should be able to determine when repairs are needed and when your air filters should be changed.
Another smart home option that can help you make your home more sustainable is to have smart lighting installed. These systems provide you with the ability to set lighting preferences based on the time of day and your location. The lights should also automatically turn off when no one is at home. Installing smart lighting systems alongside LED bulbs can help you lower energy usage and make your home more sustainable.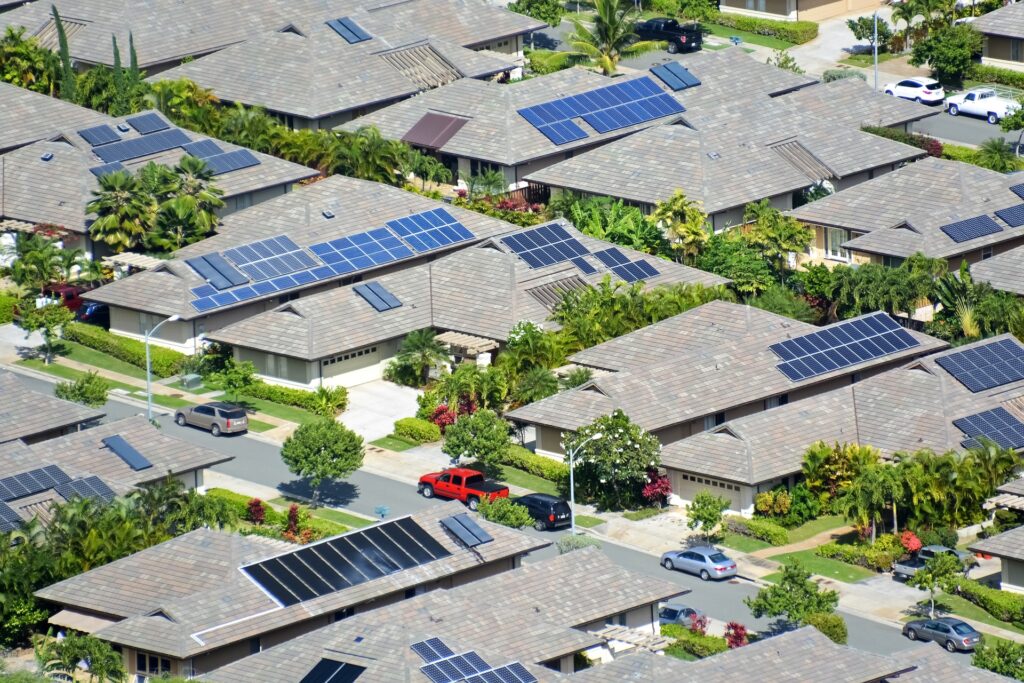 Smart Locks
Smart locking systems should enhance your home security. By replacing the existing lock on your front door with a smart lock, your door can be locked and unlocked remotely, which ensures that you can lock your door even if you forget to do so before running errands or going to work. These locking systems also keep extensive records of anyone who enters and leaves your home.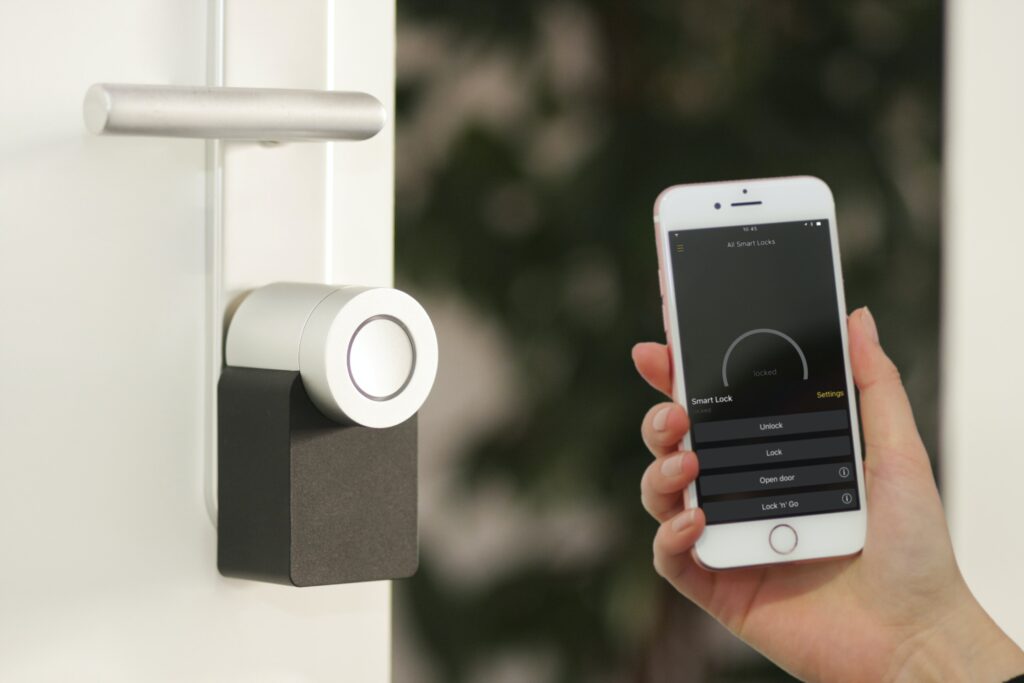 Smart Security Alerts
It's possible to monitor the security of your property with smart security alerts. Many smart home devices offer ample security features, which will provide you with alerts for a wide range of issues. Alerts can be sent to your phone when leaks occur, when smoke is detected, when someone rings your doorbell, or when a door is left open.
Smart Thermostat
Smart thermostats allow homeowners to properly control their HVAC system, which makes it easier to reduce energy consumption and lower monthly energy bills. These thermostats are designed to learn from homeowner habits, which means that the temperatures in the home will be automatically adjusted based on your schedule. You can also remotely alter temperatures via an app.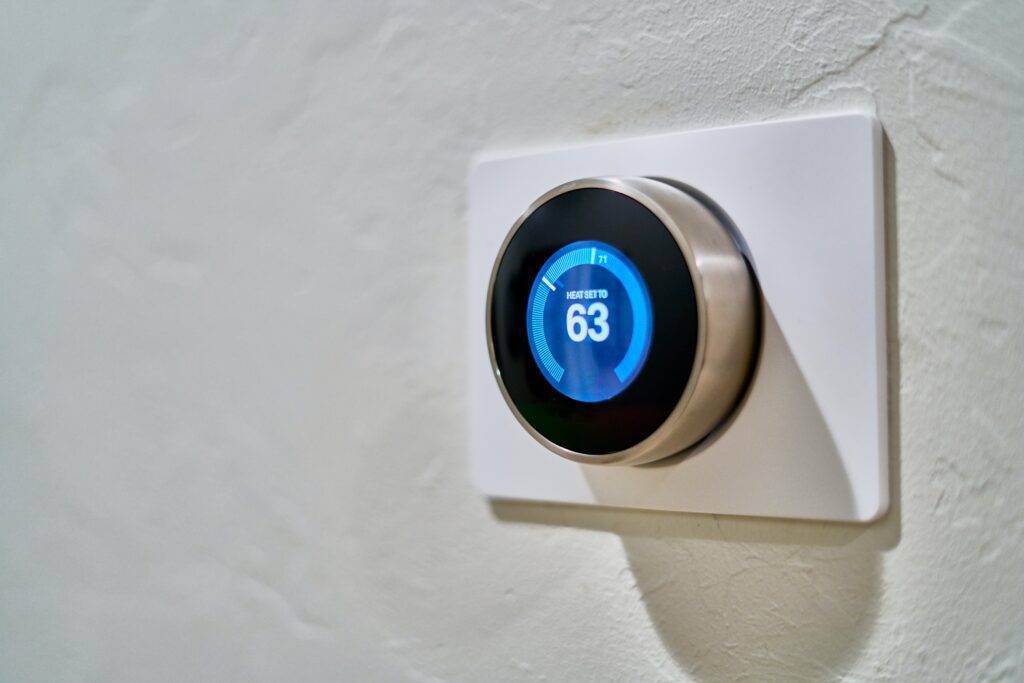 Smart Assistant
Smart assistants are equipped to handle many everyday tasks without your direct input. Virtual assistants like Amazon Echo and Google Home provide users with the ability to say voice commands in order to conduct a web search, control smart devices, and switch on music.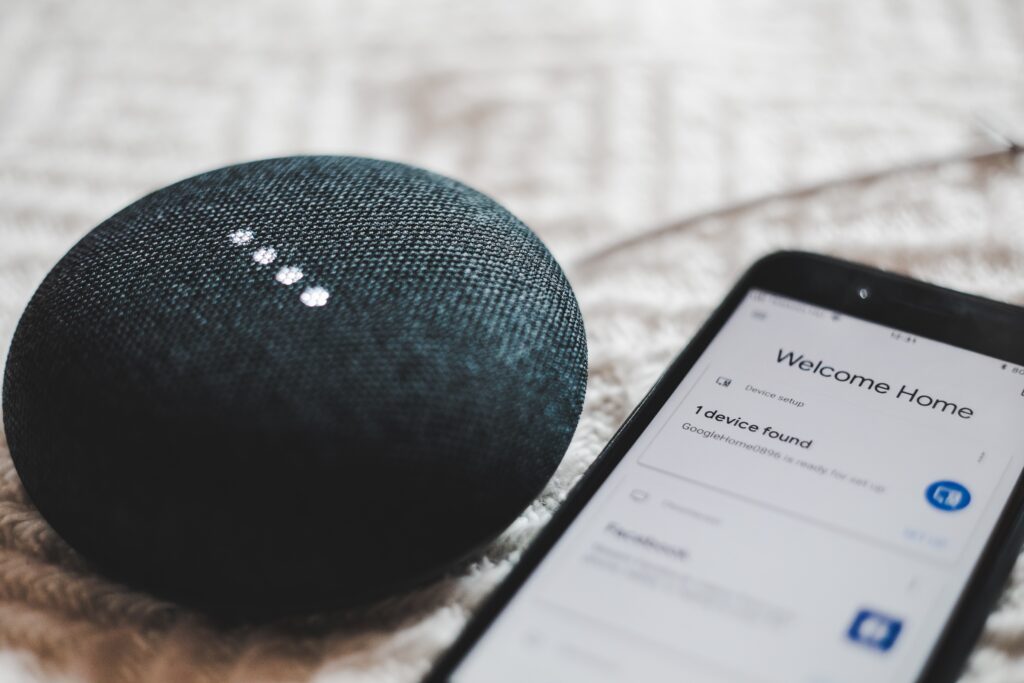 Smart Appliances
Smart appliances allow homeowners to lead a more simplified and convenient life. These appliances include refrigerators, washers and dryers, television sets, and dishwashers. All smart home appliances are equipped with remote control and access. You should also be provided with alerts whenever an appliance malfunctions or energy consumption is too high. If you purchase a smart refrigerator, it can scan all of your groceries, after which it will alert you when items are about to expire.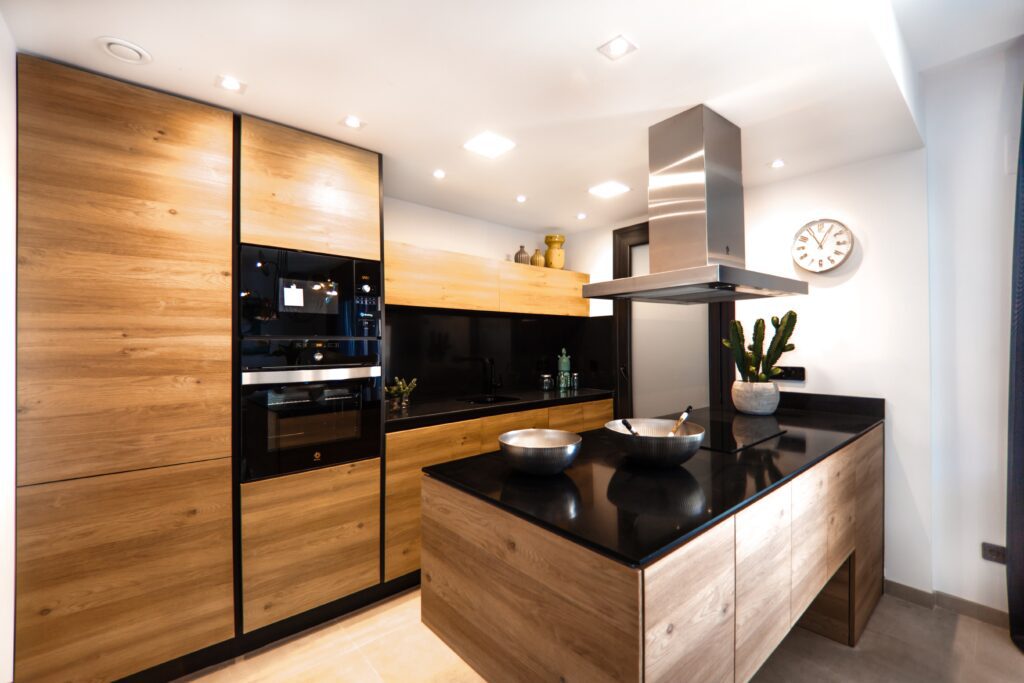 Smart Lighting
You also have the opportunity to upgrade the lighting in your home with the installation of smart lighting. When smart lights are installed, you can control lights in your home directly from your smartphone. If you ever forget to turn off lights before leaving your home, you can do so with the click of a button from your smartphone. Lights can also be configured to turn off and on at specific times depending on your preferences.
If you want your home to be equipped with modern technology that will make your life more convenient and help you save money on monthly energy bills, it's highly recommended that you consider installing smart appliances and devices in your home. You can install as many or as few smart appliances as you want, which gives you full control over the budget and scope of your project.