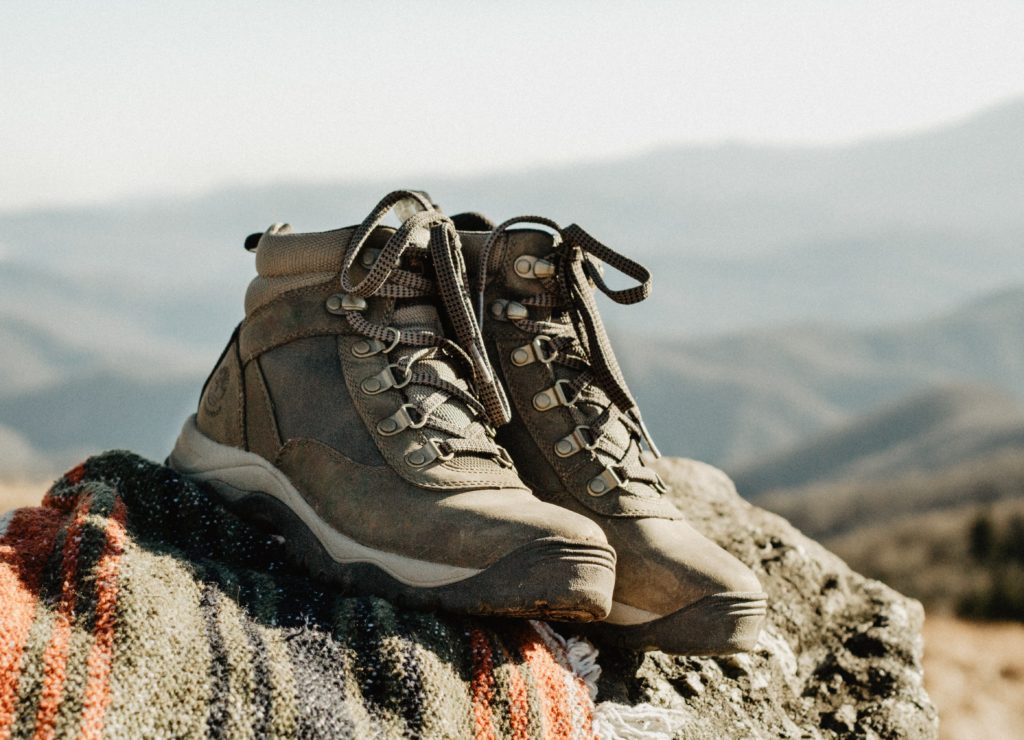 Located in Ventura County, Camarillo is a premier city in Southern California. Some of the best restaurants and wineries in Southern California can be found in and around Camarillo, which provides residents with the ability to lead a luxurious lifestyle. The city is also home to many reputable dentists and fantastic schools that will provide for all of your needs.
When you're spending time outside in Camarillo, you'll likely notice that there are many parks, recreational centers, and hiking trails that can be found around the city. During the warm summer months, among the more exciting things to do in Southern California is to go hiking. The trails in Camarillo are highly varied, which means that you can choose a trail based on the intensity or length of the hike. This article provides an in-depth guide to some of the top hiking trails in Camarillo.
Camarillo Grove Park
Camarillo Grove Park is a wonderful park in Camarillo that provides visitors with many fun and exciting activities to partake in. This park is also home to the oldest tree in the surrounding area and offers numerous amenities that you might be interested in. These amenities include:
Nature center

Dog park

Hiking trails

BBQ grills

Horseshoe pits

Picnic tables and shelters

Play equipment

If you spend to spend time on their hiking trails, this park is home to an upper trail, a lower trail, viewpoints, interpretive signs, and sitting areas. The trails are relatively easy to hike, which makes them ideal for people of all ages. If you decide to take your dog, make sure that they are leashed at all times.
When you hike the lower trail, you'll be presented with a gentle sloping trail that's lined with beautiful oak trees and picturesque volcanic rock formations. As for the upper trail, it extends for more than one mile and has an elevation gain of around 600 feet. While spending time at the park, you can unleash your dog by taking them to the dog park, which provides dogs with a spacious area to play, ample amounts of shade, and a drinking fountain that accommodates dogs.
Satwiwa Trail
Satwiwa Trail is a scenic loop trail that's located 16 minutes from Central Camarillo. While the trail is considered to be an easy hike, it extends for upwards of 3.6 miles, which is why it's important that you take a significant amount of water with you. When hiking the trail, you'll notice that there are beautiful wildflowers all throughout the area, which make for great photo opportunities.
The elevation gain with this trail is relatively modest at nearly 475 feet. As long as you keep your dog on the leash, they will be permitted on the Satwiwa Trail. The trail is also open to horses and mountain bikers. There are several different parking areas and trailheads that will give you access to the trail.
Mishe Mokwa Trail to Sandstone Peak
Mishe Mokwa Trail to Sandstone Peak is a wonderful loop trail that's located around 30 minutes away from Camarillo. This particular loop trail is among the more scenic in the area and lasts for around 6.8 miles. The trail itself is considered to be moderately difficult, which means that you might want to have some hiking experience. While there isn't much shade along the trail that takes you to Sandstone Peak, there are plenty of wildflowers that dot the landscape.
Along the way, you'll be provided with amazing views of the Santa Monica Mountains. The climb to the summit of Sandstone Peak can be somewhat difficult because of the elevation gain of 1,700 feet. There are two separate parking lots that can be used for this trail, which means that you should always be able to find a parking spot. Because of the high elevation gain, it's recommended that you wear some durable hiking boots while on the trail.
Lizard Rock via Canyon Overlook Trail
Lizard Rock via Canyon Overlook Trail is a beautiful hiking trail in Camarillo that includes multiple trailheads and provides visitors with an out-and-back trail that extends for around two miles. There's very little elevation gain throughout this trail, which means that it can be classified as a nature trail and is great for hikers who are looking for scenic views during their hike.
The best views are located at the end of the trail, which provides hikers with a large rock that they can climb. When you reach the top of this rock, have your camera in hand. Keep in mind that horseback riding is allowed along this trail. Unlike some other trails on this list, you'll have access to ample amounts of shade during your hike.
Mugu Peak in Point Mugu State Park
Mugu Peak in Point Mugu State Park is a very popular loop trail that's located 17 minutes away from Central Camarillo. The trailhead can be found at 799 Pacific Coast Hwy, which is also the location of Naval Air Station Point Mugu. This trail is relatively difficult and those who have left reviews on yelp say that this trail is absolutely not for beginners.
Throughout your 2.7-mile journey, you'll be presented with a trail that inclines most of the way, which is why it's recommended that you have at least some hiking experience before heading out on the trail. Since this particular trail takes you up a mountain, you'll notice some breathtaking views along the way. The peak of the trail provides guests with scenic views of the Pacific Ocean. The elevation gain for this trail is just under 1,250 feet with the trail itself being rocky. Keep in mind that dogs aren't allowed on the trail.
Boney Mountain Overlook
Boney Mountain Overlook is the lengthiest trail on this list that stretches out for more than nine miles. The trail also has a very steep incline that makes this the hardest trail to hike. However, anyone who are able to reach the top of the trail will be presented with one of the highest peaks that can be found in the Santa Monica Mountains. If you want the challenge that comes with a longer hike, the Boney Mountain Overlook is the perfect option for you. In fact, this particular trail should be hiked when you want to go on an all-day hike.
If you live in Camarillo, the Boney Mountain Overlook is around 18 minutes away. Keep in mind that the elevation gain for this particular trail is around 2,670 feet. The most notable feature of this trail is that it comes with a calm and peaceful waterfall that offers a great spot for relaxation when you want to take a break from your hike. A few sections of the trail are overgrown, which means that you will need to navigate around some of the more bothersome shrubbery. Since there isn't much shade along this particular trail, it's recommended that you start early in the morning.
Punch Bowls
The Punch Bowls hiking trail is a sprawling 7-miles that is considered to be a moderately easy hike depending on how long you want to hike. Many people choose to hike out to the pristine waterfall before turning back. While this entire trail is scenic, the area of the trail with the waterfall will provide you with the most picturesque views. It will likely take you around 2.5 hours to reach the waterfall if you decide to complete this hike.
The trail itself is located around 30 minutes from Central Camarillo, which is why you should pack ample amounts of water. While many of the trails on this list don't offer much in the way of shade, the Punch Bowls trail takes you through a forest, which should keep you cool during the hike. With an elevation gain of just 787 feet, it shouldn't be too difficult to hike this trail. If you want to bring your dog, make sure that you keep them on a leash.
Camarillo is a city that offers something for everyone. Whether you're interested in shopping or spending time outdoors, you're certain to find what you're looking for when learning more about the city. If you want to get some exercise and enjoy the beautiful weather of Southern California, the hiking trails in this article offer highly varied experiences as well as different difficulty levels, which means that you should be able to identify a trail that fits your level of experience as a hiker.
When hiking one of these trails, make sure that you clean up after yourself and are mindful of others. Lately, there have been quite a few trails in Southern California that have been shutting down because of the trash and garbage that people leave on the ground during their hike. With this in mind, you should have a wonderful time hiking in Camarillo.