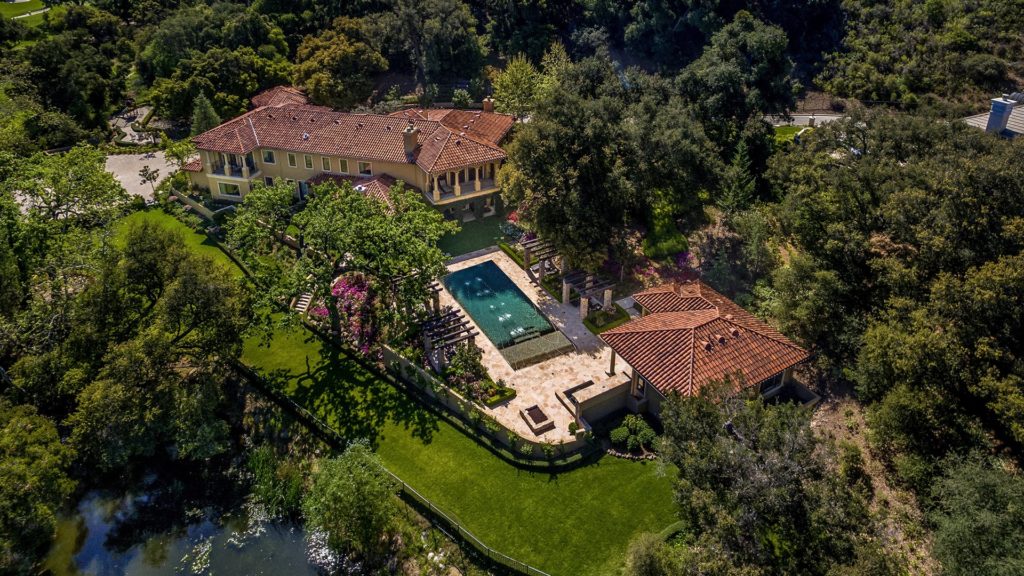 Lake Sherwood is a pristine community located in the Santa Monica Mountains that are home to spectacular Southern California weather and amazing views of both mountain and lake scenery. Nearly all of the homes in this community overlook the picturesque Lake Sherwood Reservoir, which consists of one of the oldest dams in California.
While every area of Lake Sherwood is considered to be a premier destination for any prospective homeowner, some of the residences throughout the community are situated within a luxurious golf-club community that's guard-gated for around-the-clock privacy and security. Amidst dozens of homes in Lake Sherwood is the Sherwood Country Club, which is among the most prestigious golf clubs in Southern California. When you become a resident of the Lake Sherwood community, you'll also have access to the nearby Sherwood Lake Club for additional golfing options.
Although Lake Sherwood is almost entirely comprised of residential homes, the community is conveniently located nearby a myriad of shopping and entertainment hotspots in Westlake Village and Thousand Oaks. If you're considering purchasing a Southern California luxury home in the community, the following gives you a closer look at The Estates at the Lake Sherwood Country Club.
The Sherwood Country Club & Sherwood Lake Club
The Sherwood Country Club and Sherwood Lake Club are two of the most popular country clubs throughout California. The Sherwood Country Club is surrounded by luxury homes and is considered to be a highly prestigious club. The only way to become a member is by invitation or through a member referral.
The 18-hole golf course was designed by Jack Nicklaus and has played host to numerous tournaments throughout the years, which includes a Champions Tour event in 2016. Nearly every hole on this course is dotted by trees, which makes for a scenic view while you attempt to reach a low score. The fairways are well manicured and the greens are always kept in perfect condition.
When you become a member of the Sherwood Country Club, you'll have access to a spacious golf clubhouse that comes with an array of amenities such as a fitness center, pub, dining room, full-service spa, and private locker rooms. A gymnasium and Olympic-sized swimming pool are also available when you want to relax or get in some other form of workout while at the club. While the golf course is the main draw of this country club, the tennis club that members gain access to is highly popular because of its 14 clay, grass, and hard courts.
Due to the majestic grounds at the country club, it's commonly used as a venue for weddings and other large events. The beautiful Georgian estate is surrounded by splendid oak trees, gardens, lakes, and fountains. If you want to become a member of the Sherwood Country Club, the three options available to you include a golf membership, tennis membership, and social membership.
As for the Sherwood Lake Club, this country club is located only a few minutes away from Sherwood Country Club, making it a fantastic place to visit for residents of Lake Sherwood. This 18-hole golf course is unique in that it consists of a collection of the best Par 3 holes that were designed by Jack Nicklaus throughout his career. When playing golf at this course, you'll have the option of playing from three different sets of tees depending on your skill level. This is a private course that can only be played by club members or their guests. Along with the standard golf course that you can play on, you will also have access to practice facilities as well as golf lessons from professionals who offer their services in either one-on-one or group packages.
As a member, you will be able to spend time at the elegant 14,000 square foot clubhouse, which plays host to a wide array of amenities. Tennis lovers will be able to enjoy fantastic facilities that provide two hard courts with a backdrop of the Santa Monica Mountains. Group, private, or semi-private lessons are available from a couple of certified tennis professionals if you want to improve your skill level. Other amenities within the clubhouse include a large fitness center and a couple of swimming pools. If you want to find out more about becoming a member of this country club, you can contact the club for additional information here.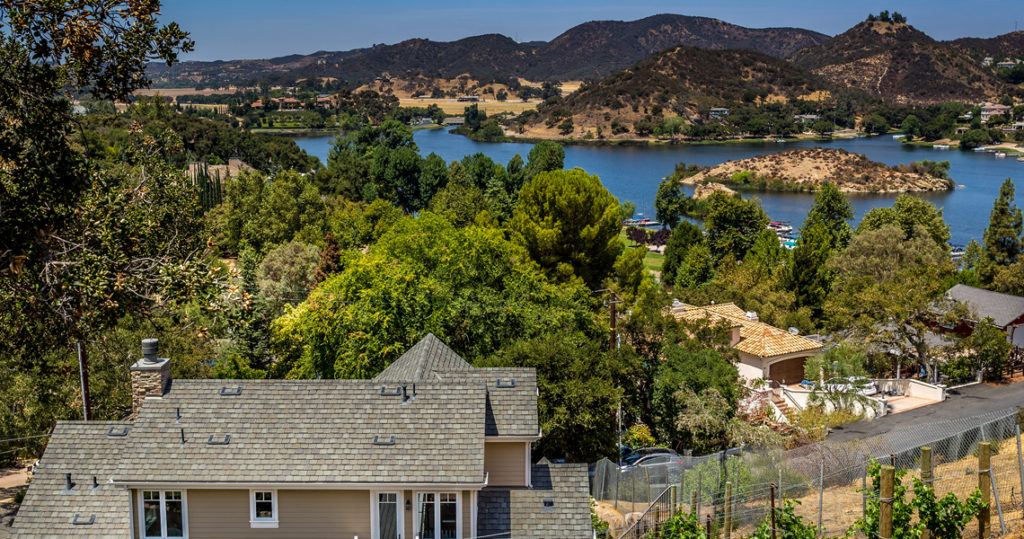 Lake Sherwood Country Club Estates Information
If you're in the market for a luxurious and upscale home and are searching in and around Lake Sherwood, the best homes are found within the Lake Sherwood Country Club Estates neighborhood. The neighborhood itself is guard-gated, which means that you'll receive heightened privacy and security on a 24/7 basis. Most of the homes are considered to be large estate homes, many of which have been made with the Spanish Mediterranean architectural style. Some of the additional architectural styles that are available with these estate homes include Traditional, Spanish Colonial, and Contemporary styles.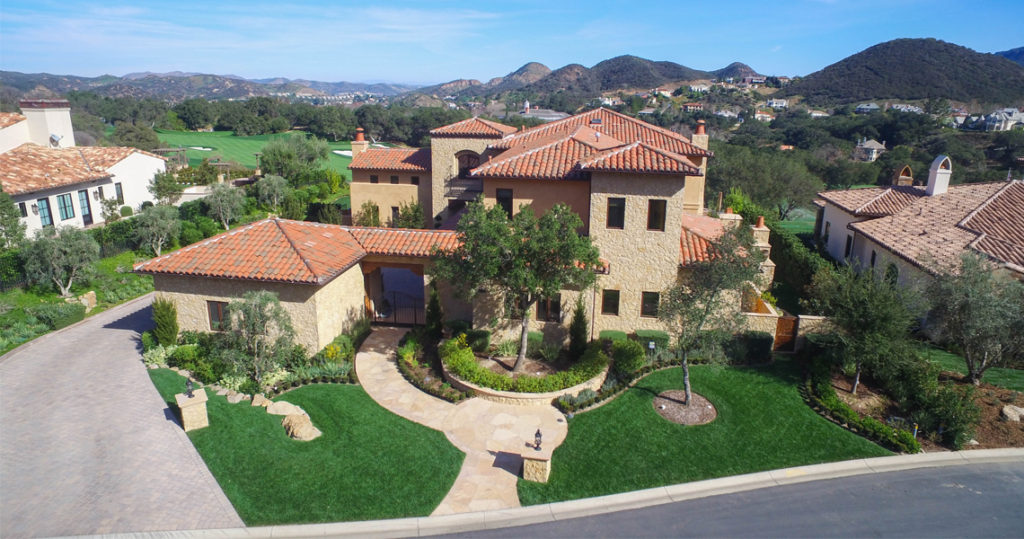 The majority of the estate homes situated throughout this neighborhood are at least 4,000 square feet in size, which typically provides homeowners with around four bedrooms and four bathrooms to dwell in. It's possible for the luxury properties in this neighborhood to reach up to 7,000 square feet in size. When you're thinking about purchasing a home in The Estates, most properties include features like a powder room, a swimming pool, and wood or stone fireplaces. Outdoor patios and private balconies are common as are home automation systems. Homes in this neighborhood that are located beside the lake tend to include a boat dock that can accommodate all of your sailing and yachting needs. Nearly every home offers up spectacular views of the Sherwood Country Club that you can enjoy as a resident of this spectacular community.
Lake Sherwood Country Club Estates Pricing & Market History
The median listing price for a home in Lake Sherwood is right around $1.2 million, which is an average that has remained highly consistent over the past few years. The summer months are typically the busiest in the real estate market, which is displayed by the fact that the median listing price for a home in this community increases by anywhere from $50,000-$100,000 at that time of the year. While the median listing price for a home in the entire Lake Sherwood real estate market is around $1.2 million, the luxury properties found in the Lake Sherwood Country Club Estates neighborhood tend to cost an average of $3-4 million. Keep in mind that the sold price is usually a couple hundred thousand dollars lower than the list price.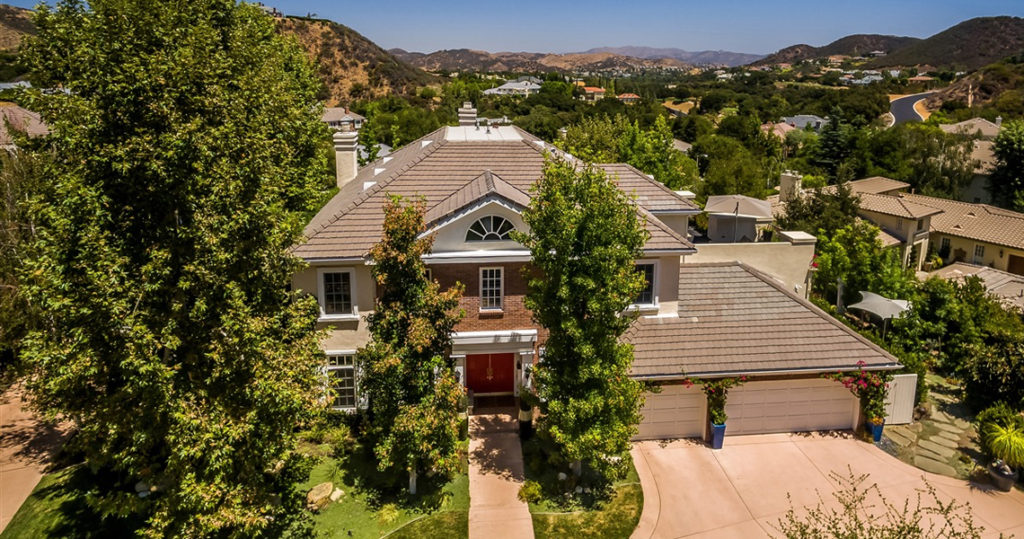 Among the most advantageous aspects of purchasing a home in this neighborhood is that the market is a balanced one, which means that it's neither a buyer's or seller's market. Although you should expect to have some competition while you're searching for the right home, it's likely that you will have room to negotiate with the seller during the purchasing process. On average, homes in Lake Sherwood remain on the market for around 68 days. The most competitive time of the year for the real estate market is within the spring and summer months. On the other hand, the months of November and December are typically the least competitive. If you want to be certain that you're paying the right price for the home of your choice, the median listing price per square foot is $485. If the listing price is much higher than the average per square foot, the amenities and features of the home should compensate for the higher price.
Things to Do in Lake Sherwood
While the lakeside views provided by homes in Lake Sherwood are among the top reasons that this community is popular among prospective homeowners, it's also an ideal location because of its proximity to many of the top entertainment venues and shopping centers in Southern California. For instance, Westlake Village is less than a 10-minute drive from Lake Sherwood. Because of the location of Lake Sherwood, residents of the community are minutes away from the major shopping hubs of Westlake Village, Calabasas, and Thousand Oaks. While Lake Sherwood is comprised almost entirely of private residences, you will have access to a large number of unique and exciting things to do as a resident of the community.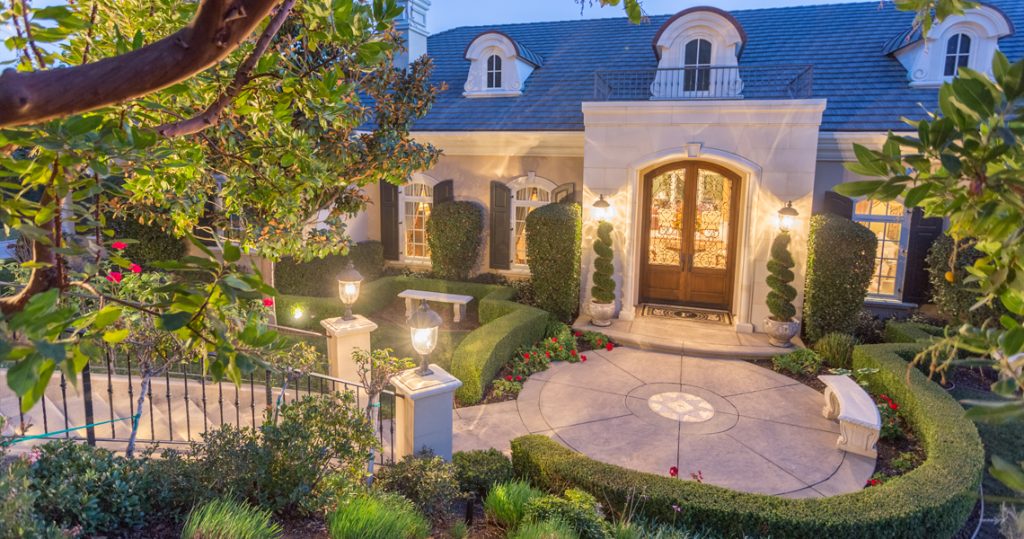 Shoppes at Westlake Village is a shopping mall in the heart of Westlake Village that offers up a wide range of shops, boutiques, and restaurants for you to enjoy. Kirk Jewelers, Lighthouse Salon Suites, and Heart Pop Up Boutique are among the most popular shops found at this mall. The dining options are just as amazing and provide numerous cuisines to try. If you're in the mood for fine Mexican dining, the Los Agaves Restaurant is a favorite of locals. Q Sushi and The Gallery Restaurant are great places to eat if you want to sample some delightful seafood. For dessert, stop by TIFA Chocolate & Gelato.
Find local shopping hotspots in Westlake Village
The Oaks is a vast open-air shopping center in Thousand Oaks that's spread out over two floors. The Oaks is considered to be the premier shopping mall in Southern California and is home to more than 180 shops and restaurants. While Nordstrom, Macy's, and Muvico 14 Theaters are among the more popular destinations throughout The Oaks, there is something for everyone to enjoy. L'Occitane, The Disney Store, Pottery Barn, and Sephora are a small example of the types of stores that you can find at this shopping center. As for restaurants, you can stop by Cinnabon or Pho & Tea for a quick bite. The full service restaurants offered there include PizzaRev and Urban Plates.
Santa Monica Mountains National Recreation Area is the perfect destination for anyone who enjoys spending time outdoors. Within this park are nearly 500 miles of hiking and biking trails as well as fascinating cultural and historical sites. Consider hiking the trails at the Cheeseboro and Palo Comado Canyons for some of the best scenery in the park as well as a decent challenge. You're also liable to spot some of the local wildlife and plant life in the area, which can make for some fantastic photos.
Cinepolis Luxury Cinemas is an upscale movie theater that aims to provide visitors with a luxurious experience. All of the 618 seats at their eight screens are plush recliner seats that allow you to relax while you watch a film. The movies that they show are a mixture of the latest releases and smaller independent films that aren't widely available. Along with the fantastic seating at this theater, you'll also be provided with access to a small gourmet cafe that delivers in-theater dining, which means that you'll receive full waiter service with the push of a button.
Conclusion
The Estates at the Sherwood Country Club is a spectacular luxury residential community with many luxury amenities and local entertainment hotspots to enjoy. If you're looking to buy or sell a home in the Conejo Valley, contact Nicki & Karen Southern California Luxury Real Estate today and we'll leverage our years of local industry experience and market insight to get you the best price for your home!