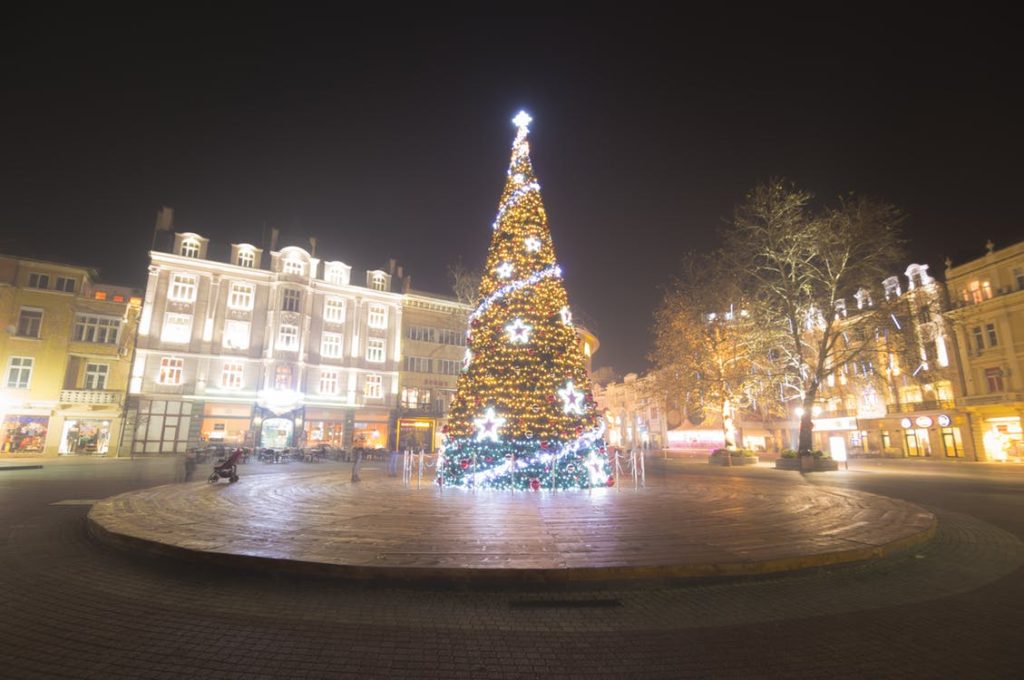 The Conejo Valley is home to many of the most popular communities in California such as Thousand Oaks, Westlake Village, and Calabasas, which means that there are invariably going to be many attractions and events for you to consider attending during the holidays. These events help to bring the communities of the Conejo Valley together to enjoy the holidays in a variety of meaningful ways. Whether you are interested in musical shows, plays, parades, or activities that you can participate in, the Conejo Valley area is set to play host to a wide range of fun and exciting events that you and your family can enjoy throughout the holiday season!
10. Annual Ventura Harbor Parade of Lights
The Ventura Harbor Parade of Lights is a wonderful event for anyone to enjoys a spectacular holiday light show. This particular show is set to take place on December 14 and 15. When planning your visit, the time at which you should arrive largely depends on what you want to do. The carnival and festivities portion of the event begins at 5:00PM on both days. If the Parade of Lights is the main aspect of the event that you're looking forward to, the parade is set to begin at 6:30PM with fireworks concluding the show at 8:00PM.
The theme for this year's version of the parade is "Rocking on the dock side of the moon", which means that the boat parade is going to be heavily inspired by the 70's. Although there are a wide variety of places that you can go to view the show along the Ventura Harbor, the main location of this event is 583 Spinnaker Dr. in Ventura. The parade is free to watch, and open dining seating is available at a number of locations such as Copa Cubana and Alexander's Lounge.
View this post on Instagram
9. Watch the Christmas Tree Lighting in Calabasas
The Christmas tree lighting is a long-held tradition in Calabasas that shouldn't be missed. This event is set to kick off the holiday season on December 11 starting at 5:30PM and lasting until 8:30PM. Make sure to bring your children along, as this is an excellent event for the whole family. Your children will be able to meet Santa, attend a festive and creative puppet musical, and have their face painted. The lighting of the tree is free and open to the public. Since the event takes place at The Commons at Calabasas shopping center, you can get some shopping done before stopping by the Christmas tree lighting. If you're considering attending, look for the tree between the Marmalade Cafe and Toscanova.
View this post on Instagram
8. Enjoying the Holidays at the Malibu Country Mart
If you'd like to attend a fun and festive event at the Malibu Country Mart, consider enjoying the holidays at the many events held at the Malibu Country Mart, which is a holiday celebration that's scheduled for December 15 and 22 from 12:00PM-4:00PM. Visitors will be able to take pictures with both Santa and Mrs. Claus. There are also going to be a couple of special attractions depending on when you visit. For instance, an ice sculpture artist will be on hand throughout the event on December 15. You'll also be able to see some live reindeer on December 22. As you walk along the arts and crafts booths, you'll be serenaded by live carolers who will be singing holiday favorites. The Malibu Country Mart can be found at 3835 Cross Creek Rd.
7. Take Your Kids to the Winter Wonderland Party at Gymboree Thousand Oaks
If you have children, you're definitely going to want to take them to the Winter Wonderland Party at Gymboree in Thousand Oaks. The event takes places at the Gymboree Play and Music store within The Oaks shopping center, which is located at 350 West Hillcrest Drive. This is an all-day event that provides fun activities for young children that include sugar cookie decorating and holiday craft activities.
Holiday themed music will be playing in the background, and the children will be able to visit and take pictures with Santa. You can choose to have this picture set against a variety of unique and holiday-themed backdrops. The celebration takes place on Friday and Saturday during business hours, which extend from 9:00AM-7:00PM on Friday and 9:00AM-6:00PM on Saturday. The cost is completely free for any all-inclusive members of the shopping center, $30 for standard members, and $35 for non-members.
View this post on Instagram
6. Winter Wonderland at the Four Seasons in Westlake Village
The Winter Wonderland event that's hosted at the Four Seasons in Westlake Village each year offers up a range of exciting activities and things to see within the hotel. This is a popular package that's offered by the hotel during the holiday season. If you purchase the package, you'll be provided with overnight accommodations, admission to the Let It Snow event, a festive breakfast with holiday characters, and a large number of additional exciting activities like seasonal bounce houses and elf storytime.
Most of the hotel is transformed into a winter wonderland, which will make it seem as though you're thousands of miles away from home in a wintry paradise. The primary Let It Snow festivities start at 4:00PM on December 14-16. Package rates begin at around $379 each night for two people. The hotel is located at 2 Dole Dr. in Westlake Village.
View this post on Instagram
5. See Santa with Christmas at the Historic Camarillo Ranch
If you want your children to celebrate the Christmas season with Santa, there's no better place to be than the Historic Camarillo Ranch, which is located at 201 Camarillo Ranch Rd. The ranch itself is outfitted with a litany of holiday decorations that completely alter the look of the place. When visiting this historic landmark you'll be able to visit Santa in Santa's Workshop, sample festive treats and beverages, listen to Victorian carolers, and take part in historical games and activities. This event occurs from 4:30PM-7:30PM on December 5, 12, and 19. The price of admission is $6 for a single person or $20 for a family pack.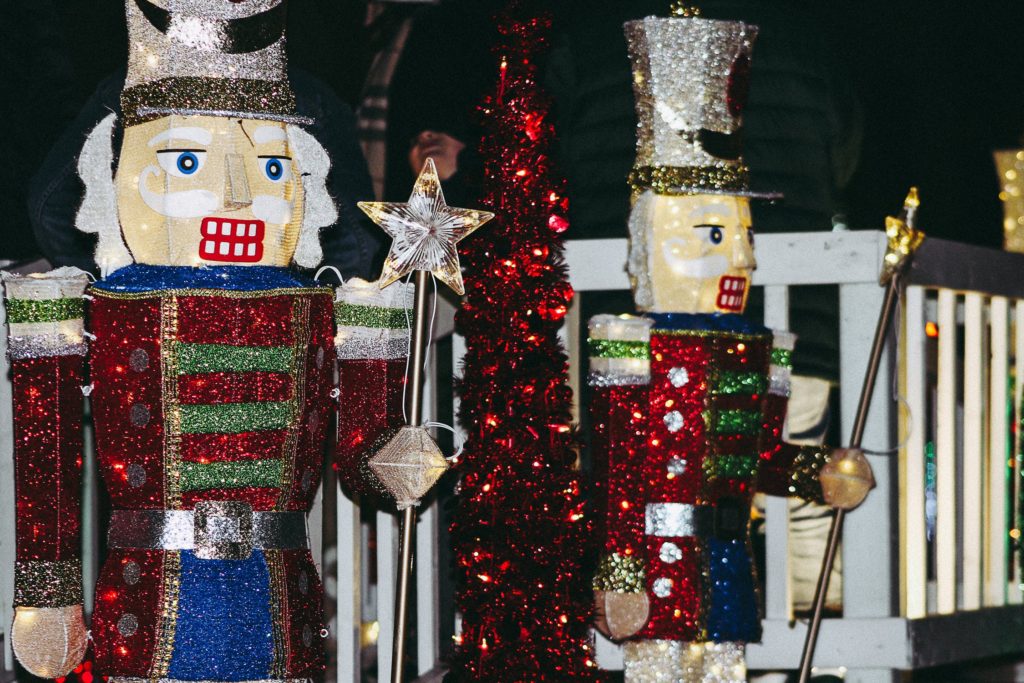 4. Watch a Classical Performance of the Nutcracker
Anyone who has any interest in the ballet or classical theater will want to catch a performance of the Nutcracker this holiday season. The Nutcracker is a classic holiday production that has been performed by the Ventura County Ballet Company for over 20 years. These performances are set to occur at Ventura College Performing Arts Center, which can be found at 4700 Loma Vista in Ventura.
Every performance is going to be accompanied by the Ventura College Symphony Orchestra. If you want to purchase tickets for the ballet, prices begin at $20 and can be as high as $40. Children 10 years and under are able to view the performance for $25. Shows are scheduled to occur at 7:00PM on December 7, 2:00PM and 7:00PM on December 8, and 2:00PM on December 9.
View this post on Instagram
3. Annual Westlake Village Holiday Family Sing-a-Long at The Shoppes at Westlake
If you're searching for a more unique event that you and your family can participate in, the annual Westlake Village Sing-a-Long is something that you may enjoy with your family and loved ones. While this year's sing-a-long is only the third iteration of the event, it has quickly become a very popular event among residents of Westlake Village. It's being held at The Shoppes at Westlake mall and will take place on December 9 from 4:00PM-5:15PM. Although admission is mostly free, you'll need to bring either an unwrapped toy or a box or can of food.
While the actual sing-a-long is being held from 4:00PM-5:15PM, there are a range of activities that you and your family can enjoy in the hours before the main event, which include the decoration of cookies and cupcakes and taking photos with holiday balloon structures. During the main event, you'll hear live holiday music and can choose to sing with the musicians or grab a bell to help keep the beat going. You can find The Shoppes at Westlake at 30770 Russell Ranch Rd. for Westlake Village.
View this post on Instagram
2. Ride the Fillmore & Western Holiday Train
One of the more thrilling holiday attractions in the Conejo Valley is the Fillmore & Western Holiday Train, which provides guests with a range of different adventures to partake in during the holiday season. The Fillmore and Western Railway is located around 30 minutes outside of the Conejo Valley at 351 Santa Clara S. in Fillmore. There are four holiday-themed rides that you can take during December, most of which provide fun for the whole family. For instance, the Sugar Plum Express Holiday Village & Tree Train is a 3-hour adventure that will take you to a holiday village where you can visit Santa, buy a pre-cut tree, select a range of festive goodies, and see many fantastic sights throughout the journey. Tickets extend from $12-$24 depending on your age.
You should also consider the 1-hour North Pole Express ride that allows you to enjoy caroling, storytelling, and chocolate milk while you go on your adventure. Adults can take the 3-hour Murder Mystery Dinner Train ride that offers up a compelling mystery for you and other passengers to solve. This particular ride is $90 and is only available on December 13 and 15.
View this post on Instagram
1. LA Zoo Lights
Likely the most popular holiday event in and around the Conejo Valley is LA Zoo Lights, which is located within the Los Angeles Zoo at 5333 Zoo Dr. This nighttime holiday light experience is being held in the zoo until January 6 and offers up some truly spectacular sights of giant snowflakes that are illuminated in different colors and a one-of-a-kind disco ball forest that you won't soon forget. Along the way, you'll spot a herd of animated elephants and will walk through a lengthy tunnel that's adorned with lights of swirling colors. You can also visit Santa with your children on certain dates and can see actual reindeer. Many of the projections and lights throughout the zoo are dynamic, which means that they will change colors constantly. No matter which day you decide to visit, this particular attraction will open at 6:00PM and will last until 9:15PM. Tickets range from $11-$22 depending on your age as well as your member status.
Conclusion
Whether you want to grab a holiday treat, ride a festive holiday train, or watch a dazzling holiday light show, there are a variety of options for you and your loved ones to enjoy the Holidays in the Conejo Valley. If you're looking to buy or sell a home in the Conejo Valley, contact Nicki & Karen Southern California Luxury Real Estate and we'll be more than happy to assist you with your local Conejo Valley, Ventura and West San Fernando Valley real estate needs!