Here's what you can do about it….
9 things to do in Thousand Oaks
Annual Arbor Earth Day
Annual Arbor Earth Day is a free community event presented by the City of Thousand Oaks and Conejo Recreation and Park District. The purpose of the event if to promote a healthy, prosperous and sustainable environment by highlighting planet-friendly activities, services and products. Learn to "Go Green" in a fun, family atmosphere.


Amgen Tour of California
The largest cycling event in America, the 2011 Amgen Tour of California is a Tour de France-style cycling road race, presented by AEG, that challenges the world's top professional cycling teams to compete along a demanding course from May 15-22.
Founded in 2005 by Amgen, Breakaway from Cancer® is a national initiative to increase awareness of the important resources available to people affected by cancer from prevention to survivorship. The initiative supports the valuable support, education and advocacy resources offered by Prevent Cancer Foundation, Cancer Support Community, Patient Advocate Foundation and National Coalition for Cancer Survivorship.
Thousand Oaks Civic Arts Plaza
The Thousand Oaks Civic Arts Plaza was built by decision of the Thousand Oaks City Council and opened the theatres for their inaugural season in October 1994. The complex, including the Bank of America Performing Arts Center and the parking structure, is owned by the City of Thousand Oaks and is operated by the City's Community and Cultural Services Department. Thousand Oaks City Hall and the 3-acre Mary and Richard Carpenter Plaza Park are also located here. For more information, contact the Community and Cultural Services Department Administration office, (805) 449-2700 or email
The Arts Council of the Conejo Valley
The Arts Council of the Conejo Valley (ACCV) was established in 1969. During its over four decade span, the ACCV has gone through extensive changes in its programs and services. Established as a regional Federation of Arts organization that was formed to promote the community's cultural development, the ACCV has evolved into a membership support agency that also delivers and co-sponsors many cultural programs. Member services include marketing, technical assistance workshops and lowered rent at the Hillcrest Center for the Arts (Hillcrest).
Conejo Valley Botanic Garden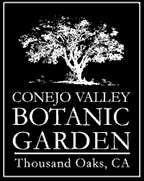 The Garden's focus is to encourage the public to become involved in the enjoyment, conservation, preservation, and protection of our wondrous natural resources. For information call 805-494-763
Conejo Valley Days
Conejo Valley Days entertains 55,000 visitors each year over the five-day festival. With carnival rides, commercial vendors, arts & crafts, community organizations, games, food and a wonderful community spirit, it is truly a long-standing celebration perfect for the whole family
The small group of friends and neighbors who started the idea of Conejo Valley Days has grown into a network of clubs, organizations, charities, sponsors and hundreds of volunteers who work every year, throughout the year, to guarantee the success of Conejo Valley Days, as a community event that provides a wonderful source of fundraising for so many needed services and projects in our community.


The Oaks Mall
An exceptional retail environment in an exclusive suburban setting northwest of Los Angeles, The Oaks serves one of the most affluent consumer markets in the country. Drawing customers from as far away as Santa Barbara and as close as Malibu, The Oaks is a super-regional destination offering the only major enclosed shopping center within a 20-mile radius. Poised for a multi million-dollar renovation that will elevate the center's aesthetics and offerings, this shopping magnet delivers a strong collection of upscale brands in Ventura County.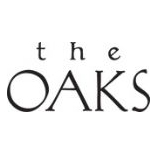 With Macy's Women, Macy's Men & Home, JCPenney department stores – and a new Nordstrom slated to open in 2008- The Oaks serves upwardly bound executive families with a forward-looking mix of over 120 desirable retailers, including Anthropologie, J. Crew, IRIDESSE, Apple, Williams-Sonoma and Coach.
Thousand Oaks Library
Thousand Oaks is proud to have a City-owned library system which is funded by an assessment from homeowners. The Thousand Oaks Library is comprised of one main facility, The Grant R. Brimhall Library, located at 1401 E. Janss Road in Thousand Oaks, and one branch library, the Newbury Park Branch, located at 2331 Borchard Road in Newbury Park. The Library collection includes over 350,000 items and friendly staff to provide assistance.
The Thousand Oaks Library was opened in 1982. The 62,000 square foot building was expanded an additional 22,000 square feet to accommodate an improved Children's Services area, quiet study rooms, and additional seating and shelving capacity. A new 3,600 gallon salt-water aquarium donated by the Friends of the Thousand Oaks Library enhances the walkway between the adult and children's services areas. The aquarium is 18 feet wide and 5 feet tall and is home to a variety of different species of fish from all over the world. The reef is man-made and painted to represent coral from various oceans.
The Promenade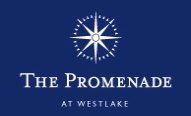 Premium new shopping and restaurants. The Promenade is better than ever. If you're looking for exciting dining in Westlake Village, you've found it. The addition of The Grill on the Alley and Farfalla Trattoria brings LA's favorite restaurants to the area. And for shopping, check out Madison, our new designer boutique with today"s hottest labels.

For a date night or a day of family fun, The Promenade offers the best shopping & restaurants in Westlake & Thousand Oaks. We hope you will enjoy our beautifully rejuvenated outdoor shopping, dining and entertainment center…
…. just to name a few.
Happy New Year!!!!!