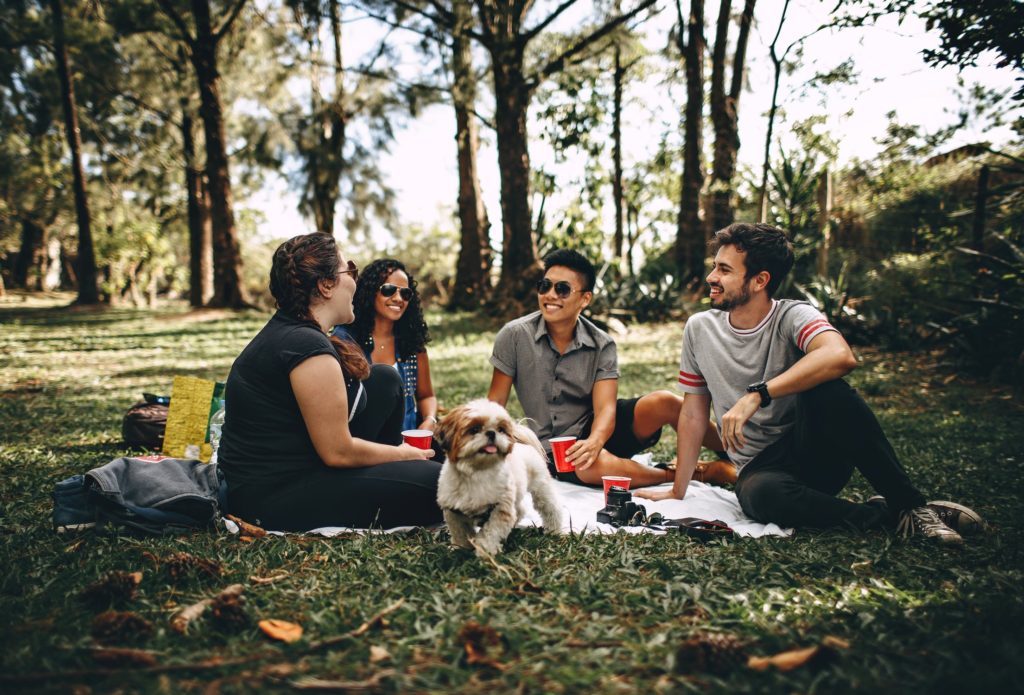 Vasa Park is an exciting public park that's located in Agoura Hills and a local treat for residents and visitors alike. The weather in Agoura Hills is always beautiful and consistently comfortable, which allows residents throughout the city to enjoy this outdoor park whenever they're looking to enjoy the beautiful Southern California weather.
The Vasa Park is known for its spectacular atmosphere that combines the freedom of the outdoors with a wide array of adventurous activities to partake in. The park itself was established over 60 years ago and has grown substantially over the years by acting as an outdoor event venue as well as a recreational center where residents can enjoy the serene and calming outdoors afforded by its ideal location. The park has received glowing reviews from the local community for all that it has to offer such as family-friendly activities like mining for gold and rock climbing. This destination is also considered by the local community to be among the best places to go for a picnic among the many parks available to the residents of Agoura Hills.
Many residents of Agoura Hills, Thousand Oaks, and the surrounding areas love to spend time outdoors at Vasa Park and participate in the many unique events that are held there all throughout the year, which includes summer camps and spectacular festivals. Whether you you're just looking for some weekend plans in Agoura Hills or you're interested in discovering new activities at one of the many annual events, the Vasa Park is a local favorite that you won't want to miss!
View this post on Instagram
Yearly Events for Families, Friends & Company Events
Vasa Park is situated within the Triunfo Canyon in Agoura Hills, which is where park visitors gain access to more than 24 acres of land that include areas for horseback riding. The park was initially purchased over 60 years ago and has since been used to host a variety of fun activities and company sponsored events.
The opportunity to host company picnics are a particular favorite among local businesses because of the many activities available at the park as well as the well-maintained picnic facilities. Due to the Swedish history of Vasa Park, many of the yearly events that are held within the park are designed to celebrate this history and culture.
While there are a range of smaller events and company picnics held in the park during the year, there are three primary events that are hosted by Vasa Park each year, which include the SpringFest, Midsummer, and Fall Market events. Each of these events are open to the public and run in different seasons of the year, which ensures that you have something new to try on a regular basis.
The SpringFest at Vasa Park
The SpringFest event typically takes place at the beginning of spring and is designed as a family-friendly event. The morning of this event begins with a large breakfast of waffles, strawberries, and delectable Swedish coffee. All of the water sports and locations throughout the park are open during this event to celebrate the beginning of spring, which includes the alpine tube slide, swimming pool, and separate water slide. You'll also have a chance to take part in rock climbing, gem mining, and jumping in a bounce house. A Viking reenactment group will be on hand throughout the event to help get you in the mood for the festivities. You'll also notice a special car exhibit at SpringFest, which focuses entirely on vehicles from Swedish and Scandinavia manufacturers. Parking is only $5 per car.
View this post on Instagram
The Midsummer event at Vasa Park
The Midsummer event is one that typically takes place over two days of festivities in late June. This celebration begins with a lunch and the selection of a Midsummer queen. Almost all of this event is tailored after standard Midsummer events found in Swedish culture, which means that the Maypole will be raised towards the beginning of the event. The Maypole is usually painted and adorned with flowers to celebrate the onset of summer. Once the pole has been raised, some singing and folk dancing will take place, which all visitors can partake in. The main focus of this celebration is to enjoy the beauty and serenity of the outdoors, which makes it the perfect event for comfort and relaxation among gorgeous scenery.
View this post on Instagram
The primary event that's hosted at Vasa Park during the fall is the Scandinavian Autumn Fest and Market, which is the final event of the season. As is the case with the other events held at Vasa Park, this one is designed to celebrate Swedish and Scandinavian culture by bringing together artisans and vendors that are traditionally Scandinavian to serve the public who visits.
The event itself is typically held in late October and plays host to Scandinavian musicians, folk dancers, and demonstrations. An art show was also added to the festivities in 2016 and has been a mainstay ever since.
The event usually begins in the early morning with a breakfast and opening ceremonies, which are followed by a Swedish meatball contest that's certain to satisfy your palate. Some of the many activities that will be available during this festival include a water slide, bounce house, alpine tube slide, swimming, gem mining, rock wall climbing, field games, a pie eating contest, and a petting zoo, which means that there will be something for everyone to enjoy.
Enjoy an outdoor picnic at Vasa Park
As touched upon previously, there are many areas in the park that you can reserve as a picnic area. Any kind of company picnic, event, or family picnic can be held at the park in one of three primary picnic areas throughout the park.
For instance, a more intimate picnic can be reserved in The Meadow picnic area, which accommodates up to 200 people. You might also want to consider the Creekside picnic area, which provides attendees with easy access to picnic tables, covered food services areas, a center stage area, and basketball courts. The largest picnic area is the scenic Sycamore Grove area, which can accommodate as many as 2,000 people and provides those who attend with access to many of the best amenities at the park.
View this post on Instagram
Activities, Tasty Food, and a 274-Foot water slide!
Along with the beautiful scenery, Vasa Park is also highly popular with the local Agoura Hills community because of the substantial number of amenities that are available to anyone who visits.
The many events hosted here throughout the years have provided guests with everything from all you can eat buffets to family-friendly bounce houses that you'll spend hours in and then question where the time went. Company team-building exercises are common at this park because of the many staff members on hand who have spent years providing companies with innovative experiences and fun team building games.
Whether you're spending time at this park during a company picnic or one of the many annual events that are hosted throughout the year, you'll have a wide variety of amenities at your disposal, among the most popular of which is the lengthy 274-foot water slide that opens up into a spacious pool for swimming. The primary amenities at Vasa Park include three exciting zip lines, a climbing wall, a tetherball court, volleyball courts, a hand ball court, and a basketball court. Some of the more distinct amenities and activities that visitors can enjoy include three horse corrals, a petting zoo, various hiking trails, an alpine slide, and two tracks for go-kart riding. With the large number of amenities to choose from, you can customize your experience based on the amenities and activities that you believe you would enjoy most.
View this post on Instagram
Viking Village Youth Camp & More!
While Vasa Park is a great place to go for adults when attending an annual event or company picnic, it's also a fantastic destination for children. From horseback riding and wall climbing to swimming and go-kart riding, there are many fun and exciting events and activities that children will enjoy.
Among the main programs that's available for children at Vasa Park is the Viking Village Youth Camp, which takes place during one week every summer. This week-long camp is available to children between the ages of 8-14. In order for a child to join this program, one of their parents or grandparents will need to be a member of the Vasa Order of America, which is a Swedish-American organization that's open to everyone of Scandinavian descent.
This summer camp takes place at Vasa Park and is held in conjunction with Camp Keystone, which is another camp that your children can join if no members in your family is of Scandinavian descent.
The Viking Village camp itself is designed to be a place where children can learn more about Swedish language as well as Swedish cuisine. Numerous activities and field trips will occur throughout the week-long event to ensure that the children who attend are provided with a variety of things to do. The Viking Village camp usually starts at the same time as the Midsummer celebrations in late June.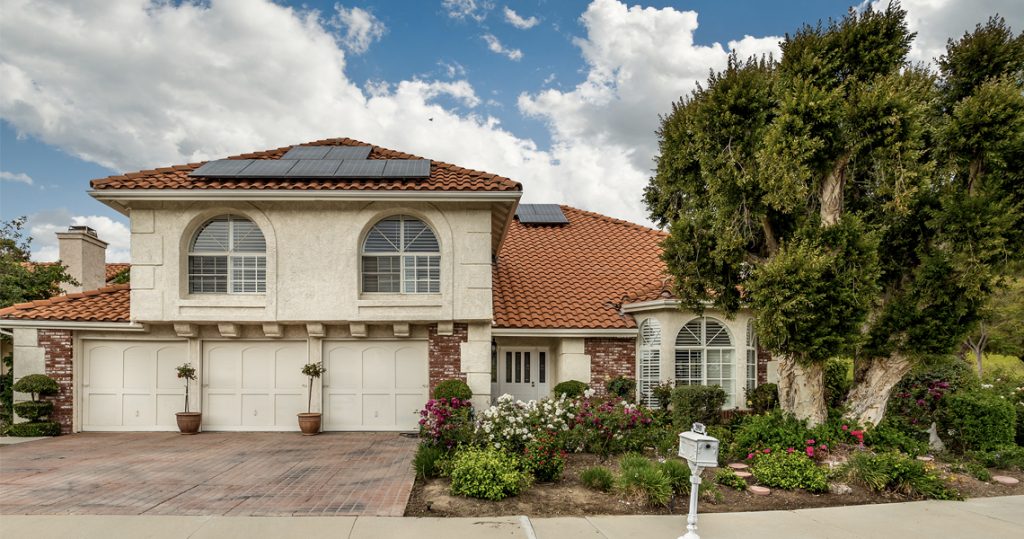 Homes for Sale in Agoura Hills
Afforded by the ideal location of Agoura Hills as well as the more rural nature of the area, the community of Agoura Hills has proven to be a highly desirable and livable destination. Residents of this community have access to numerous parks, activities and events to attend throughout the year, which ensures that families and couples always have something to do. Many of the most popular shopping malls and entertainment venues are also in close proximity to the city, which means that you won't need to go out of your way when you want to run some errands or watch a movie with your friends.
The housing market in Agoura Hills is also a strong one that has been growing for much of the past decade. The median value for a home in Agoura Hills is right above $850,000, which is a value that has remained relatively flat over the past year. It's predicted that home prices will rise by around 3.3 percent over the next year, which is a healthy increase for both buyers and sellers alike. While most of the homes for sale in Agoura Hills are single-family residences with anywhere from 1,500-2,500 square feet, there are also numerous larger estate homes throughout the city that usually come with floor plans between 3,000-7,000 square feet. The more stylish and opulent estate homes in the city can have price tags of anywhere from $1.5-$5.5 million. Since the market is a healthy one that's advantageous for both buyers and sellers, you should be able to find a home that matches your requirements while also coming in at a fair price.
Looking for the Agoura Hills home of your dreams?
The professionals of Nicki & Karen Southern California Real Estate will guide you on your Agoura Hills home buying or selling journey, search our available Featured Homes for Sale or use our search tool to search all Agoura Hills homes for sale! Our team has years of local real estate market experience as well as the resources and insight to get you the best price for your home. Contact us today!