North Ranch is a wonderful residential community in the hills of Westlake Village that's known for its beautiful weather and gorgeous scenery. Residents of this community lead a relaxing and comfortable lifestyle that's bolstered by the convenient location that it has to the various shopping and entertainment hotspots in Thousand Oaks, Calabasas, and Los Angeles.
Much of the North Ranch community has been built around the North Ranch Country Club, which is a prestigious golf course that serves as a top country club for residents of North Ranch, Westlake Village, and the surrounding communities. The homes in this community are primarily single-family residences with spacious interiors and large lots. Because of the rural nature of this community, there are also a large number of vast estate homes that range in price from around $2 million to upwards of $85 million.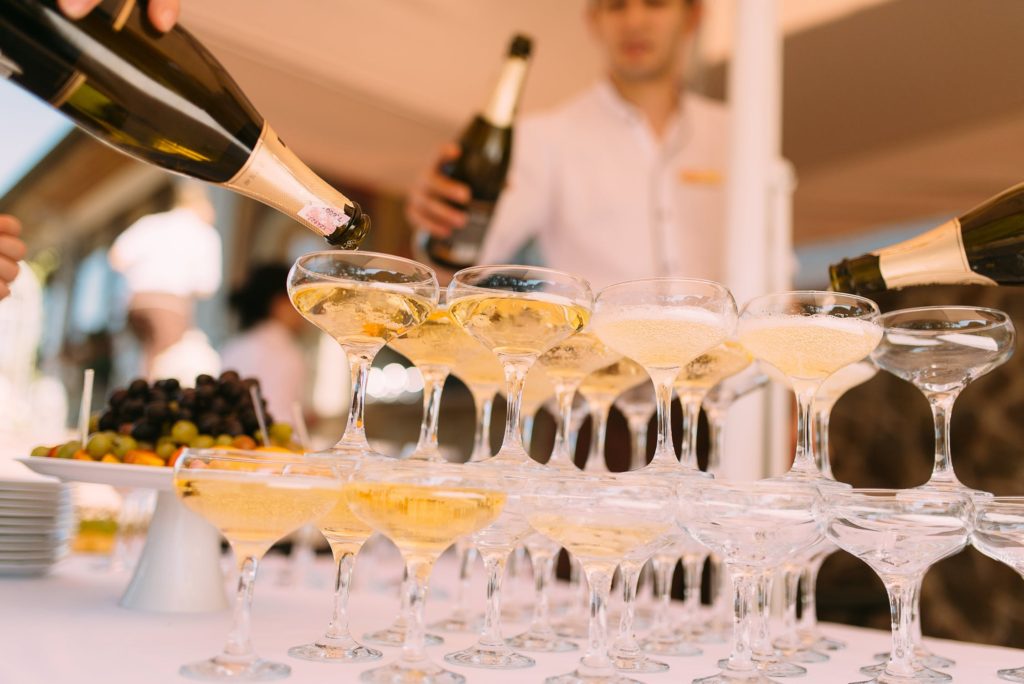 The ideal location of this community has made it an appealing destination for homeowners searching for an upscale and luxurious property. When you become a resident of North Ranch, you also gain access to the spectacular North Ranch Center, which is a fantastic venue where you can host weddings, birthday parties, and all kinds of different local events!
Features & Amenities at the North Ranch Center
The North Ranch Center has been designed first and foremost to accommodate the venue needs that residents and local businesses have, which is why it comes with an array of useful amenities and features that are available for use when hosting an event. For instance, you can find a well-stocked wet bar in the banquet room and a dry bar in the lobby. If you require staging for your event, the North Ranch Center is equipped with a spacious stage area in the banquet room. Just outside of the banquet room is a large patio that's the perfect place to go as an event is winding down or when you want to move things to a more relaxing location. The views from the patio are some of the best around and will provide you with a memorable area for taking pictures.
Before the event is set to occur, make sure that you inform the venue about the amount of chairs and tables that you'll need, all of which are provided by the venue itself. A dance floor is also provided, which is perfect for weddings, proms, and similar events. The kitchen facilities available at the North Ranch Center are expansive and come outfitted with all of the equipment that you'll need to get ready for the event. All of the linens, table decor, and silver are typically provided by the renter of the venue, which is something you should keep in mind while booking your next event. Some additional smaller rooms can be booked as well if you would prefer a more intimate setting for your event. However, additional fees may apply.
On-site Kitchen & Catering
Because the kitchen facilities at the North Ranch center are well-equipped, the venue accommodates any outside caterer and will provide you with recommendations as needed. There are absolutely no restrictions on caterers, music, or alcohol, which allows you to completely customize the event to your liking. Overall, the North Ranch Center is considered to be highly popular for weddings and other events because of the beautiful location as well as the array of amenities and features that are available to select from.
When you're thinking about booking an event at this venue, the banquet room has a max occupancy of 150. On the other hand, the arroyo and acorn rooms each have a max occupancy of 35. The venue is available on Friday, Saturday, and Sunday and can be scheduled for all-day use, which extends from 9:00AM-11:00PM on Friday and Saturday and 9:00AM-10:00PM on Sunday. The total fees for all-day use on Friday and Saturday are $1,700 with Sunday costing $1,750. Fee structures can be customized if you're planning on booking the venue for multiple days.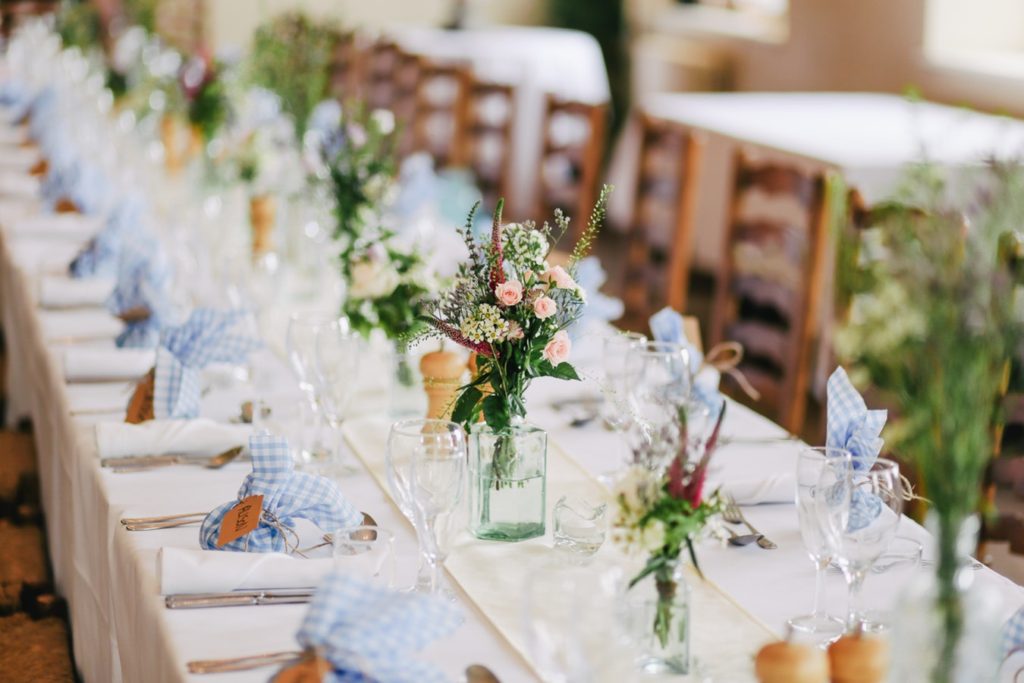 Hosting Local Events, Elegant Weddings, and More!
Weddings and other events are commonly held at this destination due primarily to how beautiful the grounds are and the various amenities that are provided by the North Ranch Center. The entire facility has been redesigned and renovated in recent years, which was done to ensure that the natural stonework throughout the venue is in prime condition.
The most popular type of event that's hosted at the North Ranch Center is typically weddings because of the spacious banquet hall as well as the inclusion of a wet bar and dry bar. The banquet room itself is outfitted with stone towers and a majestic fountain that's framed with transparent fossil leaf art. The kitchen is situated just behind the wet bar, which ensures that the catering staff always has easy access to the kitchen without interrupting service for you and your guests.
Along with weddings, this venue is commonly used for birthday parties, business conventions, and similar events. The best aspect of this venue is that the elegant decor matches well with any type of event and can be customized to match the event of your choice. When hosting a wedding at the North Ranch Center, the elegant and stylish interiors make for the perfect space! When you walk into the entryway, you'll be greeted by a beautiful iron chandelier as well as a variety of skylights that let in ample amounts of natural light. The outside terrace and patio areas can work well for wedding ceremonies and cocktail parties as guests enjoy the mountain views and comfortable breezes.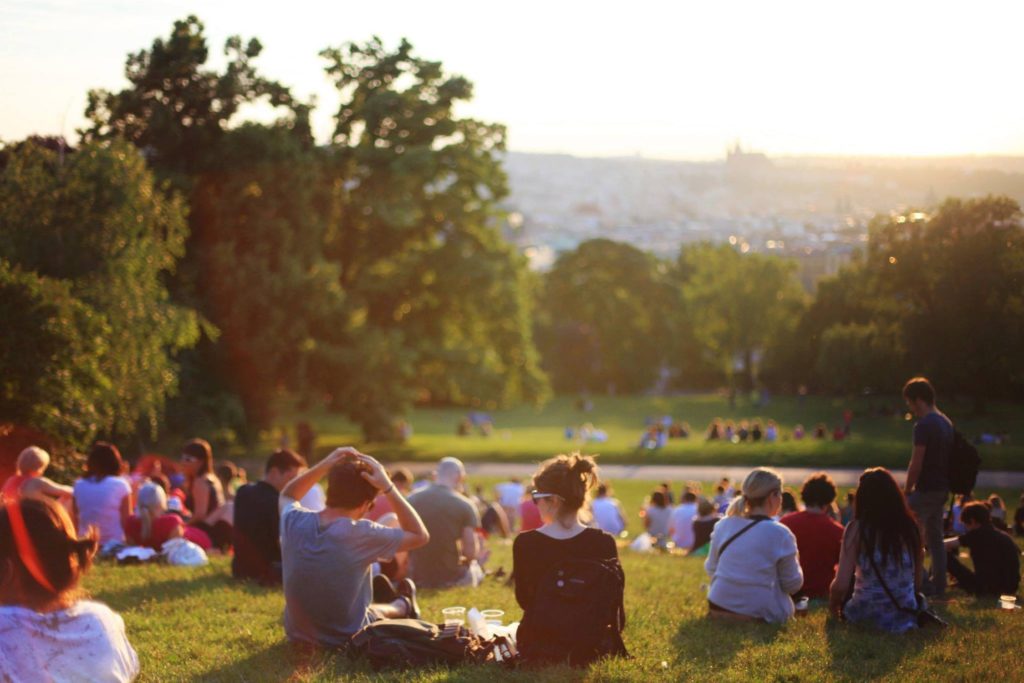 Proximity to Many local Conejo Valley Attractions
The North Ranch Center is nearby many local Conejo Valley attractions, which makes it an ideal destination for any event. This venue is located around the base of the Santa Monica Mountains, which means that there are many amazing hiking and equestrian trails just nearby. These mountains also play host to the popular M.A.S.H site where the hit TV show was filmed. The downtown area of Westlake Village is just a few minutes away, which provides guests of the venue with the ability to quickly get to the popular shops and restaurants in the city following the event.
A couple of the more famous historical destinations within the Conejo Valley area surrounding the North Ranch Center include the California missions as well as the Reagan Library, both of which are highly popular among residents of the Conejo Valley. The Ronald Reagan Presidential Library is an extremely popular destination in Southern California that hosts numerous events and exhibits that are designed to display Ronald Reagan's legacy. The library consists of more than 60 million pages of documents, thousands of video and audio tapes, over 1.5 million photographs, and around 40,000 artifacts.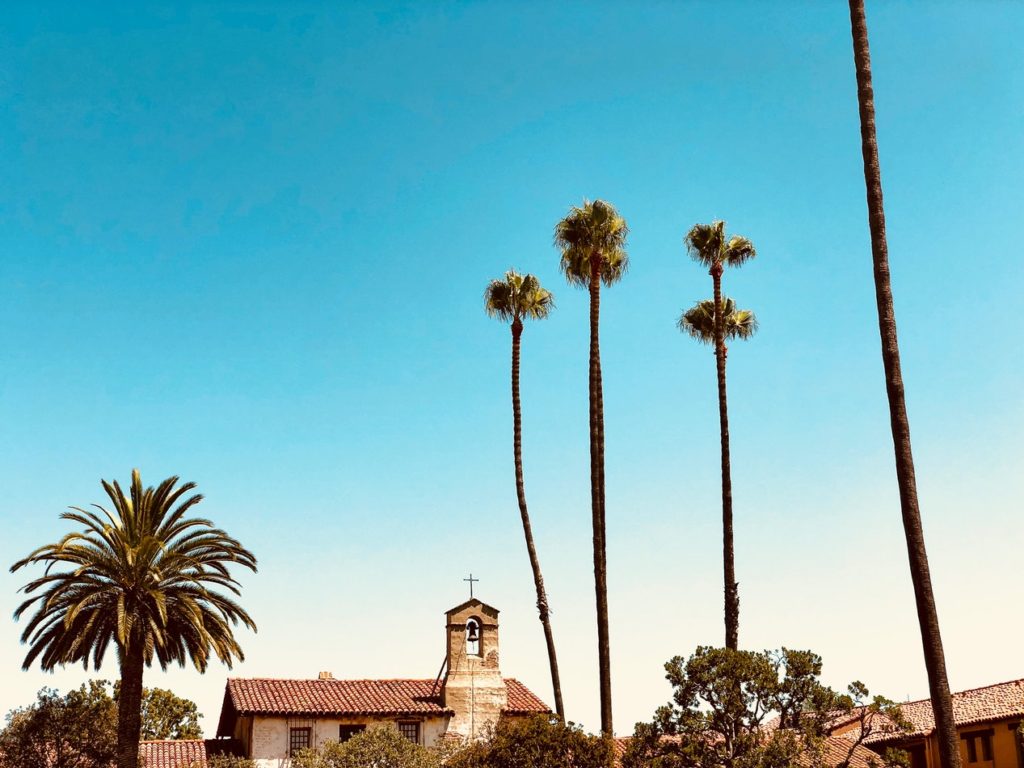 You could also consider stopping by some of the California missions, which are nearly two dozen locations throughout California that once consisted of buildings and outposts that were used as religious destinations in the late 18th and early 19th centuries. Several of these missions are located nearby the North Ranch Center. Some of the other popular destinations around this venue include the Civic Arts Center and the Adamson House.
The Civic Arts Center is a performing arts theatre in Thousand Oaks that hosts regular concerts, plays, comedy acts, magic acts, and musicals. A large number of fun and diverse events are held there every month, which ensures that you always have something new to try. The Adamson House is a historical house and gardens that's situated on six acres of land in Malibu and displays the beautiful Spanish Colonial Revival architecture. This destination has been labeled a national historic site and comes with many artifacts and collections from the 19th century that you can view while spending time there.
See What the North Ranch Community Center Is All About!
If you're thinking about holding an event at the North Ranch Community Center, you can always take a tour of the place before doing so. The office staff is available from 12:00PM-4:00PM Monday through Friday if you would like to schedule a tour. The North Ranch Center has been a popular event venue for many years, which is clearly evident by the locals who rave about this local community center. The grounds are well maintained and the building itself is kept in perfect condition between events. If you would like to take a closer look at this venue without needing to drive to the location, you can do so by visiting this site and taking the virtual tour.
There are also many photos on their website that should help give you a clear picture of what to expect from the venue as well as the size of each room. These photos provide high-resolution looks at every area within the venue.
If you're getting ready to travel to this destination, it's located at 1400 N. Westlake Blvd, which is just down the street from The Promenade at Westlake shopping center. If you're traveling down U.S. Highway 101, you'll eventually be able to turn onto N. Westlake Blvd. If you continue traveling north for just over two miles, you'll come to the North Ranch Center on the right. When you get there, you'll find that there's ample parking space just outside of the entrance to the North Ranch Center, which should be enough to accommodate all of the guests that are set to attend your event.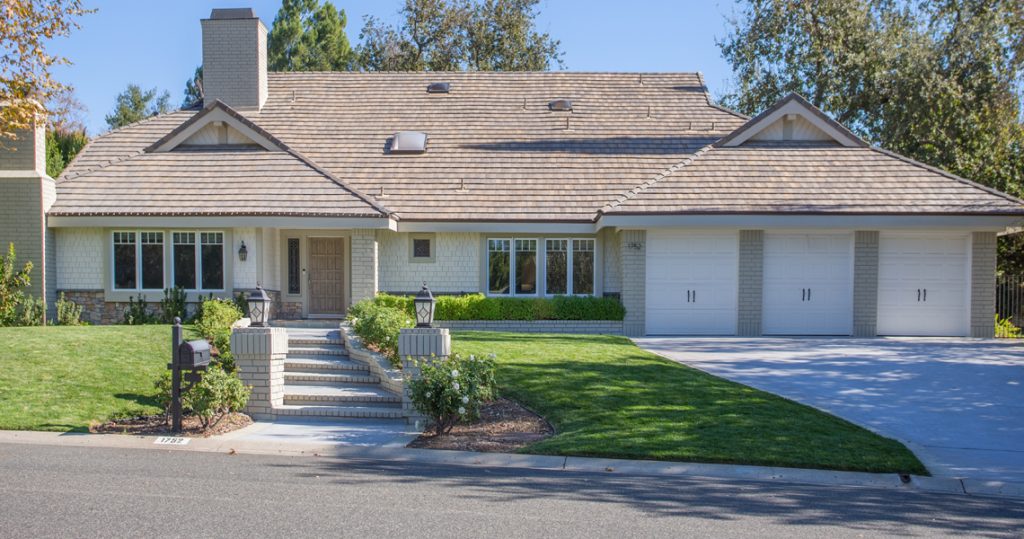 Interested in learning about North Ranch or North Ranch Club Estates for sale?
Contact our team of local real estate professionals or search our Southern California Luxury Homes for sale and we'll be more than happy to help you find the home of your dreams! Whether you're looking to buy or sell a home in the Conejo Valley, the team at Nicki & Karen Southern California Luxury Real Estate can help you get the best price for your home!