Agoura Hills is a peaceful and beautiful city in the Conejo Valley that's home to an array of fantastic things to do and places to visit when you're in the mood for some local adventure. The spectacular weather that Agoura Hills and Southern California is known for provides a great backdrop for any destination or activity you wish to partake in.
View this post on Instagram
Among the more popular destinations in the city is the Agoura Hills Recreation & Event Center, which plays host to a wide range of activities while also acting as an event venue for everything from birthday parties to weddings. This center is a staple of the community because of how well it pairs with the relaxing and laid back lifestyle that many residents of the city enjoy.
At the Agoura Hills Recreation & Event center you'll find a special space that's dedicated to senior programs, a teen center called The Garage, an event venue, and a lot more!
Events & Activities
While the entirety of the Agoura Hills Recreation & Event Center is situated across 21,000 square feet of facilities, the popular Event Center portion consists of a 3,500 square foot venue, which can play host to a wide range of different events and parties.
The center is used for a combination of public and private events, the latter of which means that all you have to do is make a reservation if you would like to host an event at this venue.
The center itself is a beautiful building with modern architecture that exudes style and sophistication. You can host almost any kind of event here, which includes parties, weddings, business conferences, and practically anything else you can think of!
As for the public events, these usually include concerts, movies, and theater shows like plays and musicals. If you're having a big get together inside the venue, you'll also be pleased to know that it's an accessible facility that meets the standards put in place by the Americans with Disabilities Act.
View this post on Instagram
If you're hosting a wedding (which is a very popular option at this venue), the center is situated in a manner that allows the ceremony to occur outdoors on the large turf area with the reception taking place indoors for a comfortable setting for your guests.
Some of the primary rooms that you'll find at this large event center include an outdoor patio, a catering kitchen, lovely outdoor walkways, and a spacious turf area that's great for looking at the stars and enjoying the wonderful Agoura Hills atmosphere. All of these areas are outfitted with premium lighting that's appropriate without being intrusive.
Unlike other event venues throughout Southern California, the Agoura Hills Event Center is available to be reserved for private events seven days a week and is only unavailable whenever events that are sponsored by the city are being held. The venue can be reserved from 9:00AM-11:00PM Sunday through Thursday and 9:00AM-12:00AM on Friday and Saturday. You can check this event calendar to determine when the venue is being used by the city.
View this post on Instagram
Sports Leagues
Numerous sports leagues are hosted here every year, the primary of which focus on basketball and softball. Whether you're a child or adult, these programs are available for a variety of age groups. By selecting the link provided, you can find out more about which leagues are currently ongoing. Contact info is also provided if you have questions about what the sports leagues entail and how you can sign up for one.
The adult sports leagues are typically available for anyone 16 years and older. Different leagues occur at different times of the year. For instance, the adult winter basketball league takes place from January to March every year. On the other hand, the adult fall volleyball league extends from September to November. Most of the sports offered for adults include multiple seasons each year, which means that different rosters are created on a regular basis to account for new members.
The four sport leagues that you can sign up for include softball, volleyball, basketball, and soccer. The sole soccer league for adults is typically available from September to November every year. Games for these leagues are played at a variety of locations that include The Agoura Hills Recreation & Event Center as well as the Thousand Oaks Community Center.
View this post on Instagram
Art Collection
The Agoura Hills Cultural Arts Council has developed an art collection known as Art in Public Places, some pieces of which are located right around the Agoura Hills Recreation & Event Center.
This art collection was first established in 1998 and is designed to display some beautiful pieces of art in permanent locations where the public can view them whenever taking a walk or visiting the recreation facilities. There are currently 18 pieces of art that are being used in this collection with several more coming soon.
If you're an art lover who's interested in different types of art, you'll find a large amount of variety in this collection. The 18 pieces extend from paintings and sculptures to murals. Each piece of art was commissioned by a different local artist in order to celebrate the artistic talent that's found right within the city of Agoura Hills.
Given the fact that these art pieces are located all throughout the city including right around the Agoura Hills Recreation & Event Center, an art tour of this collection will take you across much of the city.
The art styles that these pieces represent range from more abstract pieces to pop art and art Deco. The pieces themselves highlight an array of unique and interesting subjects that include animals, people, and nature. For instance, the "Wild Animals" piece by Joe Wertheimer is a smooth and pristine sculpture of two deer eating grass and looking around at passersby.
A piece by acclaimed sculptor Jon Krawczyk can also be found nearby the Agoura Hills Recreation & Event center, which is among the more abstract pieces in this collection. A couple of additional pieces that are located around the recreation center facilities include "When a Person Plants a Tree" and "Deer Painting", which were created by Manfred Muller and Denise Jones respectively. No matter what styles of art you like, many of them are properly represented in this collection, which is a must see for any art lover.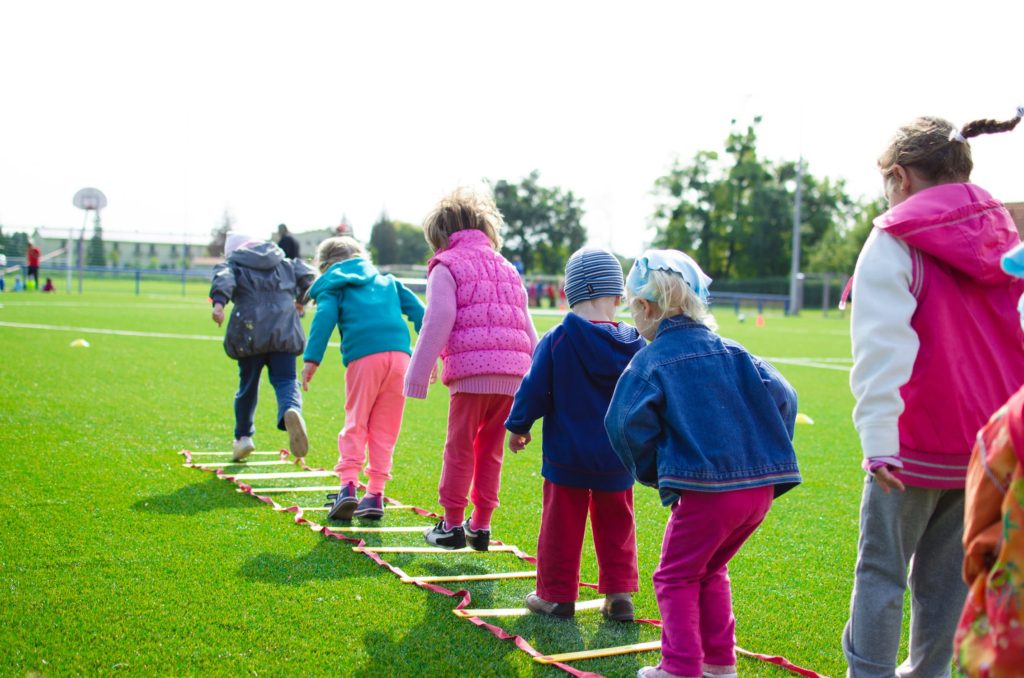 Summer Camp for Children
Likely the largest city-sponsored event at the Agoura Hills Recreation & Event center is the summer camp for children, most programs of which are held within the recreation center facilities like The Garage and the senior center.
This summer camp is usually available for children from the ages of 11-17 and is held at different intervals throughout the summer depending on which aspect of the camp your child is attending. A mandatory orientation meeting occurs at the beginning of summer to introduce children to the camp while also passing out camp t-shirts, program manuals, and schedules for any parents who've decided to volunteer.
Most programs that are available at this summer camp begin in early June and last until the middle of August. There are nearly a dozen different programs for your child to consider attending at the Agoura Hills Recreation & Event Center, which means that they should have a choice of which type of program to attend. For instance, if you want your child to learn more about responsibility and how to take care of children, you can sign them up for the Tiny Tots Day Camp or REC Club Day Camp, both of which provide young and older teenagers with the ability to learn more about leadership skills and work alongside the camp counselors in helping younger children with a wide range of fun and exciting activities.
The Tiny Tots Day Camp is available for children from 11-13 years old. Once they sign up, they will help toddlers from 3-5 years old perform simple art projects and move around in order to get some exercise. This specific camp is held on Mondays, Wednesdays, and Fridays throughout the summer from early in the morning until just after noon.
Your child could also join the Teen Coalition group, which is a type of advisory group that gives teenagers from 14-17 years old a voice. The main goal of this program is to provide different services to the Agoura Hills community while also developing leadership skills that will pay dividends in the years to come. Along with the mandatory orientation, anyone who signs up for this program will be expected to attend monthly meetings and participate in special events and city activities.
If your child would rather have fun and relax throughout the summer months, consider having them join the Teen Hang Out program, which is available for teenagers from 14-17 years old. This program always takes place in The Garage, which is a fun activity center where teenagers can play video games, watch movies on two sizable 70-inch HDTV sets, play ping-pong, and spend time with their friends.
Some of the other programs available with this summer camp include Activities Assistance at Meadowbrook Senior Living, Bingo Caller, Office Work, City Hall, and TPAC.
If you want to register for this event so that one or more of your children can attend the summer camp, you can do so at this link. All you need to do is type in the name of the activity and then register. You can also visit this link to get an idea of what to expect when your child attends one of these programs. Even though the link takes you to the signup sheet for last year's summer camp, the details of the programs within should help you and your child understand more about what types of programs are available.
Conclusion
The Agoura Hills Recreation & Event Center is just one of the many reasons residents love this community. If you're looking to buy or sell a home in Conejo Valley, please feel free to contact us and we'll help you get the best price for your home!
When you want to visit the Agoura Hills Recreation & Events Center, it's open from 7:00AM-4:00PM Monday through Friday.
Get Directions to the Agoura Hills Recreation & Event Center