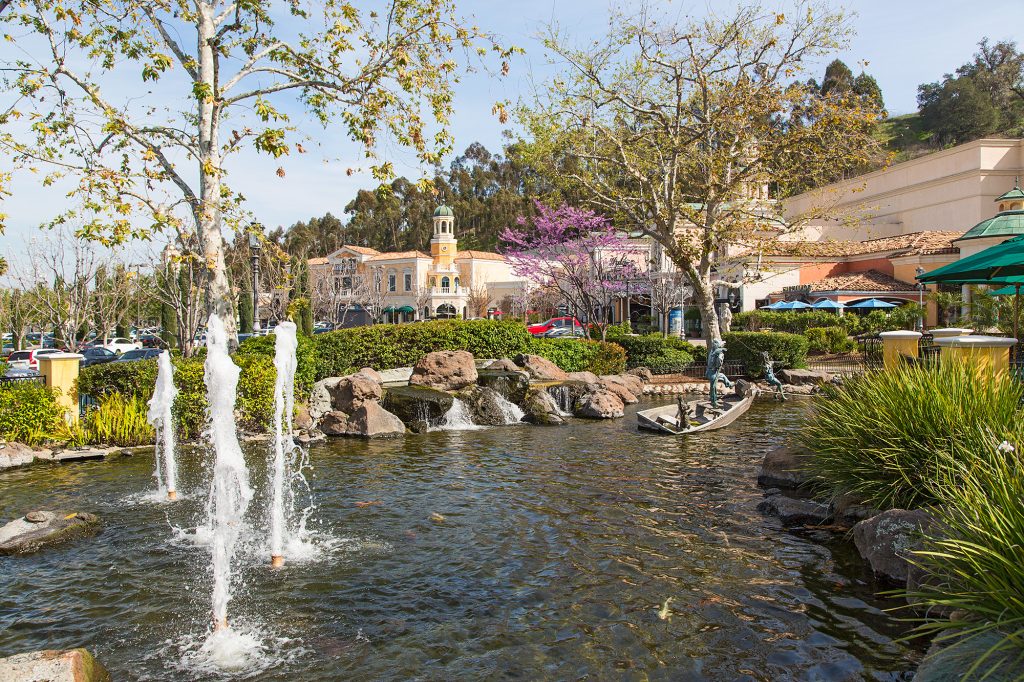 Visitors and residents travel from all over Greater Los Angeles to visit The Commons at Calabasas — the beautiful scenery surrounding this shopping center provides a fantastic backdrop for the open-air layout that you're provided with when shopping for a new pair of shoes or picking up some groceries. The shopping experience provided at The Commons at Calabasas is a luxurious one with a focus on high end products and services.
Each of the nearly two dozen stores and boutiques at this shopping destination offer premium items and services for you to sample. When you want to grab a bite to eat or would like to make a reservation for some fine dining, the restaurants at this mall provide delicious food as well as an exciting and eventful dining experience.
For the residents of Calabasas, Thousand Oaks, and much of the Conejo Valley, this spacious mall serves as a hub for shopping, local events, good food and more in Calabasas!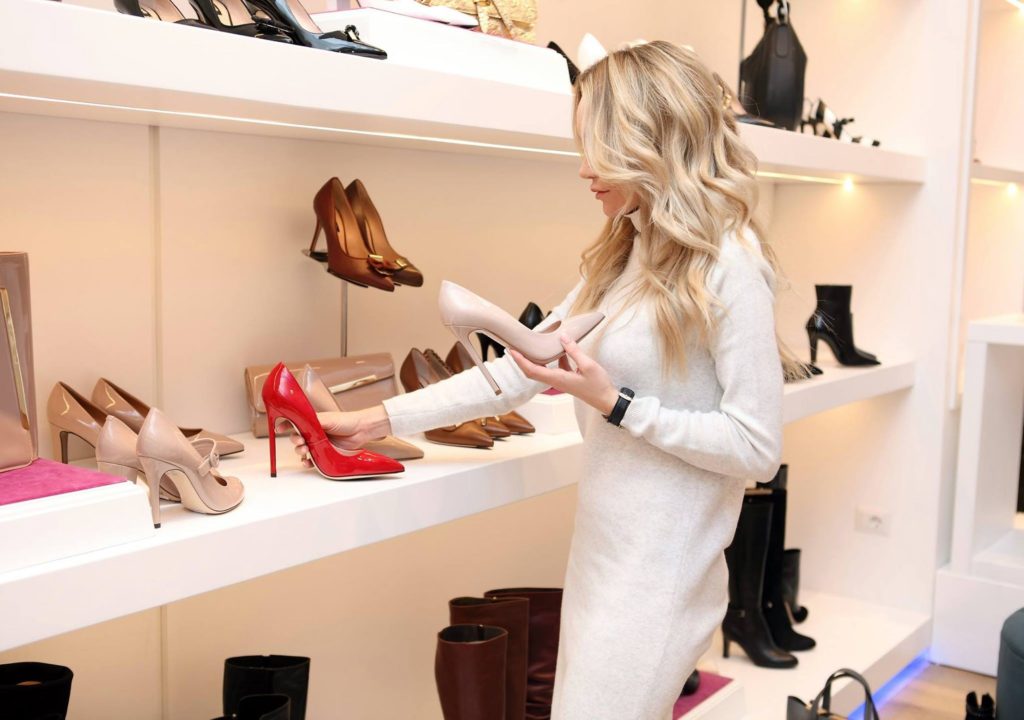 Luxury Calabasas Shopping at Its Best
When you're shopping at The Commons at Calabasas, you'll immediately notice how upscale and first-rate all the shops and restaurants are within the shopping center. This two-floor retail and entertainment complex has an open-air layout that's paired with beautiful landscaping and pristine water fountains. The shops inside of the mall have the same premium atmosphere as the rest of the destination.
Excluding the movie theater, there are 21 distinct shops at this mall that you can visit, which extend from well known global stores of famous brands to smaller boutiques. Many of these shops focus on providing visitors with the latest trends, which allows you to obtain fashionable clothes, popular beauty products, and useful home goods.
If you're interested in fashion, the top stores at The Commons include Kate Spade, White House/Black Market, and Lululemon. For all of your beauty product needs, consider visiting such upscale stores as Sephora, Drybar, and Beauty Collection. You could also stop by Ralph's for your household and grocery needs or Barnes & Noble if you'd like to pick up a new book or magazine.
No matter which of these shops you're interested in visiting, you'll be presented with lovely Mediterranean architecture amidst a laid back and relaxing atmosphere. Locals who shop here love how open and beautiful the shopping center is, which is what makes this destination a great place to just walk around and take in the scenery or socialize with friends. They also enjoy how easy it is to find good parking as well as the fact that it's never too crowded, which is due in large part to the layout of each store. For instance, Barnes & Noble has a two-floor layout with ample room for reading.
Whether you want to purchase luxury clothing at Kate Spade or would like to select some high end beauty products at L'Occitane En Provence, The Commons at Calabasas is home to nearly two dozen luxury shops for you to visit, which can be viewed in more detail on the Commons at Calabasas shopping directory. If you'd like to better visualize the layout of the store before you visit, take a look at this interactive map — from here, you can find the exact placement of each store as well as what types of stores are available at the mall.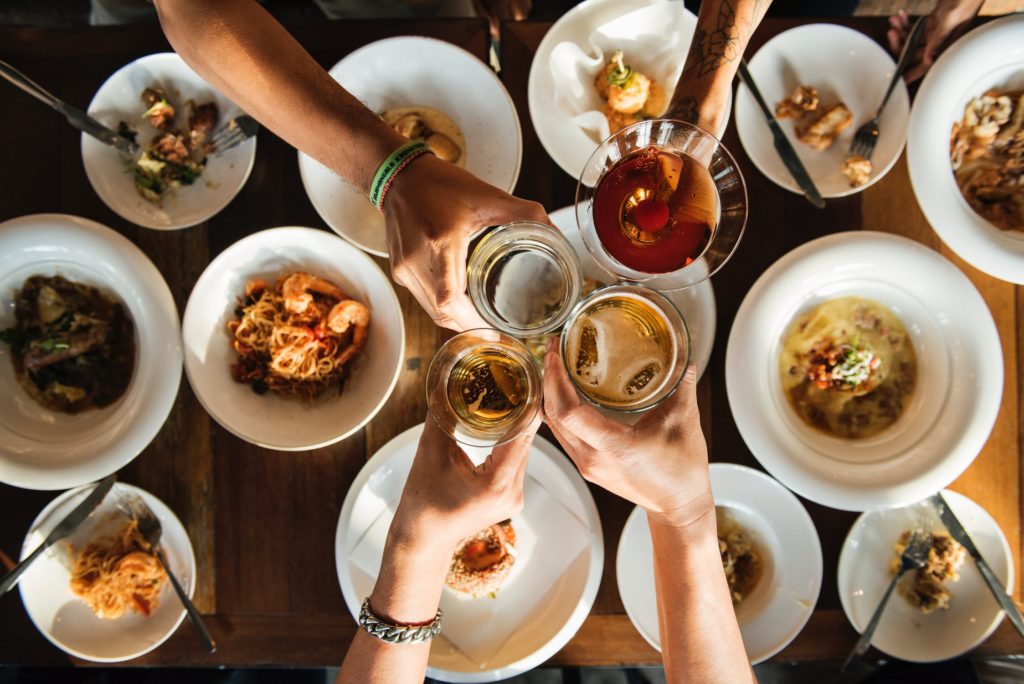 Premier Calabasas Restaurants and Dining
The restaurants at The Commons at Calabasas are almost as popular among residents of the city as the actual shops at the mall. These restaurants offer a wide range of experiences and cuisines, which ensures that each visit you take to the shopping center is unique. The restaurants at The Commons extend from small and cozy cafes to elegant fine dining options. When you're looking for a place where you can get a quick bite to eat or some coffee before heading off to work, some fantastic cafes at the mall include Starbucks Coffee, the Barnes & Noble Cafe, Marmalade Cafe, and the Corner Bakery Cafe. The fine dining options that you can select from include Toscanova, Le Pain Quotidien, and King's Fish House, which focus on Italian, French, and American cuisine respectively.
A few of the more casual eateries that you might want to check out when visiting The Commons at Calabasas include SunLife Organics, Pick Up Stix, and Fresh Brothers, the latter of which offers pizza, wings, slider, and salads that are made using fresh and organic ingredients. Consider stopping by Jeni's Splendid Ice Creams or See's Candies when you want some delectable chocolates, candies, or ice cream to satisfy your palate!
You could also think about scheduling your visit around one of the special events that are hosted at these restaurants from time to time. For instance, a charity event called Ice Cream for Breakfast Day is set to be held at Jeni's Splendid Ice Creams on February 2. Children's cooking classes are also held at this shopping center throughout the year, which provides your children with the opportunity to learn more about the art of cooking. These classes are special because they also integrate such subjects as history math, and science into the lessons.
People who have dined at the premier restaurants at this destination like how varied the restaurants are and how most restaurants include patio seating that allows them to take in some fresh air while enjoying a meal. Whether you're interested in tasting delicious sushi at Sugarfish by Sushi Nozawa or want to pick up something light at the Marmalade Cafe, the dining options at The Commons at Calabasas offer something for everyone.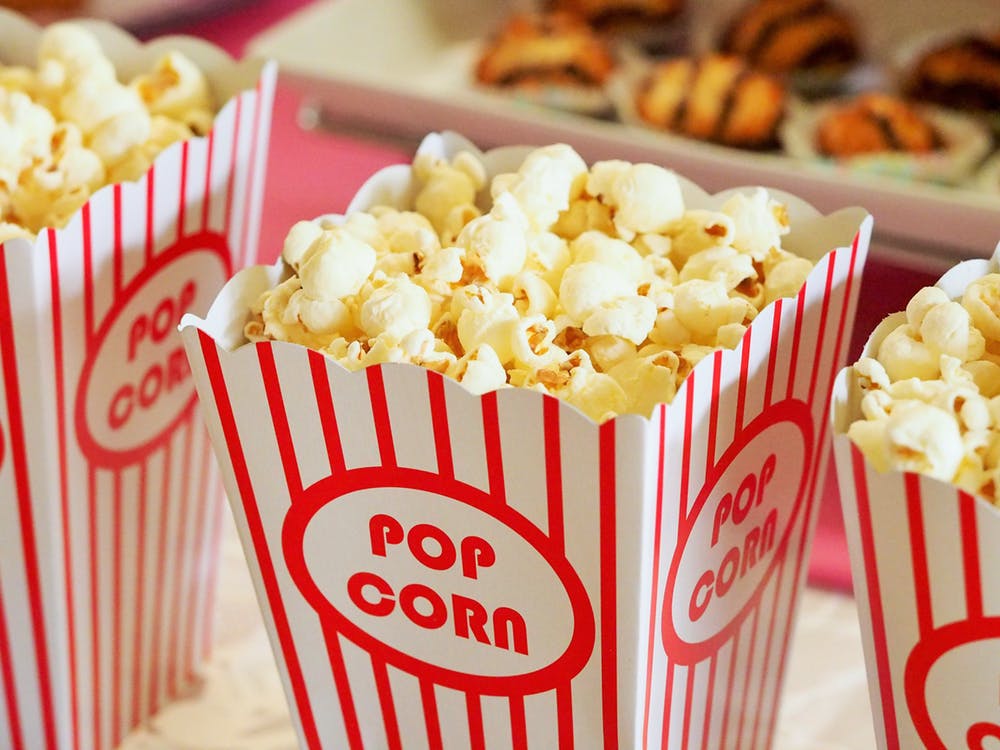 Catch a Flick at The Commons at Calabasas!
When you're in the mood for cinema entertainment, The Commons at Calabasas houses a movie theater that's among the most popular in the Conejo Valley. Along with the upscale shopping and dining experiences provided at this shopping center, the movie theater is also made to provide visitors with a deluxe experience when compared to other traditional movie theaters.
Some of the primary amenities and features that can be found at this theater include premium recliner seats, the ability to watch a movie in Real3D, and an expanded menu of gourmet concession items. If you want to be able to sit wherever you want when seeing a much anticipated film, you can reserve the seats of your choosing by using the advanced ticketing option offered at the theater or booking online.
The plush recliner seats come with a thick leather upholstery over an extensive amount of padding and are outfitted with small wooden trays that make it easy to eat larger meals. When you're planning to see a movie at this theater, the types of films that are played there include all of the latest blockbusters and popular films as well as smaller independent films that have a lower theater count across the country. There are six screens at the theater, which means that there are a total of six films that play at any given time.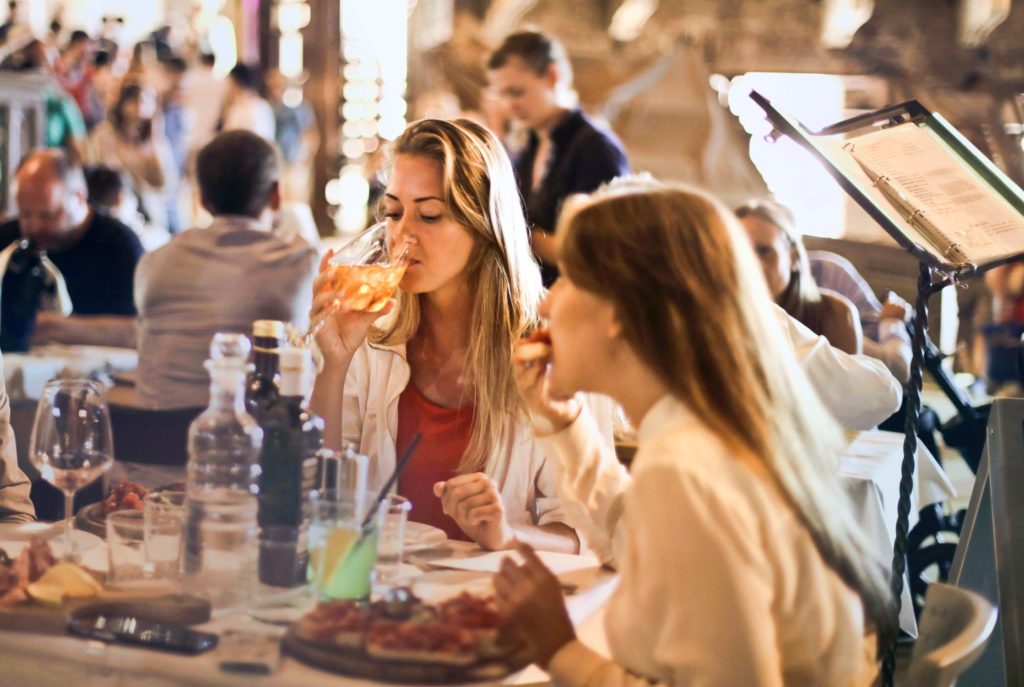 Events at The Commons at Calabasas
One Aspect of The Commons at Calabasas that makes it special is that it offers a wide array of intriguing and exciting events throughout the year that can be enjoyed by people and children of all ages. Some of the events are store-specific events that occur within the individual store, while a variety of the events are hosted by the mall itself, which ensures that you have a full calendar of events to select from for your next visit. If you want to celebrate a bachelorette party or birthday party, Sephora is offering a Host Your Party option that can be booked at certain intervals from now until the end of February.
A great family event that you might want to look into is the Calabasas Mommy Meet and Greet and Story Time event that's being held at the mall from January 25 until April 26, 2019. These meetups occur on the last Friday of every month and are designed to provide a fun environment where children can play and moms can socialize. Some other event types that you'll find on the monthly event calendar at The Commons at Calabasas include yoga, beauty, and food events!
Locals who frequent The Commons enjoy how there are events for both children and adults alike. If you are looking to stay in touch with the events that are being held at the mall during the year, click and bookmark the Commons at Calabasas events page, which will take you to the full event calendar. From here, you can sort events by month or type of event, which could be something like entertainment, fitness, or beauty.
Visiting The Commons at Calabasas
Get directions to the Commons at Calabasas
When you're thinking about visiting The Commons at Calabasas and want to be prepared for the visit ahead of time, this shopping center is located at 4799 Commons Way in Calabasas. Getting there is easy since the mall is located just off of the Ventura Fwy. The exit that you take off of Ventura Fwy. will either take you to Valley Circle Blvd. or Parkway Calabasas. If the exit places you on Parkway Calabasas, you'll turn left onto Calabasas Rd. almost immediately and will find The Commons at Calabasas on your right.
When exiting the freeway at Valley Circle Blvd., take a left and the road will soon become Mulholland Dr. You'll need to turn right onto Calabasas Rd. before eventually finding the shopping center on your left. The shopping center is also just a couple minutes away from the popular Leonis Adobe Museum and a few miles from the beautiful Woodland Hills Country Club.
Once you've arrived at The Commons at Calabasas, you'll find that there is a vast parking lot with ample room for parking no matter when you visit. If you're thinking of visiting with your children, consider doing so on Tuesday at 6:00PM. Each Tuesday night, the Kids Club is hosted at this shopping center, which is a fun event and activity center in the mall where children can listen to music, play with arts and crafts, dance, and enjoy a wealth of additional entertainment options!
The Kids Club runs from march through October every year. If you have any questions about the kids club or any of the shops at The Commons at Calabasas, you can contact them at (818) 637-8922 or can send a message at this link. The Commons at Calabasas is open to the public from 10:00AM-8:00PM Monday through Thursday, from 10:00AM-9:00PM on Friday and Saturday, and from 11:00AM-7:00PM on Sunday.