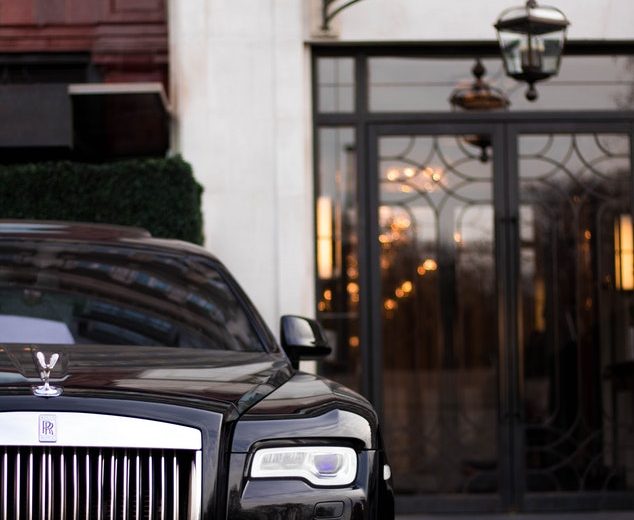 The Oaks Calabasas is among the most popular communities in California for an array of reasons that extend from the beautiful Southern California weather to the numerous fantastic shopping centers in and around the area. The luxurious yet pleasant lifestyle that's afforded to residents in Southern California is on full display in The Oaks community.
This community is just nearby Downtown Los Angeles, which is why many people choose to live in the suburbs of Calabasas. The close proximity to Los Angeles provides you with the benefits of living near the excitement while also allowing you to get away from the hustle and bustle of the city.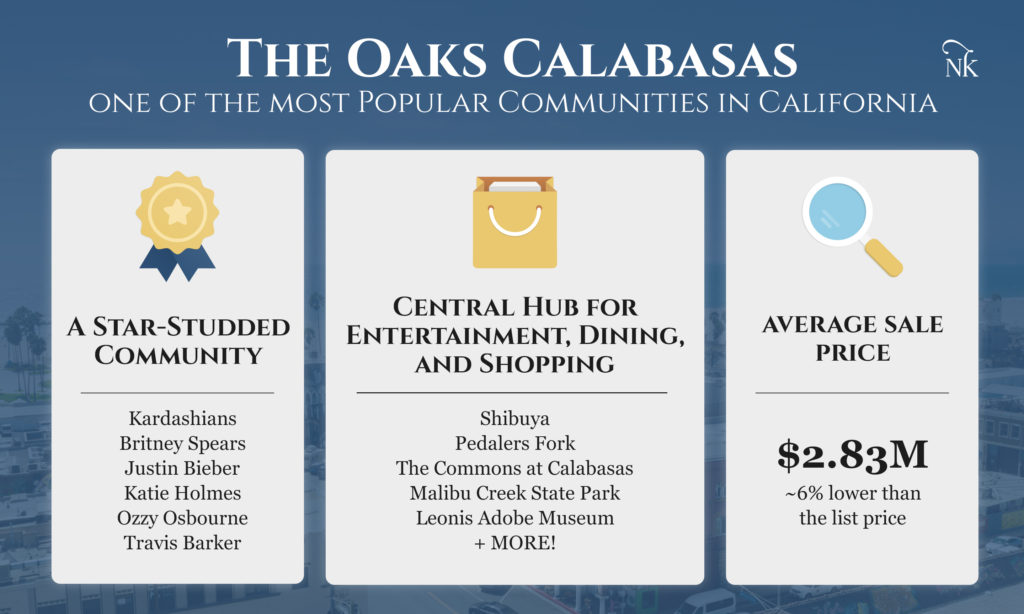 Many notable celebrities call this community home because of its heightened privacy and security as well as its picturesque landscapes, all of which is provided to you from the backyard of a spectacular luxury home. All of the homes in this community are stylish and well made, providing you with the opportunity of finding your dream home. The community of The Oaks Calabasas is the ideal residential destination when you want to live in the height of Southern California luxury.
A Star-Studded Community In the Heart of Calabasas
View this post on Instagram
The Oaks Calabasas is likely the most star-studded community in all of California. Some of the notable celebrities who currently live there or have lived there in the past include the Kardashians, Britney Spears, Justin Bieber, Katie Holmes, Ozzy Osbourne, and Travis Barker. Much of the hit TV show "Keeping Up With the Kardashians" was filmed in The Oaks as well as the surrounding shopping and dining venues like The Commons at Calabasas, which is a local shopping mall and hotspot for locals and celebrities alike.
It's not difficult to understand why many celebrities choose The Oaks as their destination of choice when looking for a place to settle down. The homes in this community are known for luxurious layouts and architecture and come with a large number of stunning features. These properties are also built in a variety of different styles that allow you to select the one that best matches your personality and design preferences. While many of these homes are built in the popular Southern Mediterranean style that's known for its red tiled roofs and white color schemes, some of the additional styles that you can find in this community include the American Craftsman and contemporary styles.
The homes in this community are also know for their amazing features and amenities afforded by becoming a resident of this community. When considering exterior amenities, a large number of these properties are comprised of swimming pools, ornate water fountains, and spacious lots. Vast outdoor patios are common and are typically large enough to be used as kitchens and dining areas.
The interior amenities can differ substantially depending on the type of property you select and the price point that the home is purchased at. Some of the features that you can expect to find in these homes include gorgeous theater rooms with large screens for watching your favorite movies and TV shows, fireplaces, billiards rooms, personal fitness centers, and security systems. With the amount of variety that can be found in these homes, you'll be sure to find a home that offers everything you're looking for.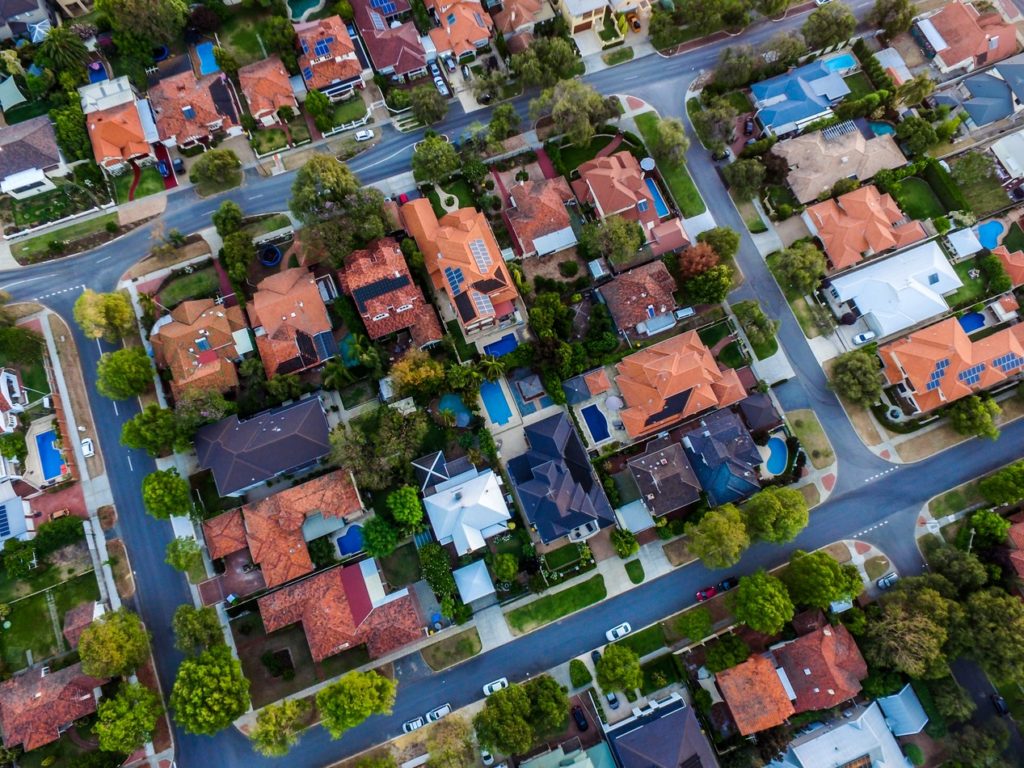 Rising Home Values In a Luxury Community
The real estate market in and around The Oaks luxury community is a booming one that exhibits no signs of slowing down. The vast majority of the homes in this community are estate homes that are notable for having large lots and expansive floor plans. There are also ranch-style homes to consider in the area. The designs and layouts of these homes differ substantially to provide you with many distinct options. All of the properties in this community are comprised of single-family homes, which can extend from 3,000-11,000 square feet in size.
This community has historically been a strong performer in the Southern California real estate market and is continuing to see growth in a number of areas. The average sale price for a home in The Oaks community is situated at $2.83 million, which is around six percent lower than the list price and is an 18 percent increase over the average sale price at the same time last year.
The increases in average sale price have been largely consistent over the past five years, which means that you shouldn't expect home prices to fall suddenly. Another way to look at the rising home values in The Oaks community is by focusing on the sale price per square foot, which is currently at $583 for a year-over-year increase of 20 percent.
The average days on market for estates in The Oaks community is sitting at 126. While this number might seem high, it's important to understand that every home in this neighborhood has a value of at least $2 million, which means that the homes will invariably stay on the market for a lengthier period of time.
However, this doesn't indicate that homes can't sell quickly. For instance, two of the most recently sold homes in The Oaks were only on the market for 24 days and 15 days before being sold, which goes to show how popular the community is right now. Homes in this community typically range in price from around $2-$11 million.
While the homes in this community are known to be great places to live, they also are purchased as investment properties. There are many real estate markets across California and the greater United States that are relatively volatile, which means that it can be difficult to make a good purchase. A volatile housing market means that the homes in such a housing market are unable to properly retain their value. You might purchase a home at what you thought was a competitive price only to find that the value for the property drops substantially the very next year.
However, The Oaks Calabasas real estate market is historically a consistent one. The home values increase with each passing year, which heavily reduces your risk of purchasing a home as an investment property. If home values continue to increase for the next five years at even half of the 18 percent increase of last year, you would likely be able to make a favorable profit when eventually selling the home.
No matter what reason you wish to purchase the home for, the strong real estate market in The Oaks means that you'll be making a sound investment.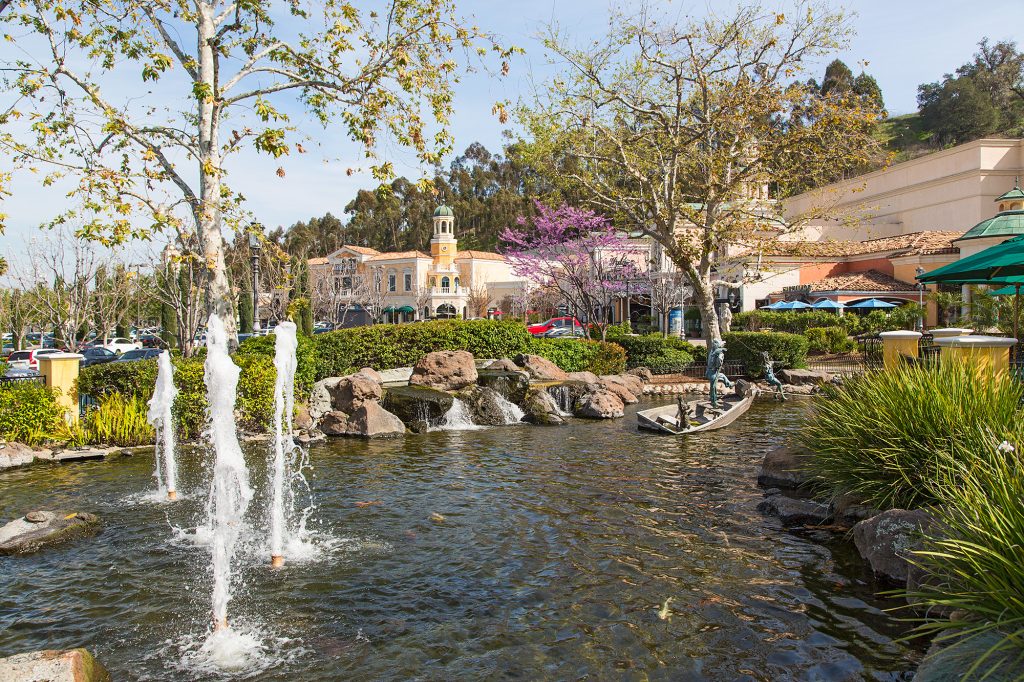 Calabasas As a Central Hub for Entertainment, Dining, and Shopping
Another reason that The Oaks Calabasas is among the most popular communities in California is because Calabasas as a whole serves as a central hub for entertainment, dining, and shopping. Whether you're looking to go out to eat or want to watch a movie and take in some local entertainment, some of the best destinations in Southern California are located in and around the Calabasas community.
The fantastic reputation of these destinations has made the city of Calabasas more popular among prospective homeowners as well as the people who live there. Residents know that they often don't need to travel to Los Angeles whenever they're looking for premium dining, shopping, or entertainment options. Calabasas also has close proximity to both Thousand Oaks and Westlake Village to the west and is only a short drive east to Downtown Metropolitan Los Angeles. Living in Calabasas gives you prime access to all of these areas.
Pedalers Fork is a very modern and unique restaurant that acts as a coffee shop, bike shop, bar, and organic eatery all in one location. The menu is based around New American cuisine with such dishes as truffle pizza, pulled pork shoulder, and Mary's free range chicken. The setting of this restaurant is another reason as to why it's highly popular. It's set in a rustic space with ambient lighting and wood accents all around, which makes it a great place to socialize with friends while grabbing a bite to eat.
Shibuya is an intimate restaurant in the heart of Calabasas that offers a menu of sashimi, rolls, and sushi. They open up for lunch and dinner and provide visitors with delicious plates of albacore sushi, sea bass cut roll, crispy rice tuna, and many other wonderful food items. Given the popularity of this restaurant, you should try to get there early to avoid a long wait.
The Commons at Calabasas is among the top shopping destinations in Southern California because of the upscale experience that it provides. When you arrive at this destination, you'll immediately be drawn to its beautiful Mediterranean architecture, the lovely fountains, and the distinctive open-air layout. This retail and entertainment complex is spread out over 250,000 square feet, which means that you'll likely want to take multiple visits to experience everything that the mall has to offer. There are over two dozens shops and stores within The Commons at Calabasas as well as more than a dozen restaurants and cafes. The selection of stores includes favorites like Diane's Beachwear and Sephora as well as lesser known locations such as Siany and Toy Crazy. You can also see a movie at the Edwards Grand Palace for a luxurious theater experience.
Malibu Creek State Park is a vast recreational park in the Santa Monica Mountains that's located just nearby Calabasas and The Oaks community. The park offers something for everyone to enjoy. If you love to spend time outdoors, you can go hiking, biking, kayaking, rock climbing, camping, horseback riding, and birdwatching. You could also visit the M.A.S.H. Site, which is the primary location where production of the popular TV show was filmed from 1972-1983. The park stretches out over more than 8,000 acres oak savannas and tallgrass prairies, which makes it a perfect destination for taking pictures.
Leonis Adobe Museum is a sprawling living history museum and monument that's among the oldest surviving buildings in Southern California. A visit to this location provides guests with a look at what the old west was like in the latter 1800's. You'll be able to experience the California ranch lifestyle while you tour a beautiful Victorian-style home. There are numerous exhibits on display that offer a closer look at how activities like brick making and baking were done in the 19th century. You'll also spot some animals on your trip to the museum, which includes Percheron horses, sheep, goats, and pristine white doves.
Conclusion
With an abundance of things to do and see while maintaining the privacy and security of a guard gated community, it's no wonder The Oaks Calabasas is one of the most popular residential communities in Southern California. If you're in the market for a Southern California luxury home, The Oaks Calabasas should be at the top of your list!
Contact Nicki & Karen Southern California Luxury Real Estate today and let us help you find the home of your dreams!
Interested in browsing other Southern California luxury communities? View all of our featured luxury homes for sale.