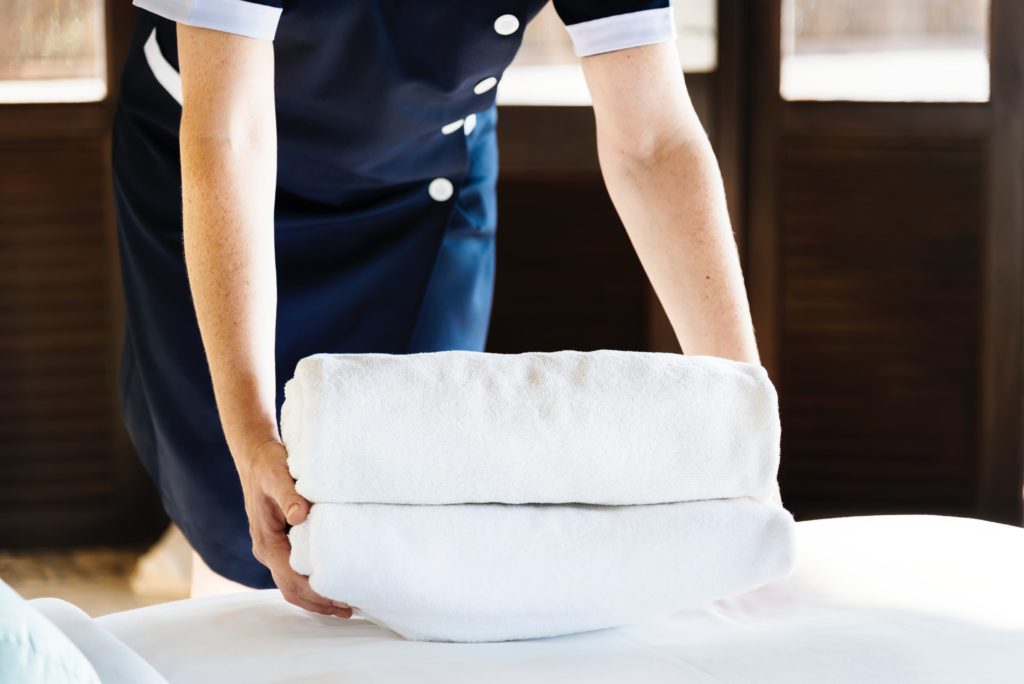 Cleaning a home is invariably going to be a time-consuming task. Whether you work a full-time job and just don't have the time to clean your home or are simply unable to for any number of reasons, it's recommended that you seek professional housekeeping services to ensure a clean and tidy home.
Housekeeping is a lengthy process that's made all the more difficult with a larger luxury home, which is why there's no reason not to hire someone to do the job for you (or at least help)! By hiring professional housekeeping services, you'll be able to save an ample amount of time and frustration and spend the little free time you do have with those that matter most.
However, not every professional housekeeping service is the same. Some cleaning service providers are much more reputable and experienced than others, which is why it's essential that you shop around before making your decision. Make sure that you choose the right cleaning service for your home and understand the types of services that they provide. The following is a detailed look at six of the top housekeeping services in Ventura County!
1. Cookie Bear Housekeeping Service (5.0⭐ Rating)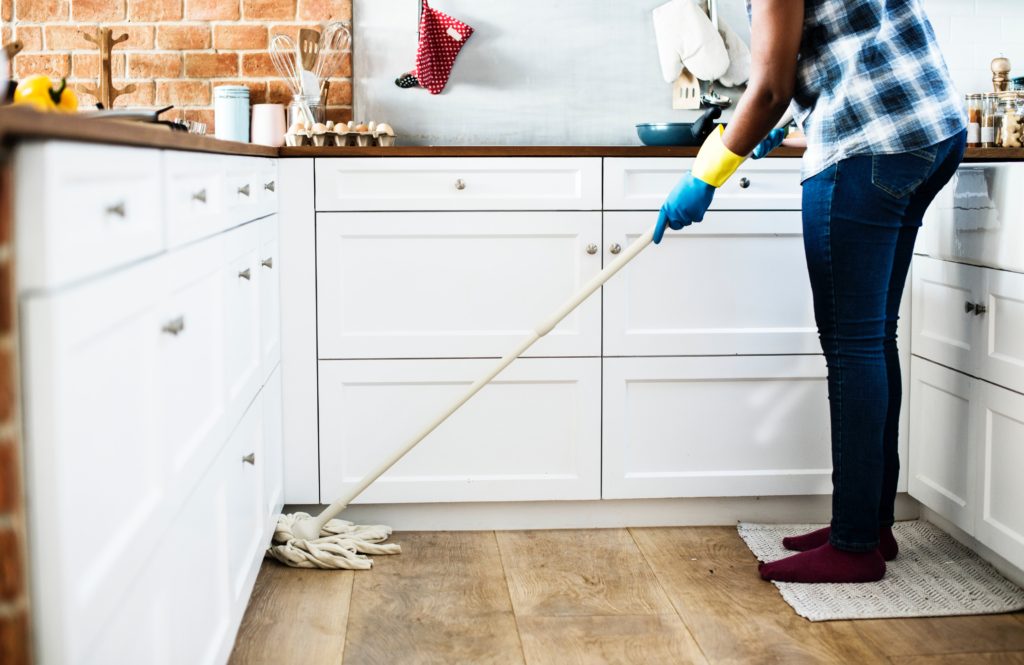 Cookie Bear Housekeeping Service is a highly rated cleaning service that has locations in Los Angeles, Orange, and Ventura Counties. Their employees are known for being professional, trustworthy, and reliable at all times, which ensures that customers can be confident when selecting their services.
While their cleaning services are separated into ten separate offerings that include closet cleaning, apartment cleaning, move-out cleaning, and office cleaning, their primary housekeeping service is standard home cleaning, which can be applied to any type of home no matter the size. They clean bedrooms, bathrooms, kitchens, cabinets, and living spaces.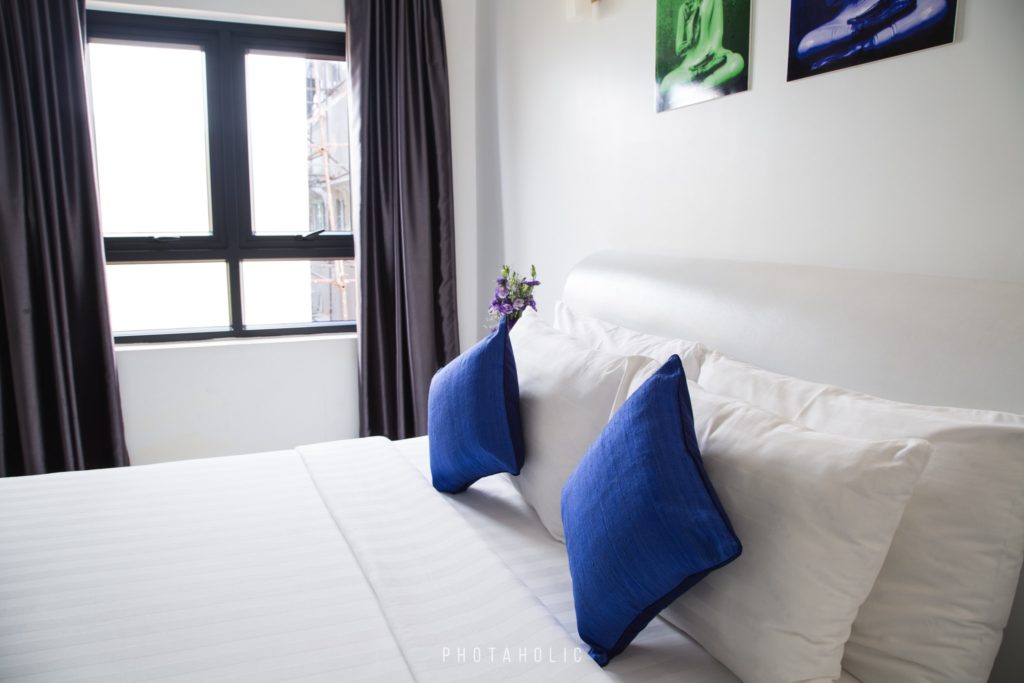 Their cleaning services can be customized to fit your needs. For instance, they can provide your home with a light cleaning or deep cleaning depending on your preference. Their pricing structure is very straightforward with prices of $100 or more for two hours, $150 or more for three hours, and $200 or more for four hours.
Along with their great pricing structure, this cleaning service also offers a 20 percent discount to new customers, which means that you can try out their home cleaning services without needing to spend too much money to do so. In the event that you're interested in hiring Cookie Bear Housekeeping Service to clean your home, call them today at (818) 856-1661.
Read Karen Z.'s review of Cookie Bear Housekeeping on Yelp
2. CastleCleaners (4.4⭐ Rating)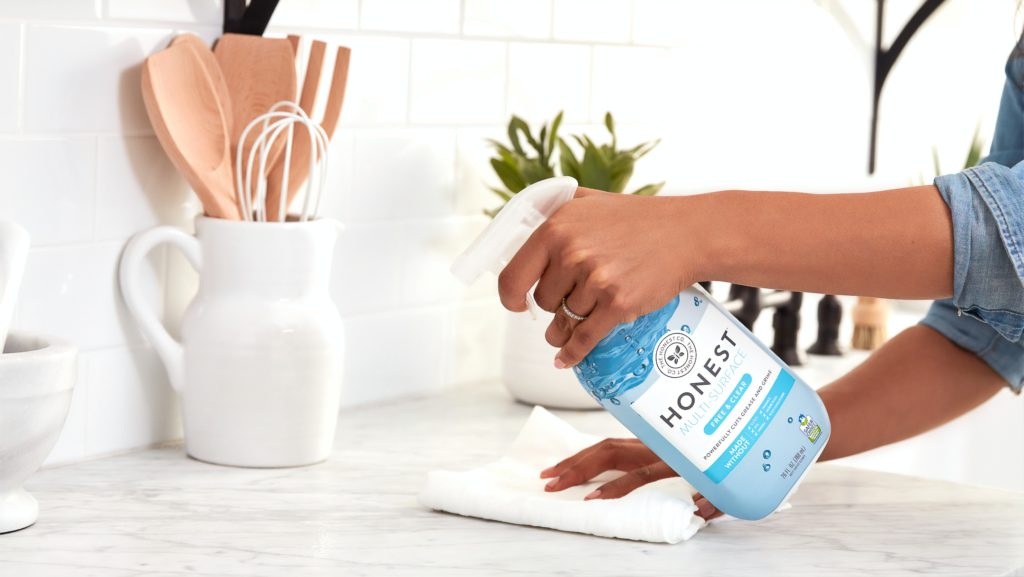 CastleCleaners is a cleaning service in Westlake Village that offers a wide range of home cleaning services that extend to window cleaning, carpet cleaning, and pressure washing. The standard house-cleaning services that they offer can be scheduled on a one-time or routine basis. If you're about to place your home on the market, their home cleaning services can prep your home for sale.
In the event that you've recently held a party or event at your home, they can provide you with extensive cleanup services. The same is true if you're home has recently been constructed or renovated. Their cleaning experts are known for being meticulous and thorough no matter the size of the home that they're cleaning.
If you request a quote for their services on Yelp, they will respond within 50 minutes and have a response rate of 100 percent. When you fill out the online form that's found on their website, they will answer your query within 15 minutes, which means that you can schedule their cleaning services quickly. To find out the price of these home cleaning services, you will need to first request a quote. If you're interested in what CastleCleaners offers to customers, you should contact them today at (866) 478-9783.
Read Robert R.'s review of CastleCleaners on Yelp
3. Cindi's Dust Bunnies Cleaning (5.0⭐ Rating)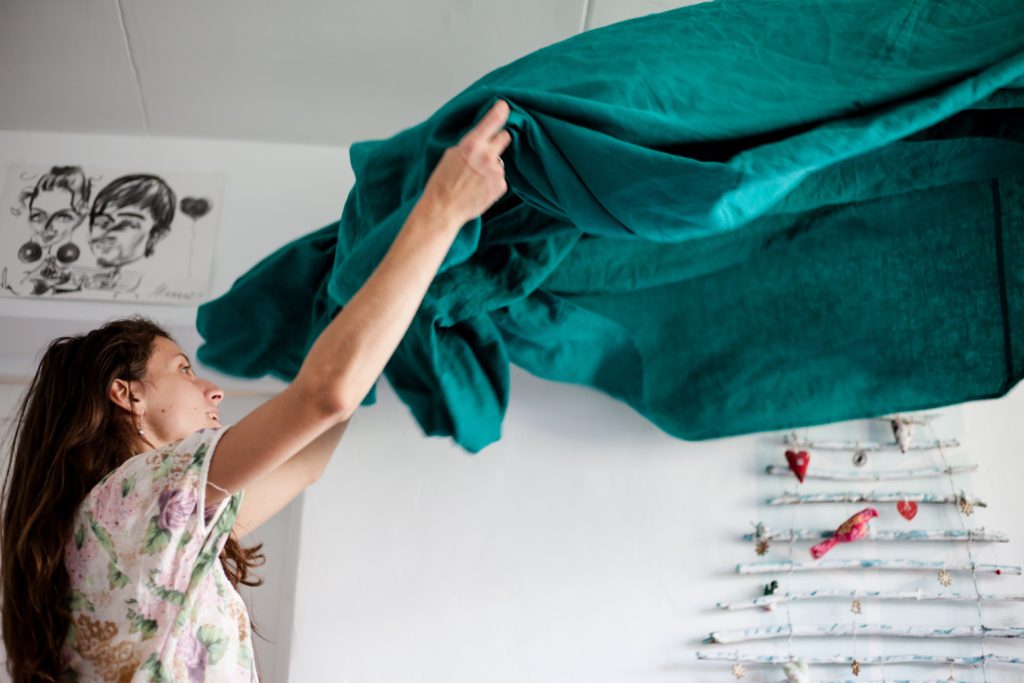 Cindi's Dust Bunnies Cleaning is a fantastic housekeeping provider in Simi Valley that offers detailed home cleaning services. When you schedule their cleaning services, you can select a one-time cleaning or create a schedule wherein your home is cleaned on a regular basis.
While their cleaning services are very straightforward and are essentially centered around providing the home with a deep clean, they will also provide customers with additional services based on the needs that they might have. When you want to schedule their housekeeping services, you will need to either call them or request a quote via Yelp.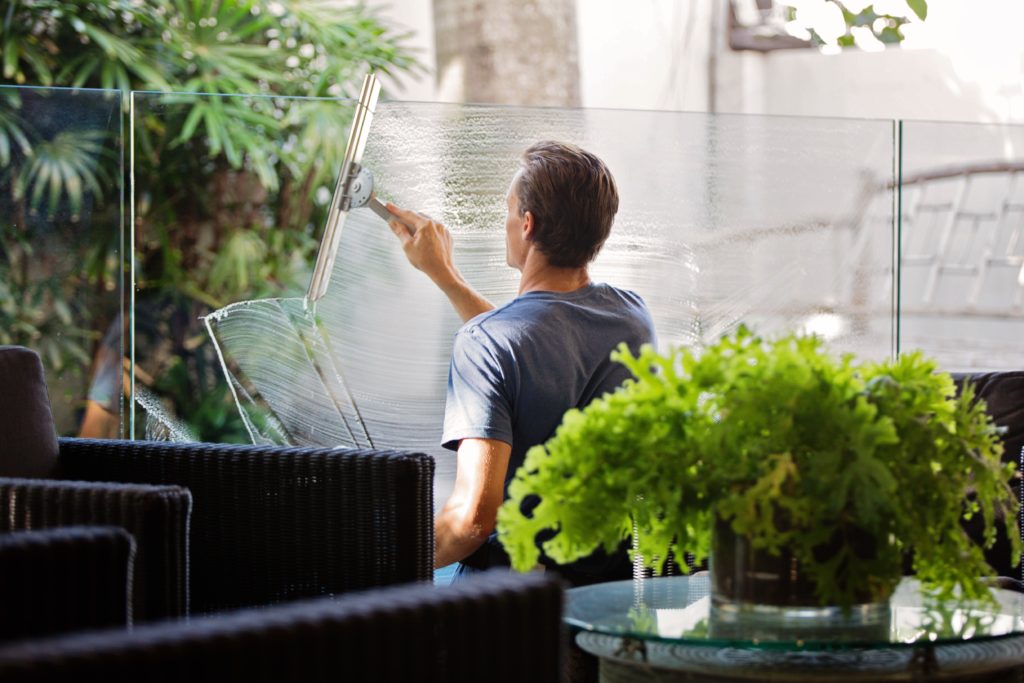 They will get back to you within 30 minutes and have a response rate that's above 90 percent. Customers who have used this cleaning service in the past love how personable and friendly the workers are. They are also known to be prompt, honest, and receptive to feedback, which practically ensures that you will be satisfied with their customer service.
In order to determine what the costs are going to be to have your home cleaned, you will need to request a quote. Their pricing varies depending on the size of your home and the number of rooms that need to be cleaned. Now that you know about the types of housekeeping services available through Cindi's Dust Bunnies Cleaning, you should schedule one of these services by contacting them at (805) 300-7009.
Read Paul D.'s review of Cindi's Dust Bunnies Cleaning on Yelp
4. Amy's Housekeeping Services (4.4⭐ Rating)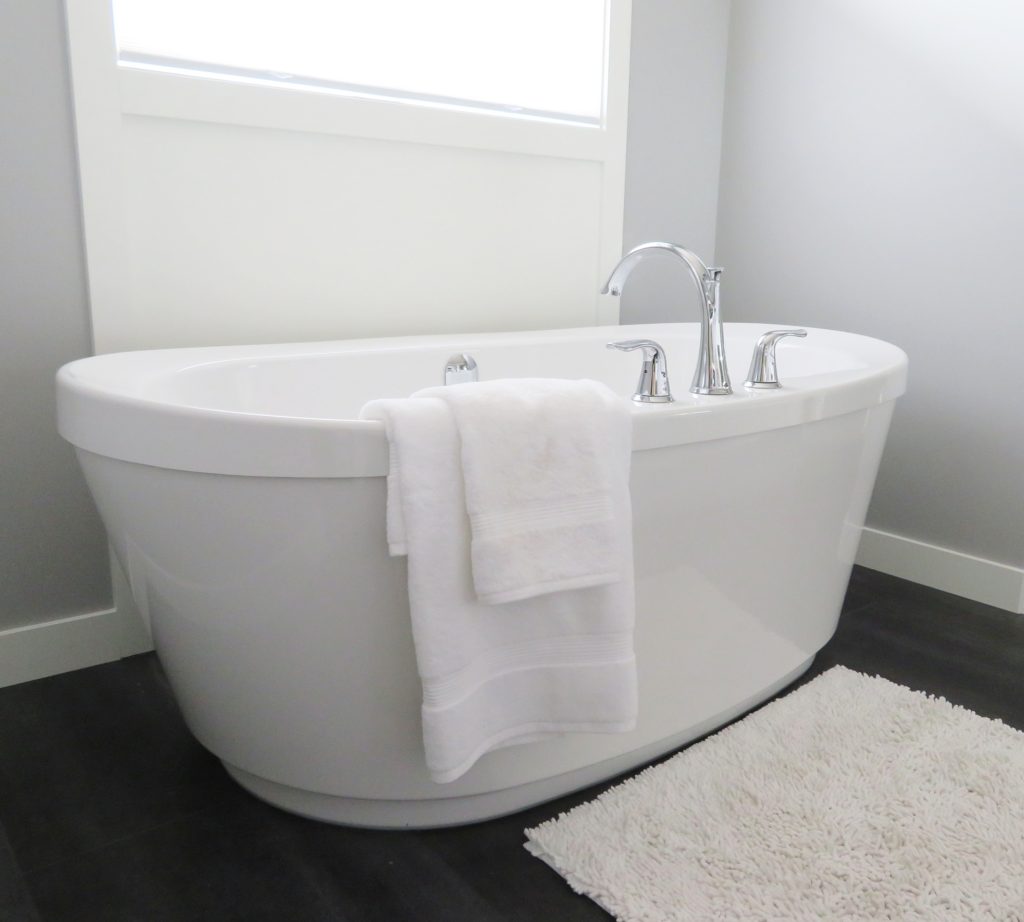 Amy's Housekeeping Services is a house cleaning provider in Los Angeles that offers an array of cleaning services for homeowners in Ventura County. Along with the standard deep cleaning, move in/move out cleaning, and furniture cleaning services that they offer, the many other services that they provide include glass door cleaning, carpet cleaning, bathroom cleaning, vacuuming, desk cleaning, post-construction cleaning, and window cleaning. They are known by customers for paying strict attention to detail and properly cleaning even the toughest of stains. They are also efficient with their work and won't displace you for too long.
Before you select one or more of their cleaning services, it's recommended that you obtain a quote because of how varied their prices can be. The services and prices are based on a variety of factors that include the pets in your home, clutter, living conditions, and square footage of the home. While the prices can vary significantly, a great benefit of this pricing structure is that the services they offer can be fully customized to your cleaning needs and budget.
When you request a quote for one or more of their services, they have a general response time of 40 minutes and a response rate of 100 percent, which means that they will assuredly get in touch with you. If you find that Amy's Housekeeping Services sounds like the best option for your housekeeping needs, call them now at (747) 800-7376 to learn more about how they can clean your home.
Read Dan K.'s review of Amy's Housekeeping Services on Yelp
5. Maid VIP (4.5⭐ Rating)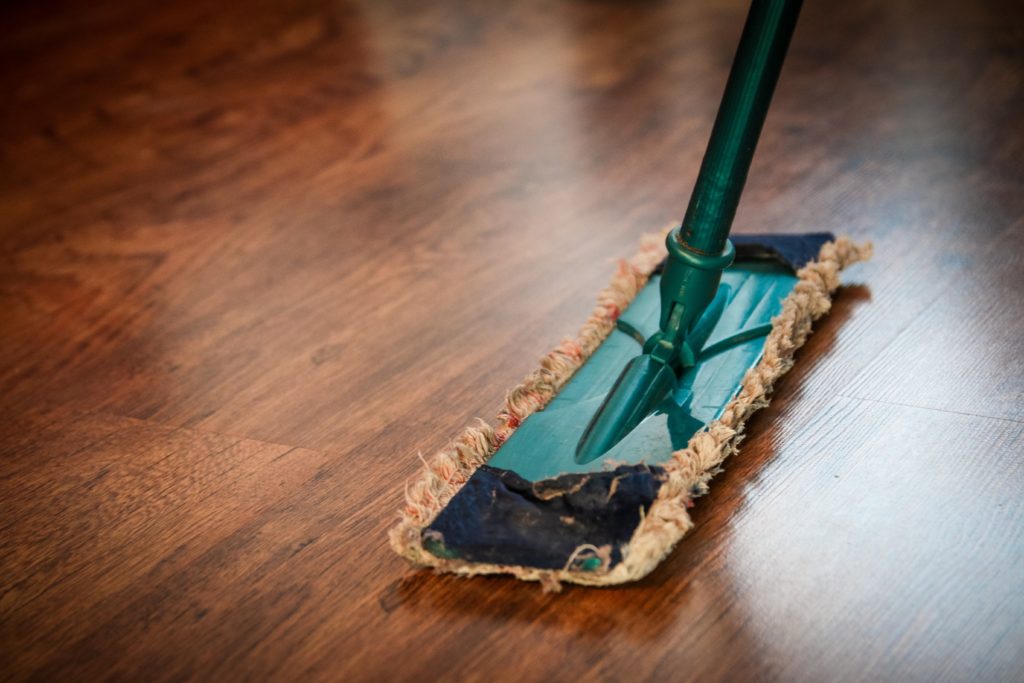 Maid VIP is a highly reputable referral agency in Thousand Oaks that aims to match the cleaning job that you require with an independent cleaner that can provide you with this service. They handle all of the payments, scheduling, and accounts, which allows the qualified cleaners that they're partnered with to focus solely on their housekeeping services. The cleaners that they partner with must have an exemplary track record of customer satisfaction before they're able to join Maid VIP.
When you schedule cleaning services with Maid VIP, you can be confident that your home will be cleaned properly and efficiently. Likely the best aspect of using this company for your housekeeping needs is that you can schedule one of their cleaning services in less than 60 seconds, which eliminates all hassle on your end.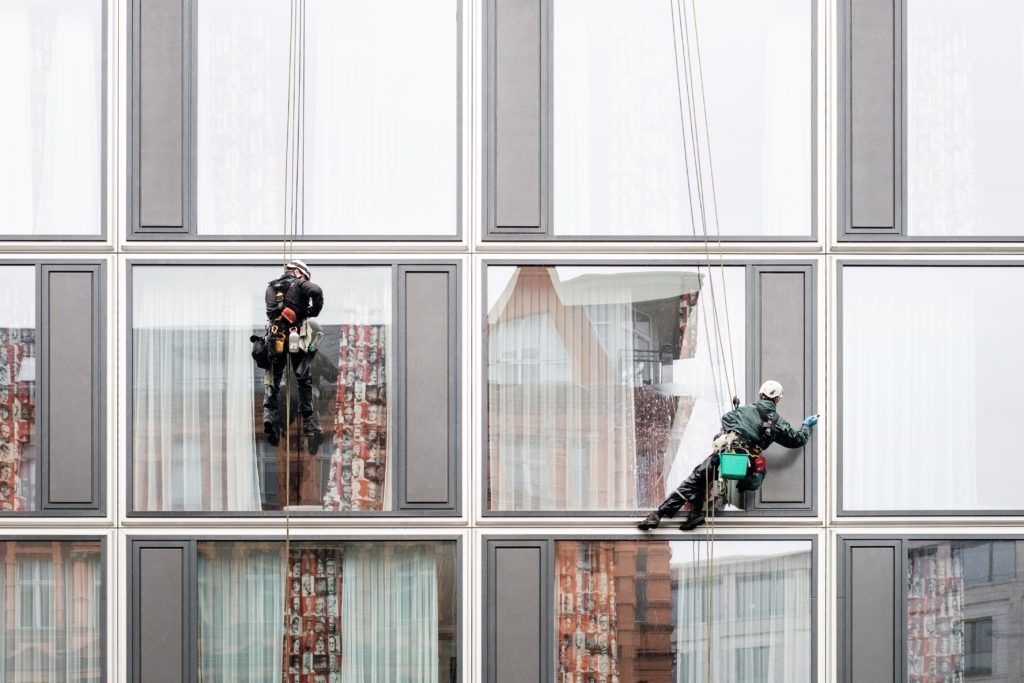 The cleaning services that are available through Maid VIP include deep cleaning, odor removal, stain removal, move out/move in cleaning, stain protection, steam cleaning, green cleaning, and post-construction cleaning. They offer three separate tiers of cleaning services, which include regular maid service, deep cleaning services, and move in/move out services. The regular maid services has a flat rate price to it that provides you with basic cleaning services as well as the ability to add extra services to the package. For instance, adding deep cleaning services will cost upwards of $120.
The popular deep cleaning service package starts at $99 but can get higher if your home is larger than 2,500 square feet. The move in/move out services start at $240 and will provide you with their deep cleaning services along with all extras. Now that you have a good idea about the types of housekeeping services that are provided by Maid VIP, call them today at (805) 380 – 5586 to schedule these services.
Read AM W.'s review of Maid VIP on Yelp
6. 5 Stars Housekeeping (5.0⭐ Rating)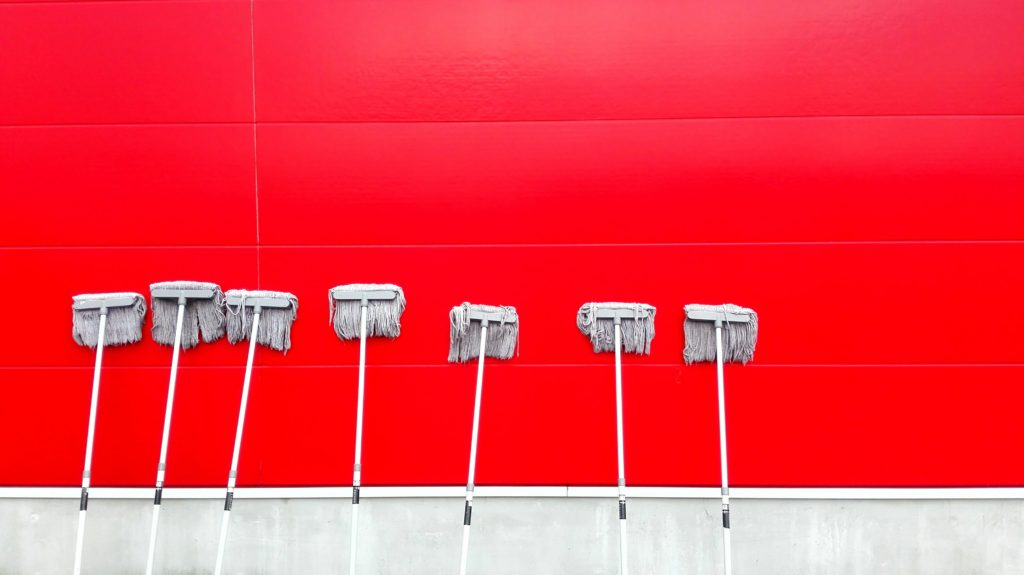 The 5 Stars Housekeeping company is a wonderful cleaning service that has five separate locations throughout Ventura County, which ensures that they are able to provide their cleaning services to a large service area. The primary cleaning service that they provide is professional deep cleaning, which is available for vacant units, immediately after a home has been sold, and after construction. They have more than 15 years of experience providing customers with housekeeping services, which has allowed them to fine-tune their offerings. They understand that a person's home is their most valued and prized investment, which is why they make sure to treat the home and personal belongings with respect and attentiveness.
Keep in mind that all of their services come with a 100 percent satisfaction guarantee. If you're not wholly satisfied with their work, they will return to your home and correct the problem without an additional charge. This cleaning company is also known for providing exemplary customer service to all of their customers, which means that they will answer any question you might have about the cleaning process.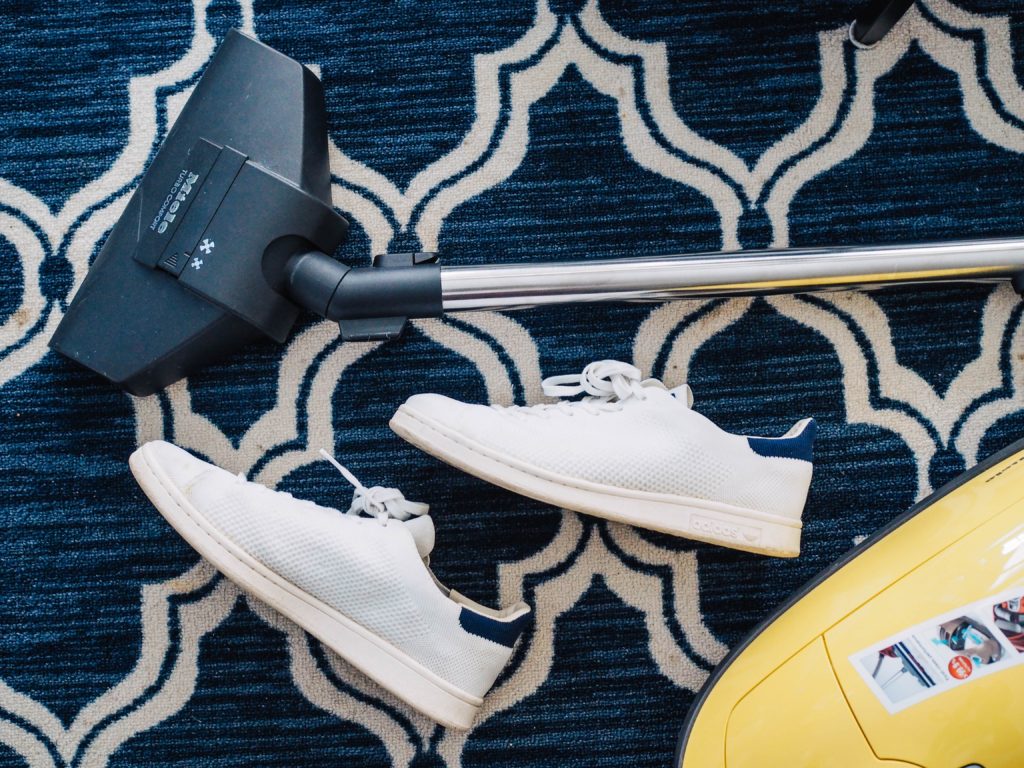 Their pricing structure is very simple and straightforward at $99 for four rooms, which includes a kitchen, bathroom, bedroom, and living room. Additional rooms cost $20 apiece. If you're interested in obtaining the services of 5 Stars Housekeeping and believe that they would be the right fit for your home, contact them today at (818) 792-7066 to learn more about all that they have to offer.
Read Estefania R.'s review of 5 stars Housekeeping on Yelp
Finding the Right Housekeeping Service for Your Home
If you want to keep your home clean but don't have the time to do so yourself, these six local Ventures housekeeping services will provide for all of your home cleaning needs. If you're looking to buy or sell your home in Los Angeles County or Ventura County, make sure that you get in touch with our professional staff of luxury real estate agents at Nicki &Karen Southern California's Luxury Real Estate.
We'll be more than happy to help you with the search for your dream home and can assist you when listing a property on the real estate market to get you the best price for your home!