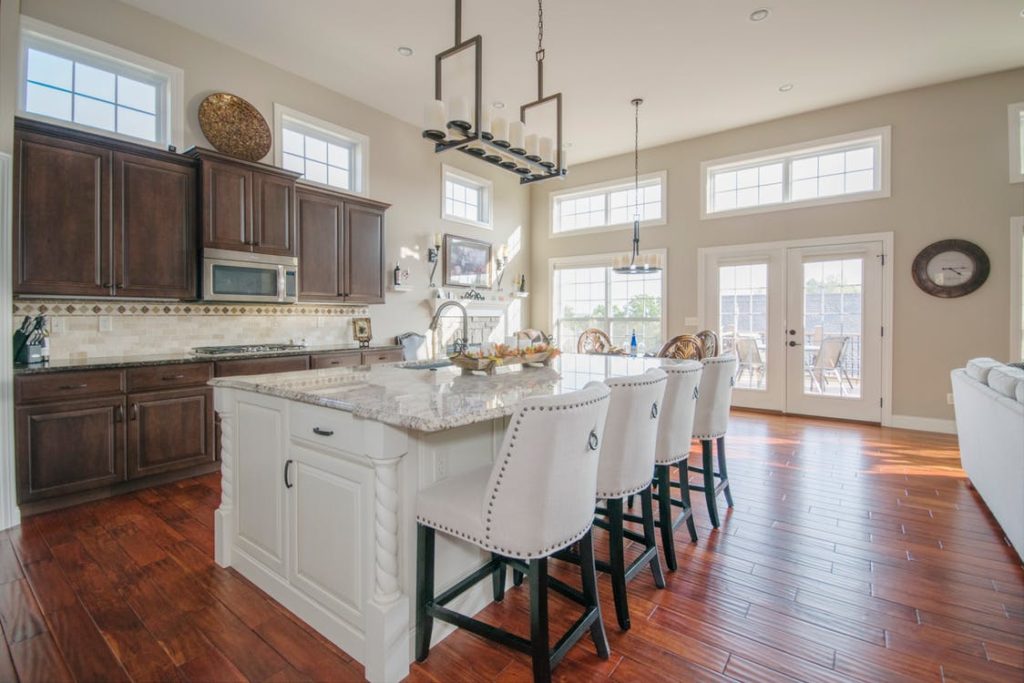 If you're looking to build a custom home or update your home or increase the value of your property prior to a sale, you may find that a kitchen remodel would be a great way to spruce up the home! When you're considering completing an extensive kitchen remodel, one of the first questions to come to your mind is likely about how long the remodeling project should take.
There are many factors that determine the length of a kitchen remodel, the primary of which is what type and size of kitchen that you have. Larger kitchens will usually take longer to remodel than smaller ones. However, the length of a kitchen remodeling project also depends on the type of home that you have as well as the team of contractors that you employ to build the kitchen.
From start to finish, kitchen remodeling projects generally take anywhere from three weeks to four months. In most cases for an average kitchen, you should expect the project to take around 4-8 weeks, which is something that should be discussed in more detail with the contractors you've hired. There are a number of things that you will need to consider with a kitchen remodel when trying to ascertain how long the project will take, which extend from planning the initial design to installing the new flooring and clean up.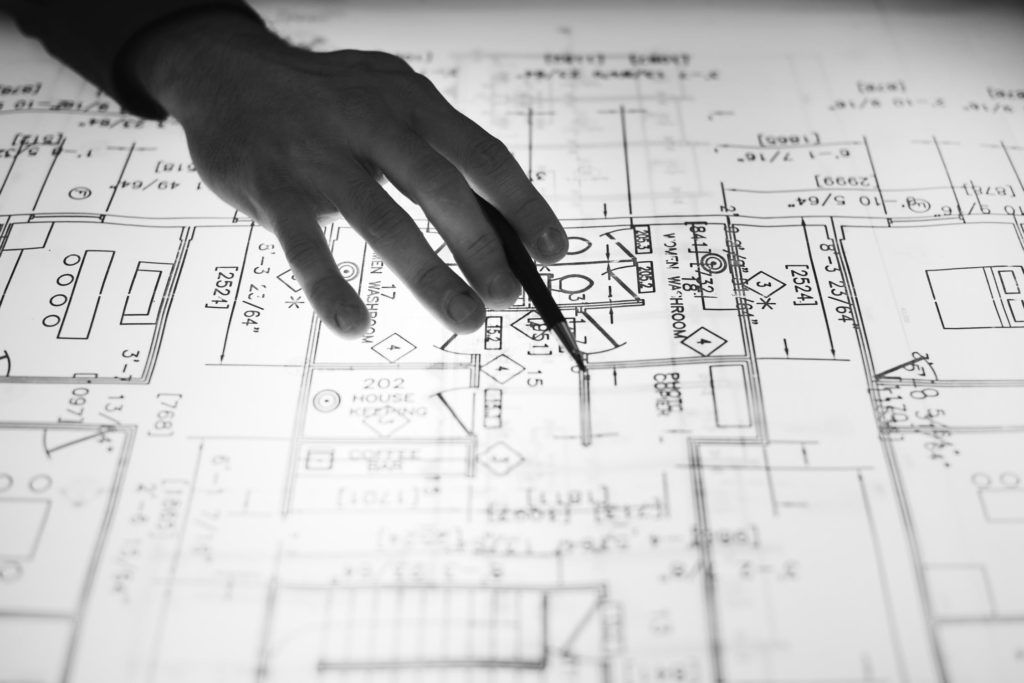 Planning Your Design, Forming a Team
The first aspect of any kitchen remodel is to plan the design that you're going to use. Whether you want the kitchen to maintain a traditional aesthetic or would like a more open floor-plan, designing your kitchen is as important as building it. However, you will need to make a decision on how you want your remodel to be planned. You can either plan the design of the remodel yourself or hire an interior designer, the latter of which will likely be the more expensive and time-consuming of the two options but will allow you to lean on the expertise of a professional.
Hiring a Designer to help with your Kitchen Remodel
If you want to be certain that the design fits within your set budget and is feasible, it's highly recommended that you hire a reputable designer. When working with a designer, their initial design of your remodel could take a few days to complete. With the possible revisions that will need to be made, you should expect the design phase to take around 2-4 weeks to complete.
Whether you create the design yourself or hire a designer, it's important that you take your time throughout the planning process. You need to be comfortable and confident with what you're getting out of your new kitchen, which is why each facet of the design for the kitchen remodel should be properly considered. You don't want to select a flooring material without considering all of your options only to find that you'd prefer a different material a few days before the project is set to begin. A kitchen remodel is a large investment that can pay dividends with the overall value of your home, which is why there's no reason to rush the job.
When you're getting ready to hire the contractors who are going to be building the finalized design, it's essential that you form a team of reputable contractors who have worked with projects that are similar to yours. If the contractors you've hired have no experience with building kitchens or similar home remodels, it's likely that you'll find yourself displeased with the final result due to lack of experience or ability to communicate similar creative ideas. The search process for finding the right contractor could take up to a couple of weeks.
Check for online reviews to make sure that the contractors you've chosen are legitimate. The contractors you hire should be licensed and insured. While you're interviewing prospective contractors, ask them any question that pops into your head, and consider another contractor if you don't receive an informed answer.
You also may want to purchase the necessary materials at this time. While this might seem early in the process for ordering supplies, it's possible for you to change your mind on materials or for some of your shipments to be damaged, which you will need to take into account.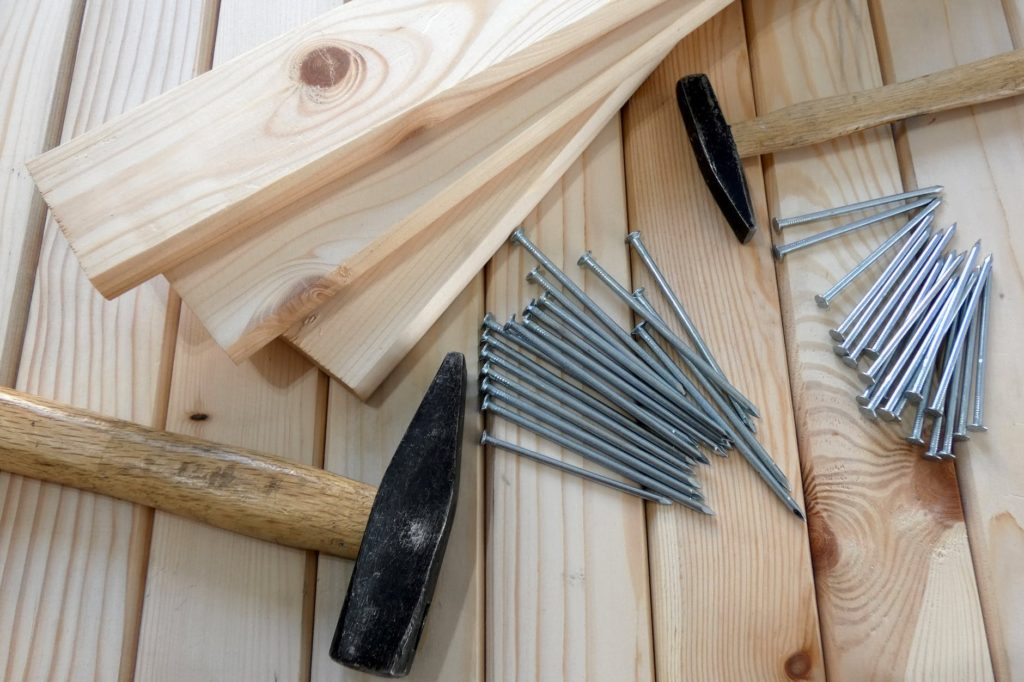 Demo of Your Kitchen
Once you've determined how your kitchen is going to be designed and which materials you're going to be using for the project, the next phase of the project involves the demolition of the kitchen, which means that all of your flooring, cabinetry, appliances, and countertops will need to be completely removed.
This is among the quickest aspects of a kitchen remodel since tearing down things is much easier than building them! You can expect the demolition of your existing kitchen to typically take a 2-4 days to complete.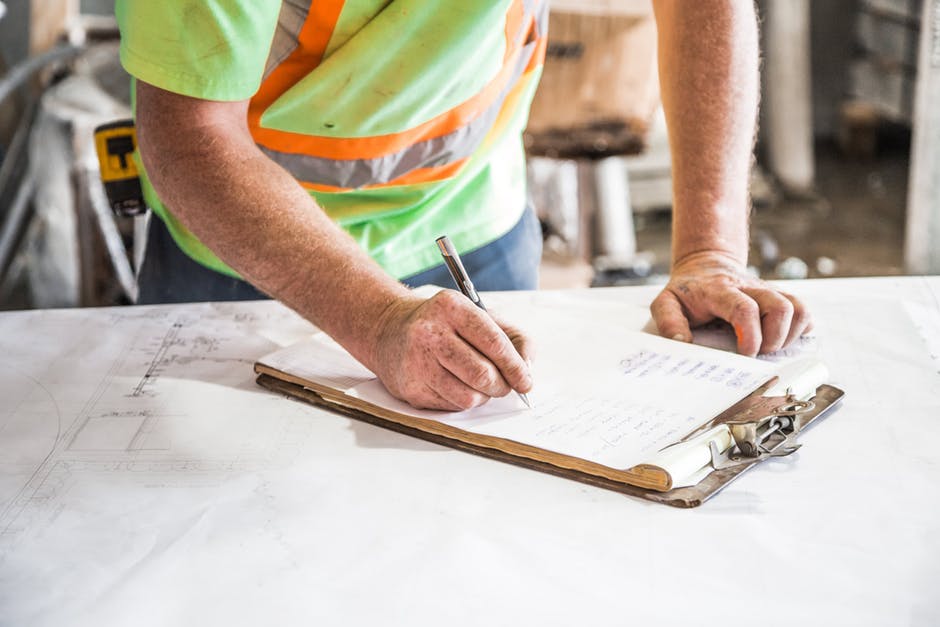 Assessing Placement of Plumbing & Electrical Lines
After the existing kitchen has been completely demolished, you will need to determine where plumbing and electrical lines are going to be placed, which can be among the more difficult aspects of this process. If you want to move the dishwasher or refrigerator to a new location, this is the time when you will make note of any new placements and compare them with the old ones. During this time, the plumbing and electrical lines will be installed by the contractor of your choice.
The installation of electrical lines should take a couple of days, which is similar to the length of time that it will take for the plumbing to be installed. Plan on the installation of any additional utilities to take a few days as well. Although the exact duration of this portion of the project is going to ultimately be determined by the contractor's schedule, planning plumbing and selectrical lines should take anywhere from five days to a couple of weeks.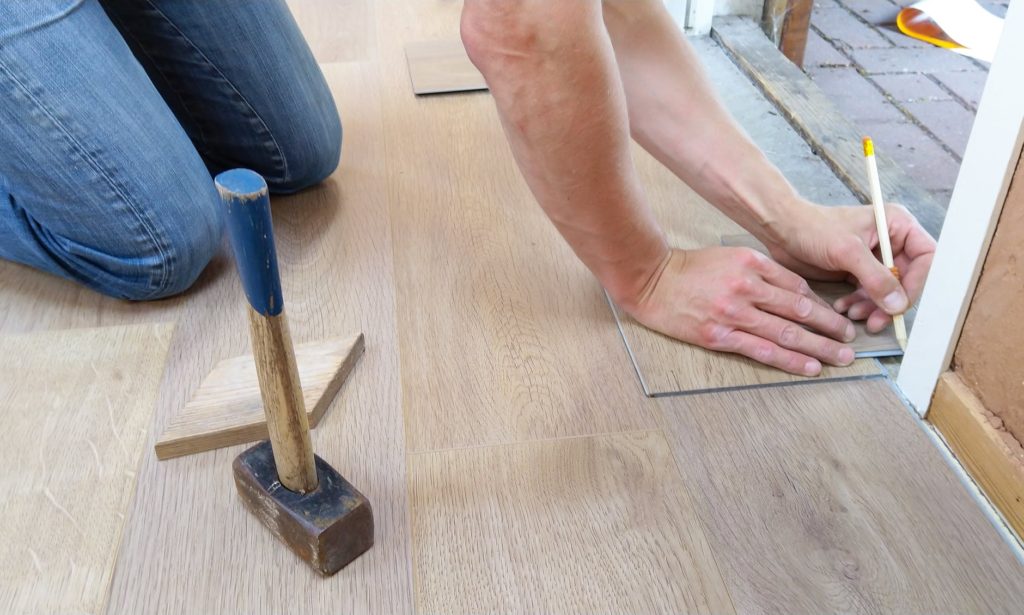 Flooring Installation
It's at this point of the project that the flooring and any drywall should be installed. The preparation and installation of drywall takes hardly any time at all and should be completed in a single day. Once this is done, the installation of your flooring should begin. The installation of a new floor should only take a short period of time, the exact amount of which is determined by the type of flooring you've selected.
The installation of ceramic tile for flooring usually takes around 3-5 days to complete. On the other hand, the installation of wood flooring can be completed in anywhere from 4-7 days. If you want to save money, you could even install the flooring yourself. The flooring should be consistent throughout your kitchen space if ever you decide to make changes to the configuration of your cabinets. As long as mistakes are kept to a minimum, you will soon be able to start having the cabinets installed.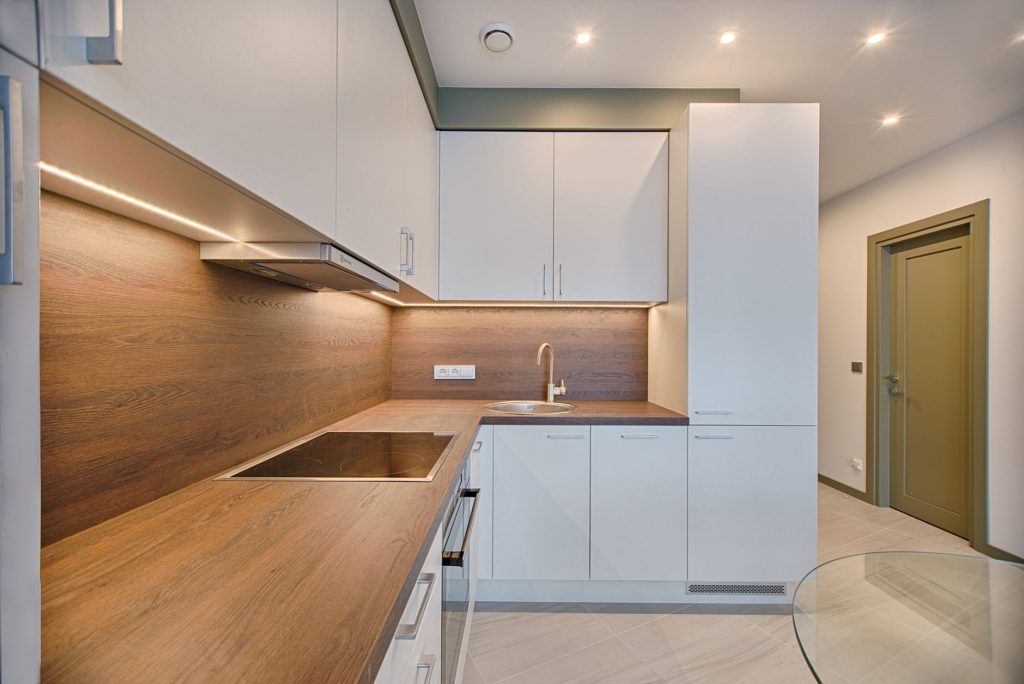 Installation of Cabinets & Countertops
Following the placement of your preferred flooring, the next phase of any kitchen remodel involves the installation of the cabinets that you've chosen. Whether you're thinking of using vertical cabinetry to save space or are focusing instead on making sure that the cabinets match a specific theme in your kitchen, the fabrication and installation of the cabinets is likely the most interesting portion of a kitchen remodel. Cabinets can come in many different styles and configurations, which means that the entire look of your kitchen can be altered substantially depending on the decisions that you make with your cabinets.
The duration of the cabinet installation depends mainly on whether you or a contractor are completing the project. If you're taking on this task, set aside 3-7 days to account for any mistakes and installation issues that could arise. If a contractor is installing the cabinets, the process should only take a couple of days at most. Keep in mind that these averages can be higher if you have a particularly large kitchen. You need to make sure that the finished installation is without unevenness or gaps around the cabinets.
As for your countertops, they need to be measured before you have them fabricated. The measurement process takes less than a day, after which these measurements will be sent to a contractor who can fabricate the materials or provide you with a pre-fabricated slab for your countertops. You may need to wait anywhere from 5-30 days for the fabrication process to be completed, which includes the delivery of the countertops.
The actual installation of countertops only takes a couple of days to complete. Your appliances should then be installed into the open spaces around the countertops and cabinets, which is another phase of the project that should take just a day or two to finish.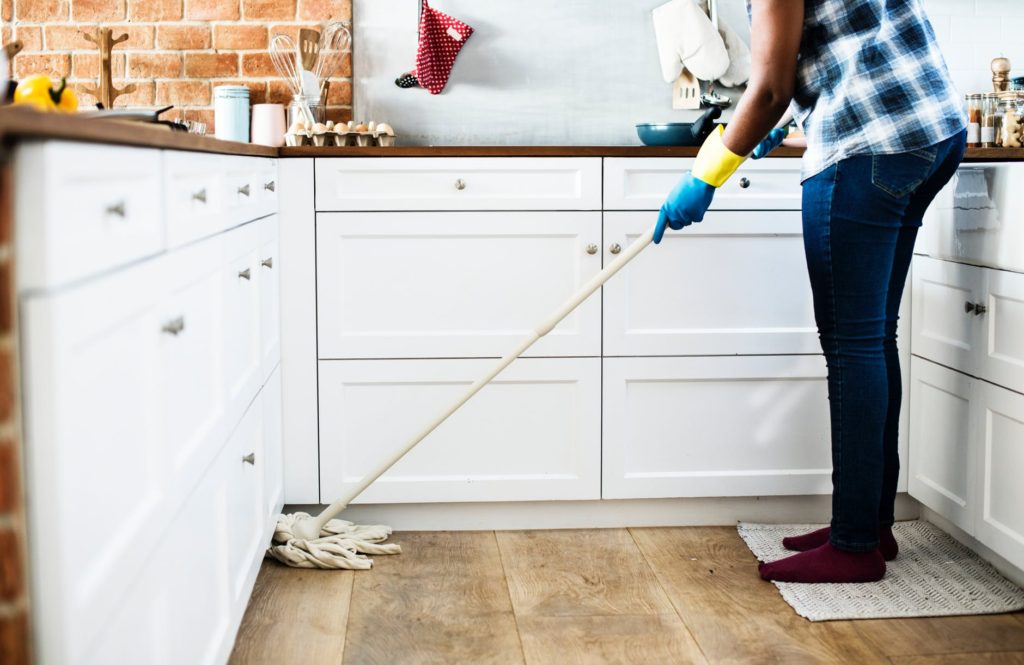 Finishing Touches & Clean Up
It's at this point of the project that everything's likely coming together and that the final layout of the kitchen can be seen. However, there are some finishing touches that will need to be made to the remodeling project for it to be successful. If you have yet to paint the walls and trim around your kitchen, now would be a great time to do so. You could even take care of this portion of the project before the cabinets have been installed if you don't want to worry about painting around everything. Set aside a few days for painting the kitchen.
There are a large number of smaller carpentry jobs that will need to be completed during this phase of the project, which include adding a tow kick area, making any necessary adjustments to the cabinets, and figuring out the molding details. Consider installing a backsplash as well if you want a more personalized and stylish look for your kitchen.
Once all of the finishing touches have been made, it's time to clean up the area, The work area should be cleared of all equipment as well as any dust or debris. Look through your cabinets to make sure that everything is clean. This process should take a couple of days. With the kitchen fully cleaned, you can start unpacking all of your appliances and dishware, which is a sure sign that the remodel is finished at last.
Final Walk Through
While the kitchen remodeling project is completed at this point, you should take a final walk-through with the contractor you've worked with. With the contractor at your side, make sure that you check all of the cabinets, take a good walk along the new flooring, and take notes of any issues that may need to be corrected. While the final walk-through with the contractor takes around 30 minutes to an hour, you should wait a couple of weeks to call the contractor about any issues that have arisen to make sure that you've had enough time with the new kitchen to spot any problems.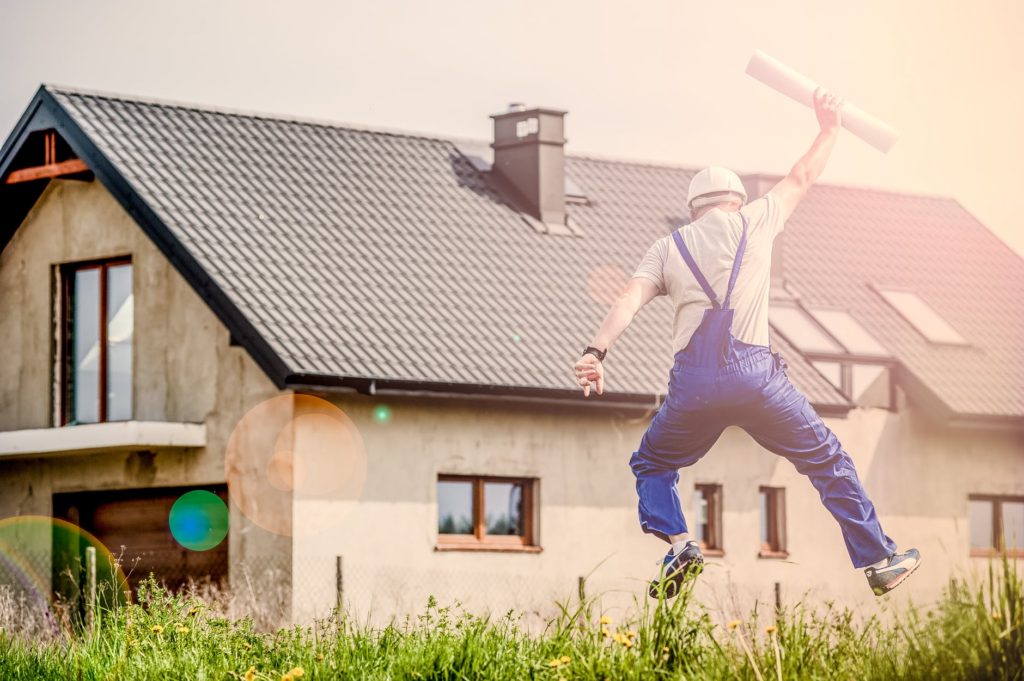 Conclusion
Remodeling your kitchen is no simple task but can be extremely rewarding while also increasing the value of your home! If you have a home that you're prepping for a sale, feel free to contact us and we're more than happy help you discover the many ways you can improve the value of your home and get the best sale price for your property!