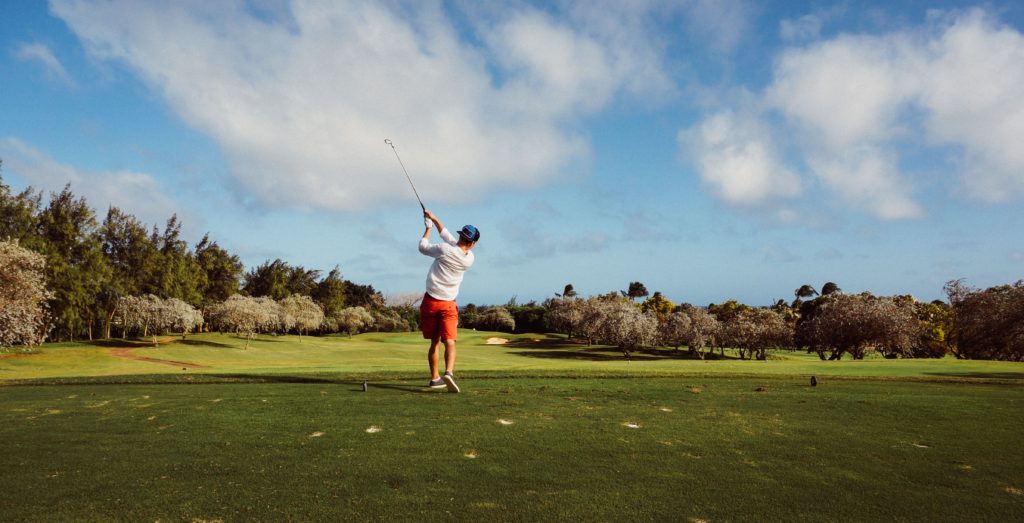 Located in the Conejo Valley, Thousand Oaks is among the most desirable places to live in California. Nestled between Santa Barbara and Los Angeles, Thousand Oaks boasts beautiful hiking trails and is known for being one of the safest large towns in America. If you're interested in purchasing one of the many luxury homes that are located in Thousand Oaks, you might also be interested in joining a country club. Because of the immense popularity that golf has in Southern California, there are some spectacular country clubs that are situated in Thousand Oaks. If you would like to join a popular country club in or around Thousand Oaks, the following provides a detailed look at five of the best country clubs in the city.
Why Join a Country Club?
A country club is a private membership organization that involves recreational activities, social activities, and golf. Country clubs will typically provide members with large and luxurious facilities that include high-end golf courses, pro shops, and dining options that members can take advantage of. If you've never been a member of a country club before now, there are plenty of reasons why you should consider joining one. These clubs typically provide a substantial amount of amenities and recreational facilities for you to enjoy, which can include boutique shops, swimming pools, spa areas, and tennis courts.
When you join a country club, the golf privileges that you receive can be expansive and may include having initial access to tee times and being able to enter into club tournaments against other golfers around your skill level. Because of the extra amenities that are available at most country clubs, you should have great opportunities to make new friends and get to know the local community. While many of the events held for members at country clubs pertain to golf events, the majority of these clubs also provide extensive social calendars.
Picking the Right Country Club For You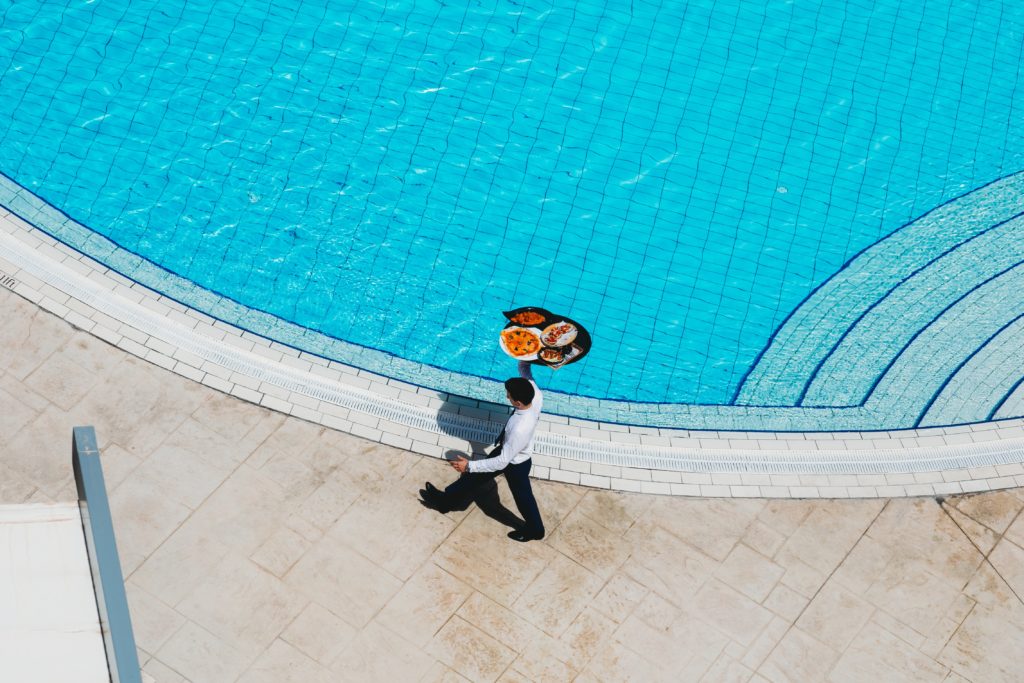 Because of the large number of different country clubs that can be found in and around Thousand Oaks, it's important that you know what to look for and how to select a country club that's right for you.
Consider the Price of Country Club Membership
First of all, you should consider the price of the country club membership. While it's possible to join some country clubs without spending a significant sum of money, the majority of memberships come with substantial initiation fees as well as high annual dues. However, the benefits are often worth it. The dues that you pay cover costs pertaining to club maintenance, staffing, and the spectacular facilities that you will use. Since country clubs aren not open to the public, you and other members of the club have exclusive access to the facilities in question.
Initiation Fees
The one-time initiation fee that you will be tasked with paying can range anywhere from $1,000 to upwards of $100,000. This fee is necessary if you want to become a member, after which you will primarily need to pay annual dues. A small number of clubs actually refund some or all of the initiation fee if a member eventually leaves the club.
Annual Dues
As for the annual dues, these can range from a few hundred to several thousand dollars each month. Annual dues are designed to act as regular payments that allow you to keep your membership. Expect to pay more if you want to become a member of some of the more exclusive clubs in Southern California.
Additional Fees
There are also some additional fees that you may be required to pay as a member of a country club, which could be paying for the costs of carts or lockers.
There are also some country clubs that require members to spend a certain amount of money on amenities and food every month. However, most memberships provide access to these small amenities, which should keep additional costs down. Additionally, certain golf clubs may require their members to cover the costs of any major expenses like renovations.
Finding the Right Thousand Oaks Country Club For You
If you are interested in obtaining a membership to a country club and understand all of the fees involved, there are several steps that you can take to identify the right Thousand Oaks country club for you. For example, you should schedule a visit to the club, which you can do before obtaining a membership. While you're there, make sure that you talk to current members. You can even attempt to get in touch with past members to inquire about their experience. If a past member didn't like something about the country club, this could be beneficial to know before you provide the club with the initiation fee.
Make sure that you inquire with the club about the application process and the costs associated with it. Some application processes are simple and merely require that you fill out an online application. Other processes are more complex and will require you to first obtain a referral from another member of the club. The club of your choice can answer any questions that you might have about the membership and the costs that you will owe upon joining.
1. The Sherwood Country Club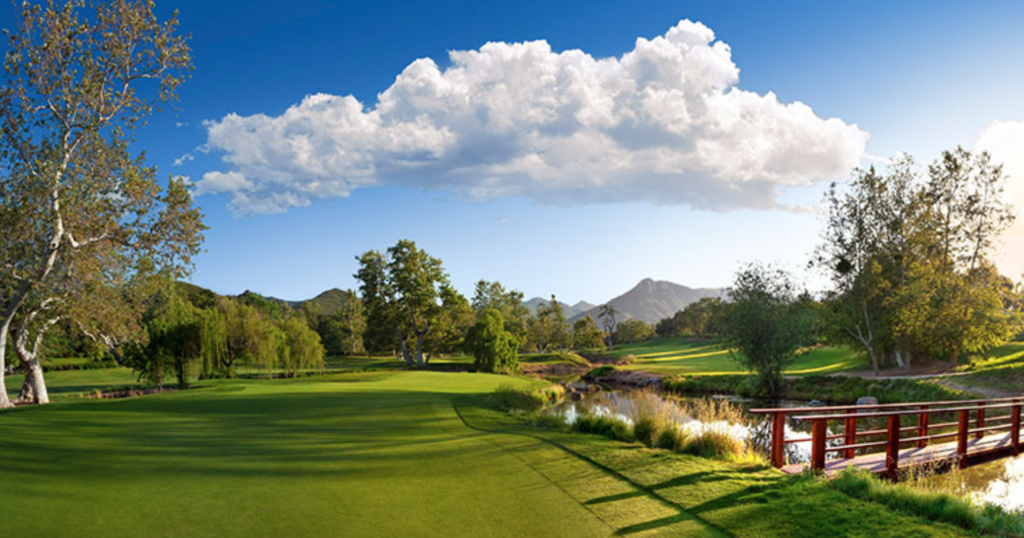 The Sherwood Country Club is located on 320 W Stafford Rd. in Thousand Oaks and is primarily available to residents of the Lake Sherwood community. The course itself was designed by Jack Nicklaus and has hosted such popular golfers as Greg Norman and Tiger Woods. Celebrities like Sean Connery, Will Smith, Justin Timberlake, and Jane Seymour have also counted themselves as members over the years.
Members of The Sherwood Country Club gain access to a beautiful 18-hole golf course, a driving range, and a spacious golf clubhouse that was made with Georgian architecture. The many amenities that are provided to members include a tennis clubhouse, fitness facilities, a spa, and a swimming pool. The tennis clubhouse offers 12 tennis courts, which are separated into eight hard courts, two grass courts, and two clay courts.
Inside the standard clubhouse are a dining room and pub that are great for eating after a round of golf and socializing with other club members. Because of the elegant and picturesque grounds, The Sherwood Country Club also acts as a luxurious venue for weddings and other events. The golf events that are commonly hosted at this country club include the Invesco QQQ Championship.
2. North Ranch Country Club

The North Ranch Country Club is a wonderful country club that's located less than five miles from Central Thousand Oaks, which is only a nine-minute drive. The many facilities that are available at this country club include:
Three nine-hole courses that include the Lakes, Valley, and Oaks courses
Sprawling tennis facilities that include 12 all-weather tennis courts
A five-star restaurant that comes with a delicious menu
A wide variety of family events that cover golf, tennis, summer camps, and other fun activities
Numerous massage services
A notable aspect of their restaurant is that it provides members with the ability to join an exclusive wine club. This wine club offers benefits such as a waived corkage fee, special invitations to various wine trips, as well as private tastings. For this reason, as well as their astounding gold courses is why the North Ranch Country club has a high rating of 4.5 stars on Yelp.
3. Sunset Hills Country Club
The Sunset Hills Country Club is a highly popular country club that's located less than seven miles from Central Thousand Oaks, which is a short 10-minute drive. This club is notable for providing members with an 18-hole championship golf course that was designed by Ted Robinson. The course is scenic with manicured greens and undulating fairways. The presence of numerous water hazards and bunkers means that members will need to be skilled to obtain a good score on the course. Along with the great golf amenities, some additional facilities at this country club include:
Exercise classes that include yoga as well as workout boot camps
Fitness rooms that feature a variety of weight training and cardiovascular equipment
Two separate pools that are great for relaxation
10 lighted tennis courts
The clubhouse offers ample opportunities for networking, dining, socializing, and recreation, which allows you to enjoy much more than golf when you obtain a membership. Sunset Hills Country Club has a 4-star rating on Yelp and is known for being a fantastic event venue.
4. Wood Ranch Country Club

The Wood Ranch Country Club is located at 301 Wood Ranch Parkway in Simi Valley, which makes it the only private country club in the area. The 18-hole golf course at this country club was designed by Ted Robinson and is known for its deep pot bunkers, lush vegetation, and scenic creeks and lakes that surround the holes. This course has hosted several PGA tournaments over the years, which has allowed it to garner a certain level of prestige.
The amenities that are provided to members of the Wood Ranch Country Club are highly varied and include practice facilities with a bunker, a driving range, and a pro shop with special pricing for members. Not only that but mebership gives you access to a sauna and steam room, a dining room and restaurant, and a complete calendar of social and golf events. Most of these amenities are available within their beautiful 30,000 square-foot clubhouse. A wide range of golf tournaments and corporate events are hosted at the Wood Ranch Golf Club, which extend to LPGA and Senior PGA tour events. The country club is also used as a venue for all kinds of special occasions, which include everything from weddings to holiday parties.
5. Moorpark Country Club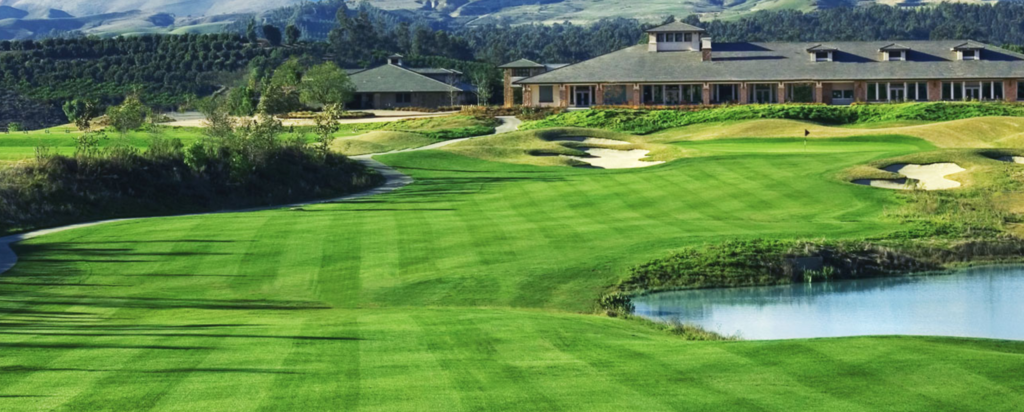 The Moorpark Country Club is a fantastic country club that's situated around 14 miles away from Central Thousand Oaks, which is a 20-minute drive. This country club provides members with a wide array of fantastic amenities that include:
Three 9-hole courses that offer vastly different experiences
The availability of professional golf instructors for any member who wants to hone their skills
A members-only clubhouse that offers a great place for socializing and relaxation
Sauna and steam room
These amenities and more is why Moorpark Country Club has a 4-star rating on Yelp.
Interested in Living in Thousand Oaks?
If you're interested in living in Thousand Oaks, there are many wonderful luxury homes that can be found in and around the city. These homes come with modern amenities and are available in architectural styles that range from Mediterranean Revival to ranch-style homes. If you would like to learn more about Thousand Oaks or the greater Conejo Valley, get in touch with our experienced local luxury real estate professionals today!