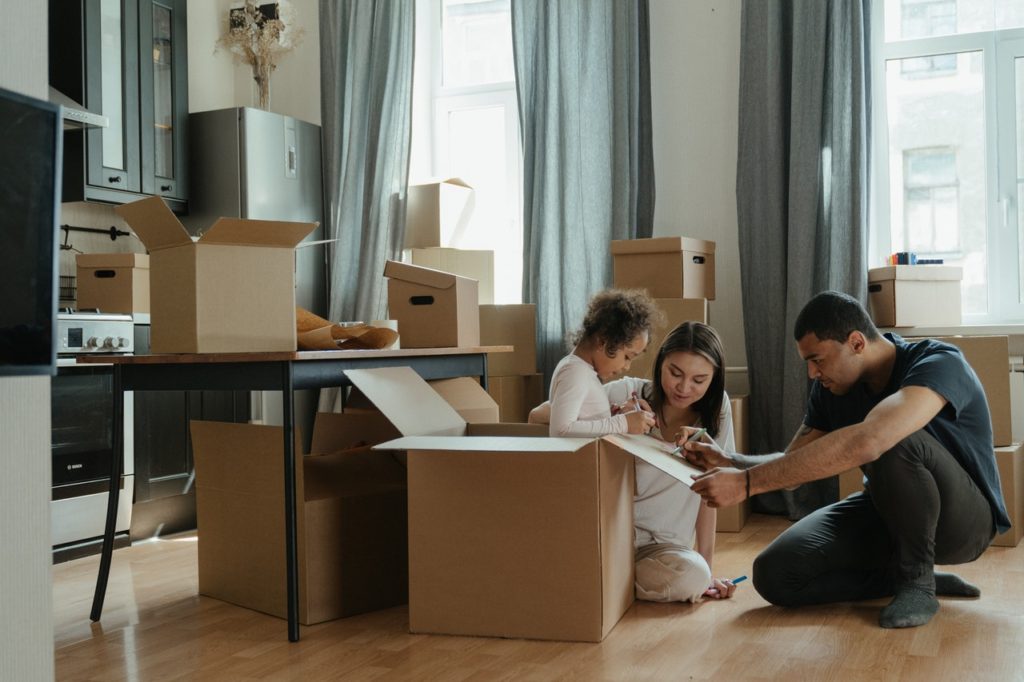 Moving to a new home or apartment can be an exciting time for anyone. Whether you are purchasing your first home or are moving out of your parents home and into a new apartment unit, the process of moving out can be stressful and overwhelming. If you find that your move-out date is quickly approaching, it's important to understand that there are things you can do to speed up and simplify this process, which should ease your concerns and lower your stress levels.
If you hire movers to pack your home, this process can take anywhere from 2-7 hours depending on the size of your current home or apartment. If, on the other hand, you decide to handle the move-out process on your own, there are several things you should take into account that will determine how long this process takes. When getting ready to move, it's important that you have all of the necessary paperwork in hand, which includes everything from your medical records to your financial records.
While it's possible to pack an entire home in a short period of time, the hours that you will need to spend on packing depend on the size of your home. For a one-bedroom apartment, expect to spend around 12-16 hours on packing. A two-bedroom apartment or home can take around 25-30 hours to pack. Add around 10-12 additional hours of packing for every room in your home. Because of how long it takes to pack, you should try to find a couple of friends or family members who can help you with the packing. When it comes time to load the moving truck, this process should take around 2-6 hours. Once the truck has been loaded, all that's left for you to do is drive to your new home.
Before you move out, make sure that you transfer utilities, change your address, and cancel current memberships and subscriptions. By taking the appropriate steps to prepare for moving out, you should be able to minimize mistakes that only serve to waste your time and lengthen the moving process. This article offers seven tips that can assist you on your move.
Key Takeaways:
Moving out can be one of the most stressful processes of the entire move.
Our article discusses seven detailed steps that suggest you pack early, how to keep organized, where to prioritize and consolidate your items, when to ask for help, what you can prepare before you move, how to pack the truck properly, and some final suggestions to ease your stress.
1. Start Packing Early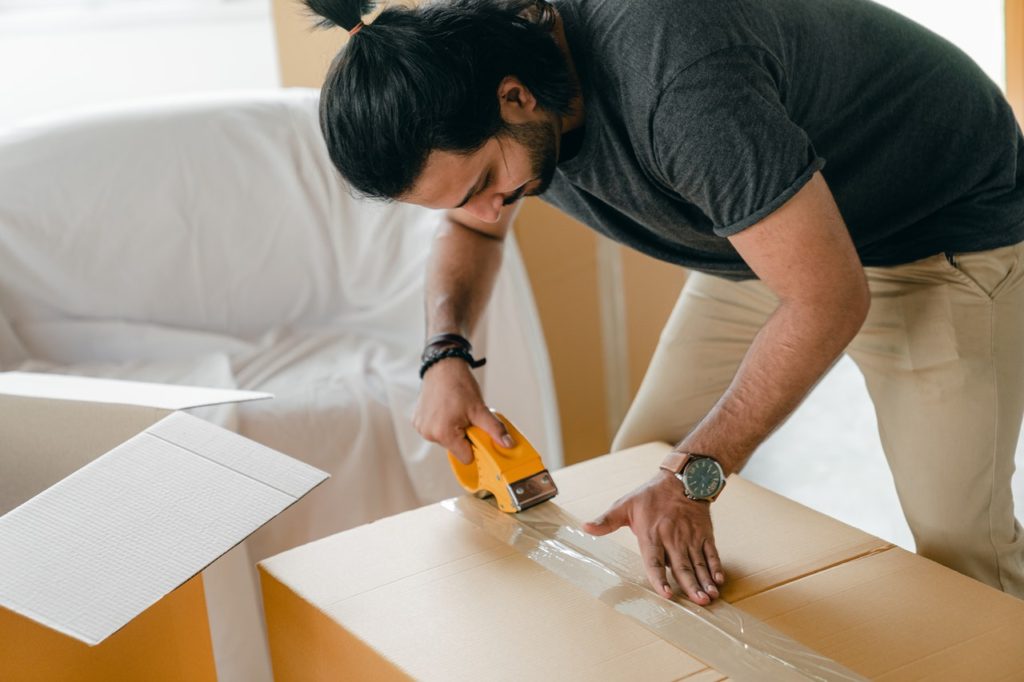 First of all, it's very important that you start packing early instead of cramming everything into the last week before your move is scheduled to take place. There are numerous factors that could make it more difficult for you to pack your belongings, which is why you should begin doing so at least one month before moving out.
While the most important thing is that you have everything packed and ready to be taken to your new home once moving days rolls around, packing early is a great way to sort your belongings, get rid of any unnecessary items, and pack your home properly. If you're able to get rid of some items early on, you won't need to spend as much time packing your home. Begin packing your basement and attic first. Try to spend 1-3 hours packing every day.
2. Keep Organized
Make sure that you keep organized throughout the moving process. There are many moving parts that you will need to keep track of while packing and taking your belongings to a new home or apartment, which is why you should take steps to bolster your organizational skills. It's highly recommended that you create a systematic packing process. Any extra clothes or shoes that you won't need on moving day should be packed first.
You should also consider organizing your boxes by room. On the outside of each box, write down the room type and item descriptions to effectively keep track of everything that you pack. When organizing your boxes by room, it should be much easier for you to unpack these items when you arrive at your new home or apartment. Any documents that are related to the move should be kept out of the box and in a location that's easy to access. These documents include apartment information, contact information for the moving company, and moving truck reservations.
3. Prioritize and Consolidate Your Items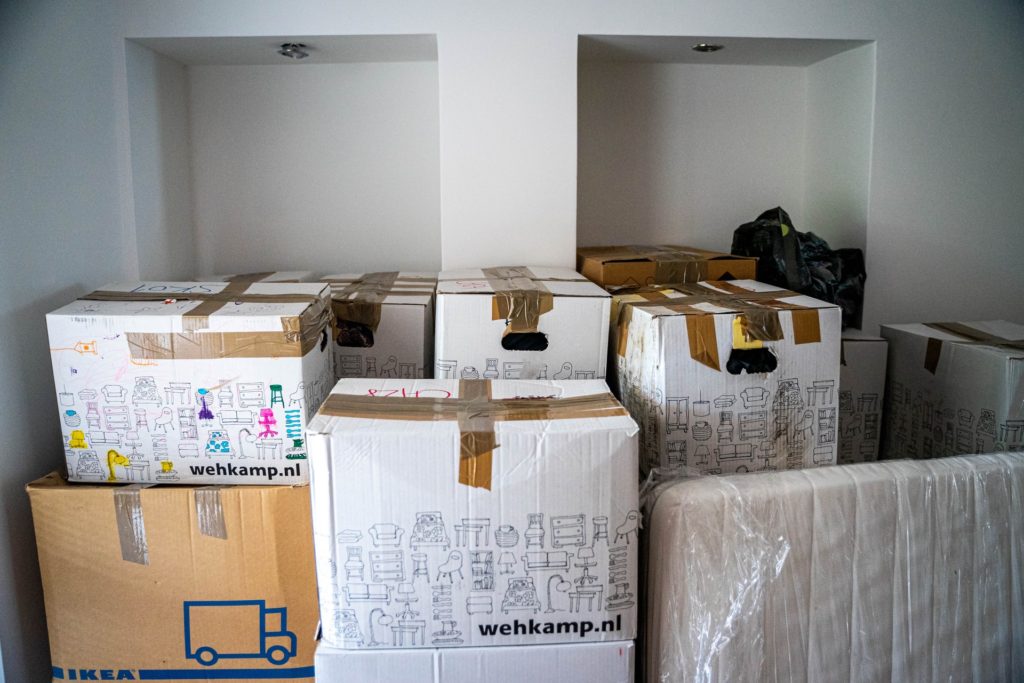 The key towards having a successful move is to prioritize and consolidate the items and belongings in your current place of residence. In order to reduce the amount of time it takes for you to pack, you should heavily prioritize your tasks while packing. For instance, it may not be necessary to neatly pack all of your clothes into boxes. Instead, you could use large bags for some of these clothes, which should lessen how much time it takes for you to pack your clothes. Only devote your full attention to the most important aspects of packing.
Consolidating your belongings is a great way to reduce packing requirements. Instead of removing all of your items from every drawer in your home, you could wrap the drawers in plastic wrap to stop them from opening. If you have any empty suitcases that you'll be taking with you, place some of your clothes, books, and other items inside, which will help you make good use of the space within the moving truck you're using. If you want to donate some of your belongings, places like Goodwill and your local library are great options for donating old things. You can also sell some used items online through storefronts like Amazon, eBay, or Craigslist.
4. Ask for Help
While it's possible to expedite and simplify a moving process, there's still an ample amount of work that needs to be done if you want your move to be hassle-free. To that end, don't hesitate to ask for help, which can make the moving-out process progress at a much quicker rate. The easiest way to get help is to hire movers.
You can also bribe friends and family members with pizza and beer when you need help with moving. While everyone should help you pack and load boxes, you could also give a task to each individual, which can keep things organized. Having some friends help you on moving day can also significantly reduce how long it takes for you to load a moving truck.
5. Prepare Before You Move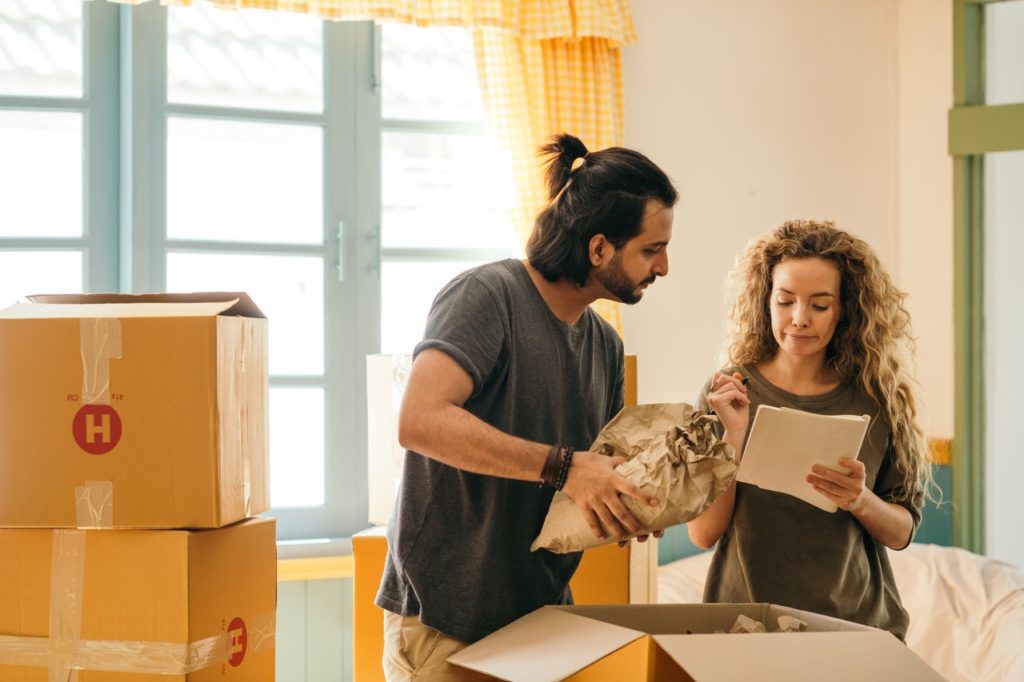 There are several steps you can take to properly prepare for your move. For instance, consider moving some of your possessions and items to your new home or apartment at an earlier date. If your apartment lease begins before the moving date, you can move some boxes and suitcases to the apartment early on, which should make moving day easier for you. This can also lessen the amount of boxes and items that need to be loaded on the moving truck.
Consider preparing some things the night before the move as well. For instance, take this time to clean out any remaining food from your refrigerator and pantry. Most of the toiletries in your home should also be packed up the night before your move.
On the other hand, you'll likely need some items on the morning of the move, which you can pack in a tote or small suitcase. These items can include some clothes, your toothbrush, and other daily essentials.
If you have a truck rental, make sure that you confirm it. On the morning of the move, you should be able to get up and immediately begin loading boxes. If any other tasks need to be done, moving out may take longer than you want it to.
6. Packing the Truck Properly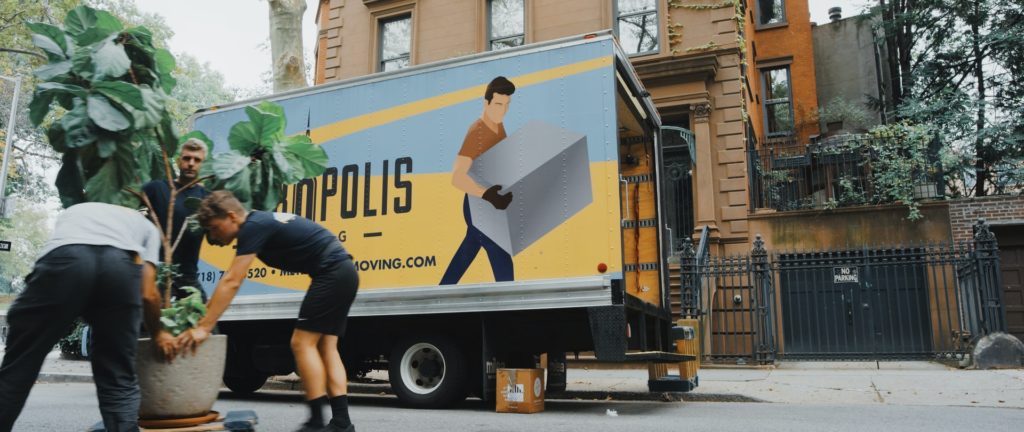 Now that moving day has arrived, your main goal will be to safely get your belongings to your new home or apartment, which usually involves a rental truck. If you decide to pack the truck on your own, there are a few things you should remember. For one, it's important that you pack the truck in a strategic manner. All of your heavy items and furniture should be packed at the beginning, after which you can load the bags and boxes. The smallest and lightest items should be loaded at the end of the process.
Everything that's packed into bags can fit between and around the boxes in the truck. Make sure that the weight is evenly distributed throughout the truck. You should also know who is doing what with the truck. For instance, any friends or family members who are helping you should know if they are going to help you unpack the truck as well. Are you driving or do you want a friend to drive? Asking these questions beforehand will save you headaches later on. Any items that you'll want to use immediately upon your arrival at your new home should be packed last, which means that these items can be unpacked first.
7. Final Steps When Moving Out
Once the truck has been packed and you're ready to complete the move, there are some final steps that you might want to take before fully moving out. While these steps are optional, they allow you to put the final touches on the moving process. When your entire home has been packed and loaded onto a truck, think about hiring a professional cleaning service to go through the home and clean it out before the new owner arrives.
As touched upon previously, you'll also want to change your address as soon as possible. When you arrive at your new home, you can perform numerous tasks to start making your house feel more like a home. These tasks include everything from hiring a gardener to installing home automation devices. While moving out will invariably take up a significant amount of your time, it doesn't have to be a stressful process as long as you follow the seven tips mentioned previously.