If you've been thinking about making a move in the near future and are searching for a community that will provide for all of your needs, consider checking out Hidden Valley. This is a popular ranch community in Ventura County that is positioned perfectly in the Santa Monica Mountains. Many of the single-family homes in this residential community are situated on spacious lots of 20 acres or more. The people who live in Hidden Valley are presented with the utmost in privacy.
Even though the community is somewhat secluded, residents have easy access to some of the best amenities and destinations in Southern California. For instance, Hidden Valley has close proximity to the hustle and bustle of LA. Other popular cities like Thousand Oaks, Westlake Village, and Agoura Hills are just 15-30 minutes away.
Because Hidden Valley is among the most scenic and undisturbed areas in Southern California, it's considered to be a luxury community. Its location also adds to this sense of luxury. Along with being nestled in the beautiful Santa Monica Mountains, Hidden Valley is just 30 minutes away from Malibu and its many pristine beaches. This guide offers you a more in-depth and comprehensive look at the Hidden Valley community and why it has become a go-to destination for prospective homeowners in the Southern California area.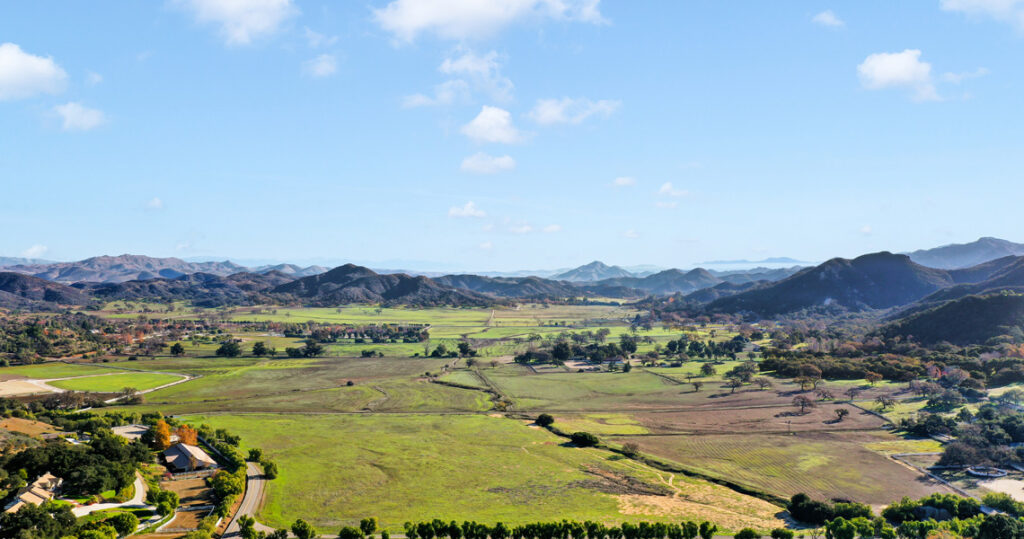 Luxury Homes & Ranches with a Beautiful Landscape
Along with its beautiful landscape and majestic scenery, Hidden Valley is known for being home to luxury homes and ranches as well as plenty of upscale amenities. Many of the homes in and around Hidden Valley are priced at $8-$20 million. Even though most of the homes in this community have high price-tags, these properties have more than enough amenities to justify the price. Lot sizes tend to range from 15-30 acres, which is why Hidden Valley homes are ideal for those who lead an equestrian lifestyle.
The majority of homes in Hidden Valley were initially built by private owners, which means that you can find homes in a wide range of different architectural styles. If you're interested in buying a home in Hidden Valley, keep in mind that the floor space is usually around 6,000-12,000 square feet, which is more than enough room for 6-10 bedrooms and bathrooms.
The types of upscale amenities that you can expect to find in these homes include walk-in showers, double ovens, breakfast bars, pools, equestrian facilities, and tennis courts. Since Hidden Valley homes are surrounded by the Santa Monica Mountains, you'll have ample amounts of privacy and security regardless of the home you choose to buy.

The Sherwood Country Club
Just nearby the Hidden Valley community is the Sherwood Country Club, which is among the most luxurious golf courses in the U.S. The course itself is situated on the land that served as the location for numerous movie and TV show productions in the early 20th century. In fact, two separate versions of Robin Hood were filmed in this location, which include the 1923 version starring Douglas Fairbanks and the 1938 version starring Errol Flynn.
The entire golf course and country club have some of the most picturesque views in Southern California, which makes for the ideal backdrop when playing a round of golf or taking to the tennis courts. This 18-hole golf course was designed by Jack Nicklaus and has hosted many PGA events over the years, which include the Showdown at Sherwood between David Duval and Tiger Woods, the Invesco QQQ Championship, and the Zozo Championship. The many amenities that members of this country club gain access to include:
Extensive practice facilities
Swimming pool
A total of 14 tennis courts, which include clay, grass, and hard courts
Professional tennis clinics and instruction
State-of-the-art fitness facility
Quality spa services
Summer camps for junior tennis and golf players
Full-service golf shop
A range of outdoor and indoor dining options
Keep in mind that this country club is part of the Lake Sherwood Country Club Estates neighborhood, which is host to some of the most luxurious homes in the area. If you want to gain membership to this country club, you can only do so with a member referral or invitation.
If you own a home in the aforementioned neighborhood, you should be given access to the golf and tennis facilities at the Sherwood Country Club. The exclusive nature of the Sherwood Country Club has caused many celebrities to seek membership over the years, which include Wayne Gretzky, Sean Connery, Jane Seymour, Sylvester Stallone, and Tom Selleck.

Lake Sherwood
Lake Sherwood is another popular destination in the Santa Monica Mountains that provides residents with access to the Sherwood Country Club as well as an ample amount of exciting outdoor activities. This unincorporated community is located just 10 minutes away from Hidden Valley, which is why Lake Sherwood offers residents many of the same benefits that can be found in Hidden Valley. While the lots aren't as large, most of the homes are luxury properties that range from $4-$12 million in price.
If you purchase a luxury home in Lake Sherwood, you'll benefit from sprawling mountain views as well as close proximity to the Sherwood Country Club. Keep in mind that most of the community overlooks the Lake Sherwood reservoir, which is a sizable lake that has proven to be a popular spot for fishing, swimming, and boating. If you're able to purchase a home around the lake, you'll have some amazing lake views that can't be found anywhere else.
While the homes in Hidden Valley may be more to your liking, the inventory can be low at times. On the other hand, Lake Sherwood oftentimes typically has more than two dozen homes available to prospective homeowners, which gives you the opportunity to buy the home of your dreams in a great location.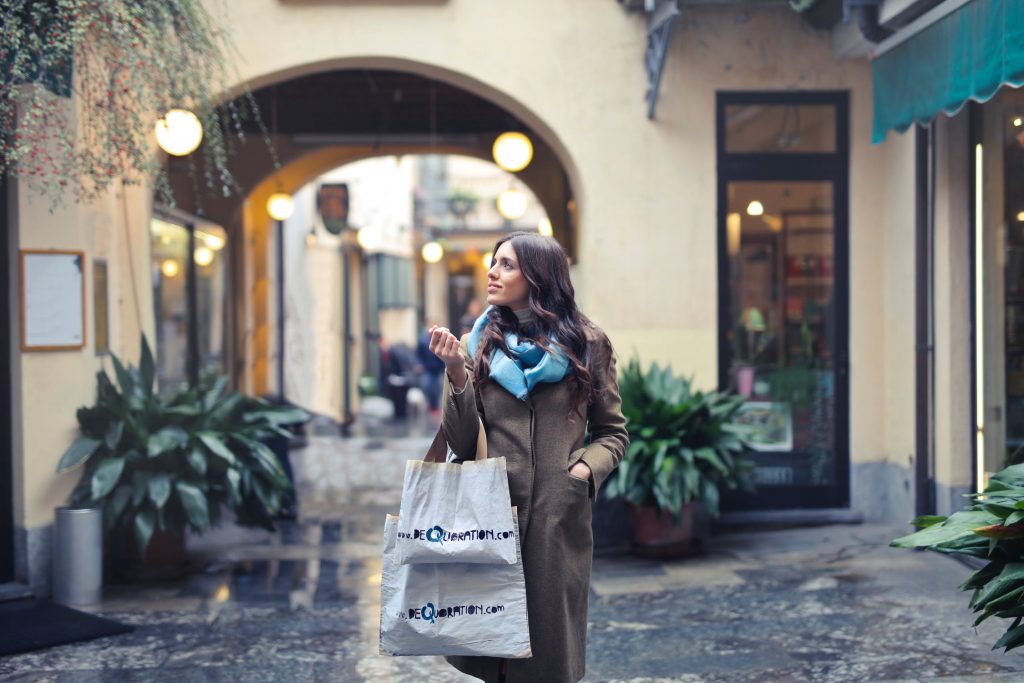 Exciting Shopping & Dining Options
Anyone who lives in or around Hidden Valley benefits from the area's close proximity to some amazing shops and restaurants. The top shopping and dining hubs can be found in Thousand Oaks, Calabasas, and Westlake Village. If you'd like to do some shopping, here are a couple of locations you might be interested in.
The Promenade at Westlake Village is a popular outdoor retail center in Westlake Village that offers a vast selection of eateries and specialty shops as well as a theater. If your main reason to visit The Promenade is to shop, you'll discover that are a mixture of global name brands and stylish boutiques at your disposal. Along with favorites like Barnes & Noble, Lululemon, and Sephora, you can also spend some time at Brighton Collectibles, Cost Plus World Market, and Bio Nailspa. An Amazon Fresh is also set to arrive at The Promenade in the near future.
The Oaks is a high-end shopping center in Thousand Oaks that offers indoor and outdoor shopping. To understand just how large this shopping center is, the floor space across the two levels amounts to 1.3 million square feet, which means that multiple visits are needed to get the most out of The Oaks. At the moment, there are more than 170 stores and restaurants that you can spend time at, which include favorites like Nordstrom and Bath & Body Works. Their expansive dining options include everything from Bazille to Panda Express.
When you want to sample some of the most delicious food in Southern California, consider stopping by one of the following restaurants.
Fig & Sprig is a more comfortable and casual restaurant that's located in Calabasas. This restaurant places a focus on local produce to deliver fully organic dishes. Some of the favorites that you can select when dining at Fig & Sprig include beef lasagna, chicken piccata, and braised short ribs. They also offer a selection of baked goods, which extends to everything from muffins and scones to tiramisu and panna cotta.
The Six Chow House is a popular eatery in Calabasas that provides visitors with a rustic gastropub setting, a lively atmosphere, and a menu of classic American cuisine. Both indoor and outdoor seating options are available depending on your preference. To start your meal, consider trying the pork belly tacos or crispy Brussels sprouts. Along with a wide selection of sandwiches, salads, pizzas, and flatbreads, the main entrees at The Six Chow House include Faroe Islands salmon, garlic noodles, and coulette steak prime.
Finding Your Dream Home in Hidden Valley
Hidden Valley is the hidden gem of Southern California and is the place to be for people who love spending time outdoors. Nearly every home in this community is a ranch home with equestrian facilities, large lots of more than 20 acres, and upscale amenities that can include everything from a pool/spa to tennis courts. Even when you're not spending time in Hidden Valley, only a short drive is needed to visit Downtown Los Angeles, Santa Monica Mountains, Malibu, Thousand Oaks, and Calabasas.
The nearby Sherwood Country Club provides members with an 18-hole golf course and a suite of premier services to take advantage of. If you're searching for a spacious property that will provide you with ample amounts of privacy, you may be able to find your dream home in Hidden Valley.