Among the most strenuous and time-consuming aspects of moving to a new home is packing your belongings and moving them to another location. To effectively minimize the number of items that need to be packed, many homeowners choose to purchase new furniture. However, there are a number of reasons why people choose to have their furniture shipped rather than purchasing new pieces. For one, it can be expensive to buy numerous pieces of furniture immediately after making a large investment in a home. Reliable furniture is also hard to come by, which may be why you want to ship your furniture instead of relocating it.
If you're moving across the country, it's important to understand that the costs of shipping your furniture will be high. The exact costs that you pay depend on a variety of factors, which include the size, weight, and value of the items. The distance of the shipment also dictates what your shipping expenses will be. The various shipping methods at your disposal include driving yourself by renting a truck, transporting the furniture on trains, buses, or planes, using shipping pods/containers, and using LTL shipping.
If you want to get rid of some items that you won't be able to ship and no longer need, there are several options available to you. For instance, you could give some of your furniture to friends or family members who don't live with you. You could also donate these items to Goodwill or similar nonprofits. If the items are still in great condition, consider selling them for cash that you can use to pay for other moving expenses.
Once you have reduced the items that you want to ship down to the essentials, consider what you want with the shipping method that you choose. The cheapest provider should never be your first option. While you don't necessarily need the best quality for the company that you hire, it's highly recommended that you choose a reputable provider. This article takes a closer look at how you can effectively ship your furniture across the country at a reasonable price.
Key Takeaways:
Packing and shipping furniture can be an expensive ordeal. Here we suggest how to do this and what factors you should look into before making the big decision!
What to Consider if You Are Renting a Truck/Trailer and Driving Yourself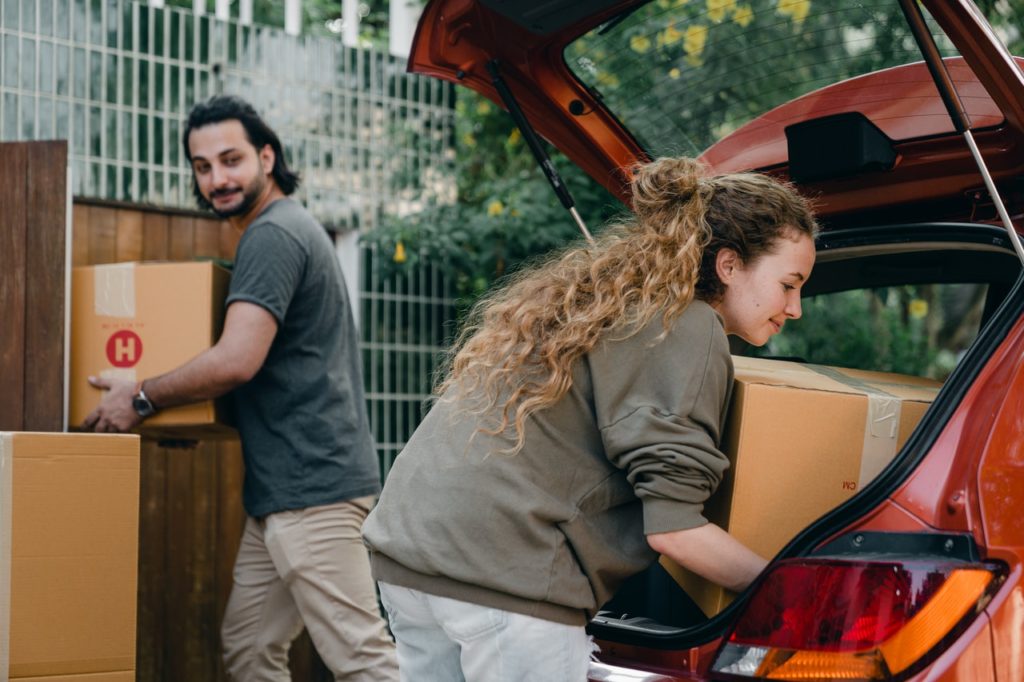 Likely the most inexpensive option when shipping furniture across the country is to rent a truck/trailer and drive yourself. The main cost will be renting a truck or trailer to transport your belongings to the new destination, which is much less expensive than hiring long-distance movers. However, the energy you must expend to handle shipping these items without assistance can be significant. Keep in mind that there are also numerous fees and costs that you must take into account before selecting this option for your move. The many costs that should be factored into this particular shipping option include:
Insurance
When you rent a truck or vehicle of any kind, it's a good idea to obtain insurance to protect yourself in the event that the vehicle is damaged during the drive. The amount of personal insurance you have dictates if you need to purchase additional insurance.
Time
You may need to take some time off work in order to handle the logistics of shipping these items on your own. When you rent a truck, you'll be required to pay for the truck per day.
Lodging
Depending on the length of your trip, you may be tasked with stopping at a hotel or motel a few nights, which can eat into your budget.
Gas
If you opt for hauling a trailer with your car, your gas expenses will invariably be high. The same is true if you rent a truck and drive it across the country. The rental provider will expect you to refill the tank to its previous position.
Car rental
The vehicle you rent can cost a significant sum of money depending on the size of the vehicle that you require. You might also need to obtain a car tow dolly for the move.
Food
You'll invariably need to bring food in a cooler or eat at restaurants along the way, which can add to your total costs.
Hidden fees
Environmental fees and other taxes may come into play when taking furniture across the country. If you're younger than 25, an extra fee may need to be paid for renting a vehicle.
There are several risks involved with shipping furniture across the country on your own, the primary of which is that you likely won't have access to professional-grade equipment that can be used for loading and unloading all of your furniture. Without this equipment in hand, it's possible that your belongings could become damaged, which you would need to pay for. With these risks in mind, driving your furniture across the country is a decent option if you:
Are moving more than two pieces of furniture
Believe that you're comfortable with driving a sizable trailer or truck long distances
Have taken road trips in the past and enjoy them
Shipping Containers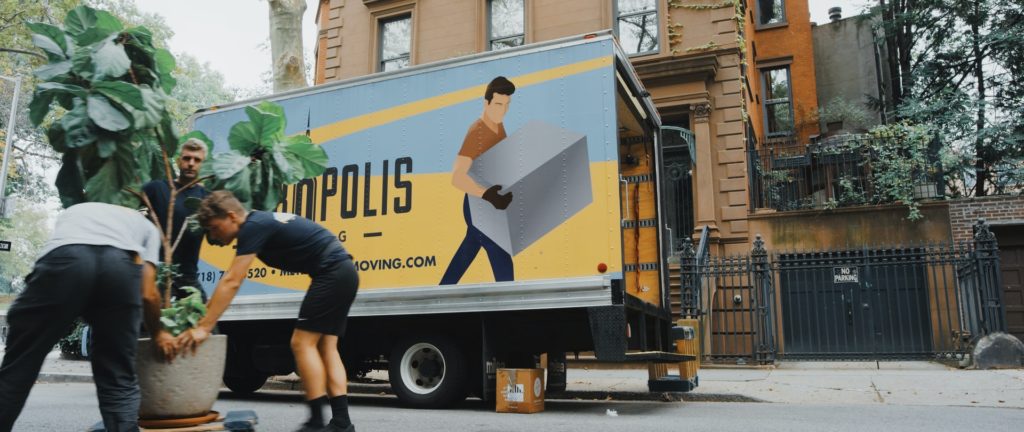 One effective option of packing and shipping your furniture across the country is to purchase and use a shipping container. In the majority of situations, shipping containers are dropped off directly in your driveway. You will then have a specific period of time to pack and load all of your belongings into the container before the company picks the container up and takes it to the new home that you're moving into. This option may be ideal if you are moving a substantial number of items and boxes in a single trip. On the other hand, you should consider another shipping method if you only need to ship a few items.
The exact size of the container that you require depends on how many items need to be moved to your new home. With a provider like PODS, they offer 16-foot, 12-foot, and 7-foot containers. A 16-foot container is ideal for packing a space that's 1,200 square feet or smaller. If you decide to obtain shipping containers from U-Haul, their containers are 267 cubic feet in size. For a two-bedroom home, apartment, or condo, U-Haul recommends that you purchase three separate containers for your move. Double the number of containers for a four-bedroom home.
This is a great option because it's convenient and provides you with an ample amount of packing space. You could either load all of the items on your own before the containers are picked up or request that the container provider packs and loads your belongings. The pricing for using shipping containers depends on the company you use, the number of containers that you purchase, and the size of the containers that you buy. The distance of your move also plays a role in what you will pay. You should expect to pay anywhere from $300-$3,000 per container. The companies that provide shipping containers include U-Haul, PODS, and U-Pack.
Room by Room Guide to Packing Your House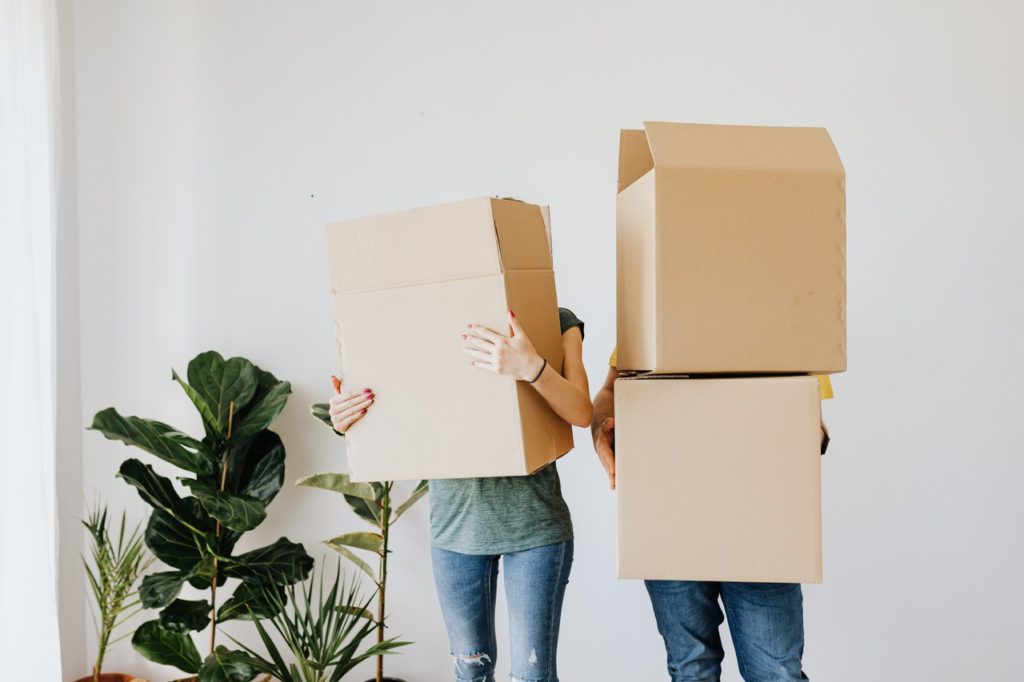 Packing an entire home can be an arduous process if you haven't fully prepared yourself for what this process involves. To prepare yourself, consider looking through this room-by-room guide. The first areas of the home that should be packed are any garages and storage areas around the property. The reason for packing these areas first is because doing so takes the longest amount of time compared to the other rooms throughout the home. Many of the items that are typically stored in garages, attics, and basements are heavy and unwieldy, which means that they can be difficult to pack.
For any hazardous items around your home, make sure that you use them or dispose of them safely before your move. Most power tools, hand tools, and garden tools should be wrapped in bubble wrap before being packed in boxes. Any of the deck and patio furniture that you want to take to your new property should be disassembled as much as possible before being bubble wrapped and taped up. You should then move on to areas of your home like the kitchen, dining room, and living room. When you're packing glasses, cutlery, and dishes, consider wrapping each item individually before packing them. There are specially-made boxes that are designed for packing glasses. These boxes can be picked up at U-Haul and similar companies.
The main bedroom in your home should be the last room that you pack since many of the items will need to be used until the last day you stay in your current home. Once you know where you're moving, it's important that you start packing immediately. It's easy to underestimate just how much packing needs to be done for a move. Make sure that you organize your belongings, reduce your possessions, and pack a couple of boxes every day. Try to keep a moving inventory of all of the items that are being packed, which will allow you to verify that everything has arrived at your new home. Another way to organize your packing is by creating a packing calendar with tasks for every day.
It's important that you have enough packing supplies for your move. Stock up on small, medium, and large boxes. You should also look into ample amounts of packing tape, bubble wrap, packing paper, stretch wrap, and labels. Every box that you pack should be labeled properly with details of the items that are inside as well as the room in which these items were taken from. If you dedicate 6-8 hours of packing every day, you can pack a three-bedroom home in anywhere from 3-5 days. This time can be reduced significantly with multiple people packing the items in your home.
As mentioned previously, the furniture that you have in storage areas and outside should be packed first. On the other hand, the pieces of furniture in your bedroom should be packed last. You can protect your belongings by using stretch wrap and bubble wrap when packing them. It's also important to disassemble them as much as you can, which will keep larger pieces of furniture from easily breaking. Consider placing insurance on your belongings for the trip, which can substantially reduce your losses in the event that your belongings are damaged.
Why You Should Ship Your Furniture Rather than Buy New Items
There are plenty of reasons why you should ship your furniture instead of buying new items, the primary of which is sustainability. Unless you can find friends or family members for your unwanted furniture, throwing away old furniture only leads to waste. To reduce your expenses when shipping your furniture, consider getting rid of items that aren't heirlooms and essential belongings. Doing so will lower your costs and lighten the load. By keeping important pieces that have proven to be staples in your household, you won't need to spend the amount of money that's required for purchasing new furniture. A simple sofa can cost anywhere from $500-$2,000 depending on the quality.
Keeping furniture means that you can save your money. There are, however, times when you might want to buy brand new furniture once you get to your new destination. If the current furniture items that you have are old and too large for shipping, purchasing new furniture may prove to be a wise investment.
Packing and shipping furniture to a new destination that's hundreds or thousands of miles away is never going to be easy or cheap. However, there are numerous options at your disposal, which gives you full control over the cost and timeline for having your furniture moved.