If you're in the market for a new home or investment property, you've likely come across the term "turnkey." But what exactly does it mean in the context of real estate? In this article, we'll dive deep into turnkey properties, exploring their definition, benefits, considerations, and who should consider them. We'll also provide insights into how to search for these convenient real estate options.
Understanding Turnkey Properties
In the realm of real estate, the term "turnkey property" holds a special significance, signifying a property that is meticulously prepared and ready for immediate occupancy. These homes are akin to well-oiled machines, devoid of any glaring defects or shortcomings that might hinder a comfortable living experience. Unlike fixer-upper properties that demand substantial renovation efforts, turnkey homes are designed to provide a seamless transition from purchase to habitation.
Defining Attributes of Turnkey Properties
Several distinct characteristics set turnkey properties apart from their counterparts:
Impeccable Condition: Turnkey homes exude an aura of well-being, often requiring minimal cosmetic enhancements. They are thoroughly maintained, with no signs of neglect or wear and tear.
Functional Excellence: Appliances, plumbing fixtures, and electrical systems operate flawlessly, ensuring a smooth and uninterrupted living experience. The property's infrastructure is sound and free from any hidden surprises.
Minimal Renovation Needs: Turnkey properties are designed to be move-in-ready, eliminating the need for extensive renovations or repairs. They offer a hassle-free transition, allowing residents to settle in without embarking on major construction projects.
Aesthetics and Modern Conveniences: Turnkey properties often boast modern amenities and stylish finishes, catering to contemporary living standards. They may feature updated kitchens, energy-efficient appliances, and trendy décor.
Benefits of Investing in Turnkey Properties
Turnkey properties appeal to a wide range of buyers, offering a host of advantages:
Immediate Rental Potential: Investors seeking quick returns can capitalize on turnkey properties' immediate rental potential. These properties can be leased out without delay, generating income from the outset.
Reduced Risk and Hassle: Turnkey properties minimize the risk of unforeseen expenses and time-consuming renovations. Buyers can enjoy peace of mind knowing that the property is in excellent condition.
Low Maintenance Requirements: Turnkey properties generally require minimal upkeep, reducing the burden of ongoing maintenance costs.
Attractive to Tenants: Turnkey properties are highly sought-after by tenants, as they offer a comfortable and well-maintained living environment.
Considerations for Turnkey Property Investments
While turnkey properties offer numerous benefits, potential buyers should exercise due diligence:
Conduct Thorough Inspections: Despite their move-in-ready status, it is crucial to engage professional inspectors to thoroughly assess the property's condition, identifying any potential hidden issues.
Evaluate Market Conditions: Understand the local rental market and property values to ensure the investment aligns with financial goals.
Consider Property Management Services: For absentee landlords, property management services can provide valuable assistance in tenant screening, maintenance, and rent collection.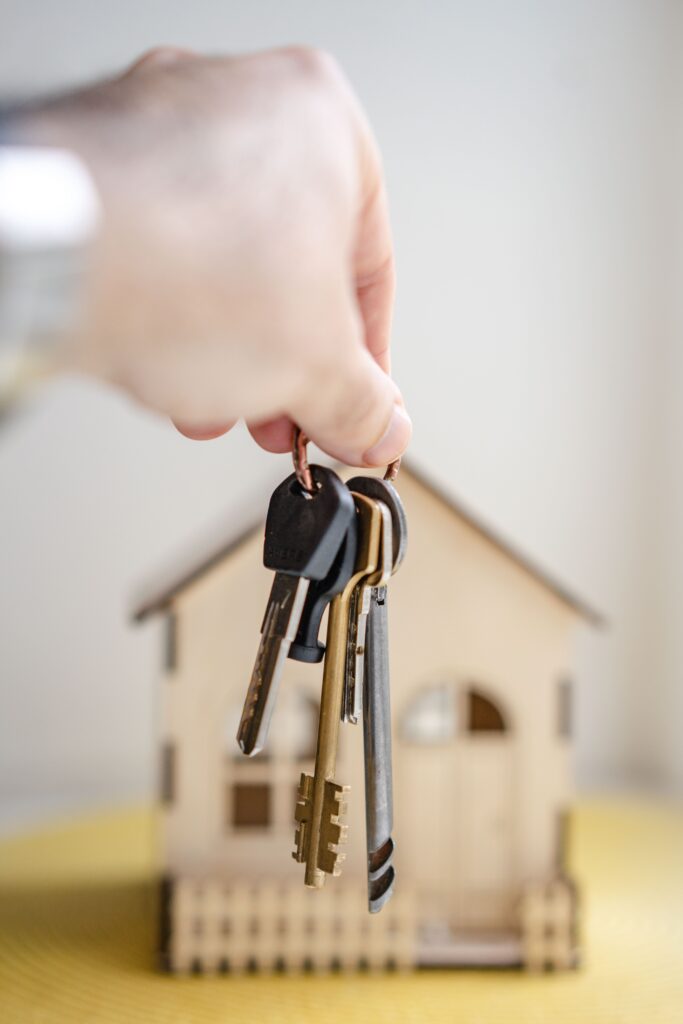 Benefits of Turnkey Properties
Turnkey properties offer a number of advantages over traditional fixer-uppers, making them an attractive option for many homebuyers. Here are some of the key benefits of turnkey properties:
Convenience and Time-Saving: One of the primary benefits of turnkey properties is the convenience they offer. These homes are ideal for individuals and families with limited time or those who need to move quickly, such as due to a job transfer. With a turnkey property, you can avoid the hassles of coordinating renovations and repairs. This can save you a significant amount of time and energy, allowing you to focus on other important aspects of your life.
Avoidance of Extensive Renovations: Turnkey properties spare you from the time-consuming and potentially costly home renovation process. Unlike fixer-uppers, which require substantial investments of time and money, turnkey properties allow you to move in and start enjoying your new space immediately. This can be a major advantage, especially if you are not handy or if you do not have the time or resources to manage a major renovation project.
Reduced Stress and Hassle: Buying a home can be a stressful experience, and the added pressure of home renovations can compound that stress. Turnkey properties provide a way to reduce the stress associated with coordinating repairs and improvements, allowing you to focus on settling into your new home. This can be a significant benefit, especially for first-time homebuyers or those who are not comfortable dealing with the complexities of home renovations.
Predictable Costs: With a turnkey property, you know exactly what you are getting and what you can expect to pay. This is because all of the renovations and repairs have already been completed, and the cost of these items is factored into the purchase price. This can provide peace of mind, as you do not have to worry about unexpected costs down the road.
Professional Finishes: Turnkey properties are typically renovated to a high standard, using high-quality materials and finishes. This can give your home a more polished and upscale look and feel, which can be appealing to potential renters or buyers.
Potential for Rental Income: If you are considering purchasing a turnkey property as an investment, it is important to consider the potential for rental income. Turnkey properties are often well-maintained and in desirable locations, making them attractive to renters. This can provide you with a steady stream of income from your investment.
Overall, turnkey properties offer a number of advantages over traditional fixer-uppers, making them an attractive option for many homebuyers and investors.
In addition to the benefits listed above, turnkey properties also offer the following advantages:
Peace of mind knowing that your home is in good condition.
The ability to move in immediately and start enjoying your new space.
The potential to increase the value of your home over time.
Considerations When Buying a Turnkey Property
Turnkey properties are an attractive option for many homebuyers as they offer convenience and move-in-ready status. However, there are several factors to consider before purchasing a turnkey property.
Price Comparison with Fixer-Uppers
Compared to fixer-uppers, turnkey properties typically carry a higher price tag. The additional cost reflects the property's move-in-ready condition and the work that has been invested in preparing it for occupancy. Turnkey homes have already undergone renovations or upgrades, while fixer-uppers require repairs and updates that the buyer must handle.
When making a pricing comparison, it's essential to consider the potential costs of renovating a fixer-upper. The expenses associated with repairs, materials, and labor can significantly increase the overall cost of the property. On the other hand, turnkey properties may offer a more predictable budget as the renovation costs are already incorporated into the purchase price.
The Importance of a Home Inspection
Despite being advertised as move-in ready, it's crucial to conduct a thorough home inspection even for turnkey properties. Even homes that have undergone recent renovations may have hidden issues that only a trained inspector can identify. A home inspection provides valuable insights into the property's condition, allowing buyers to make informed decisions and potentially negotiate repairs or price adjustments.
An inspection can reveal various issues, including structural defects, electrical hazards, plumbing problems, and pest infestations. Addressing these issues early on can prevent costly repairs and ensure the long-term safety and livability of the property.
Personal Preferences and Homebuyer Goals
The decision to purchase a turnkey property or a fixer-upper depends on individual circumstances, budget, timeline, and personal preferences. Some buyers prefer the charm and character of older homes, enjoying the process of gradually restoring and updating them. Others prioritize convenience and favor brand-new or move-in-ready homes that require minimal effort.
For those who value immediate occupancy and want to avoid the hassle of renovations, turnkey properties offer an appealing option. However, fixer-uppers can be a cost-effective alternative for those with DIY skills or the willingness to invest time and effort in renovations.
Additional Considerations
In addition to the factors mentioned above, potential homeowners should also consider the following when evaluating turnkey properties:
Location: The property's location plays a significant role in its value and potential rental income. Choose a neighborhood that aligns with your lifestyle and has a strong rental market if renting is a consideration.
Quality of Renovations: Inspect the quality of renovations and materials used in the property. Reputable turnkey property providers should provide detailed information about the renovations and materials used.
Professional Management: If you plan to rent out the property, consider the availability of professional property management services in the area. A reliable property manager can handle tenant screening, rent collection, and maintenance issues, saving you time and effort.
Long-term Investment Potential: Evaluate the property's potential for appreciation and its suitability for your long-term investment goals. Consider factors such as neighborhood development plans and potential changes in the area's desirability.
By carefully considering these factors, homebuyers can make an informed decision about whether a turnkey property aligns with their needs and preferences.
Turnkey Properties: A Suitable Choice for Diverse Needs
Turnkey properties, fully renovated and ready-to-occupy homes, cater to a wide range of individuals seeking a seamless and hassle-free real estate experience. These properties offer distinct advantages that align well with the specific needs and preferences of various buyers and investors.
For Homebuyers with Time Constraints
Turnkey properties prove to be an ideal solution for homebuyers facing time limitations, particularly those relocating due to job transfers or other unforeseen circumstances. By purchasing a turnkey property, individuals can bypass the time-consuming process of renovation and settle into their new home promptly. This eliminates the stress of managing renovations while adjusting to a new environment and workplace.
For Individuals Seeking a Move-in-Ready Experience
For buyers prioritizing convenience and a hassle-free move-in experience, turnkey properties present an attractive option. These properties are meticulously renovated, addressing any potential repairs or upgrades, ensuring a smooth and comfortable transition into the new residence. This approach eliminates the need to deal with the complexities of renovations, allowing buyers to focus on settling into their new home without the additional burden of overseeing repairs.
For Investors Interested in Rental Properties
Turnkey properties hold significant appeal for investors seeking to generate rental income. In markets with strong rental demand, turnkey properties provide a straightforward path to immediate revenue generation. With minimal effort, investors can secure tenants and begin earning rental income without the need for extensive renovations or property management expertise.
Additional Considerations
Apart from the primary reasons mentioned above, turnkey properties also appeal to individuals seeking:
A low-maintenance investment: Turnkey properties are typically well-maintained, reducing the likelihood of unexpected repairs and associated expenses.
A worry-free rental experience: Investors who prefer a hands-off approach to rental management may find turnkey properties appealing, as they often come with property management services that handle tenant screening, maintenance, and rent collection.
A diversified investment portfolio: Turnkey properties can serve as a valuable addition to an investor's portfolio, providing exposure to the real estate market while offering potential rental income and property appreciation.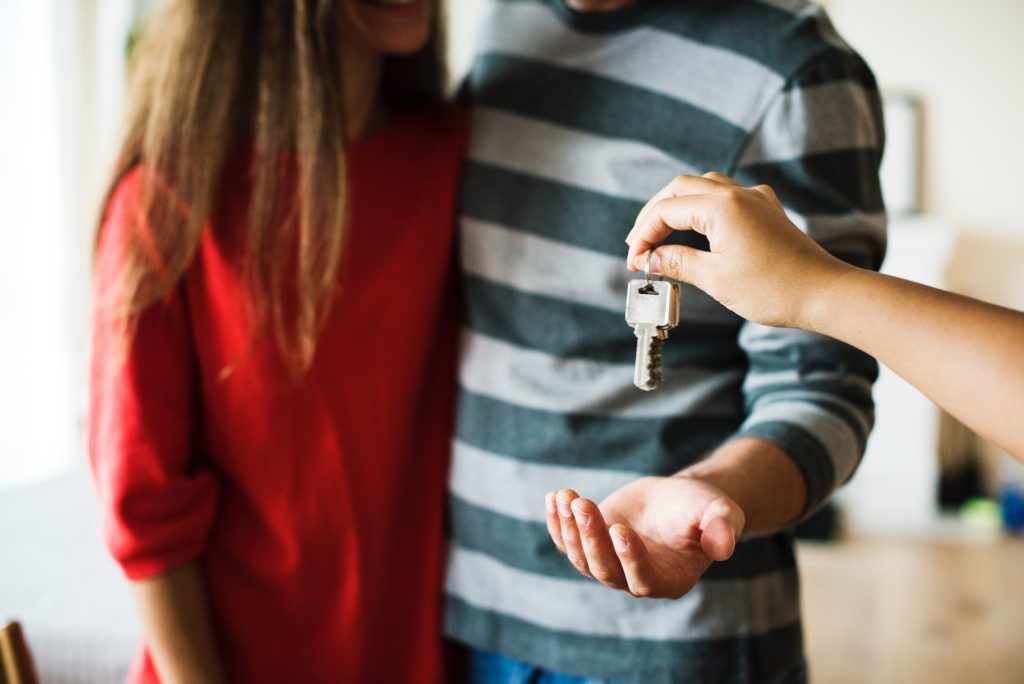 As with any real estate endeavor, searching for turnkey properties requires a strategic approach to ensure you find the ideal property that aligns with your needs and preferences. Here's a detailed guide to effectively navigating the turnkey property market:
Harnessing the Power of Real Estate Listing Websites: Real estate listing websites serve as a valuable starting point for your turnkey property search. These platforms provide extensive information about available properties, including comprehensive descriptions, detailed photos, and pricing information. Popular websites like Zillow, Trulia, and Realtor.com offer a user-friendly interface and a wide range of search filters to narrow down your options based on specific criteria such as location, property type, and price range.
Setting Search Criteria and Alerts for Targeted Discoveries: To stay ahead of the curve and ensure you don't miss out on potential gems, utilize the search criteria and alert features offered by real estate listing websites. By establishing specific search parameters that match your desired property characteristics, you can receive timely notifications when new turnkey properties become available, allowing you to act swiftly and secure the ideal property before it's snatched up.
Equipping Yourself with Market Knowledge: Before embarking on your turnkey property search, it's crucial to arm yourself with knowledge about the real estate market in your target area. This includes understanding current trends, pricing patterns, and demand levels. This knowledge will empower you to make informed decisions, assess whether a turnkey property is reasonably priced, and recognize a good deal when you see one.
Networking with Local Real Estate Professionals: Engaging with local real estate agents and property management companies can provide valuable insights and connections in your search for turnkey properties. These professionals often have access to off-market listings and can offer expert advice on local market conditions and potential investment opportunities.
Exploring Turnkey Property Developers and Investment Firms: Consider researching and connecting with turnkey property developers and investment firms that specialize in identifying, renovating, and selling move-in-ready properties. These companies often have a portfolio of turnkey properties available and can provide valuable guidance throughout the purchasing process.
Leveraging the Expertise of Real Estate Investors: Connecting with experienced real estate investors can provide valuable insights and recommendations for finding turnkey properties. Their firsthand experience and knowledge of the market can be instrumental in narrowing down your search and identifying properties that align well with your investment goals.
Utilizing Online Real Estate Investment Communities: Online real estate investment communities, such as BiggerPockets and Reddit's r/realestateinvesting, offer a wealth of information and discussions about turnkey properties. These forums can provide valuable insights from experienced investors, connect you with potential sellers, and help you stay informed about market trends.
By employing these comprehensive search strategies, you can effectively navigate the turnkey property market, identify suitable investment opportunities, and make informed decisions that align with your real estate goals.
Conclusion
In summary, turnkey properties offer homebuyers and investors a convenient and hassle-free option. Understanding the benefits and considerations of these properties can help you make an informed decision when buying real estate. Whether you're seeking a move-in-ready experience or have specific investment goals, turnkey properties can be a viable choice in today's real estate market. Remember that a thorough home inspection is essential to ensure a sound investment regardless of a property's turnkey status. So, explore your options, conduct due diligence, and find the perfect turnkey property that aligns with your goals and lifestyle.