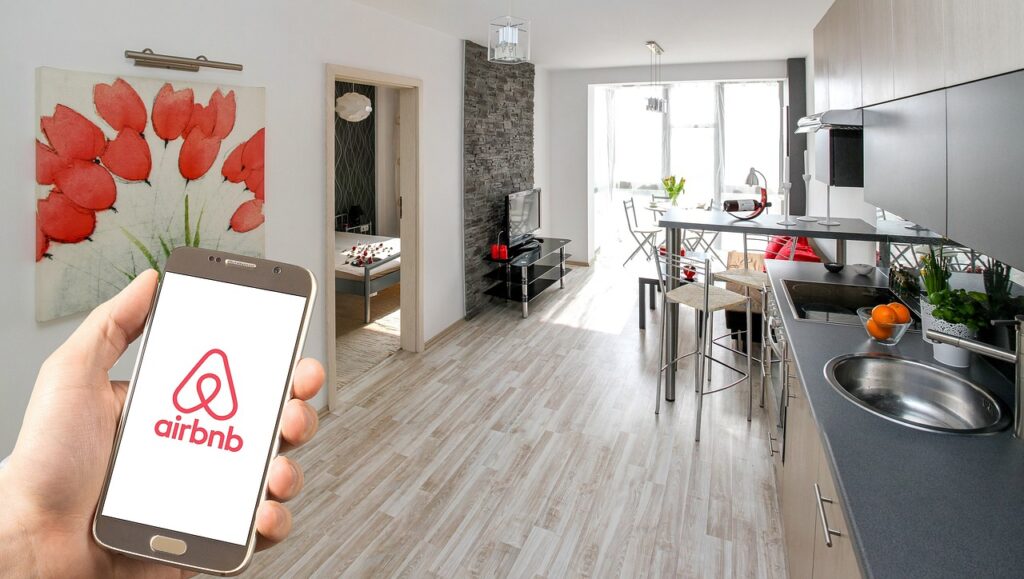 If you're a homeowner who wants to rent out your home from time to time, you can do so through the Airbnb platform. Airbnb is an online platform that allows homeowners or individuals living in an apartment to rent out their properties to anyone who's searching for accommodations in the area.
Even though Airbnb launched in 2008, the company has exhibited rapid growth over the past decade. At the moment, they have nearly six million active listings across 220 different countries and regions. Around two million people stay in an Airbnb property every night, which gives homeowners plenty of opportunities to leverage their assets.
Starting your own Airbnb is easier than it might seem. To begin, navigate to the Airbnb host page before clicking on the "Try Hosting" button. From here, you'll be asked to enter some basic info about your property as well as answers to some prompt questions. You can then create an entirely new listing, update an existing listing, or copy an existing listing.
The process of creating a listing officially begins once you've entered your address, after which you'll be asked to select the type of property you wish to rent out. The types of properties you can list include everything from an entire apartment or house to a unique space or secondary unit. If you just have a single room that you would like to rent out, this can be done as well. Before the listing is finalized, you should enter some extra details about your home, which can extend to the number of guests allowed, the number of bedrooms available, and the types of amenities that guests will have access to during their stays.
There are many reasons why homeowners decide to Airbnb their homes, the primary of which is that they can make money while taking a vacation of their own. Instead of leaving your house empty while you're away on vacation, you can rent it out to make some extra cash. Many homeowners will also choose to invest in a second party that they can rent out while they continue to live in their main property.
Keep in mind that you will be considered a landlord by the IRS if you rent out your home at fair market value for more than 14 days in a single year, which can actually provide you with some tax benefits. Airbnb has proven to be popular because it provides people who are looking for a place to stay with accommodations that are more unique and potentially more affordable than staying at a hotel. As mentioned previously, more than two million people stay at Airbnb properties every night, which shows how popular the service is. This article offers a detailed guide on how to effectively manage your home with Airbnb.
Why You Should Consider Starting an Airbnb
There are many benefits that you can take advantage of when using your home as an Airbnb, the primary of which is that it allows you to supplement your income. Even though the total income you receive depends on a number of different factors, you'll be able to earn passive income on a monthly basis that you wouldn't have received without placing your home on Airbnb.
This option also gives you an ample amount of flexibility. You can be either a full host or a short-term host. If you decide to be a full host, you can use your home as a rental property on a continual basis. This scenario is ideal for people with second homes. On the other hand, being a short-term host is a great option if you're going out of town or traveling overseas for a while.
You'll find that Airbnb is a form of investing. Being a short-term host will allow you to diversify your investment portfolio by providing you with a method for obtaining passive income without taking on too much risk. People always need somewhere to stay while traveling or on vacation, which is something you can provide. Some additional benefits to consider include:
More profitable than standard renting – While renting out to a tenant through traditional means can earn you some income, it's possible to charge higher nightly fees when using Airbnb.
Host protection – When you use Airbnb as a host, you'll be a part of the Host Guarantee Program, which protects you if a guest damages your property.
Freedom to set price – You can choose how much to charge renters and if you want to charge by the night or week. You can also adjust your rates based on supply and demand.
Free listings – Creating a listing on Airbnb is entirely free and comes with no hidden costs.
Steps on Running Your Own Airbnb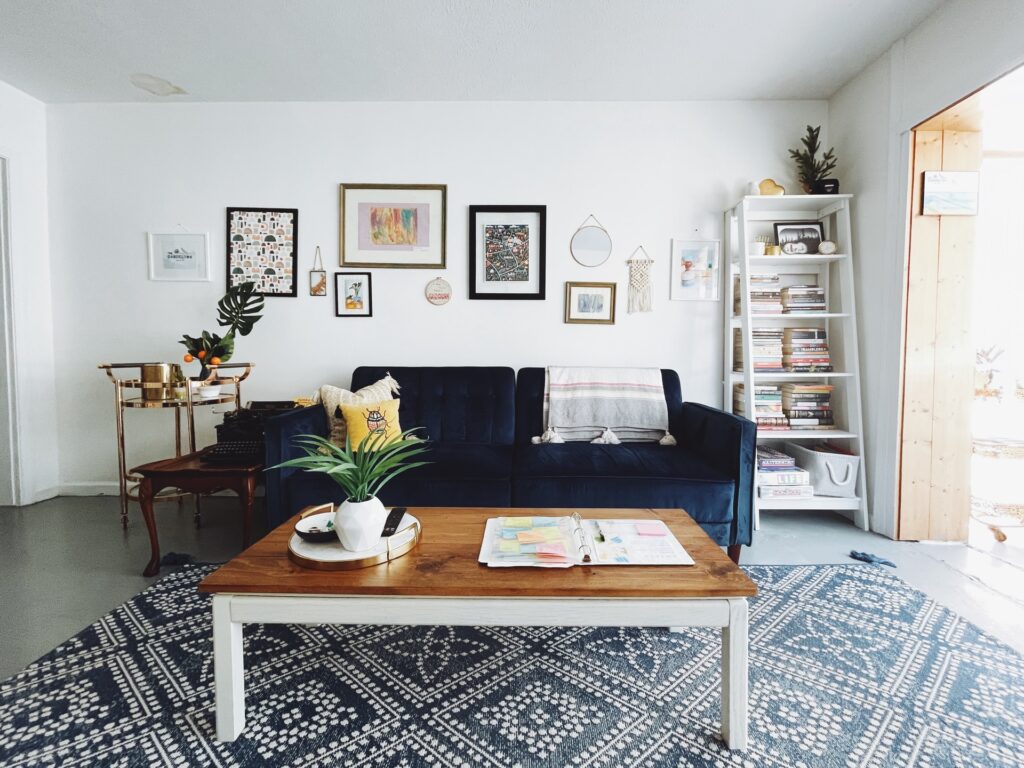 Before you start running your own Airbnb, there are some basic steps to doing so that you should be wholly aware of. These steps include everything from finding the right property to hiring a professional cleaning service.
1. Find your Ideal Property
First, it's important that you find your ideal property. If you want to invest in a new home that you can use as an Airbnb property, there are tools you can use to identify homes for sales that would work well as Airbnb properties. Tools like Mashvisor can help you find the right rental properties. Make sure that you do extensive research before you decide which property you want to invest in. Homes that are located near popular attractions and shopping destinations may be great investments.
Before you make an offer on a property, it's important that you take a look at the Airbnb laws and regulations for the specific area that the home is located in. In some areas, renting out a home as an Airbnb is heavily restricted or not allowed at all. To avoid paying unnecessary fines, you should brush up on these regulations beforehand. You can find useful Airbnb data about the area the property is located in by navigating to the Mashvisor website that was linked earlier or by using the AllTheRooms analytics tool.
2. Create a Competitive Rental Rate
Once you've found the right property, it's important that you create a competitive rental rate that will appeal to individuals who are searching for the ideal Airbnb property. In general, Airbnb properties and rooms are supposed to be somewhat cheaper than staying at a hotel, which you should keep in mind when pricing the rental. Look at other Airbnb rentals in your area to identify the rate for properties that are similar to yours. You should only charge higher rates if your property offers some unique features and amenities.
There are several additional factors that you should consider when setting rates. For instance, you may want to charge cleaning fees or set your rates to accommodate the money you'll need to spend to clean your property after it's been rented out. If your home has upscale and luxurious decor, your rental rate should take this into account. As mentioned previously, location is everything with Airbnb. If your home is located in or right outside of a popular city, you can charge higher rates.
3. Produce a Unique First Impression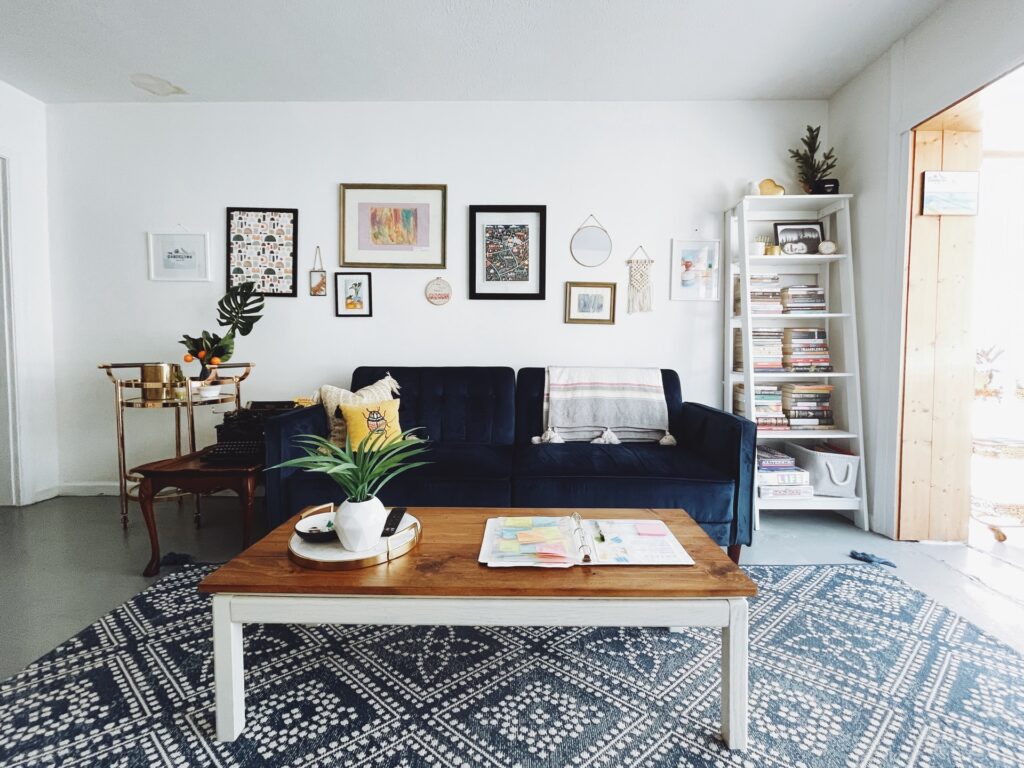 First impressions are essential for any Airbnb property. If your home doesn't photograph well or isn't advertised properly in the listing, potential renters will simply choose other properties that don't have these issues. To make your home stand out, it's first important that you list out all of the unique amenities in your home. Some of the amenities that guests want in an Airbnb include dining basics, wine glasses, cooking supplies, basic toiletries, cleaning supplies, towels, and extra toilet paper. Coffee, tea, and light snacks should be on hand as well.
You should also highlight the attractions in and around your neighborhood. When taking pictures of your property, these images should be clear and have a sharp resolution. Make sure that you show your property from every angle. If you're unsure about the quality of your pictures, you could hire a professional photographer. Finally, it's important that your home is clean if you want to make a good first impression. If the place hasn't been dusted in a couple of months, renters will notice.
4. Hire a Professional Cleaning Service
As mentioned earlier, it's very important that your home is clean and disinfected before guests arrive. Even though you could keep costs down by cleaning the home yourself, it will likely take too much time to get the place as clean and tidy as Airbnb guests expect.
By hiring professional cleaning services, you can be certain that your home will receive a deep cleaning. You can find some reputable professional cleaning services by searching for them on the Google search engine. You'll receive a list of the highest-rated and most popular cleaning services in your area, which is a great starting point for your research.
5. Other Tips and Tricks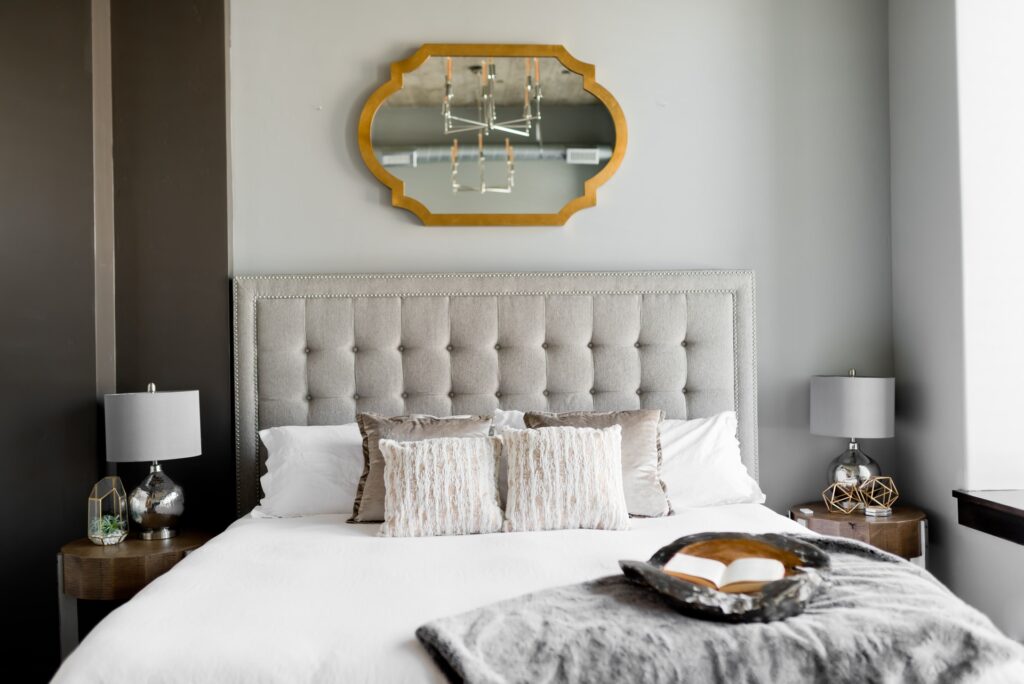 There are some other tips and tricks that you should look into if you want your Airbnb property to be as appealing as it can be. First, make sure that your check-in and check-out processes are automated. Guests could always arrive late because of flight delays or traffic issues. It's possible to automate the entire check-in/check-out process by installing a basic lockbox or smart lock. With one of these systems installed, you won't need to wait for the guests to arrive to provide them with a key.
Make sure that you respond to guests as quickly as possible. If you're unable to deliver swift replies, guests will likely look elsewhere. Along with condiments, tea, and coffee, you should also have movies, books, board games, and other entertainment options on hand that guests can take advantage of. With these tips in mind, you should be able to provide your guests with a fantastic Airbnb experience.
Final Thoughts
Having an Airbnb is a great option if you want to rent out your property. Investing in this type of rental service should provide you with a great ROI since you control every facet of how your home is priced. Because of how popular Airbnb is, it shouldn't be too difficult for you to find guests.
The recipe for a successful Airbnb involves the right price, the right property, and fantastic property management. Because of how important property management is, consider hiring a reputable and experienced property manager who can update your profile, handle bookings, screen tenants, and advertise your rental property for you.