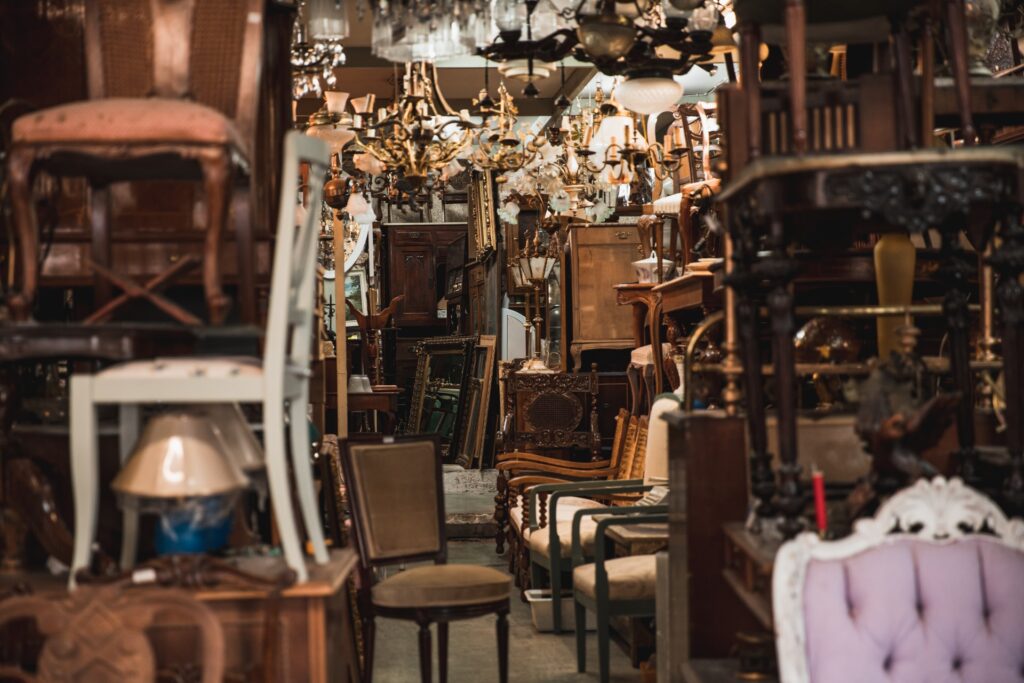 Buying furniture is a wonderful way to improve the exterior or interior appearance of your home. These pieces of furniture can also make a house feel more like a home, which is why many homeowners purchase furniture when they move to a new place. It's also important to purchase furniture when you're trying to give your home a distinct interior style. If you ever want to entertain guests or have friends over, having the right furniture ensures that you make a good impression.
Before you start buying furniture for your home, keep in mind that furniture can be expensive, which is why it's highly recommended that you search for deals whenever possible. If you want premium or customized pieces of furniture that are built to last, your costs will likely be high. However, there are many ways to locate great deals on furniture.
Along with buying your furniture at competitively priced stores, you can also negotiate for lower prices at independent furniture stores. Many of these stores will agree to lower prices if you purchase several furniture items. If you're trying to find the best deals for the furniture you buy, it's also important to know at what time of the year you should purchase new furniture.
If you shop for furniture at the end of the summer and winter seasons, retailers will almost certainly be discounting some of their old stock. The months of January, February, August, and September are ideal for purchasing furniture at a discount. This article offers a comprehensive look at when and where to buy new furniture for your home.
Indoor Furniture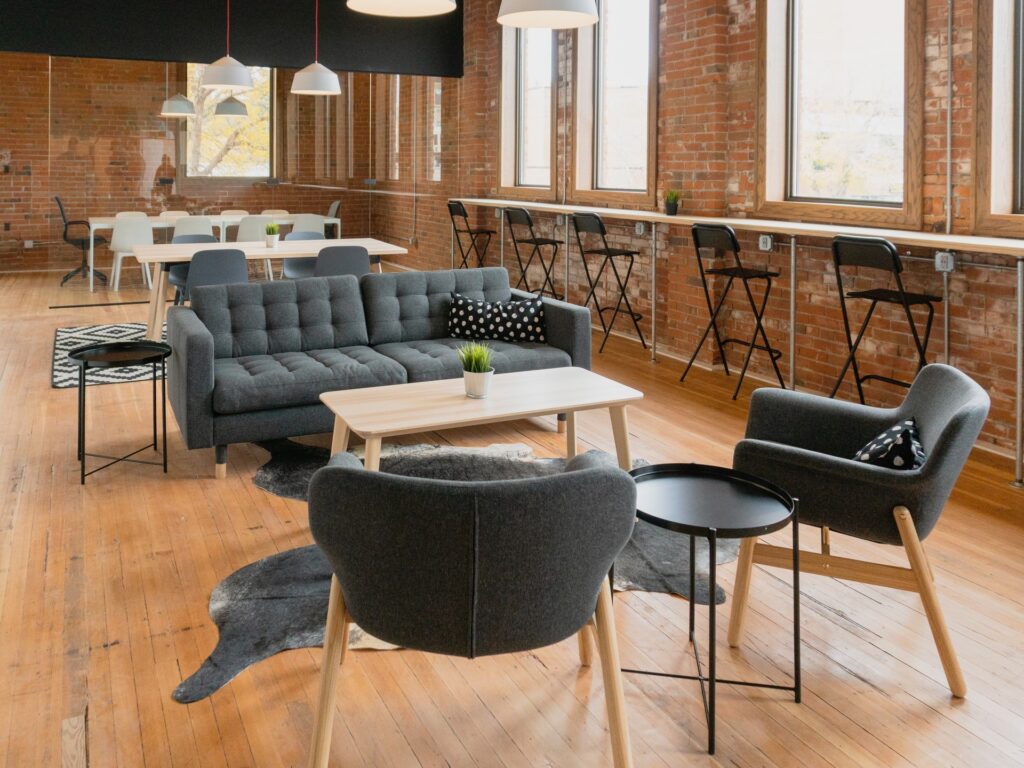 Most pieces of furniture are designed to be indoor furniture, which mostly means that they can't be placed outdoors. If you take indoor furniture outside, it's likely that the pieces of furniture will be damaged by the elements. Coffee tables, couches, reclining chairs, living room sets, and bedroom sets are all considered to be indoor furniture that shouldn't be positioned outside. If you're looking for the right time of the year to purchase indoor furniture, there are several methods you can use when shopping.
Like fashion, different types and styles of furniture will appear at different intervals of the year. New furniture styles are typically revealed at the beginning of the spring and fall seasons, which is when you should consider going shopping for new furniture if you want the latest style. If price is a primary concern of yours, it's recommended that you don't buy furniture when new styles are released. Instead, you should think about looking for furniture that you want immediately after the holidays.
In the months leading up to the holiday season, many shoppers and homeowners choose to buy furniture because of sales or as gifts for family members and friends. Once the holiday season is over, most shoppers stop buying furniture, which leaves furniture stores with leftover stock that they feel compelled to get rid of. As such, the January and February months are when furniture usually goes on sale with deep discounts.
The best sales typically occur on Presidents' Day in February. Some additional holiday weekends when sales usually take place include Black Friday, Memorial Day, Cyber Monday, and Labor Day. During the spring months, most shoppers are searching for outdoor furniture, which makes it more likely that you would be able to find deals on indoor furniture at this time.
If you want to find some good online deals on furniture, make sure that you navigate to the Amazon.com and Wayfair.com websites, both of which host sizable furniture sales on Amazon Prime Day and Way Day. The Way Day event typically occurs for two days at the end of April every year, during which most pieces of furniture can be purchased online for 50-70% off. As for Amazon Prime Day, furniture is typically discounted by around 40-60%. Amazon Prime Day usually occurs on an annual basis for two days in July.
Outdoor Furniture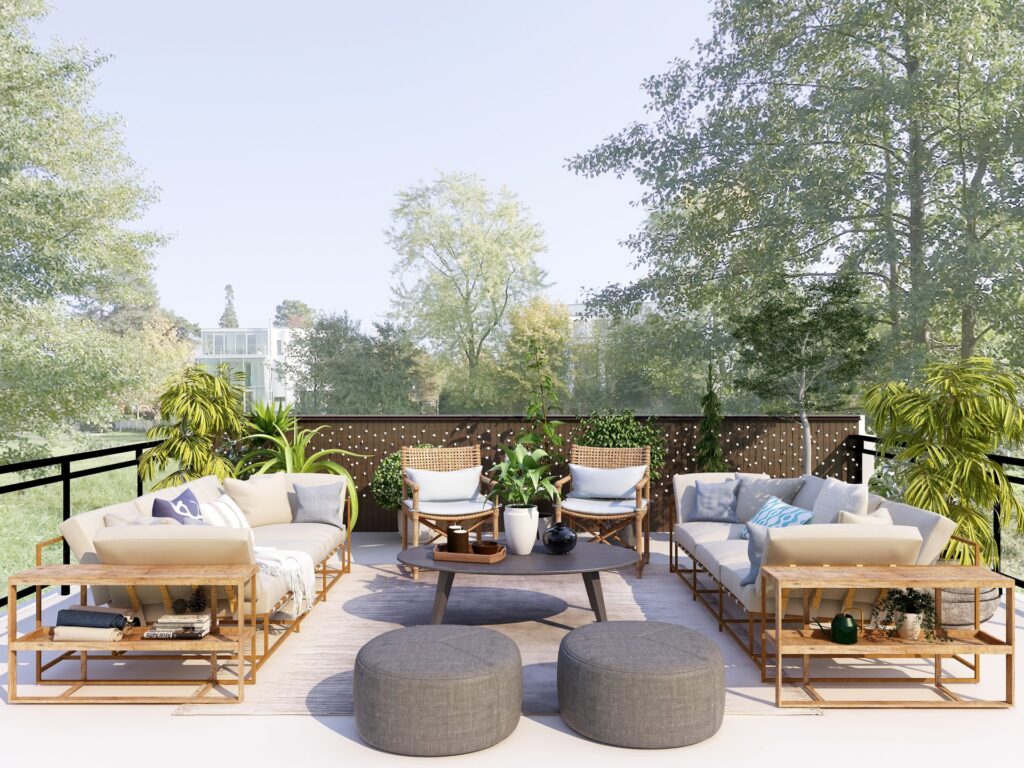 If you want to upgrade your patio furniture or have just moved into a new home, outdoor furniture can help you create an outdoor living space that extends the functionality and comfort of your home. Examples of outdoor furniture include patio chairs, dining sets, umbrellas, accent outdoor tables, and even outdoor couches. The key differentiator between indoor and outdoor furniture involves the materials that these pieces of furniture are made from.
Most outdoor furniture is made from wood materials, synthetic materials, and metals to make sure that rain and other elements don't cause extensive damage. New styles of outdoor furniture are usually unveiled in March and April, which is right around when shoppers start searching for outdoor furniture.
In the event that you want the best deals, consider shopping for outdoor furniture in the late summer months and early fall months. From early August until late October, stores will be trying to get rid of outdoor furniture to make way for indoor furniture that's more palatable during the cooler fall and winter months. Whether you want to purchase an outdoor sofa or dining tables, you should be able to find substantial discounts on outdoor furniture during the late summer and early fall months.
Office Furniture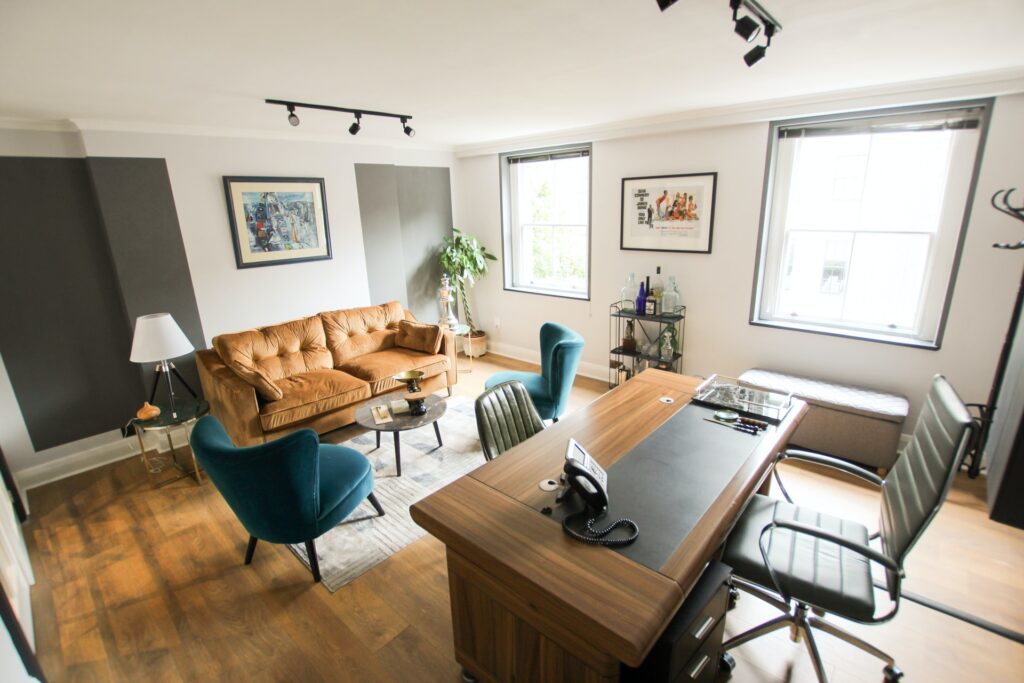 If you need some new furniture for your office, items like office desks, filing cabinets, chairs, and bookshelves can be purchased at any time of the year. The latest innovations and styles of office furniture are announced in June every year at an office tradeshow known as NeoCon. This tradeshow is attended by the foremost office manufacturers and retailers in the industry.
Even though the latest styles are announced in June, they usually don't appear in retail stores until later in the fall season. The previous season's office furniture tends to go on sale just before the new season arrives. If you want the latest styles, you can find them at most office furniture stores during the months of October, November, and December. For the best deals, try shopping for office furniture during the August and September months.
Buying Furniture Tips
While it's important that you know when to buy furniture, there are also some additional tips and guidelines that you should be aware of. First, it's important that you know what to look for when buying furniture. For instance, it's highly recommended that you know about the different types of wood that pieces of furniture can be made from. Wood furniture is typically made from solid wood, veneers, or particleboard/composite wood.
The most expensive of these materials are solid wood, which will provide a premium appearance to your furniture as well as a great build quality that could last for decades. Veneer materials are also durable and relatively affordable. Unless your main concern with furniture is cost, you should avoid buying furniture that's made from composite wood or particleboard. Even though these materials are very affordable, they don't hold up that well and won't last nearly as long as solid wood.
If you're wondering when to shop online or in a store, the best time to shop in a store is when you know exactly what style or brand of furniture you want. Online shopping is ideal because you can use comparison guides to identify which pieces of furniture are right for you and your home. Using coupons and waiting for the various discount days that occur during the year are great ways to find premium furniture pieces at a reduced price.
Before you make a final purchase, it's essential that you ask about warranties. Many stores automatically provide short-term warranties for most pieces of furniture, which you should always have on stand-by. If you want to make sure that your investment is a sound one, consider purchasing an extended warranty.
One useful trick to consider involves adding a piece of furniture to your online shopping cart and then exiting the page. Most retailers will keep track of the individuals who have abandoned their carts, after which they typically follow up by sending a promo code or discount for the product in question.
Online Places to Look For Furniture
There are many fantastic online places that you can shop at when you're searching for the best pieces of furniture. Some of the top online stores available to you include:
Amazon
Wayfair
Overstock
Home Depot
Facebook Marketplace
Each website offers a wide selection of furniture that you can add to your home or office. If you don't want to wait for online sales, the Facebook Marketplace can connect you to sellers who offer used furniture. On the other hand, places like Wayfair and Amazon place sizable discounts on their furniture at least a few times every year. If you want furniture that lasts, it's highly recommended that you check out boutique furniture stores in your area that offer handmade furniture. With all of these options at your disposal, finding the right furniture pieces for your home should be simple.