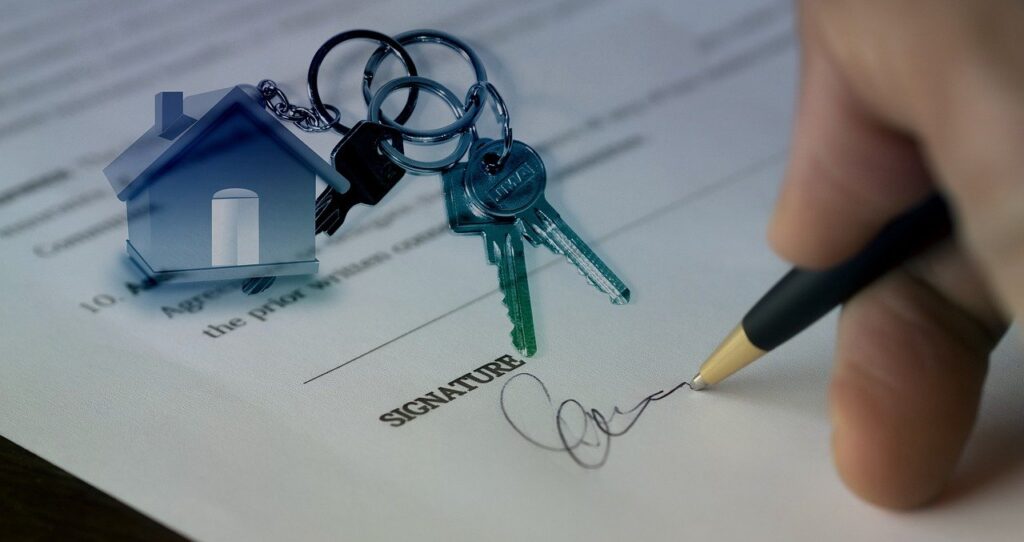 Searching for the perfect home is more difficult than ever these days. If someone else has owned the property before you, it's likely that they've made renovations and alterations that have resulted in the home being personalized. Even if a home has your preferred layout, it might not have all of the features and accessories that you're looking for. There's also a possibility that the interior design isn't to your liking. While an interior design can be changed once you purchase a home, you might prefer to build a new home from scratch to make sure that every facet of the property matches your specifications.
There are numerous factors that can go into the buying process, which include property taxes, the condition of the home, homeowners' association fees, market trends, price, and location. Your desired home may be in perfect condition but located in an area that doesn't suit your needs. Because of the large number of factors that every buyer must take into account when purchasing a home, this process can take a long time.
There are plenty of reasons why you should purchase a home and many reasons why you should build a home. The main benefit of building a new home is that you will be able to have a say in every element of the design, which means that the finished structure should be exactly what you wanted. If you would like your new home to be constructed with sustainable building practices, all you need to do is hire the right developer and contractors for the job.
Buying a new home is beneficial because of how convenient it is. You won't have to wait for construction to be completed and should be able to move in around 30-60 days after your offer has been accepted. Buying a home is also typically cheaper with a lower monthly mortgage payment.
Even if the upfront costs are comparable, lenders believe loans for new construction properties are riskier, which results in higher interest rates. Even if the home you're interested in doesn't meet your exact specifications, you can perform home renovations that better customize the property and make it your own. This guide takes a more in-depth look at the pros and cons associated with purchasing and building a home.
Buying a Home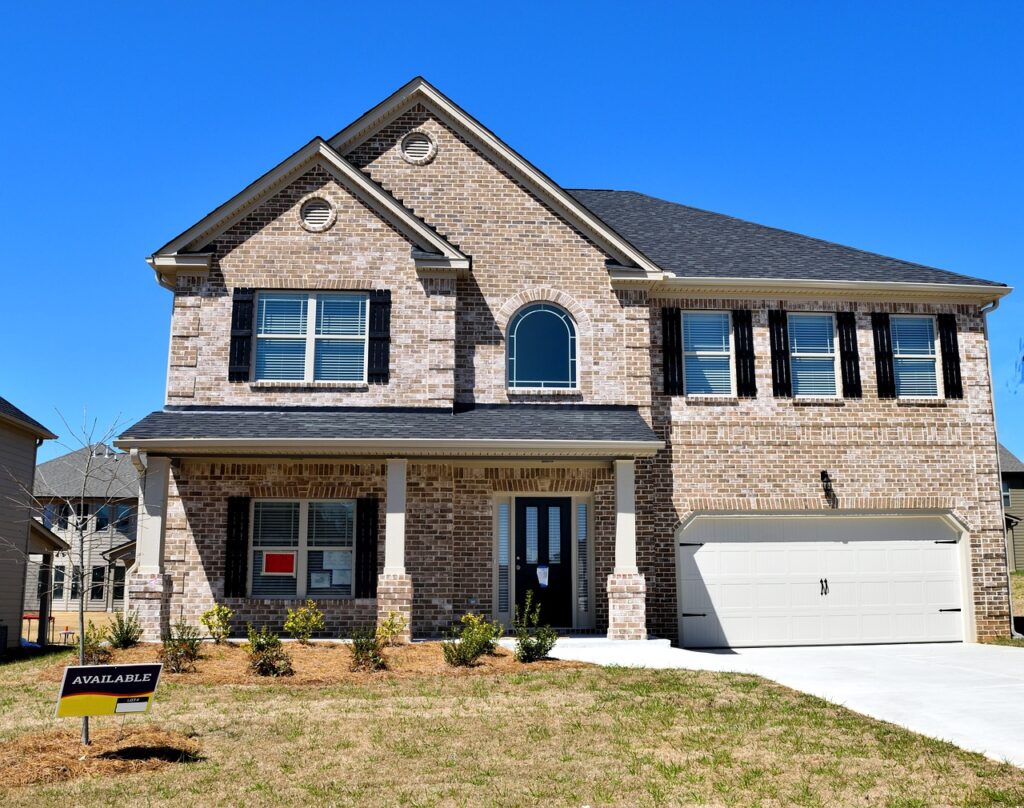 If you're looking to buy an existing home, you should navigate this process with the assistance of a qualified real estate agent. This individual can simplify the entire home-buying process by performing negotiations on your behalf, helping you identify the right properties, and filling out all of the necessary paperwork. With the guided assistance of a real estate agent, contracts can be signed quickly and without issue.
Once you've made your first offer on the home you're interested in, it's important to understand that this offer might not be accepted even if it's fair. Because of the low-interest rates, most real estate markets in the U.S. are more beneficial for the seller, which means that there will invariably be a substantial amount of competition for you to contend with as a buyer. Other potential buyers might make offers on the home that you're interested in, which is why you may need to go above the asking price.
If your offer is accepted, the closing process can begin, which typically takes 1-2 months to be completed. The many steps involved with the buying process include financing, looking at homes, obtaining home inspections, making offers, and closing on a home. While this process contains numerous steps, it's considered by many to be the more convenient option when compared to building a home.
Advantages to Buying a Home
The main benefits that come with buying a new home include:
Cheaper in most cases – Purchasing an existing home is typically more affordable than building a new home. As mentioned previously, the fact that buying an existing home is viewed by lenders as less risky than building a home means that down payment requirements are lower and that interest rates are lower.
No need to wait for construction – Constructing a home can take a long time to complete, which is something you can avoid by purchasing an existing home.
Renovation and remodel options – If you don't love every aspect of the home you're buying, it's possible to renovate your home by upgrading the bathroom or changing the layout of the kitchen.
Existing landscaping – Buying a home means that there should already be some existing landscaping in place, which eliminates a common expense that occurs when building a home.
Disadvantages to Buying a Home
The primary issues with buying a home extend to:
High competition resulting in bidding war – If there are a large number of buyers on the market at the same time, homeowners could receive multiple bids, which could make it more difficult for you to get your dream home.
Can be time-consuming – Searching for the right home can take a long time. However, having a reputable and experienced agent by your side can streamline this process.
Not as energy efficient – Most older homes are less efficient, which means that your monthly energy bill could be high.
Higher potential for maintenance problems – Older plumbing or heating appliances could have significant problems that result in the need for costly repairs or replacements.
Floor plan compromises – You might find it difficult to locate a home that has the exact floor plan you desire, which means that compromises may need to be made.
Building a Home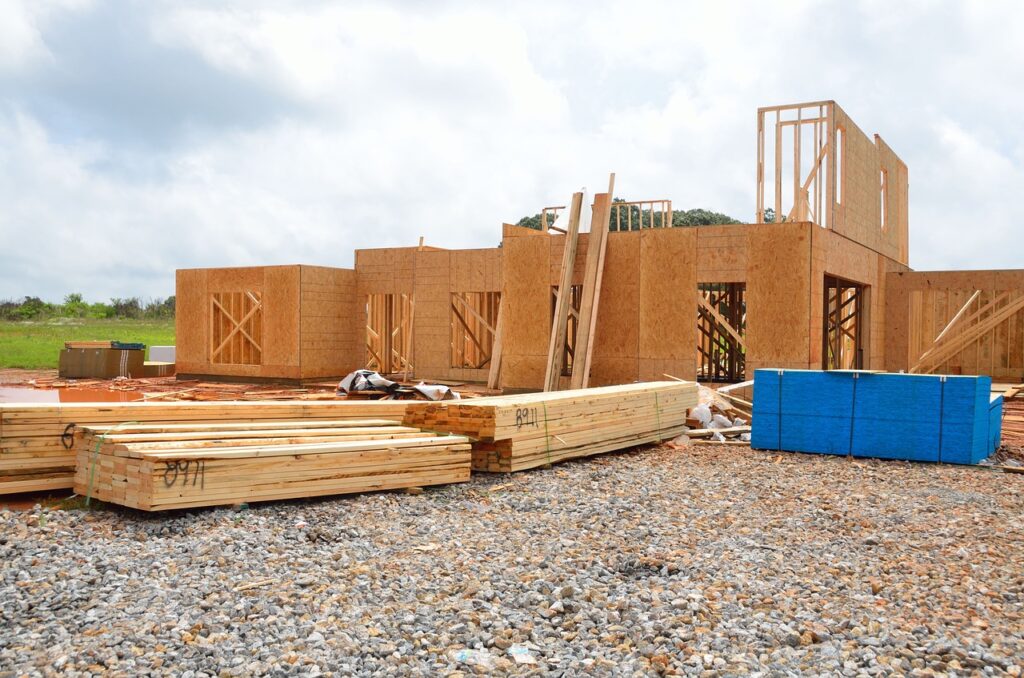 Building a home is a lengthy and time-consuming process that requires you to hire an architect/designer, a general contractor, and subcontractors. Once your new home has been designed, you will still be tasked with purchasing the necessary materials, obtaining the appropriate building permits, and beginning construction.
Keep in mind that construction can't begin unless you receive a building permit, which will only be approved if your building plans adhere to the local building code. During the development process, make sure that you properly communicate everything you want from the home.
Advantages to Building a Home
The main benefits that occur when you build a home include:
Better energy efficiency – Since you're designing every aspect of your new home, you can focus on sustainability and green architecture if you want to do your part to protect the environment and keep your monthly energy bill low.
Zero competition – Once you've purchased the land that the home will be built on, there's no buyer competition to deal with, which should reduce your frustrations.
Complete design control – You have total control over the home you're building, which ensures that it matches your specifications.
Lower maintenance requirements – New homes usually mean newer appliances, which should result in lower maintenance costs.
More customization options – As mentioned previously, you are able to design every component of your home, which means that you can customize it in any way you see fit.
Disadvantages to Building a Home
Some of the issues that come with building a home include:
More effort – When you build a home, you'll need to put in more effort when compared to what it takes to buy a home. You'll need to work with numerous professionals to build your home and will be tasked with making many difficult decisions.
More time – Building a home from scratch can take anywhere from 6-9 months on average.
Unexpected costs – Even though it's possible to estimate development costs, it's common for unexpected costs to arise during construction.
Increased loan risk – Land loans are more difficult to be approved for and may come with higher interest rates as well as higher down payment requirements.
Higher stress – Building a home requires you to make numerous decisions and deal with a 6-9 month timeline, which can be stressful.
Additional landscaping needs – Your land likely won't have landscaping, which is something that will invariably add to your total project costs.
Land preparation requirements – The land you purchase will need to be cleared and properly prepared for construction, which takes time and money.
Final Thoughts on Whether to Buy or Build a Home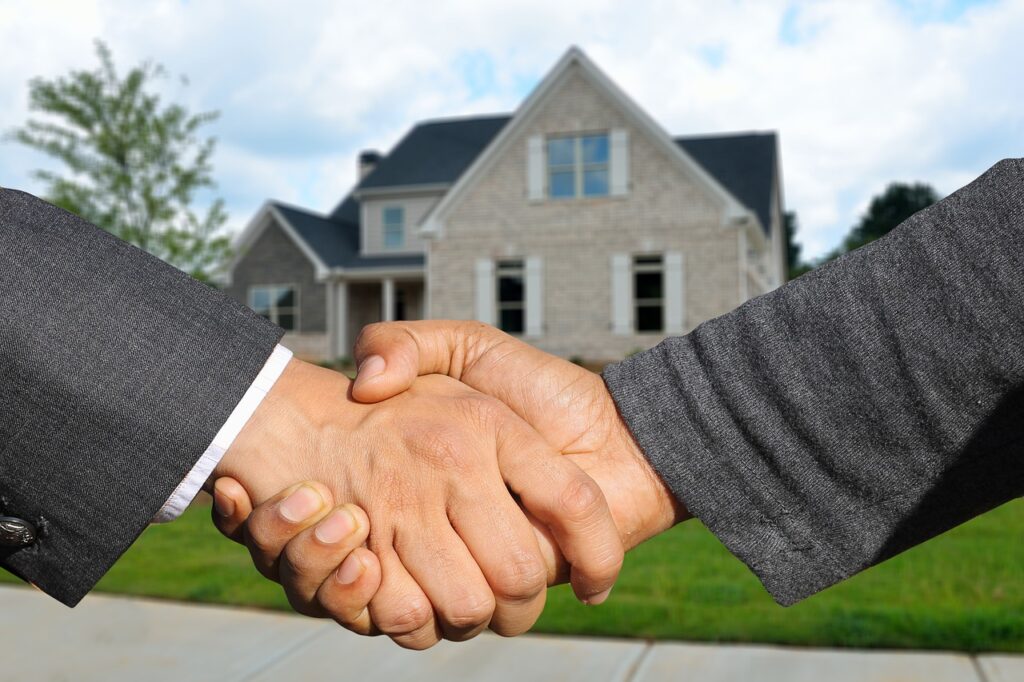 Whether you decide to buy an existing home or build a new one, each option comes with an array of tangible benefits. If you make the decision to build a new home, this option should provide you with a better return on investment. Even though the upfront costs could be higher, you will be able to design an energy-efficient home that comes with low monthly energy bills. Better energy efficiency should also increase the value of your home and allow you to obtain higher profits if ever you decide to sell.
On the other hand, buying an existing home is a process that you can complete in a relatively short period of time. It's also likely that this process will be less stressful than building a home. In general, the option you benefit more from depends on your specific situation and what you value from a home. Before you make this decision, ask yourself what your timeline is, what your budget is, and which option would best suit your lifestyle.