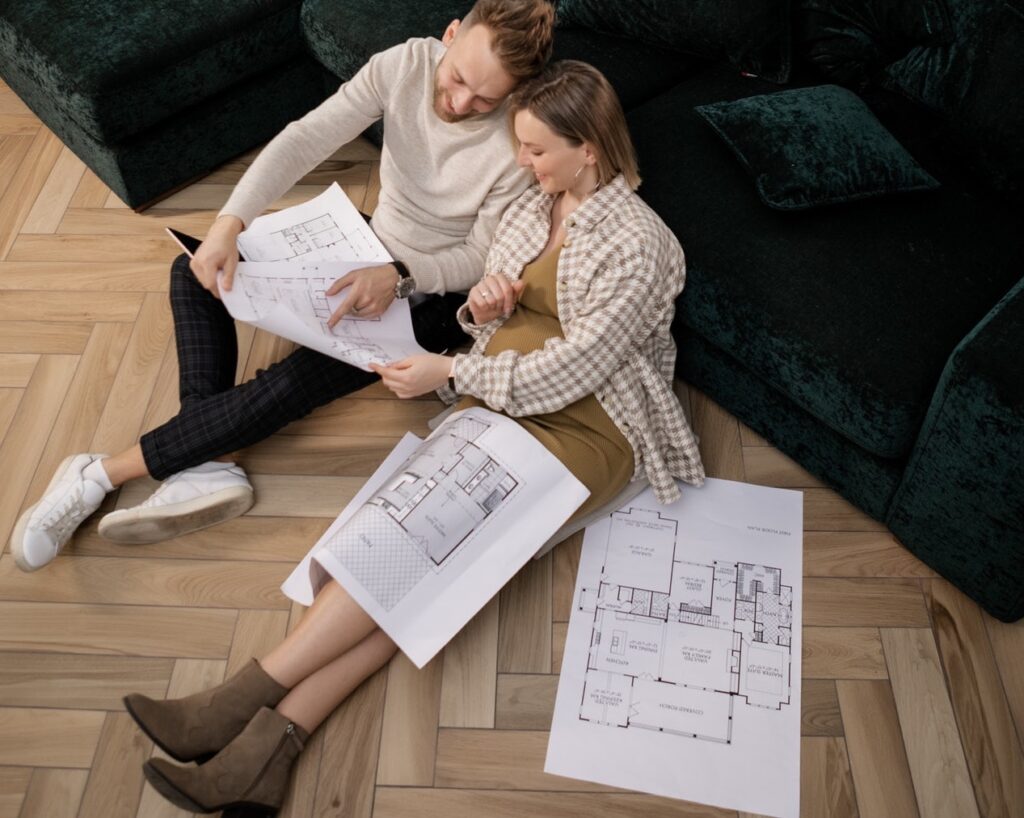 New Year's resolutions are the perfect way to get the new year started outright. The most common of these resolutions include everything from losing weight to saving money. If you're searching for a New Year's goal that could improve your livelihood, you might want to your resolution to be buying a new home. While homes can be bought at any time of the year, there are many benefits associated with getting a new home towards the very beginning of the year.
For one, the real estate market is considerably less busy in most areas during the colder winter months, which means that there should be less competition on the market. If you want to avoid a bidding war that involves numerous buyers placing bids on the same home that you're interested in, the beginning of the year would be your best option. Even if you just get started with the home-buying process, you'll be able to take the steps needed to purchase a new home before the market is busy, which gives you a head start on most of the competition.
Keep in mind that mortgage interest rates are expected to increase throughout 2022, which means that the beginning of the year is the ideal time to purchase a home. The only issue with buying a home during the cold winter months is that you may need to contend with adverse weather conditions while you're touring potential homes to eventually find your dream home.
If you don't currently have the funds or desire to move out of your home, you could still get more out of your property by remodeling your home. Home improvements make for great New Year's resolutions. Along with the ability to tailor these improvements to your personality and preferences, you can also complete remodeling projects that will increase the value of your home. Some of the most popular remodeling and renovation projects include installing new siding, repainting the walls in your home, and upgrading your kitchen. The following article takes a step-by-step look at what you need to do if you want to get a new home in 2022.
1. Create a List
The first thing to do before you start shopping for a new home is to create a list of what you want from a home. Separate this list into wants and needs. The features that you need should take priority. However, you can still consider purchasing a home with the features and items that you want if doing so is in your budget. Some of the more popular "wants" for prospective homeowners include three-car garages, walk-in closets, a large backyard, an open floor plan, granite kitchen countertops, and gas appliances.
When you are writing out a list of wants for your new home, try to match your personality and lifestyle with the design preferences that you have. For instance, if you want to entertain guests on a regular basis, search for a home with an outdoor patio and spacious backyard. A great way to determine which features are most important to you is by creating an interior design mood board, which allows you to place colors, furniture pieces, and other elements onto a single board for design inspiration.
The starting list that you make is essential for a smooth home-buying process. With this list in hand, it will be considerably easier to find homes that you'll be interested in. If you attempt to search for the right home without a list, you will likely waste time taking tours of homes that you would never actually like.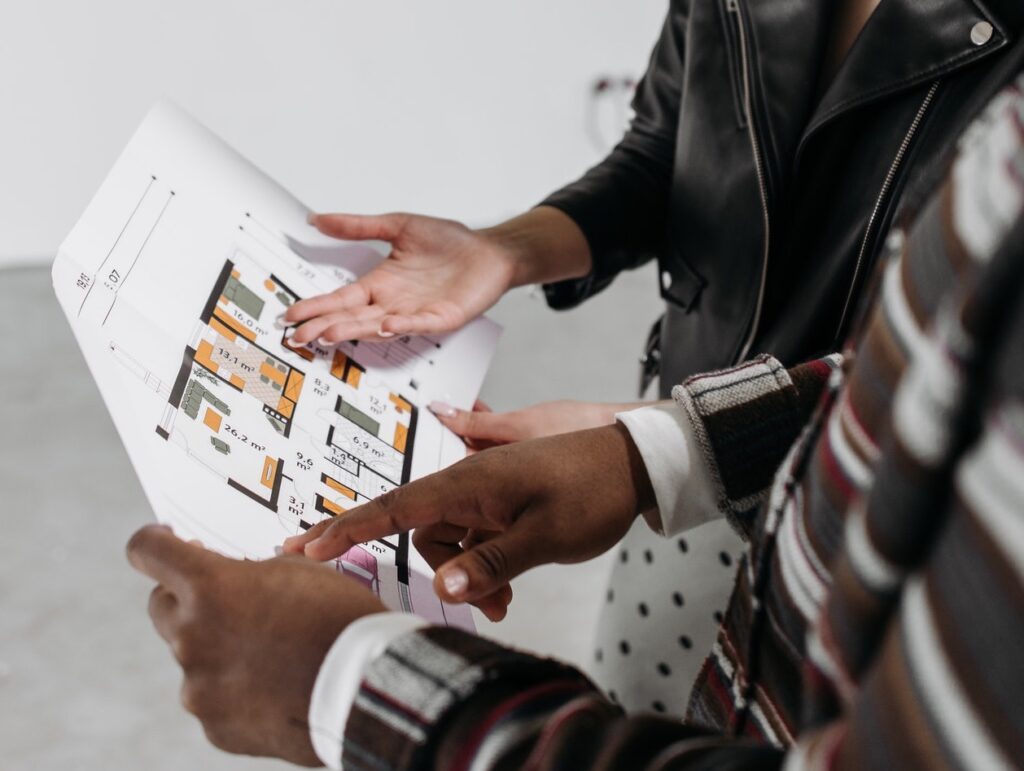 2. Research
Once you've made a list of your wants and needs, it's time to perform some extensive research that will inform your search. This research will cover everything from mortgage loans and your budget to the location and size of the home that you want. You should also look at the school area if you have children or are planning to in the future.
When you're setting your budget, it's important that you take all of the costs associated with a mortgage loan into account. Along with the principal and interest of the loan, you may also need to pay for private mortgage insurance as well as a monthly homeowners association fee. You can find information on the area that you're interested in by going to real estate websites like Zillow and realtor.com. Trulia is also a good option.
3. Save
The third step that will help you get ready for buying a home is to save as much money as possible. Your savings will mainly go towards the down payment you make as well as the closing costs and moving costs that you will be expected to pay. The closing costs can include the inspection and appraisal fees. Keep in mind that unforeseen home repairs may be needed soon after you move in, which should be taken into account when you're building your savings. If your home has been newly built, it's likely that you will receive a builder's warranty and several manufacturer warranties to cover the costs of some unexpected repairs.
In the event that you're a first-time buyer, there are a few expenses that you might not be aware of. These expenses include snow removal, utilities, tree trimming, and landscape maintenance costs. You could also create an additional budget for improvements that you want to make to the home soon after you move in. When you're saving up for your down payment, it's important to understand that most mortgage loans have a minimum down payment requirement, which is usually around 3-5% of the home price. The preferred down payment amount is 20%. If you pay this amount, you won't need to buy private mortgage insurance.
4. Speak to a Sales Consultant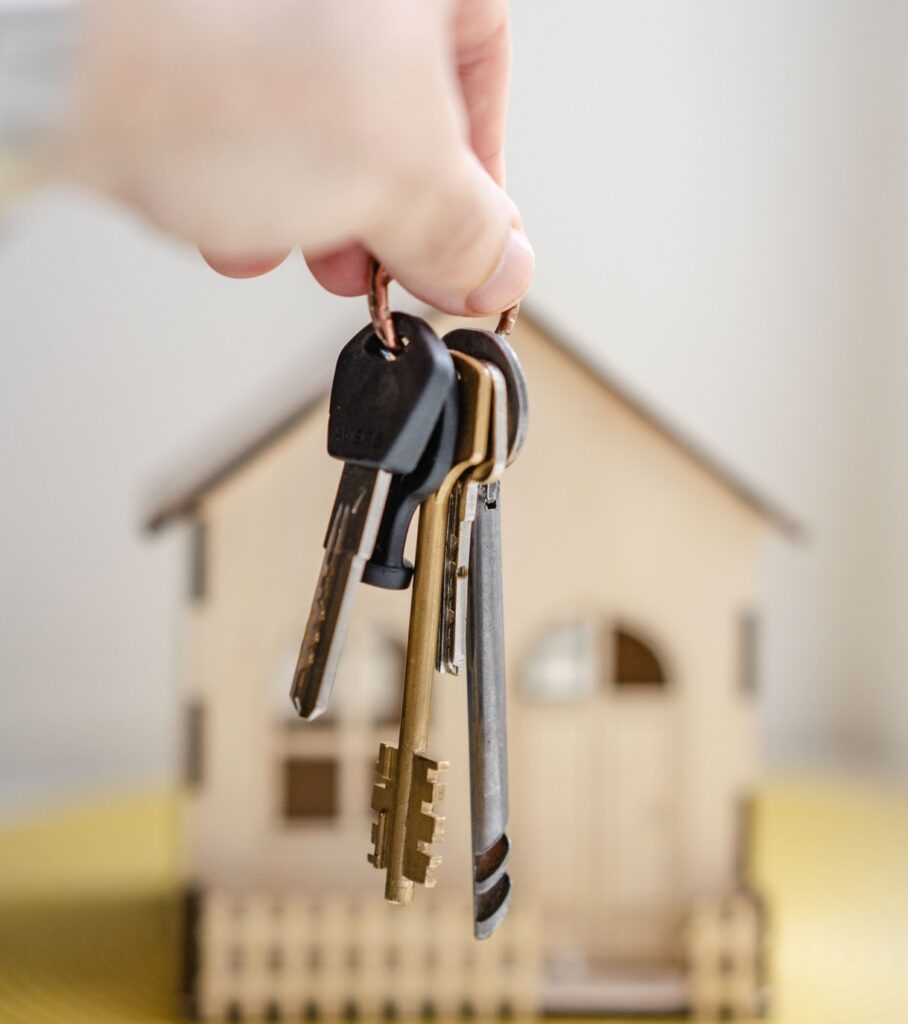 If you're thinking of buying a new construction home, another good step to take is to speak with a sales consultant at their office or over the phone. While a consultant can answer any question you have and can help you understand more about the home that you're interested in, you won't need to make a purchase that day, which means that you can take time to consider all of the information you're given.
Sales consultants are somewhat similar to real estate agents in that they can both answer questions about floor plans and square footage while also assisting you in finding the perfect home. The main difference between the two professions is that sales consultants usually provide their services to investors and buyers who are searching for new construction homes. On the other hand, real estate agents typically focus on standard transactions with residential homes and are able to represent buyers and sellers.
When you speak with a sales consultant, they should be able to inform you about lot locations, floor plans, pricing, and square footage. It's possible that they will be able to assist you in becoming prequalified for a loan as well. If it's been difficult to identify what your exact wants and needs are with a new home, a sales consultant can help you determine what these are and will be able to tell if a want that you have is feasible.
The initial meeting that you have with a sales consultant should take anywhere from 30-60 minutes. You will likely view model homes at this time to give you a better idea of what you might want. Some of the questions you should ask a sales consultant include:
How much should my down payment be?
Is new construction right for my situation?
Is it possible to purchase a home in my budget?
5. Finalize your Decision
The fifth step involves finalizing your decision, which means that you're able to make a purchase decision. Buying your dream home is a process that's invariably going to take some time to complete. You don't want to rush this process. If you do, you could make a bad decision or purchase a home that you don't love. It's highly recommended that you treat this decision like it's among the most important financial decisions that you'll make.
Some of the final decisions that you'll want to make at this point of the process include the type of home you'd like to buy, what your budget is, where you want to live, and what you'd like your down payment to be. Once you've made these decisions, it should be much easier to purchase a home. If you've hired a sales consultant or real estate agent, you should also ask some questions about building a new construction home, what your mortgage payment will be, and what the entire process entails.
Take this time to ask your spouse about their thoughts on the home that you're interested in. Your new home is going to be the place that you and your spouse likely live in for many years, which is why it's important that your spouse loves the home as much as you do. Once you've identified a home that meets your exact needs and fits within your budget, all that's left is to make an offer. Negotiations may occur after your offer is made. Once the offer has been accepted, the closing process will take place, which usually lasts for anywhere from 1-2 months. At the end of this entire process, you should be the owner of your dream home.