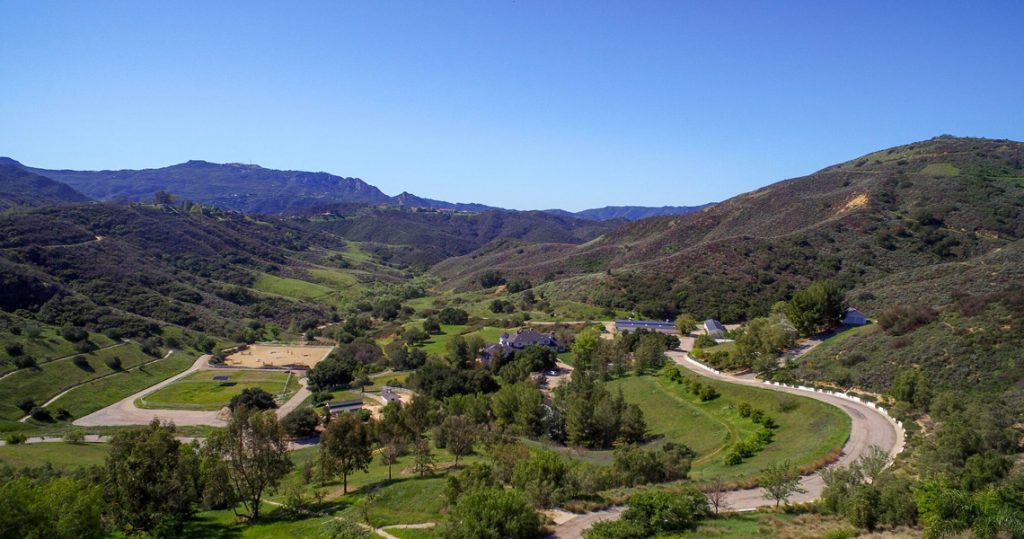 When you're considering buying or selling a home in the Conejo Valley, it's essential that you take a close look at the housing market in order to be certain that you're making the right decision. Entering into the market when it's unhealthy could be a costly mistake for your real estate investment. The local and national economy plays a large part in how healthy the housing market is — when the economy is strong, the housing market will typically reflect that. In situations where the economy is weak, depending on your situation, it may be recommended that you don't try to sell or buy a home until signs of strength begin to appear again.
It's important that you assess the overall performance of the housing market at least once every year, which will be of great assistance if you're about to place your home on the market or are searching for a new place to live. Understanding the current state of the housing market will provide you with valuable information that you can then use to make the optimal decision. The following is an extensive analysis of the 2019 housing market throughout the Conejo Valley.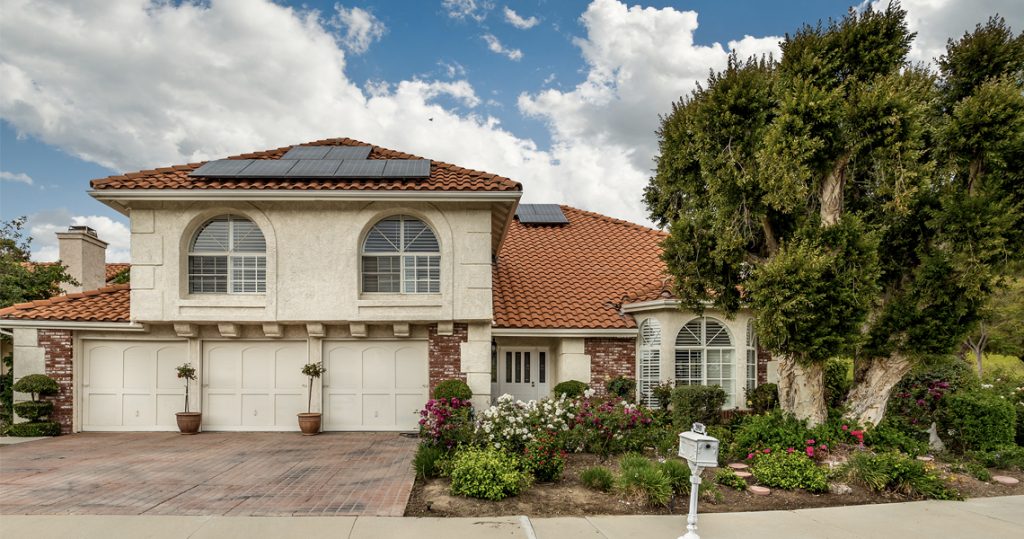 Agoura Hills 2018 Housing Market
With its close proximity to Westlake Village, Thousand Oaks, and many of the best shopping and entertainment hubs in Southern California, the Agoura Hills housing market is an exceedingly healthy one that has grown consistently over the past five years. The current median value for a home in Agoura Hills is situated at $851,000, which is a 0.6 percent increase over last year at the same time. However, this increase is somewhat smaller than is typically seen in Agoura Hills. For instance, the median home value in Agoura Hills increased from around $680,000 in early 2016 to $725,000 in early 2017. Current trends indicate that the increase in home values from now until December of next year will be closer to five percent, which indicates a very healthy housing market.
To better understand the health of the Agoura Hills market, it's important to look at the number of foreclosures throughout the city, which is currently sitting at an average of 0.0 out of 10,000. A rate of 0.0 effectively means that no homes are foreclosed on in the area. The lack of foreclosures indicates that most homeowners are able to make their mortgage payments on time, which is another sign of market health.
The market in Agoura Hills is currently considered to be a mostly balanced one with slightly more favorable conditions for sellers. Homes currently remain on the market in Agoura Hills for a period of 66 days, which is lower than the 80 days from last year. What this points to is a more competitive market wherein there are slightly more buyers than sellers. If you're getting ready to place your home on the market, the competitive nature of the market means that you should be able to obtain a sale price that's close to your list price. This also provides you with a slight advantage when it comes to negotiations with prospective buyers. More buyers means that you have a higher chance of obtaining competitive bids for your home.
This situation can be beneficial to buyers as well. While the median days on market for homes in Agoura Hills has decreased over the past few years, the reduction is a relatively small one. While you should expect to encounter some competition when searching for your dream home, most homes still remain on the market for a lengthy period of time, which should give you an ample opportunity to find a home that suits your needs.
See Agoura Hills Homes for Sale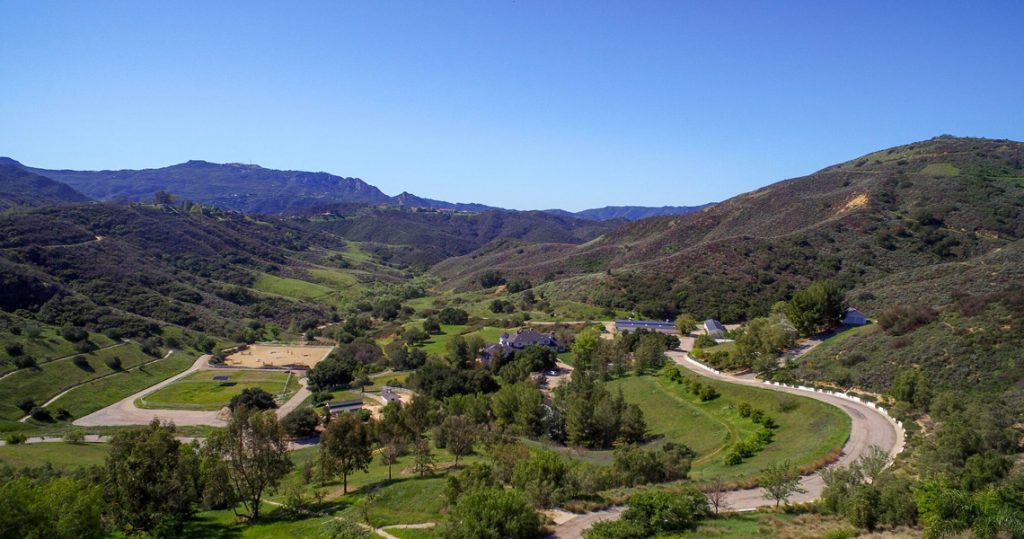 Calabasas 2018 Housing Market
Whether you're buying or selling a home in Calabasas, 2018 has been a great year for the Calabasas housing market. The current median value for a home in the city is around $1.15 million, which is a one-year increase of 3.2 percent. The one-year forecast also points towards a continued increase of 3.0 percent in 2019. A market that sees consistent growth over multiple years is considered to be a healthy one, which is displayed across nearly all metrics in Calabasas. The market itself is generally balanced with a slight advantage for sellers due to currently low inventory.
When you're selling a home in Calabasas, you'll benefit from the growth in home values and listing price averages that have continued over the past few years. If you purchased your home ten years ago at a price of $825,000, you can expect to list it for a higher price as long as it has been well maintained. The market is great for buyers as well. Homes have remained on the market in Calabasas for an average of 50-109 days depending on the time of the year that you wish to purchase a home, which means that you shouldn't have too much competition when trying to find the right home.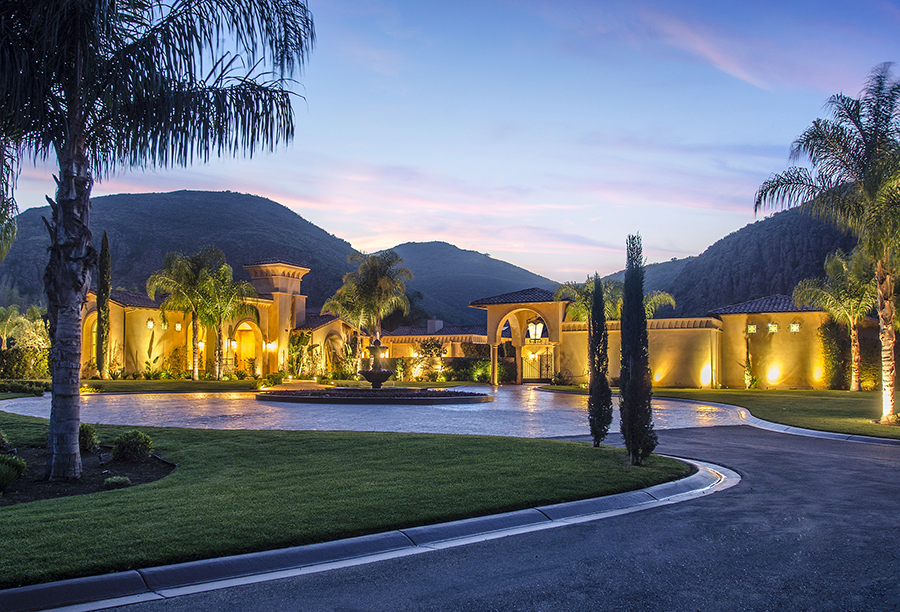 Camarillo & Santa Rosa Valley 2018 Housing Market
Camarillo and the surrounding Santa Rosa Valley have experienced some of the best increases in home values over the past five years, which continued throughout 2018 and led to a durable housing market. While the one-year increase in home values rests at just above three percent for 2018, the current forecast for home value changes in 2019 displays an increase in home values of more than seven percent, which will be particularly beneficial for anyone who is looking to sell a home. This is also a great time to buy. While home values have only increased over the past year, this trend appears as though it's going to continue for at least one more year, which means that you should think about buying your preferred home before the price increases too much.
The median home value in Camarillo is at $619,000, which is substantially higher than the median value of $599,000 at the same time last year. Since the market is mostly a balanced one, neither the buyer or seller has too much of an advantage based on the market trends alone. However, homes typically sit on the market for lengthier periods of time during the colder winter months, which is something that buyers should remember if they want room to negotiate the price.
See Camarillo & Santa Rosa Valley Homes for Sale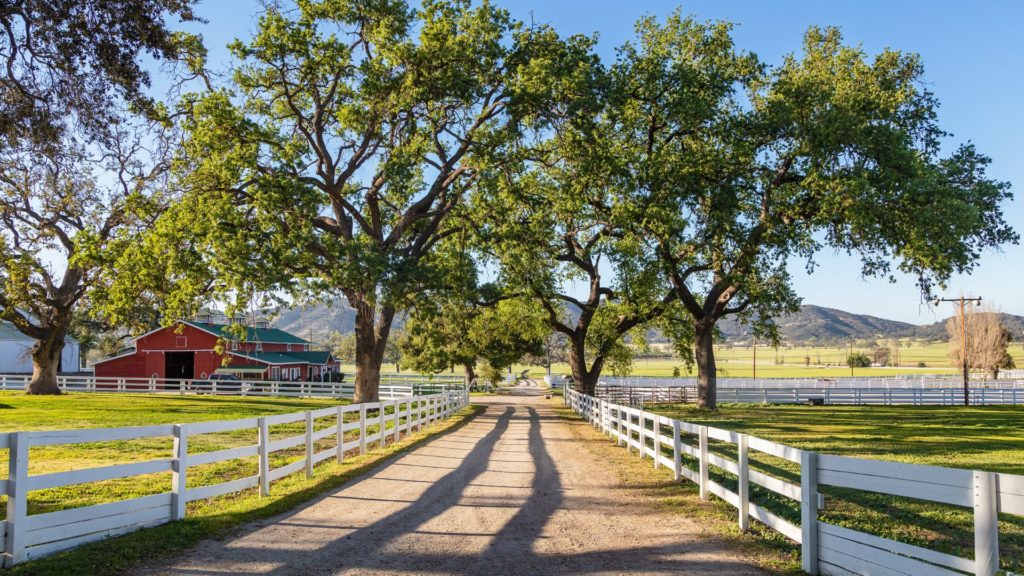 Hidden Valley 2018 Housing Market
The Hidden Valley housing market is a remarkably consistent one that's considered to be balanced among buyers and sellers. When the number of buyers is the same as the number of sellers, both sides benefit. When you're looking to purchase a home, it's essential that there aren't many more buyers on the market than sellers, which would typically mean that buying a home would make for a highly competitive process that would only lead to frayed nerves.
As for sellers, there are more than enough buyers in the market for a new home to ensure that your home won't be left on the market for an inordinate amount of time. However, your listing price needs to be competitive if you want to sell your property at a price that you like.
Given the rural nature of the Hidden Valley community, the median home value is currently at a little under $12 million, which is a one-year increase of 4.1 percent. The forecast for 2019 shows an increase in home values of 2.6 percent. When you're searching for the right home in Hidden Valley or are wanting to set a listing price that's competitive, homes in the area have a median listing price per square foot of $1,800.
See Hidden Valley Homes for Sale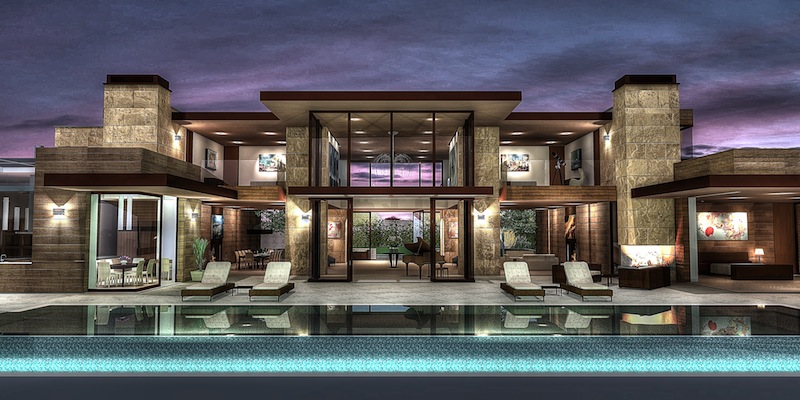 Malibu 2018 Housing Market
The popular city of Malibu consists of a housing market that's among the strongest in Southern California. The median value for homes in the city currently rests at just under $3 million, which is a 4.8 percent increase over the past year. The forecast for next year is practically the same with a predicted increase of 4.6 percent in home values. If you want to sell your home in the near future, these consistent increases should help you obtain a sizable profit if the home has been in your possession for more than five years. The yearly increases mean that the value of your home should be much higher now than it was when you initially purchased it.
As a buyer, you can be confident that the home you purchase today won't lose its value in the near future. Malibu has always been a popular city in Southern California. However, this popularity is only increasing among prospective homeowners who are searching for a great place to live, with plenty of outdoor activities and shopping & entertainment venues, which means that there's very little risk in buying a home at this time. The market in Malibu is also a neutral one, which means that it favors buyers just as much as it favors sellers. No one is at a disadvantage when entering into the Malibu housing market.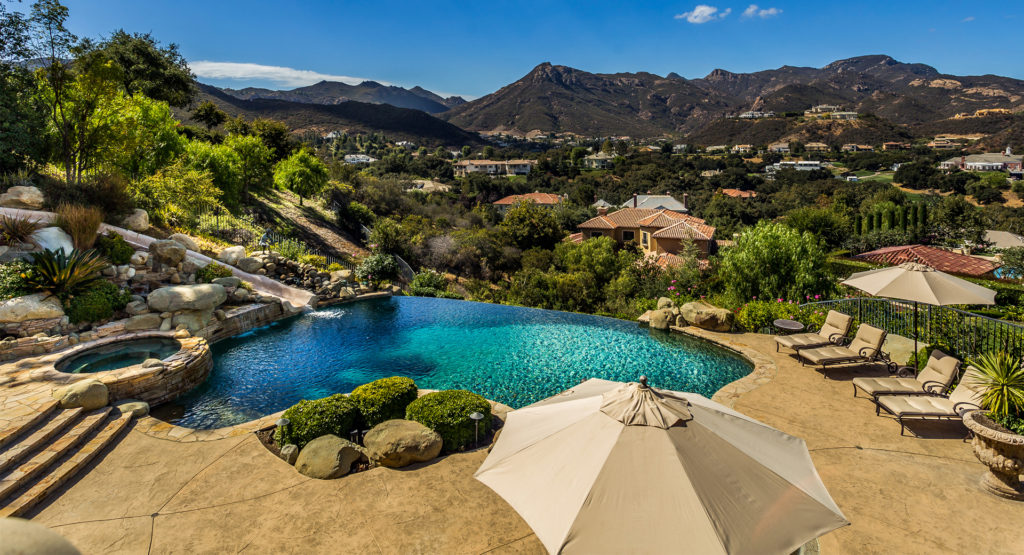 Thousand Oaks 2018 Housing Market
While the home prices in Thousand Oaks can differ substantially depending on where you live in the city, the housing market throughout is a very healthy one that has seen regular increases in home values and median listing prices over the past year. The median home value is right around $725,000, which has risen by three percent since the same time last year. When taking a variety of factors into account, the forecast for next year's housing market points towards an even stronger one than this year, which is estimated at an increase in home values of 5.6 percent.
While the median list price for a home in Thousand Oaks is $775,000, the median sale price is currently at $734,000, which means that buyers have some room to negotiate when purchasing their home of choice. On the other hand, these drops aren't too steep to be problematic for homeowners who want to obtain a sale price that's higher than the value of their home. The sale price of $734,000 is nearly $10,000 higher than the median home value in Thousand Oaks, which indicates that sellers are receiving favorable offers.
See Thousand Oaks Homes for Sale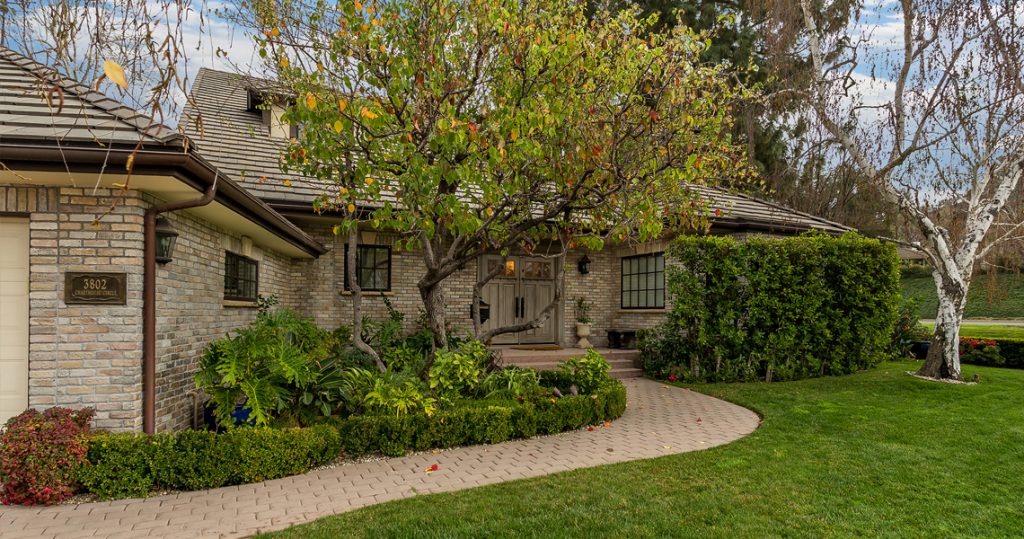 Westlake Village 2018 Housing Market
The home values in Westlake Village have risen at a higher rate than all other real estate markets in the Conejo Valley at 7.6 percent throughout 2018. The median home value in this community is more than $1.05 million, which is much higher than the median home value of $988,000 in December of last year. While the change in median home values shouldn't be as substantial next year, the current forecast is still pointing towards an increase of 3.2 percent, which will draw the median home value ever closer to $1.1 million.
When you're thinking of selling a home in Westlake Village, the market is considered to be a strong one with a health index on Zillow of 7.5. Homes have remained on the market for anywhere from 47-92 days this year depending on the month. If you want to sell your home as quickly as possible, consider doing so in the late spring months, which is when the buyer's market is at its most competitive. As for buyers, the median list price per square foot is at $520, which should serve as a guide when you're looking for your dream home.
See all Westlake Village Homes for Sale
Conclusion: 2018 Conejo Valley Housing Market in Review
All signs point to a healthy and growing Conejo Valley housing market! As the market fluctuates in response to consumer confidence and economic forecasts, there are strong indicators that the real estate market in the Conejo Valley is a strong market and will continue to prosper in the New Year!