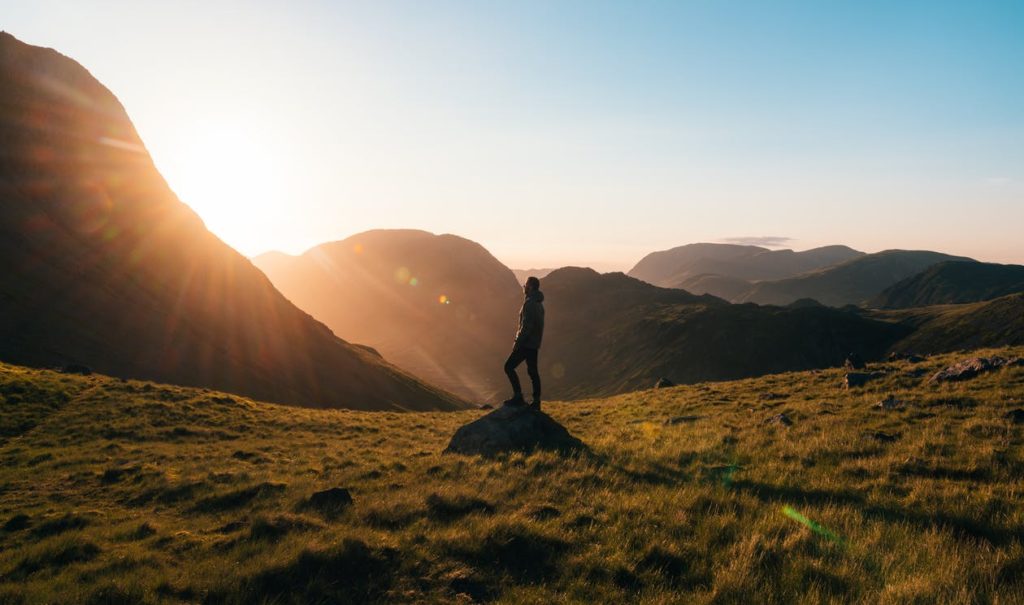 Agoura Hills is a city that's a part of Los Angeles County and is situated just nearby the popular cities of Oak Park, Calabasas, and Westlake Village. Agoura Hills is also located between the Santa Monica Mountains and Simi Hills, which makes it a prime location for anyone who loves to dine, ride horses, or spend time outdoors. The city is a short drive from Malibu, providing you with the means of traveling to the beach in just 30 minutes or so. As is the case with many of the cities around Agoura Hills, this destination is known for its beautiful weather and spectacular residential communities that allow you to search for your dream home in Southern California. Whether you're new to the community or are a long-time resident looking to explore the beautiful city of Agoura Hills, we've put together a comprehensive list of our favorite things to do when you want to get to know more about the spectacular community and lifestyle of Agoura Hills!
1. The Reyes Adobe Historical Site
The Reyes Adobe Historical Site is a wonderful museum that's dedicated to displaying the Rancho period in California that lasted from 1784-1846. If you're interested in the history of California, the Reyes Adobe Historical Site is the place to be. Built around 1850, the first home of Agoura Hills represents more than 150 years of exciting and eventful California history. Throughout this lengthy history, artifacts and documented stories have been gathered and acquired from the various families that have called this destination home over the years.
The collection of these artifacts and documents helps to preserve the legacies of the people who have lived at the Reyes Adobe home, which allows you to better understand the economic, political, and social changes that have occurred over the years. The beautiful Spanish Rancho architecture is another reason that you should visit this destination. If you intend to stop by the Reyes Adobe Historical Site, there are suggested donations for each age group. While children under five get in for free, the suggested donation for children from 5-12 is $1. For seniors, the suggested donation is $2. The remainder of adults should pay $3.
The Reyes Adobe Historical Site is located at 30400 Rainbow Crest Drive in Agoura Hills, CA 91301. The museum is open on the 2nd and 4th Saturday each month from 1:00 PM – 4:00 PM. Keep in mind that the final tour of the day starts at 3:30 PM. All tours are provided by docents who have extensive knowledge of the museum. The many programs that you can attend while visiting the museum include Rancho living, California history, California horticulture, site renovation history, family oral history, and Native American history.
Return to Navigation List
2. EAD Exotics
View this post on Instagram
EAD Exotics is a luxury car rental company that allows you to travel around California in style. Whether you're planning on visiting some relatives or are taking a day trip to the beach, the vehicles available through EAD Exotics are some of the finest on the market and can be rented for however long you require a vehicle. They offer a hand-selected fleet of cars that are varied and luxurious. When you want to rent a car through EAD Exotics, you'll be provided with top of the line trims as well as iconic models. The professionals at EAD Exotics thoroughly research before choosing a car for their fleet. They select only the most luxurious and best performance cars.
At the moment, EAD Exotics offers six separate vehicles that you can rent, which include:
Porsche 911 – $399 per day
BMW M3 – $249 per day
Nissan GT-R – $399 per day
Mercedes AMG GT-S – $449 per day
Corvette Z06 – $299 per day
Range Rover – $299 per day
3. Malibu Riders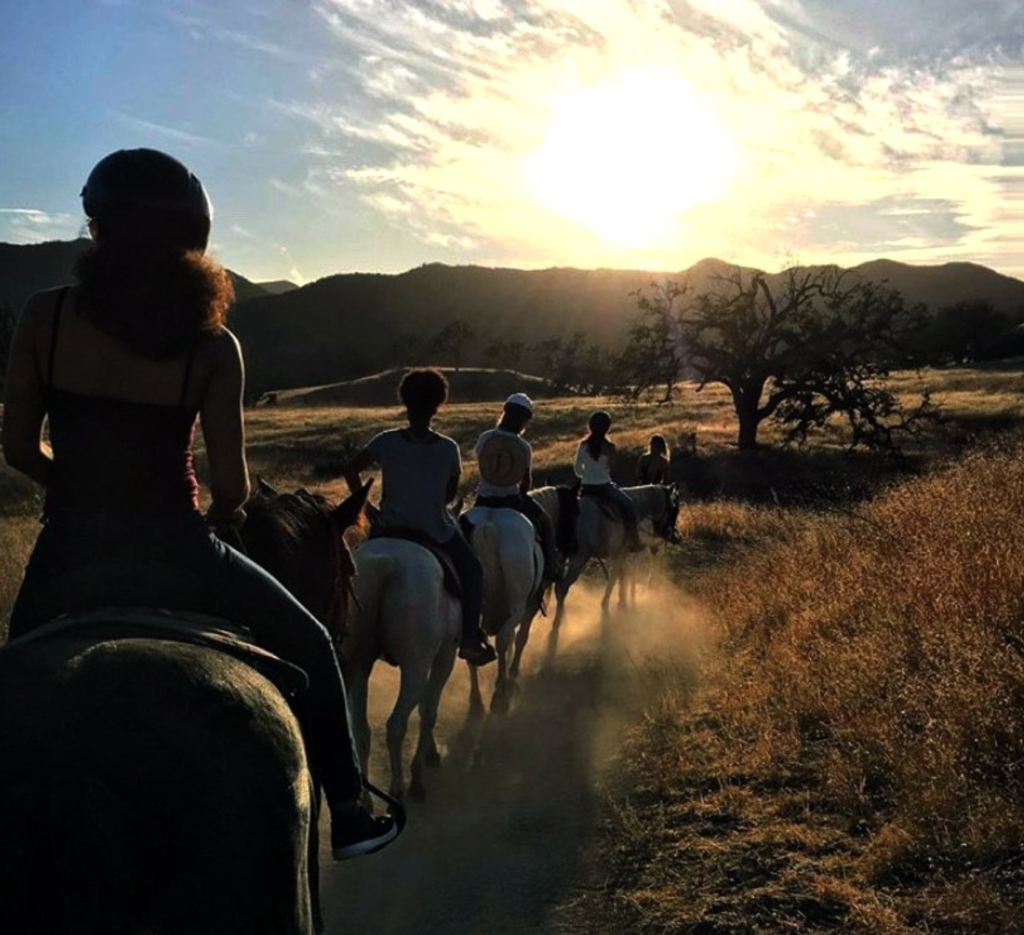 Malibu Riders is a highly popular horseback riding company in Agoura Hills that's perfect for anyone who loves riding horses or would like to experience riding a horse for the first time. Malibu Riders provides visitors with guided horse rides that are suitable for adults and children alike. Even if you're a first-time rider, the guides will help you learn how to safely ride a horse. If you plan on traveling to Malibu Riders in a group, they offer group tours for up to eight people per hour. Malibu Riders can be found at 5306 Chesebro Rd. in Agoura Hills, CA 91301. When you're looking to visit Malibu Riders, there are two separate rides that you can take, which include a ride through Paramount Ranch and a ride through Zuma Canyon.
The Paramount Ranch ride takes around an hour to complete and extends through a three-mile loop that's situated just behind Malibu. When you're riding, you'll find that the scenery is spectacular. The forests are beautiful with an abundance of wildlife. On your journey, you may see coyote, bobcat, and deer, which should make for a memorable time. There are also streams that flow in the area all throughout the year, which gives you the opportunity to watch the horses drink water and splash around in the streams. This is a great trail for adults and kids alike since it's pleasant and a relatively easy ride. A ride through Paramount Ranch costs $75 per person.
If you decide to take the Zuma Canyon ride, you'll be taken through the serene and picturesque Santa Monica Mountains, which also offers breathtaking views of the Pacific Ocean. When you go on this ride during a clear day, you might even be able to view some of the Southern California islands, which include Santa Barbara Island, San Clemente Island, and Catalina Island. A sizable portion of the trail will take you through a forest-like canopy. The best times to ride this trail include the spring and summer months when the native wildflowers are in full bloom. While this ride goes through the mountains, it's very relaxing, which could be therapeutic for you. The Zuma Canyon ride costs anywhere from $100-$150 depending on the length of the ride you would like to take.
Return to Navigation List
4. Four Seasons Spa at Westlake Village
 

 

 

View this post on Instagram

 

 
Four Seasons Spa at Westlake Village is a spa and wellness center in Westlake Village that offers an extensive range of services and experiences that can help you relax and improve the health of your skin. Their primary spa services include massages, mind and body treatments, and facial treatments, all of which are somewhat personalized. The dozen different massages that are on offer at the Four Season Spa include everything from a tranquility massage to a shiatsu massage. As for the mind and body treatments, they are designed to help guests restore their balance and well-being. If you want to improve your appearance and the health of your skin, the facial treatments will cleanse, hydrate, and exfoliate your pores for wonderful results.
If you would like to have your hair done, their hair salon services are nearly as extensive as their massaging services. For instance, you might want to get a blowout, which involves hair stylists altering everyday hairdos into special occasion styles. You could also stop by the barbershop, which offers a more modern twist on classic barbershops. Their grooming services offer practically everything you could need when you want to have a haircut or trim.
The wellness services available at the Four Seasons Spa are also highly unique. For instance, you could book their culinary experiences, which encourages you to move towards a well-balanced lifestyle with improved eating habits. Their standard wellness packages provide guests with a combination of their spa and wellness services to bolster the connection between body and mind for improved health and happiness.
You could consider their alternative treatments, which help individuals nurture a balanced life through distinct treatments. Some additional services available at the Four Seasons Spa include fitness classes, personalized workouts, access to a state-of-the-art gym, and the ability to learn personalized strategies for enhanced life balance and mindfulness. If you find that you're interested in visiting the Four Season Spa, they are located at 2 Dole Dr. in Westlake Village, CA 91362.
Return to Navigation List
5. Gardens of the World
Gardens of the World is a fantastic destination to visit for anyone who enjoys spending time among nature. When you visit the Gardens of the World destination, you'll be presented with six different types of gardens for a highly varied experience. The types of gardens available to you include:
The Japanese Garden – Represents the harmony and balance of Asian culture via a Japanese pagoda, a koi pond, bamboo, lovely bridges, and beautiful flowers of many different varieties
The Mission Courtyard – Highlights the early history of California with hand-painted murals, a Spanish fountain, and citrus trees for a relaxing experience
The Italian Garden – Inspired by historic Italian architecture, this garden includes a scenic grape arbor, distinctive cypress trees, and other Italian flowers
The Bandstand – A replica of the American Bandstand with a spacious stage for concerts, a grassy amphitheater, and a vast picnic area
The English Perennial & Rose Garden – A highly colorful garden that offers vivid floral displays and numerous rose varieties that bloom seasonally
The French Garden and Water Feature – A lovely garden that features a cascading waterfall, low-lying hedges, and colorful flowers
When you want to visit Gardens of the World, they are open from 9AM-5PM Tuesday through Sunday but are closed on Mondays, the majority of national holidays, and during any inclement weather. You can take a docent guided tour through Gardens of the World, which lasts for around 45 minutes. These tours offer an exciting and memorable way to learn about various plants, gardens, and the culture surrounding them.
If you would like to schedule a tour or a group visit to this destination, you can do so by calling them at (805) 557-1135. However, you will need to do so in advance by at least 72 hours. The exact times and dates of these tours are subject to availability. You could also take a self-guided tour if you want to view the gardens at your own pace. You can find Gardens of the World at 2001 Thousand Oaks Blvd. in Thousand Oaks, CA 91362.
Return to Navigation List
6. Enjoy the Views of Agoura Hills at Lady Face Mountain

If you enjoy spending time among nature and love to sight-see, the Lady Face Mountain is a premier destination in Agoura Hills for these activities. This is a lengthy yet pleasant 2-mile trail that's located around 4163-4599 Kanan Rd, Agoura Hills, CA 91301. The trail has a moderate difficulty, which means that you can walk it or hike it even if you don't have a substantial amount of experience. You can even take your furry friend with you, keep in mind that they must be kept on a leash at all times.
Map to Trail Head of Lady Face Mountain Hike
The hike is an out and back one as opposed to a loop trail. Along the way, you'll be provided with amazing views on either side of the mountain. Make sure that you take hiking boots and possibly a trekking pole to ensure that you're safe when hiking up and down the mountain. If you're traveling to this trail via Ventura Fwy., take the Kanan Rd. exit that leads to Lindero Canyon. The entrance to the main trail at Lady Face Mountain can be found soon after you pass Cornell Rd. Although Cornell Rd. is on your left, Lady Face Mountain will be located to your right.
Learn more about this trail and where to get started
Return to Navigation List
7. Shop, Eat, & Grab a Drink Lakeside in Westlake Village
Many of the best shopping and dining destinations around Agoura Hills can be found near the lake at Westlake Village. When you're in the mood for a peaceful and relaxing experience along with beautiful lake views while you eat, consider visiting The Landing Grill and Sushi Bar, which is a stylish restaurant that offers a delicious menu that consists of a combination of American and Asian cuisine.
Just nearby the lake are two premier shopping destinations that include Westlake Plaza and Center and The Promenade at Westlake, both of which offer an array of shopping, dining, and entertainment options for you to consider. The Promenade is host to the Cinepolis Luxury Cinemas as well as such stores as Chico's and Sephora.
Return to Navigation List
8. Play at We Rock the Spectrum (for kids)
When you're searching for places to take your kids that they will enjoy while also allowing you to have some fun, We Rock the Spectrum is a fantastic venue for kids of all ages. This is a unique indoor play gym for children that offers sensory-based play in order to foster exploration and learning. The many activities and programs that are provided at this destination are designed to help children in such areas as movement sensory processing, strength, positive behavior development, self-care skills, and social interaction with other kids, all of which will help with your child's neurological growth.
Open play is a program offered at We Rock the Spectrum that allows children to make use of the fun gym at any time without needing to enter into a specific class. You can also host your child's birthday party at this venue, which can be especially beneficial if you let the expert staff at We Rock the Spectrum handle all of the details for you. The gym is open from 9:00AM-6:00PM every day.
Return to Navigation List
9. Visit Old Agoura
When you want to learn more about the history of Agoura Hills, consider stopping by Old Agoura. Old Agoura is a district that's located on the east side of Agoura Hills and is home to numerous historical homes and properties, which include horse facilities and private corrals that are great for anyone who enjoys an equestrian lifestyle.
A variety of open space areas such as the Liberty Canyon Park and Santa Monica Mountains National Recreation Area surround Old Agoura, which makes it a wonderful place to visit if you enjoy spending your time outdoors. If you want to visit Old Agoura to get a better sense of the history of Agoura Hills, the area is located to the east of Agoura Hills and can be found below the Cheeseboro and Palo Comado canyons. The area is just to the east of the junction of Kanan Rd. and Thousand Oaks Blvd.
Return to Navigation List
10. Hike the Cheeseboro/Palo Comado Canyons
If you love to hike and are searching for trails that offer a small challenge while also providing you with picturesque scenery, the Cheeseboro and Palo Comado canyons are the places for you. These areas are comprised of terrain that's great for hikers, bikers, and equestrians. While you're traversing the land, you'll notice that much of the fields within the canyons consist of mustard, thistles, wild oats, and coastal sage scrub, all of which add to the scenery while also allowing you to get glimpses of some of the native plant communities.
The primary Palo Comado trail is a 9-mile trail that is rated as difficult and is known for being lined with beautiful wildflowers and providing travelers with spectacular views of the cities below. The 10.4-mile Cheeseboro Canyon trail is decidedly easier and is a great trail for beginners. To get there, take Ventura Fwy. to Cheeseboro Rd., which will take you directly to the two canyons.
Return to Navigation List
11. Drink Wine and Enjoy a Safari at Malibu Wines
Visiting Malibu Wines is a great way to relax while also getting to spend time outdoors in a lively environment. This destination offers an array of exciting activities and adventures for you to partake in, from lounging at the outdoor tasting room where you can sample some of their latest wines to going on a wild safari while drinking wine with your friends. Malibu Wines is located at the 1,000 acre Saddlerock Ranch and vineyard, providing you with a wide area to explore.
If you choose to go on a wild safari ride, you'll be able to do so in an open-air safari vehicle and will take various stops along the way that will allow you to taste different wines, view the amazing scenery, and get close to numerous animals. The types of wildlife that you can see on one of these safaris include bison, zebras, camels, alpacas, and a special giraffe known as Stanley the Giraffe. During your wine tasting, you'll be able to sample several different wine varietals that include Merlot and zinfandel. Malibu Wines is located at 31740 Mulholland Hwy., which you can reach by either Kanan Rd. or Encinal Canyon Rd.
Return to Navigation List
12. Visit Paramount Ranch
Whether you would like to go for a hiking trip or want to see a historic location that has been used to film many Hollywood films and current TV shows, the Paramount Ranch is a destination that provides something for everyone to enjoy. This 2,700 acre ranch was originally leased by Paramount Pictures in 1923 and has existed as a filming location ever since for movies like The Lake House and the current HBO hit series Westworld.
The area retains a western motif, which is clear by the presence of buildings and horse-drawn carriages that appear as though they are out of the late 1800's. Although the filming location is the main attraction of the Paramount Ranch, you can also spend time hiking, mountain biking, or horseback riding. The Medicine Woman Trail is a notable hiking trail at the ranch that you should consider visiting.
Return to Navigation List
13. Catch a flick at the Cinepolis Movie Theater in Westlake Village
The Cinepolis Movie Theater allows you to catch a movie in style and luxury, providing you with a one-of-a-kind experience that you won't soon forget. The movies that are held at this theater are displayed with the usage of state-of-the-art audio and visual equipment so that you can get the most out of what you're watching.
The theater consists of eight screens as well as reclining leather seats. While you're watching a movie, you can order from a full-service menu and the food will be brought directly to you. The Cinepolis is situated within The Promenade at Westlake shopping center, which provides you with access to some of the best shopping and dining destinations in the city.
Return to Navigation List
14. Visit the Mash Site
One of the more distinct historic sites in and around Agoura Hills is that of the Mash Site, which is the place where the filming of the M.A.S.H TV series took place. It's also a fantastic destination for hiking that boasts a variety of trails. This historic site is a part of the Malibu Creek State Park and was formerly owned by Twentieth Century Fox while the series was being filmed. Since filming wrapped, the site has been restored several times so as to ensure that the location remains recognizable. The main hiking trail around this site is the Crags Road trail, which can serve as a fun hike as you walk to and from the Mash Site.
Return to Navigation List
15. Malibu Creek State Park
The Malibu Creek State Park is considered to be among the finest places to visit in or around Agoura Hills, which is due to the more than 8,000 acres of pristine mountain peaks and tallgrass plains within the park. Although the Mash Site mentioned previously is one of the most traveled locations throughout the park, there are an array of beautiful hiking trails and waterfalls that you won't want to miss.
If you're looking for an easy stroll that offers pleasant scenery, take the Mott Road trail or Grasslands trail. For more dramatic hikes, the Bulldog Road and Mesa Peak Motorway trails offer several miles of steep climbs. Along with the hiking and biking that you can do in this park, there are also areas for camping, bird watching, and kayaking. The park is located at 1925 Las Virgenes Rd. in Calabasas and can be reached by traveling along Mulholland Hwy until you reach the Las Virgenes Rd. The park itself is substantial in size, which means that there are numerous points of entry.
Return to Navigation List
More to Do In Agoura Hills
Are you interested in learning more about Agoura Hills or are searching for a home to purchase in the area? If so, feel free to reach out to Nicki & Karen Southern California Luxury Real Estate if you have any questions. We'd be more than happy to help you discover the beautiful community of Agoura Hills in Southern California and all that it has to offer!