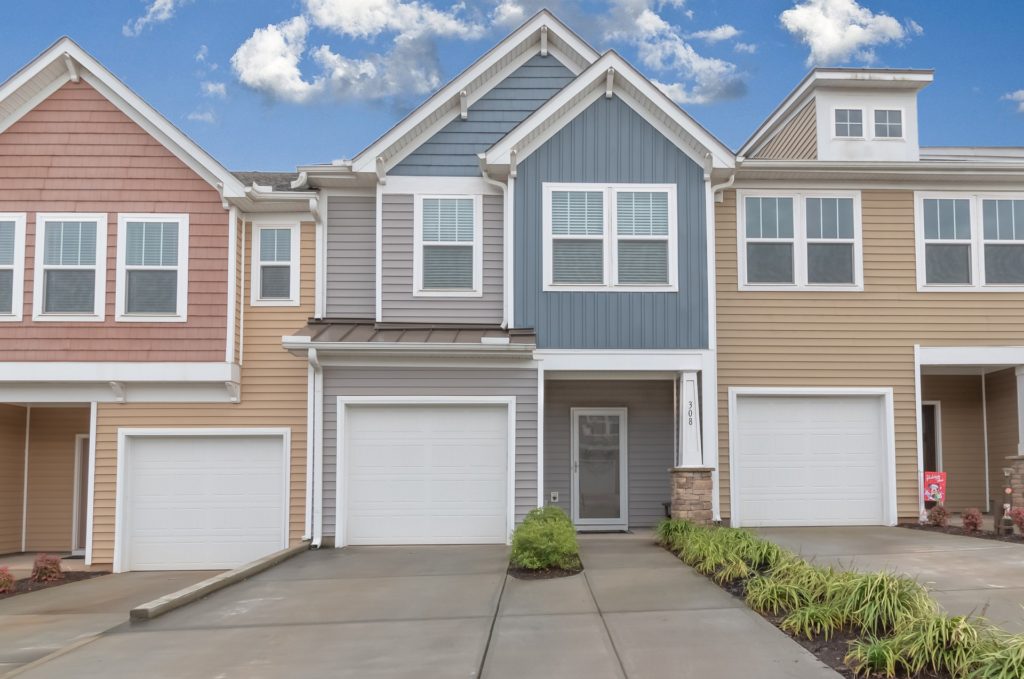 If you're in the market for a new home, there are several different types of properties that you can look into buying, the primary of which include a single-family home, a condominium, and a luxury townhome. A townhome is a type of property that's designed to provide owners with the best of condos and single-family homes. However, townhomes can vary substantially in appearance and size from one another, which is why it can be difficult to properly define a townhome.
In most cases, these residences consist of multiple levels that are attached by a basic communal wall. These residences can be attached to 1-2 additional residences and can sometimes be outfitted with a small patio or yard. While townhomes are similar to condos, they differ in how ownership of the property is structured. With a townhome, you will usually own the interior of the property as well as the land that's situated along the exterior of your home. The main similarity between condos and townhomes is that HOA fees are typically required, which will cover trash pickup and maintenance for any common areas on the property.
If you decide to purchase a townhome, keep in mind that it's possible to rent out the property once you own it. You could rent a single bedroom to a relative or friend or rent the entire home while you live in another location. If you currently own a single-family home, buying a townhome may be considered to be downsizing. The benefits of downsizing are numerous, the primary of which is that your utility bills will be lower and that the property will be easier to maintain. This article offers a closer and more detailed look at the many things that you should think about before buying a luxury townhome.
Key Takeaways:
Townhomes are very similar to condos in that you are part of a HOA, but the benefits of a townhome are far more superior.
Some pros to luxury townhomes we discuss include being able to build equity overtime as well as receiving tax benefits.
Make sure you speak with your local real estate agent about whether a townhome might be right for you and your needs!
What are the Pros to Buying a Luxury Townhome?
If you're currently thinking about buying a luxury townhome, this type of investment can be beneficial in a number of ways.
1. Building Equity Over Time
A top benefit of purchasing a townhome is that you will be able to build equity over a lengthy period of time, which isn't possible when renting a unit in an apartment. With a majority of mortgages, some of the monthly mortgage payment that's made will go directly towards the interest of the loan. The rest of the payment will go towards the principal of the loan, which is the total debt that you owe on the property.
If you purchase a $200,000 home with a $40,000 down payment, your principal will be around $160,000. Keep in mind that the portion of the monthly payment that goes to the interest will change over a period of time. At first, the majority of your payment will go towards interest. As you continue to own the home and make payments, most of your monthly payment will eventually be used to pay off the principal of the loan.
Everything that's put towards the overall principal of your loan is considered to be equity, which indicates the amount of ownership that you have on the property in question. One term that's very important to understand when looking at equity is LTV, which stands for loan-to-value. When you have 20 percent in equity, your LTV will be 80 percent. At 20 percent equity or higher, you can use the equity to refinance your mortgage or to obtain a home equity loan.
With a refinanced mortgage, you could have a lengthier repayment window as well as a lower interest rate, the latter of which will allow for a lower monthly payment. Another great way to reduce the LTV is by increasing the value of your home through different types of home improvements. Whether you upgrade your patio or add an entire room for the existing layout of your home, these improvements will invariably cause the market value of your home to increase.
2. Tax Benefits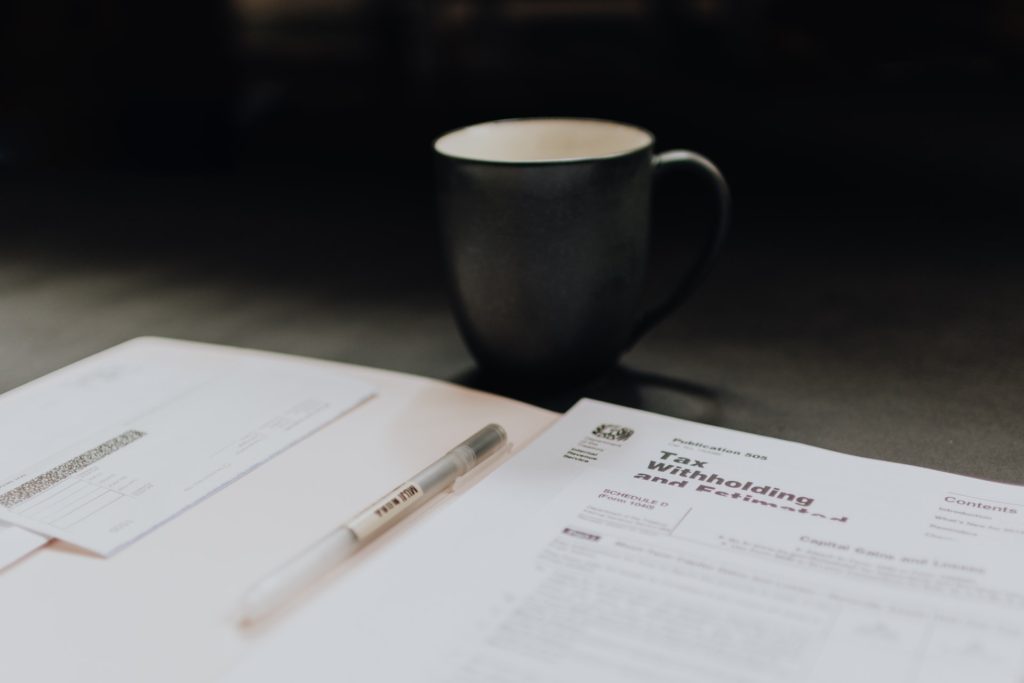 Buying a townhome also comes with a number of notable tax benefits that can't be had when renting an apartment. For instance, it's possible that you qualify for a Homestead Exemption, which is a tax benefit that exempts homes that are occupied by the owner from some of the property taxes that would typically build up. This particular benefit differs from state to state. In places like Louisiana, the initial $75,000 of your home will be effectively exempt from these taxes, which means that only $100,000 would be taxed on a home that was purchased for $175,000.
Another tax deduction that you can benefit from when buying a townhome is a federal tax deduction, which allows you to deduct property taxes as well as the interest that you paid for your mortgage. As such, you will effectively owe less income taxes for the year in which you purchased your home. This perk is highly advantageous for individuals who are situated within the higher tax brackets. Keep in mind that this benefit is only available to taxpayers who itemize their deductions.
3. Renting Out Your Space as Income
Another great benefit of buying a townhome is that doing so will allow you to rent out your space and bring in income, which can't be done when living in an apartment. As touched upon previously, you can either rent out a single bedroom within the property or decide to rent out the entire property while you live in a secondary home.
The rental income you receive can be used to offset some or all of your insurance, tax, and mortgage payments on the property. Keep in mind that it's also possible to utilize house-sharing services to provide your townhome to short-term renters. The most popular platform for this service is Airbnb.
4. Creativity to Create Your Own Space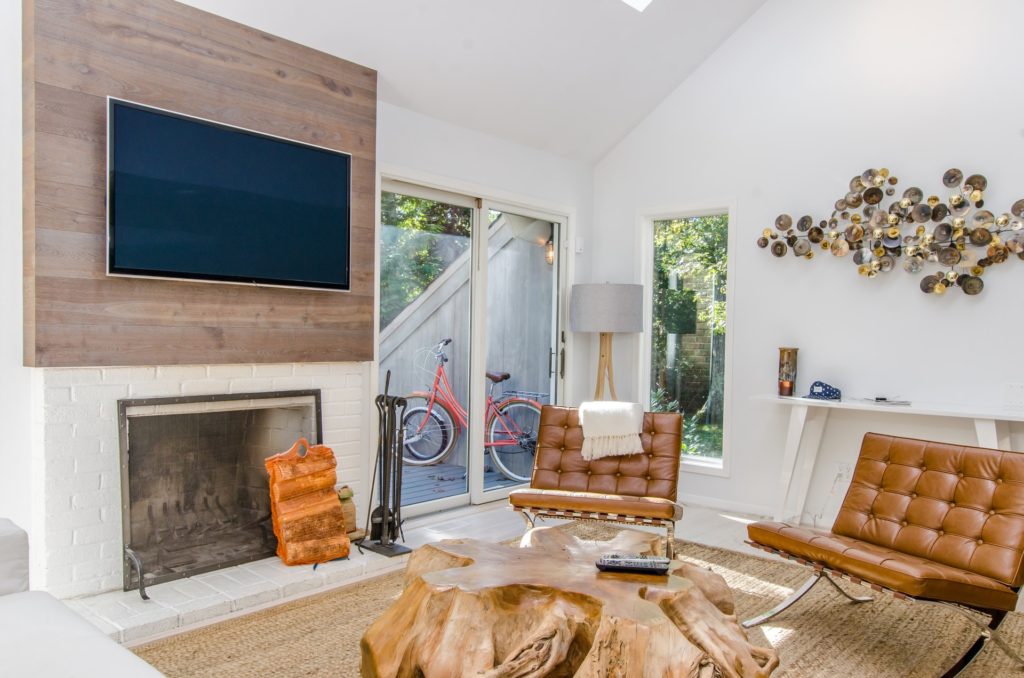 Owning a townhome gives you the ability to let loose your creativity when designing the home, which makes it possible to create a space that matches your personality. You have full control over the types of improvements that you make to the interior of the property as long as you make sure to adhere to the rules and guidelines that have been set by the HOA. Several of the many changes that you can make to your home include adding better bathroom fixtures, painting your walls, building a deck, or updating your kitchen with new appliances. In the majority of situations, this benefit isn't allowed when renting an apartment unit.
5. Belonging to a Community
While renting an apartment unit allows you to be nearby other people, it's very difficult to get a sense of community when living in an apartment. Since renters usually remain in apartments on a short-term basis, getting to know neighbors and spending time with other members of the community isn't as easy. On the other hand, most people who purchase a townhome intend to live there for an extended period of time, which makes it easier to put down roots and become a member of the surrounding community. When you're moving to a new area, feeling that sense of belonging can be invaluable towards helping you become acclimated to the area. You can choose to join a local association, join a local school group, or volunteer at a community center in the area.
Potential Cons of a Luxury Townhome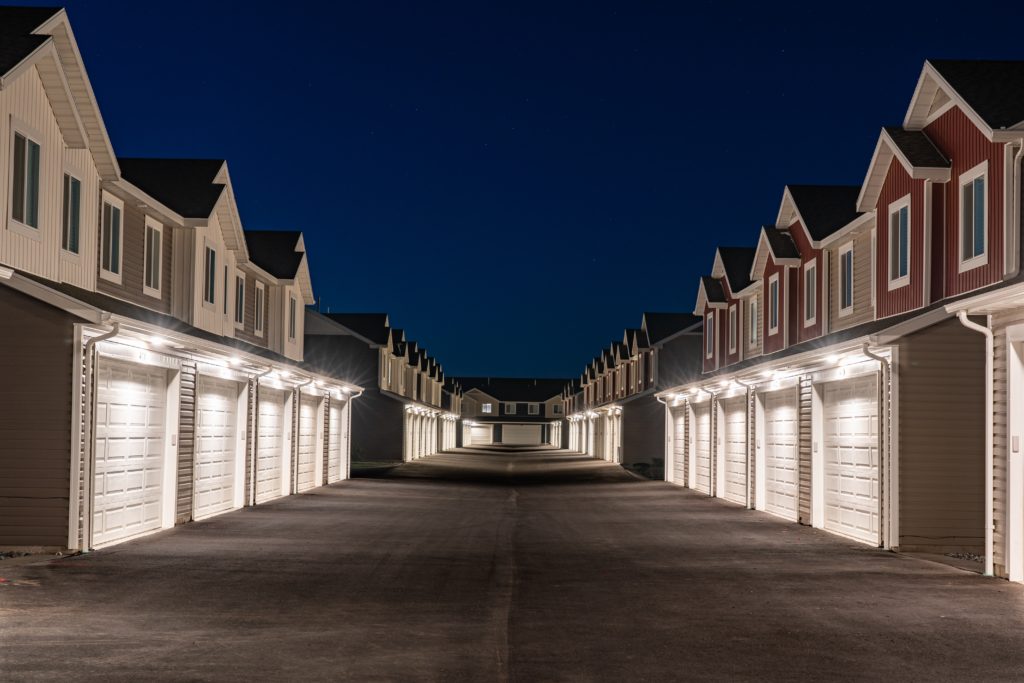 While owning a luxury townhome is largely fantastic and can provide you with many benefits, there are some potential cons of purchasing a luxury townhome that you should be aware of. The main cons of owning a townhome include:
Higher down payments – Financing can be more difficult to get with a townhome, which is why a larger down payment may be necessary

Shared walls – You'll need to share a wall with neighbors, which can be bothersome if the neighbors are loud

HOA fees to take into account – A top reason why financing is more difficult to obtain with a townhome is because HOA fees must be paid on a monthly basis, which adds to the monthly payment

Extra maintenance fees – Along with the HOA fees that you must pay, special assessment fees may also occur, which are needed for unexpected maintenance costs

Can't use FHA and VA loans in most situations – While townhomes usually cost less than single-family homes, VA and FHA loans aren't available

Units can quickly lose value but don't appreciate as much as single-family homes – While single-family homes can quickly appreciate in value, the value of your townhome likely won't increase by a substantial amount

While VA or FHA loans aren't available with townhomes, other types of loans are available that can assist you financially, the primary of which is a USDA rural loan.
Final Tips When Looking to Buy a Townhome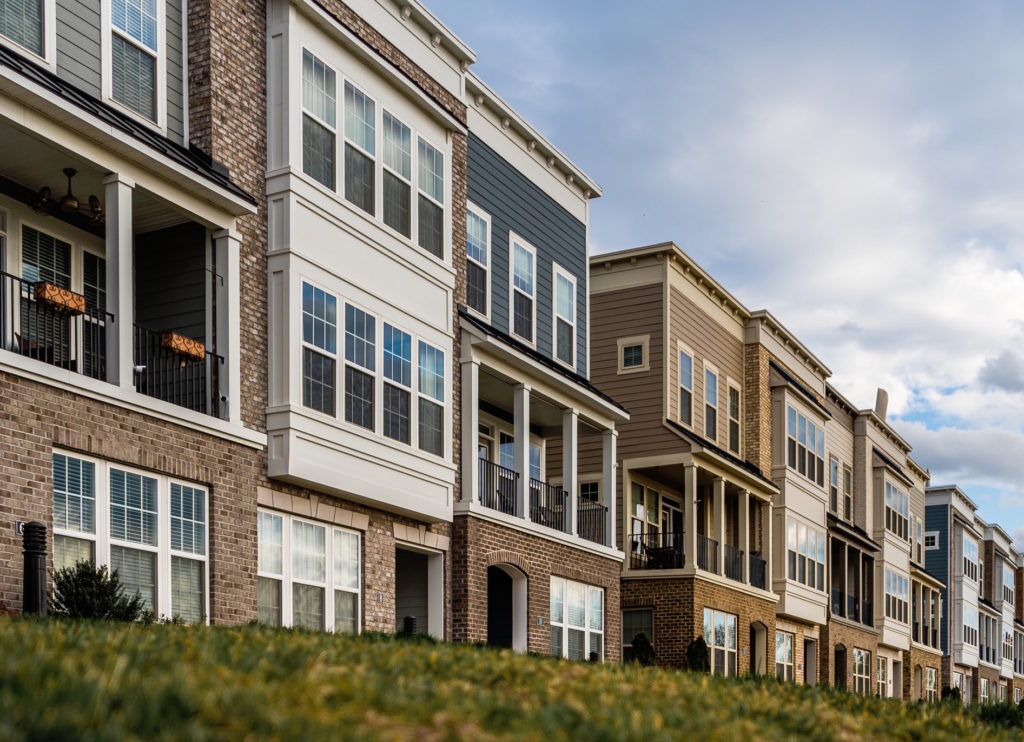 When you're looking to buy a townhome, there are some tips and guidelines that you might want to follow to make you more aware of how to navigate this process. For one, it's highly recommended that you obtain the help of a real estate agent. Even though it's not a requirement to hire an agent, these individuals can guide you through the buying process and help you find the perfect townhome. If you want to be certain that you select the right townhome at the right price, make sure that you brush up on local pricing for townhomes. If you live in California, the average cost per square foot when buying a 1,300 square-foot townhome is around $210.
Before you purchase the property that you're interested in, make sure that request a home inspection. These inspections are designed to identify any problem areas in the property, which you must be aware of before you make such a large investment. You might also want to look into loan protection insurance, which is a type of insurance that will provide coverage in the event that you ever find yourself unable to make payments on the loan. With this insurance on hand, you may be able to avoid being foreclosed on.
If you're a prospective homeowner, luxury townhomes may be the exact type of property you're searching for. Unlike condos, it's possible to have a backyard and patio area when owning a townhome. While single-family homes may be preferable in certain situations, you won't be tasked with the upkeep that most homeowners are required to pay for to keep their appliances and home systems in good condition.